Regular price
$47.00 USD
Sale price
$17.00 USD
Unit price
per
Sale
Sold out
How To Soften The Symptoms Of Arthritic Hips So You Can Finally Walk, Sit & Move Without Pain Holding You Back
Gently take the pain out of your hips & get back your mobility—in 15 minutes A Day
7 Days Of Classes

15 Minutes/Session

No floorwork

Rated: Easy/Gentle
Instructor: Dr. Ben Stevens
Finally, a gentle class focused entirely on arthritic hips—with absolutely no getting down on the floor. In this class you will strengthen the areas around your hips & reduce the tension in your hips to reduce the pain and get you living & functioning better. It's all done either sitting in a chair or standing because we know how painful and hard it is to get down on the ground and back up—so you'll NEVER have to do that in this class. 
You'll get 19 easy, proven & progressive exercises designed to improve the motion of your hips while reducing pain over time. It's designed to be repeated and retaken so you can continuously make improvements and stop the pain from returning. By the end of this program, you will have less pain & more mobility in your hips—and you'll also have key exercises you can keep doing to maintain your hips as you age.
Watch the class preview below:
Who is this course for?
Anyone with arthritis in their hips

People with stiff, achy or painful hips

Those who don't want to lose the level of function & mobility they still have

Anyone who wants to be able to walk, sit, or move properly & without pain

Older adults who do not want to get down on the ground

Everyone! Modifications are provided so that you can make it easier or harder depending on your fitness level.
What are the benefits?
Reduces the aches & pains in your hips

Makes it easier to walk normally

Makes everyday movements like squatting or bending easier

Improves your ability to get in & out of chairs

Improves the range of motion in your hip

Improves the strength & function of your hip joints

Decreases tightness & soreness

Increases your mobility




 
With this class, you'll get:
7 days of step-by-step classes

15 minutes per session

19 easy, progressive exercises

A program designed to be repeated for lifelong relief

ZERO floorwork—absolutely no getting down on the ground

Closed captioning

A hard copy DVD mailed directly to your door

100% money-back guarantee
FAQ:
Do I need to get down on the floor and back up?

 

No. There is ZERO floorwork. All exercises are done entirely from a chair or standing.

What equipment is needed?

 

You will need a chair, a resistance band, a massage ball (a lacrosse or foam ball will work) & a yoga block.

How physically demanding is this class?

 

All exercises are simple and can be done by anyone of any fitness ability. These are very easy to do and modifications are provided so you can make it as easy as you want.
Get the digital version here for instant access (Click or Tap Here)
Share
How to use

If you are purchasing a digital class, you will be prompted to login after purchase. You can use the class immediately.

If you are purchasing a DVD, we will ship the DVD out to you within 48 hours of purchase!
100% Money Back Guarantee

Money back guarantee for 90 days. If for whatever reason you are not pleased with a class, we will refund you. If you want to try out another class, we can swap out any class for another! 
View full details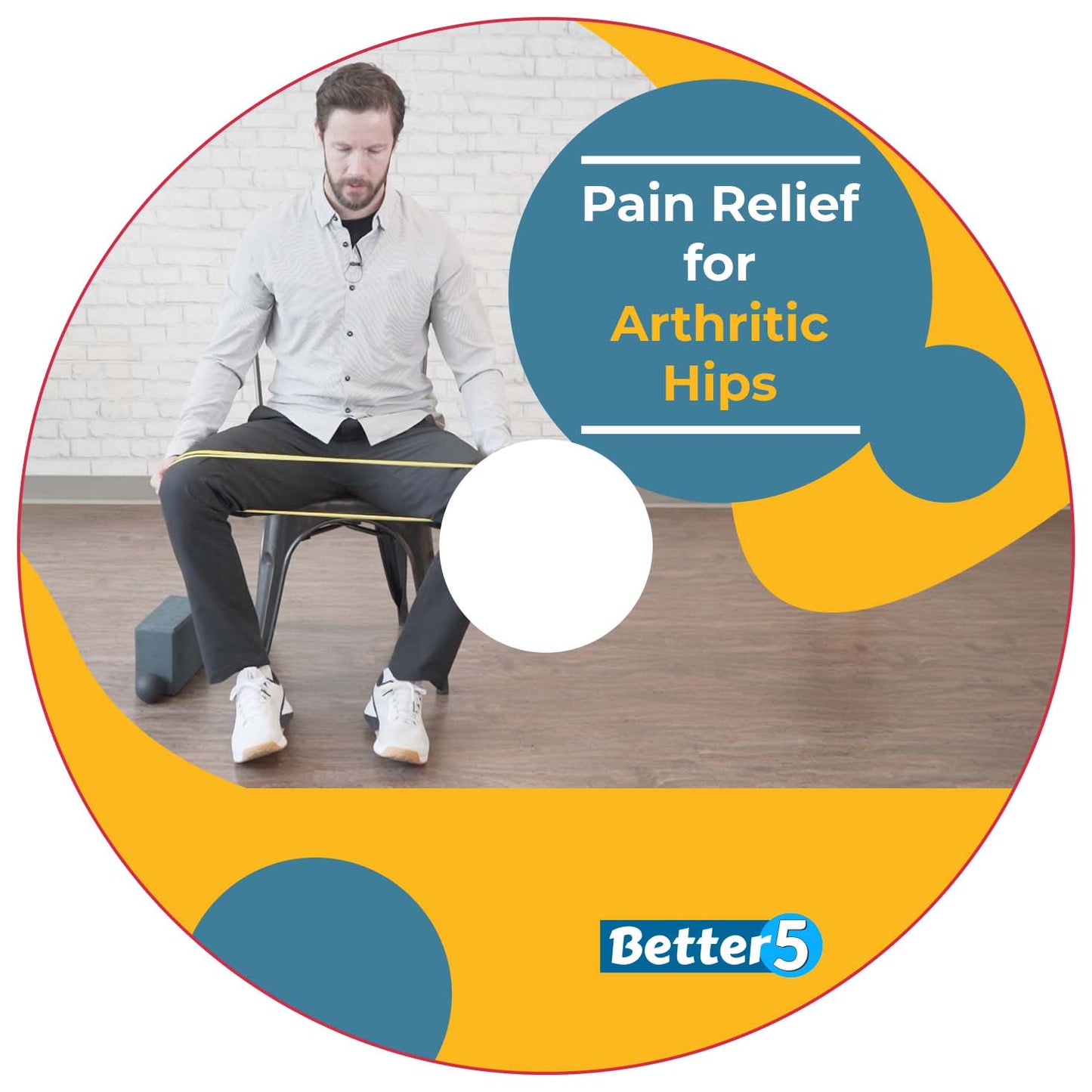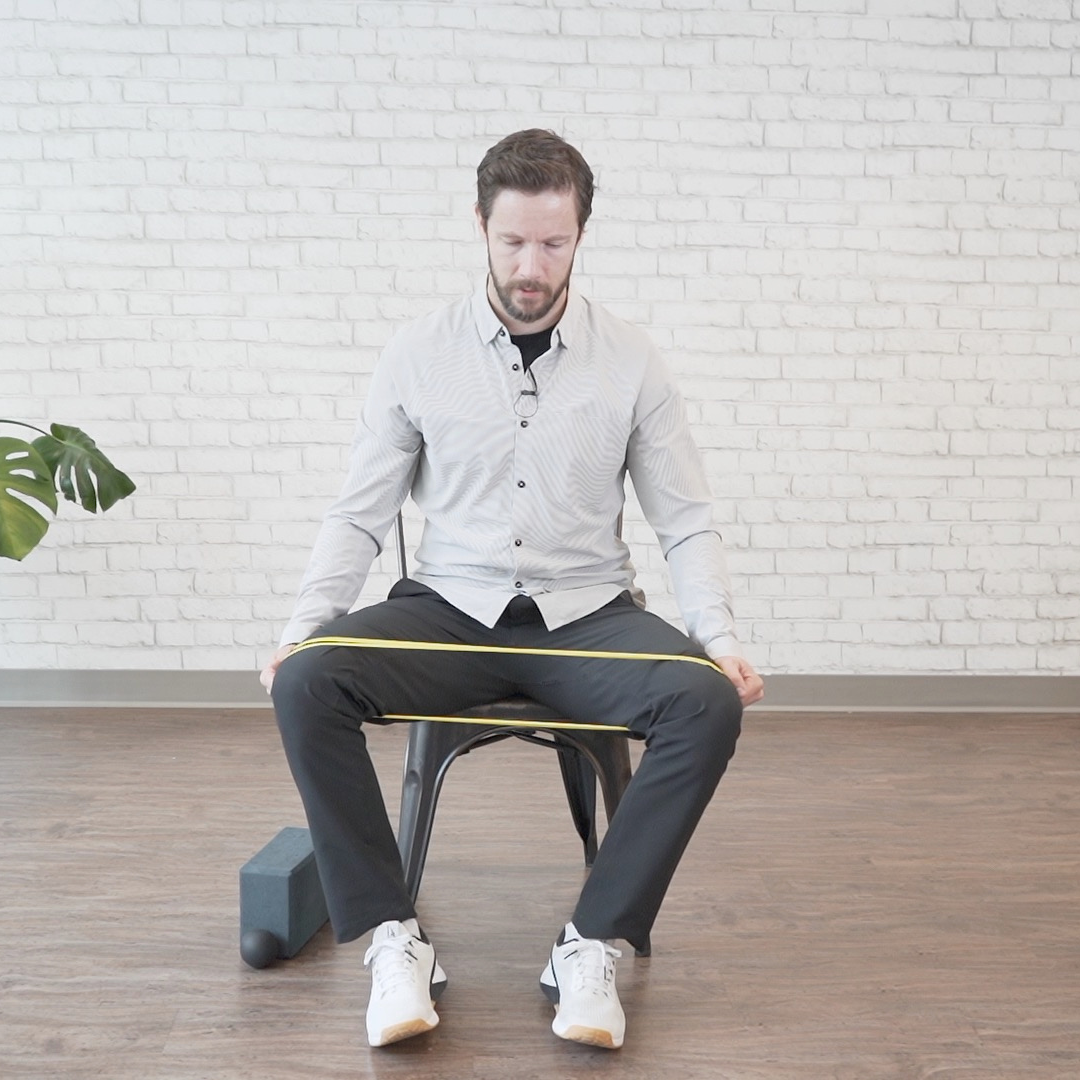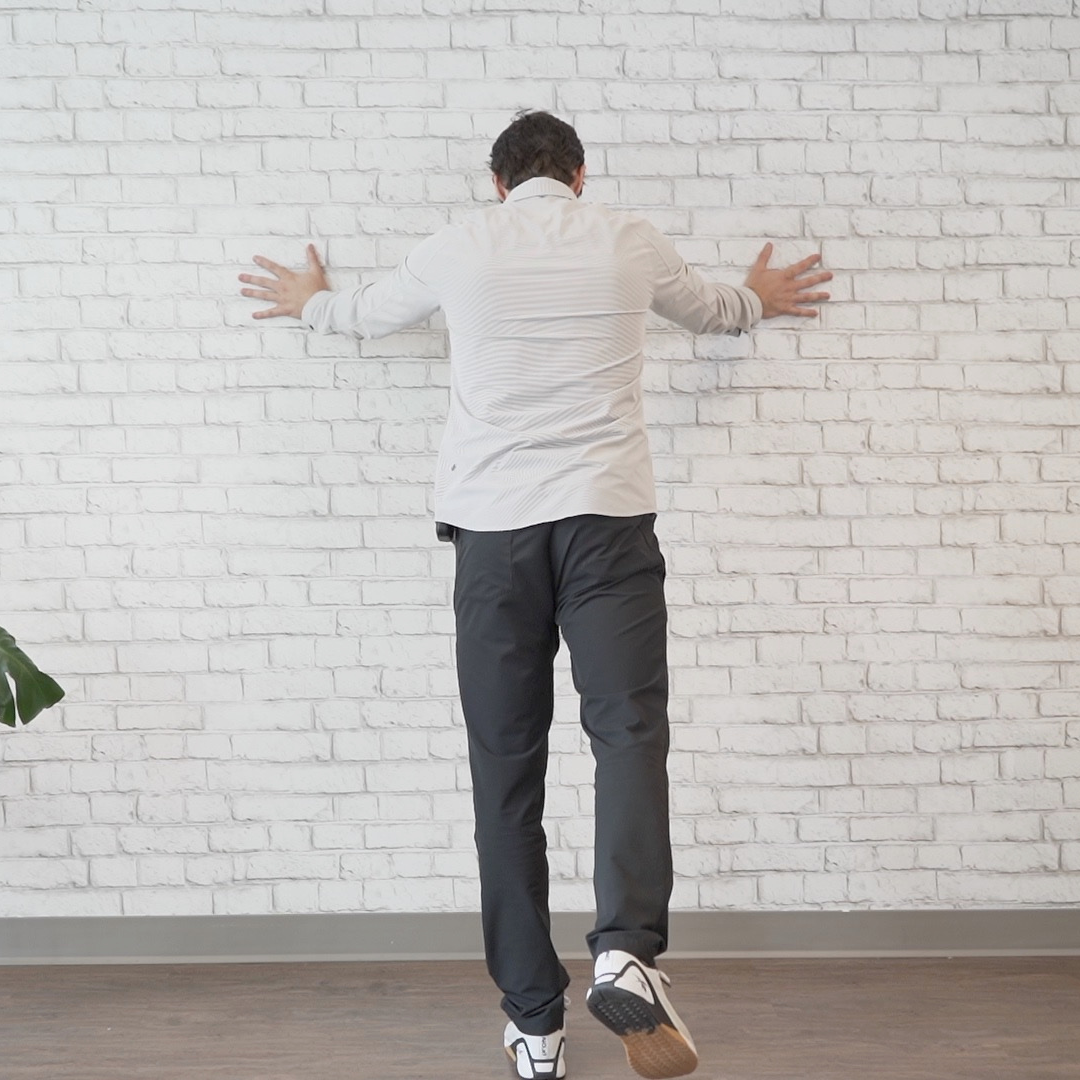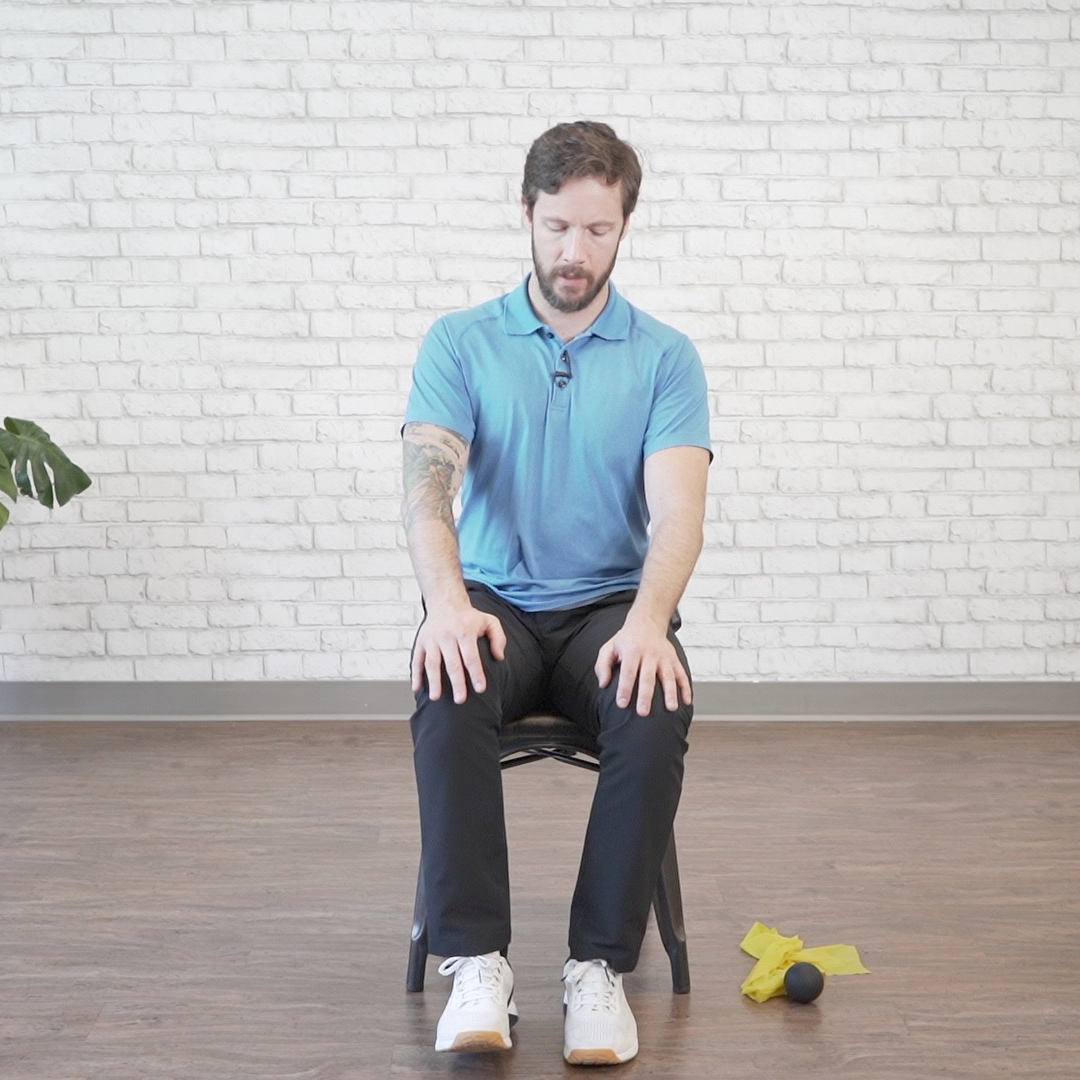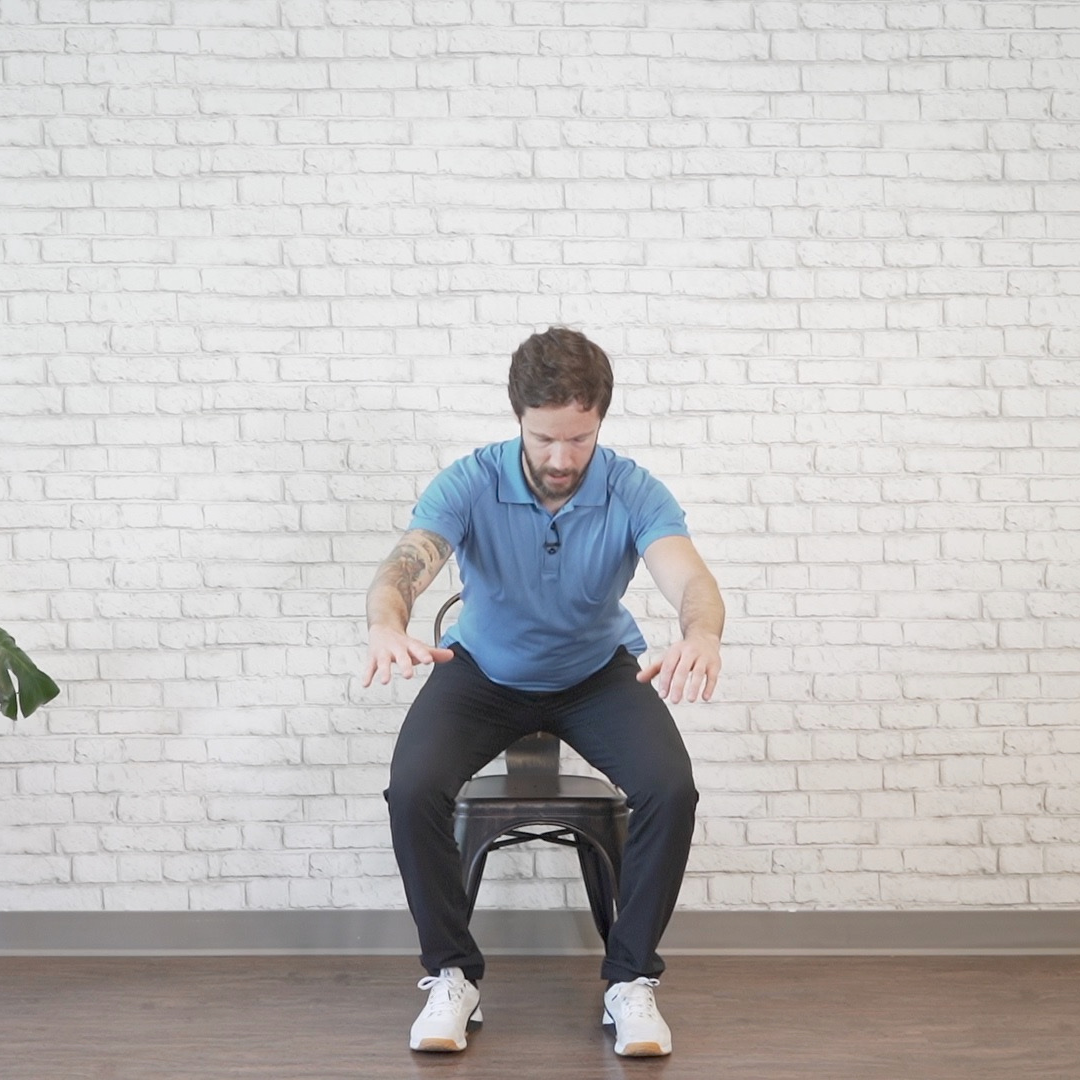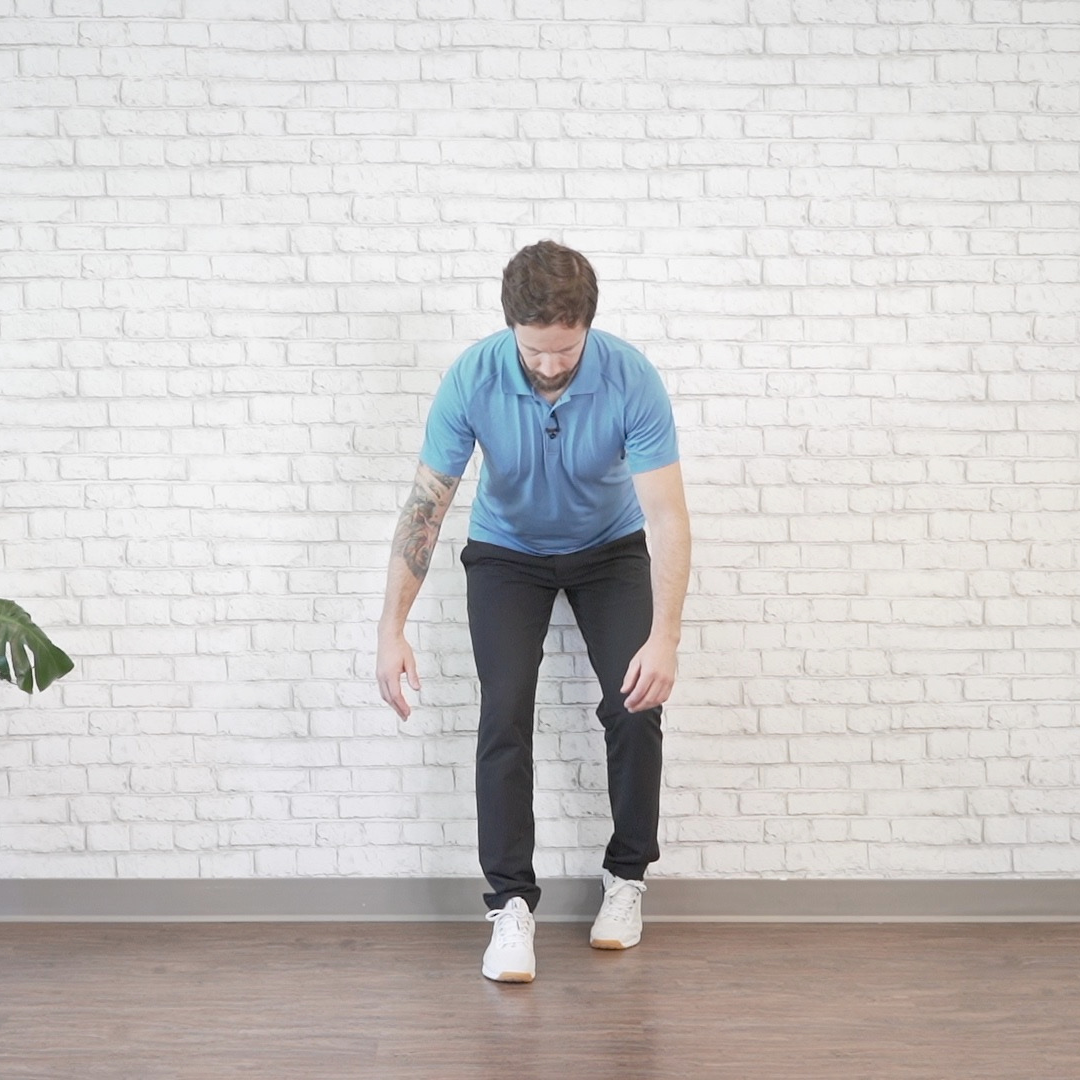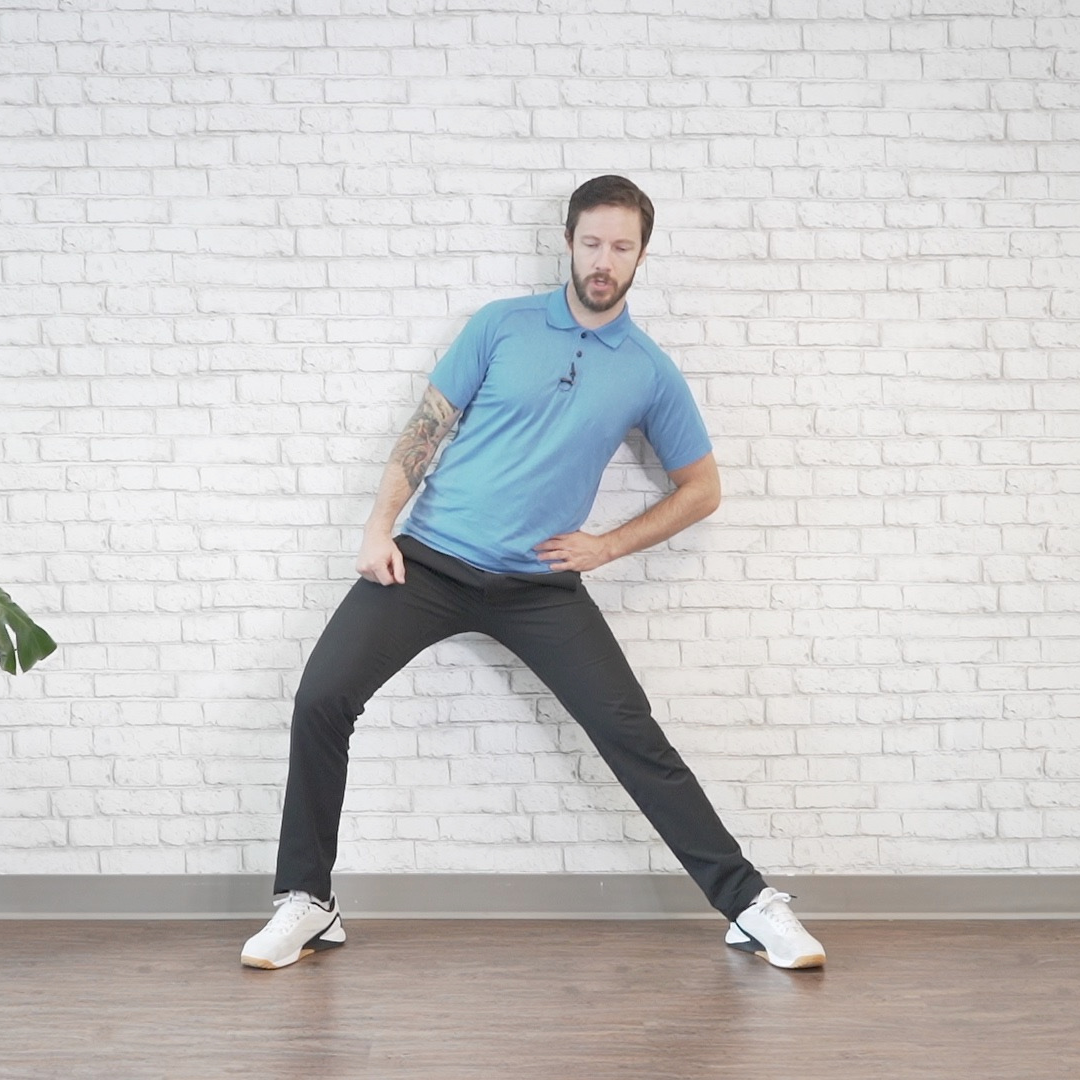 Very happy with the DVD for pain relief for arthritic hips . Working well to date .