Regular price
$47.00 USD
Sale price
$17.00 USD
Unit price
per
Sale
Sold out
Tighten Up "Arm Flap" & Restore Your Ability To Lift Heavier Objects In 15 Minutes A Day

You'll look good & function even better!
7 Days Of Classes

15 Minutes/Session

No floorwork

Rated: Moderate
Instructor: Dr. Ben Stevens
This gentle, yet slightly more challenging class strengthens your upper body one major muscle group at a time—all while seated in a chair. In just 15 minutes a day you'll start to tone & tighten up those loose areas on your arms while building up the strength you need to keep your muscles functioning their best throughout your entire upper body. With a stronger upper back, shoulders & arms you'll find it easier to do household chores like vacuuming. After 7 days you'll notice you can reach, bend & twist with a much greater range of motion—and lift heavier objects. 
Don't let age steal your ability to do anything. All it takes is 15 minutes a day to maintain your strength, protect yourself from injury & have a body capable of doing what you want it to. 
Watch the class preview below:
Who is this course for?
Those looking for more upper body strength

Anyone wanting toned arms

Anyone wanting better shoulder & arm function, mobility & range of motion

People who want to protect their upper body from injuries

People looking to prevent loss of functional abilities

Older adults who want to exercise from a chair for safety & stability

Everyone! Modifications are provided so that you can make it easier or harder depending on your fitness level.
What are the benefits?
Significantly increases upper body strength

Gives you better control of your upper body

Increases resilience to injuries

Improves upper body mobility

Reach, twist & bend with a bigger range of motion

Stabilizes shoulders for heavier lifting

Increases ability to reach overhead

Improves grip & pull strength (makes opening stuck doors or moving chairs while vacuuming easier)

Tones arms & reduces "arm flap"

Improves posture

Makes everyday tasks easier
With this class, you'll get:
7 days of classes

15 minutes per class

ZERO floorwork—absolutely no getting down on the ground

Closed captioning

Instant access

Own all classes for life (NO subscription)

100% money-back guarantee
FAQ:
Do I need to get down on the floor and back up?

No, all of the exercises are done while seated in a chair.

What equipment is needed?

All you'll need is a chair, a resistance band, a pair of dumbbells, and space around you.

How physically demanding is this class?

  This is an approachable, yet challenging class where you can decide how easy or hard you'd like it to be.
Instant access after purchase.
Share
How to use

If you are purchasing a digital class, you will be prompted to login after purchase. You can use the class immediately.

If you are purchasing a DVD, we will ship the DVD out to you within 48 hours of purchase!
100% Money Back Guarantee

Money back guarantee for 90 days. If for whatever reason you are not pleased with a class, we will refund you. If you want to try out another class, we can swap out any class for another! 
View full details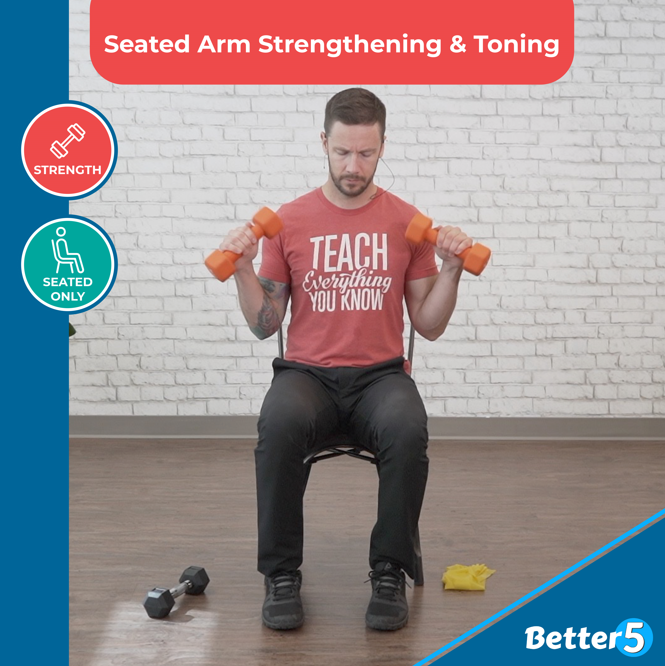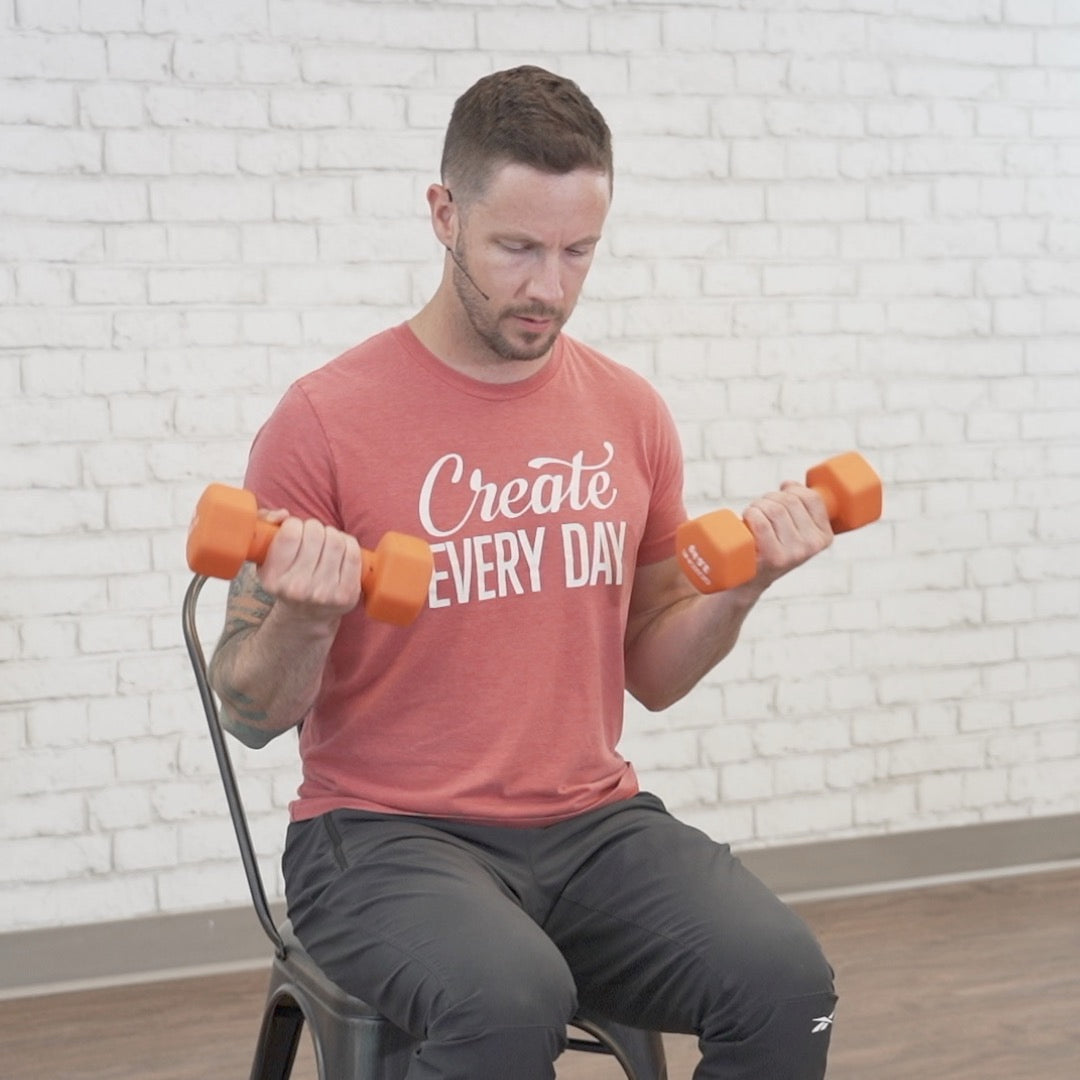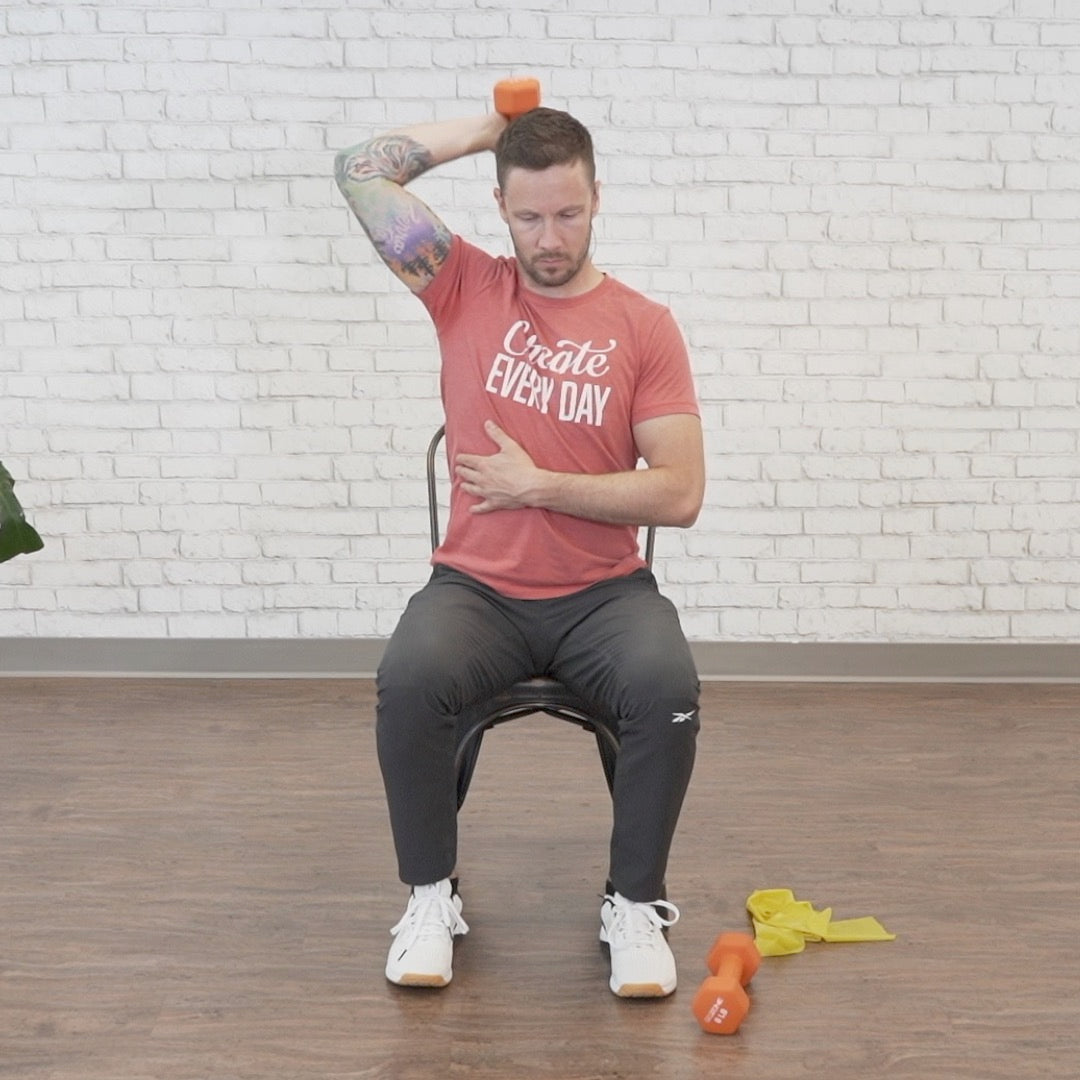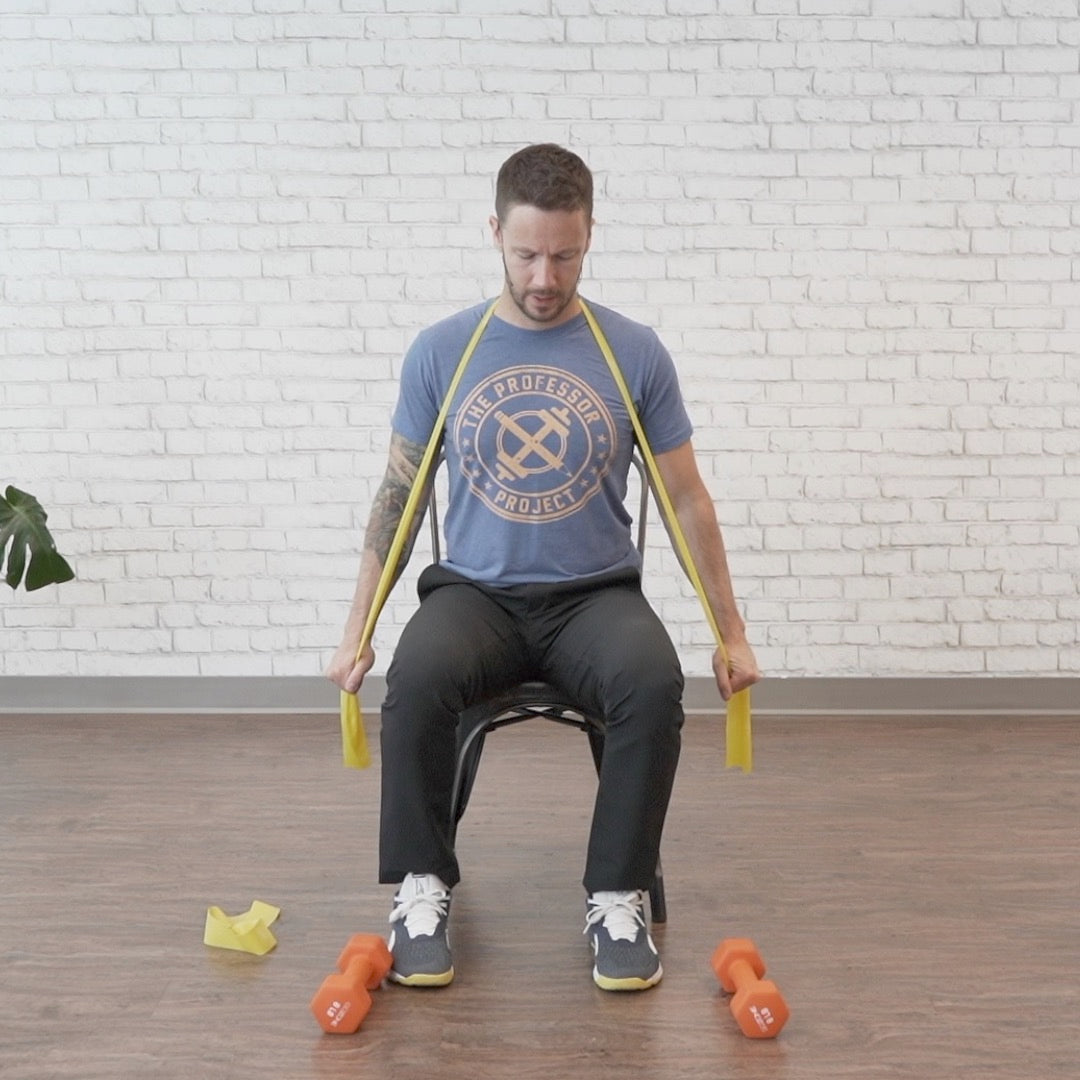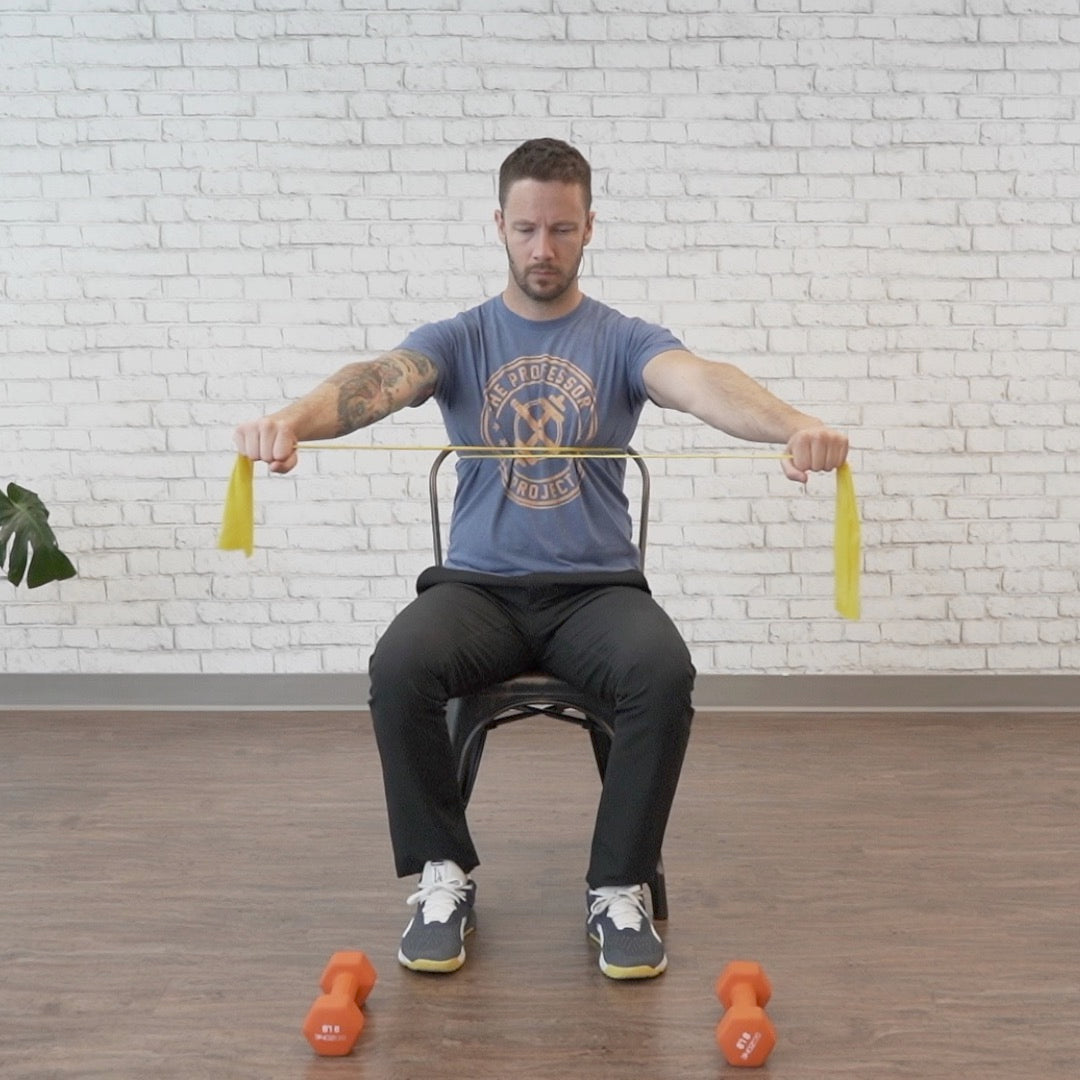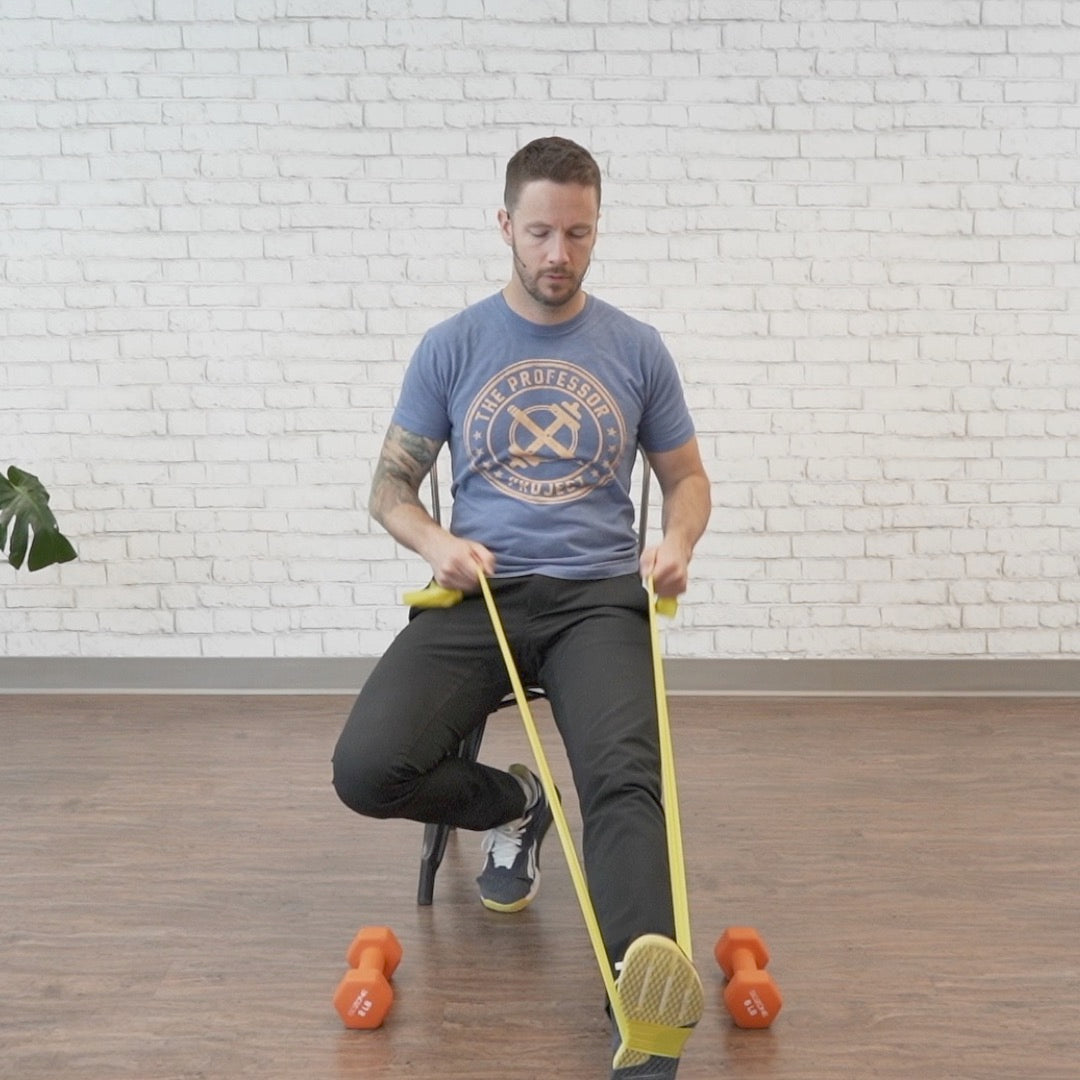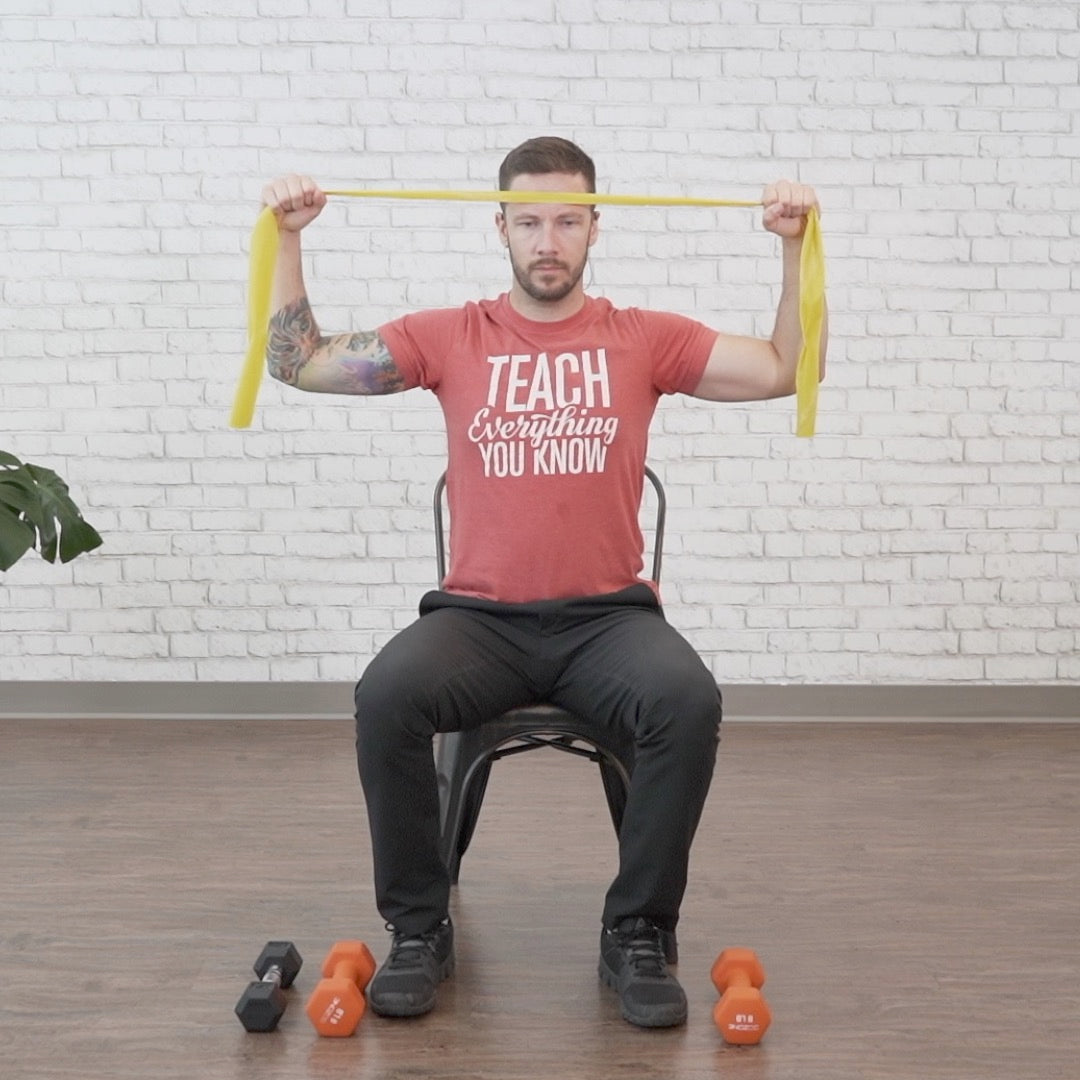 Seated Arm Strengthening & Toning Digital Class
Seated Arm Strengthening & Toning Digital Class
Hi Mary,
So happy to hear this, thanks for the positive feedback :)
Best,
Des
Better5 Support
Like advanced option
I appreciated having an advanced option. It was challenging but not overwhelming. I have been through the course a couple of times and plan to continue repeating it. A nice addition would be a recap video that goes through the exercises briefly, without the background explanation, for those already familiar. I would love to and hope to see more advanced options in other areas too.
Hi Anne,
We loved hearing about how you are enjoying the class! Thank you for the feedback regarding having more advanced options available!
Kindly,
Des
Better5 Support
Seated Arm Strengthening and Toning
Enjoying this class, and it is very targeted and safe. Seeing good results,and important for someone who just turned 70.