Regular price
$47.00 USD
Sale price
$17.00 USD
Unit price
per
Sale
Sold out
The #1 Most Popular Class For Aging Adults To Safely Regain Strength & Mobility
Give us 10 minutes a day & we'll give you your life back
10 Days Of Classes

10 Minutes/Session

No floorwork

Rated: Very Gentle/Easy

Equipment: Chair & Towel
Instructor: Stephanie Koutsoukis
Gentle Chair Pilates meets your body where it's at. If you have limited mobility, strength or endurance this class makes exercise accessible again—no matter your age or ability. It's specifically designed with low impact exercises that help you safely & gently increase your range of motion without painfully compressing your joints.
By moving slowly & mindfully, you can open up tight areas of your body in a safe & supportive way. The chair gives you additional support that reduces the risk of injury. 
As the #1 most popular Better5 class, Gentle Chair Pilates is the perfect way to get moving again so you can maintain your independence.
Watch the class preview below
Instructor: Stephanie Koutsoukis
Who is this course for?
Anyone with limited strength, mobility or endurance

People looking for a safe & gentle workout with ZERO floorwork

Anyone who wants to improve how they move

Older adults looking for a gentle way to ease back into exercising

Everyone! This is an easy, beginner class anyone of any fitness or ability level can do
What are the benefits?
Improved mobility & strength through your entire body

Stronger core & pelvic floor

Increased upper body and lower body strength

Better flexibility & increased range of motion

Increased spine mobility & decreased back pain

Unlocks stiff joints
With this class, you'll get:
10 days of step-by-step classes

10 minutes per session

ZERO floorwork—absolutely no getting down on the ground

Closed captioning

Instant access

Own all classes for life (NO subscription)

100% money-back guarantee
FAQ:
Do I need to get down on the floor and back up?

No, all of the exercises are done in a chair or standing.

What equipment is needed?

All you'll need is a chair and a towel (for your feet). 

How physically demanding is this class?

Most of the exercises are simple and use only your own body weight. These are easy to do and require little fitness in advance.
Instant access after purchase.
Get the DVD version here (Click or Tap Here)
Share
How to use

If you are purchasing a digital class, you will be prompted to login after purchase. You can use the class immediately.

If you are purchasing a DVD, we will ship the DVD out to you within 48 hours of purchase!
100% Money Back Guarantee

Money back guarantee for 90 days. If for whatever reason you are not pleased with a class, we will refund you. If you want to try out another class, we can swap out any class for another! 
View full details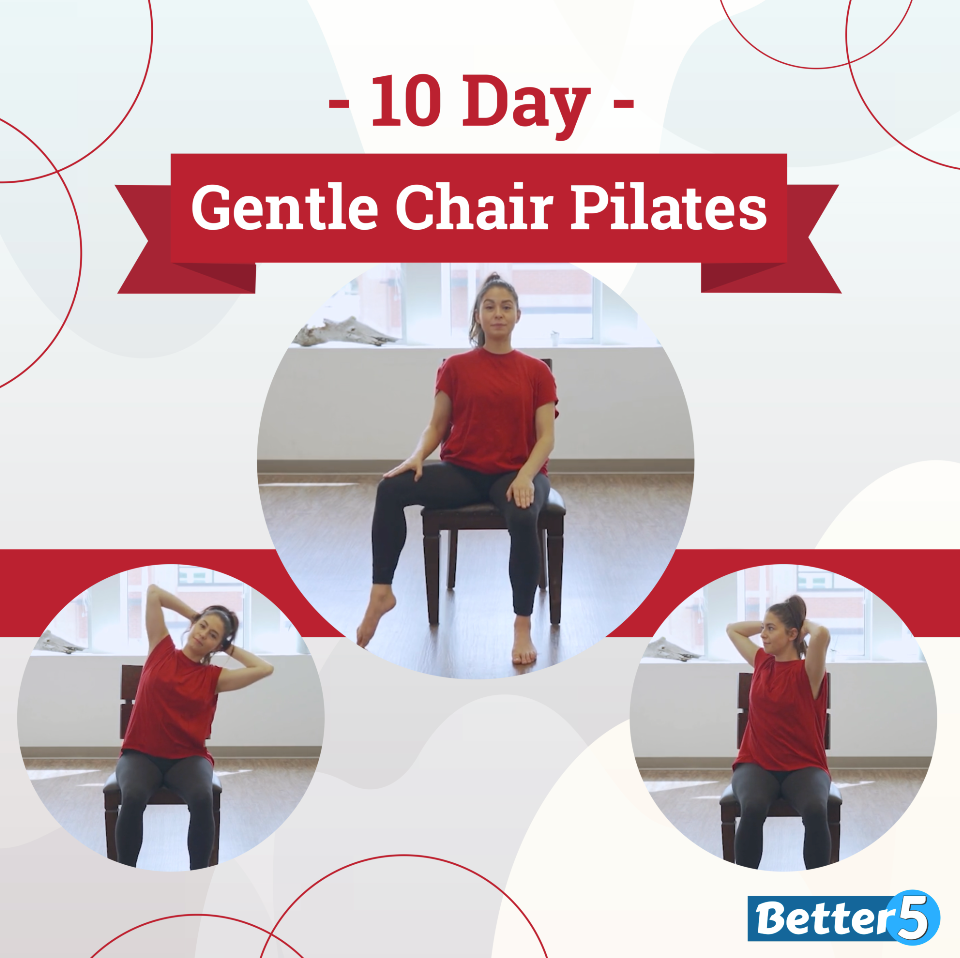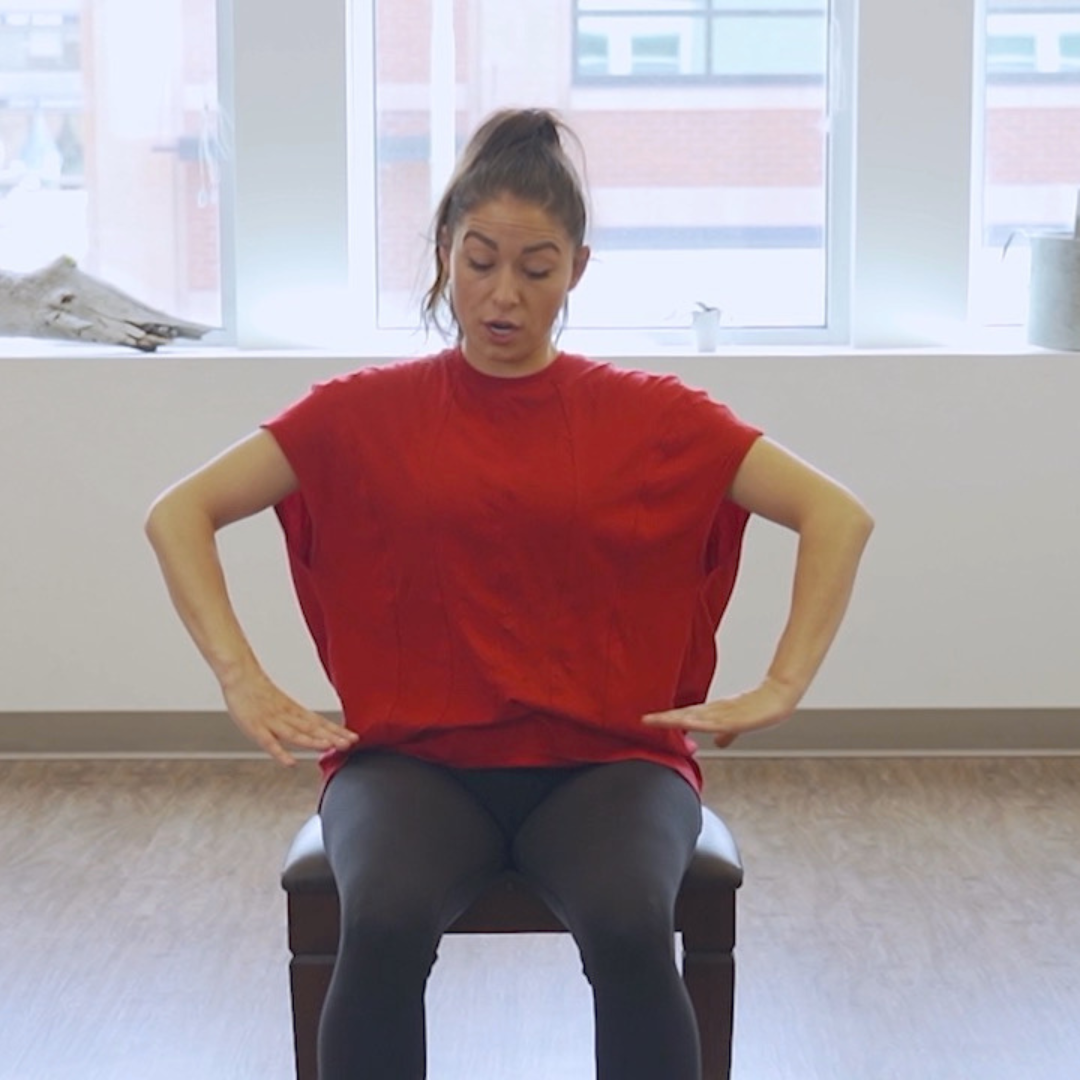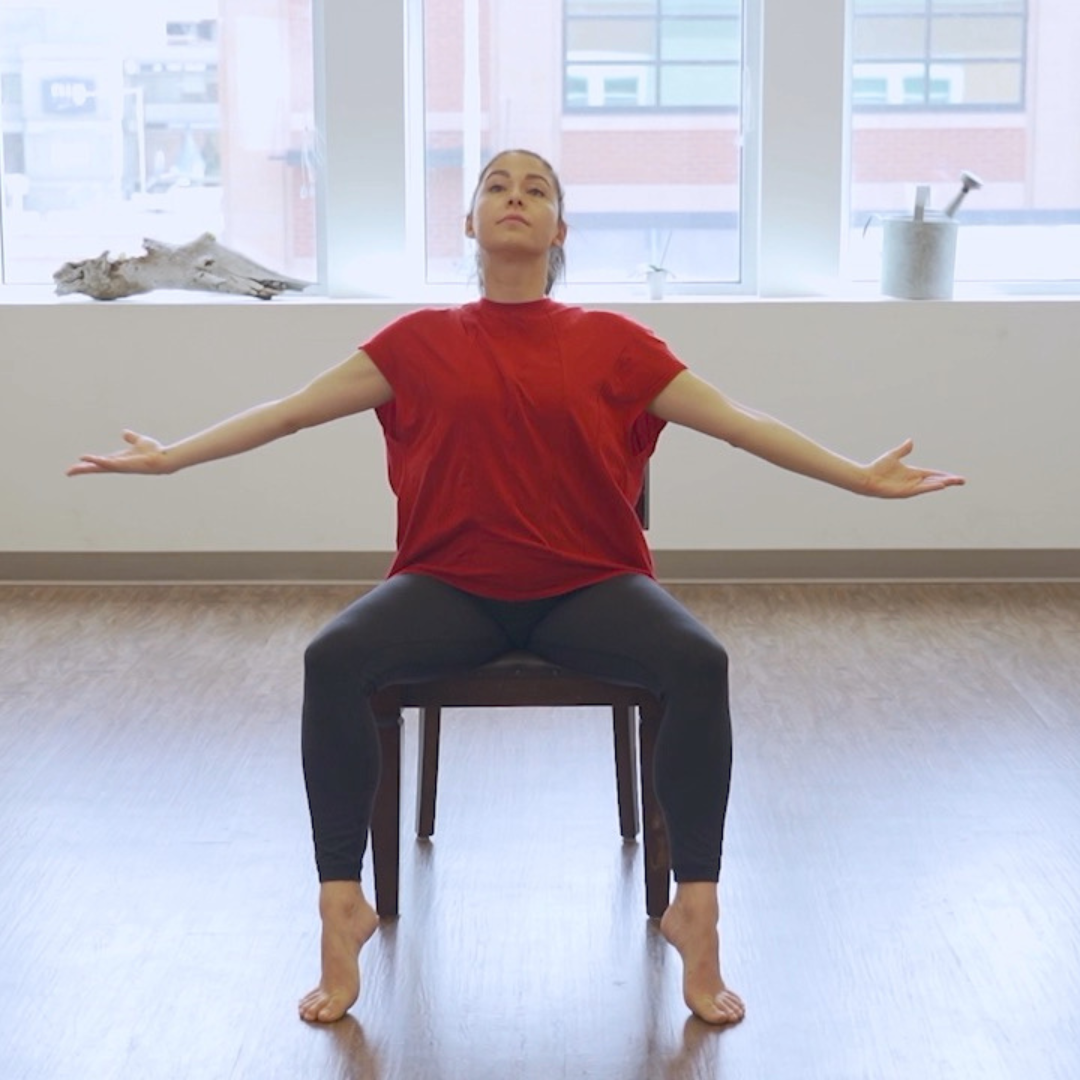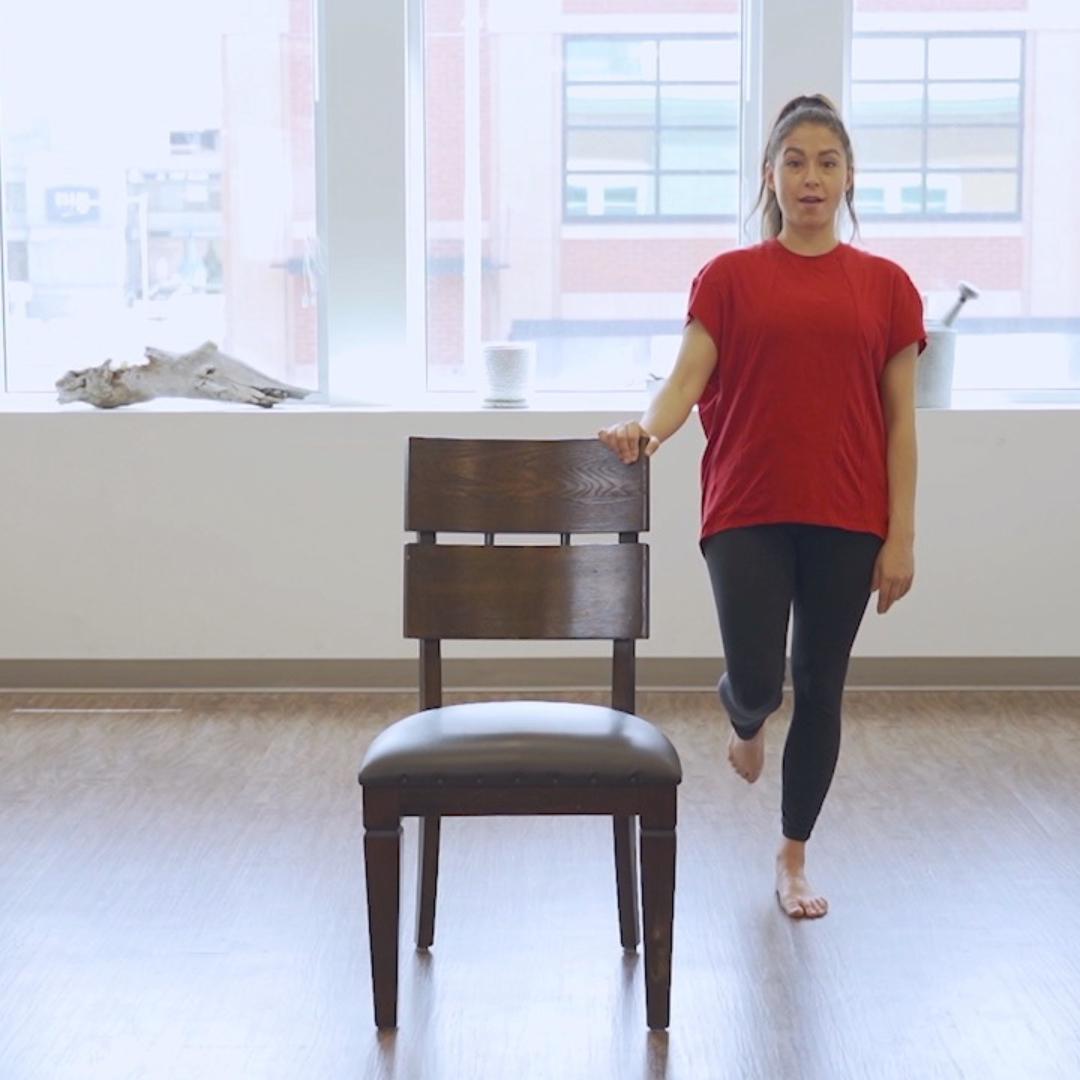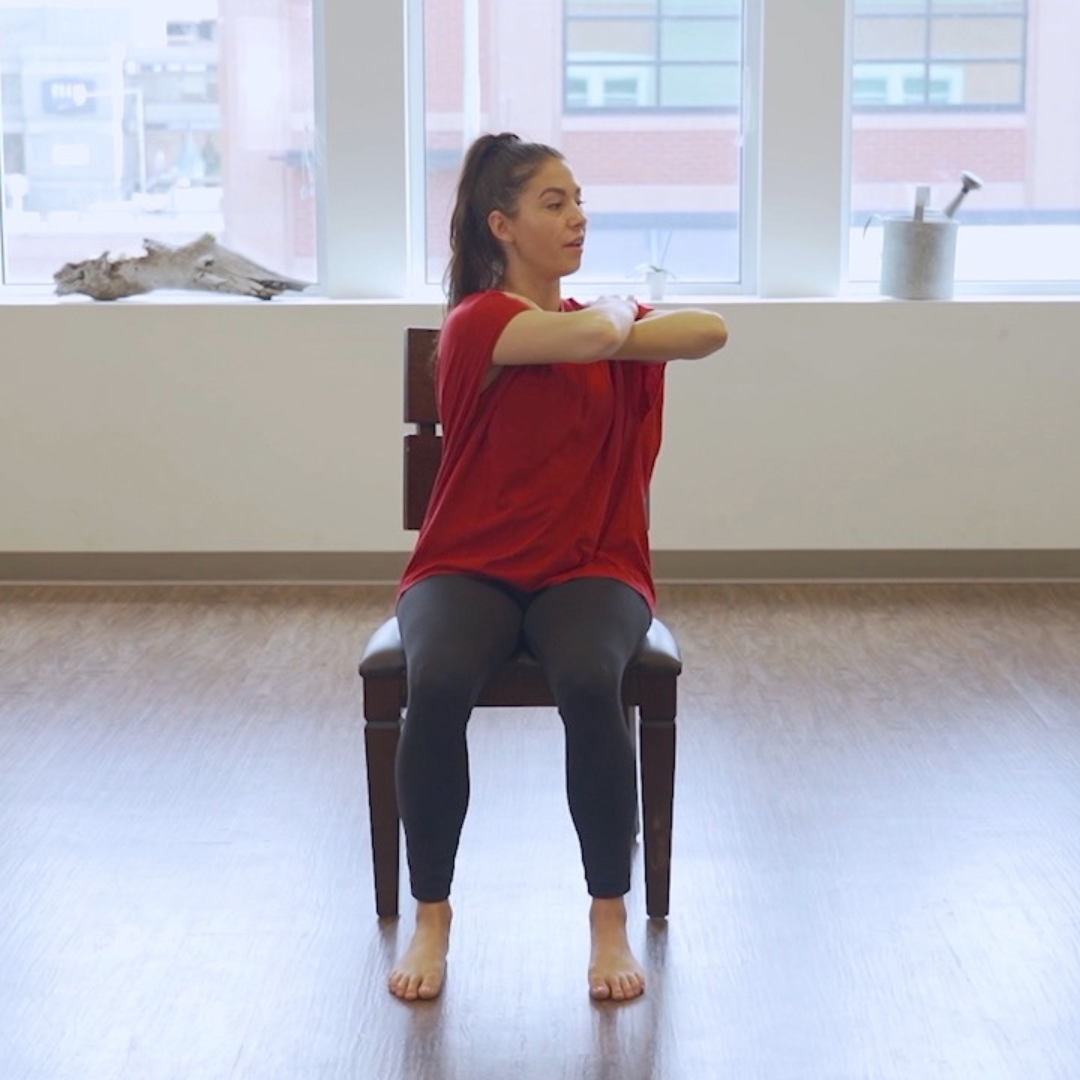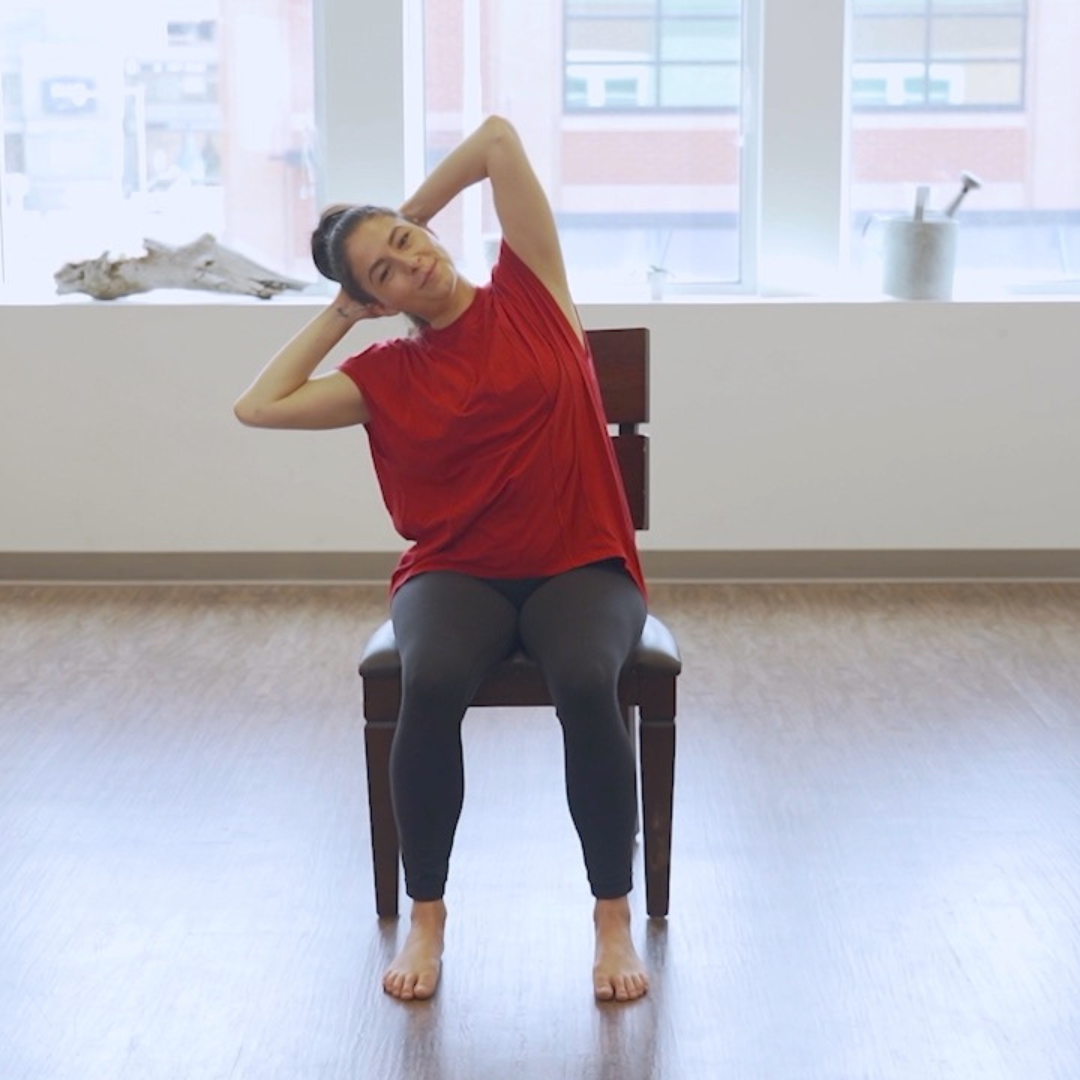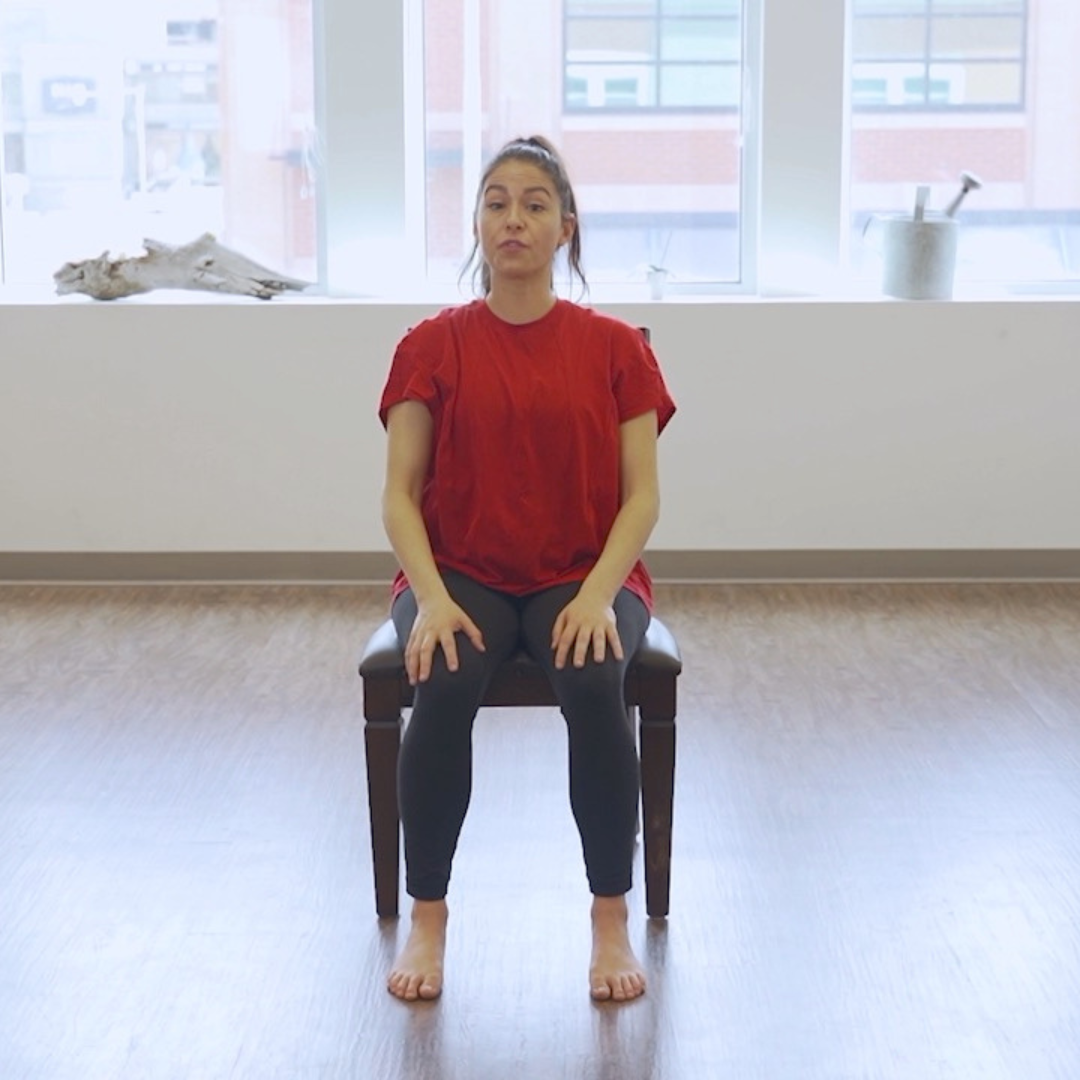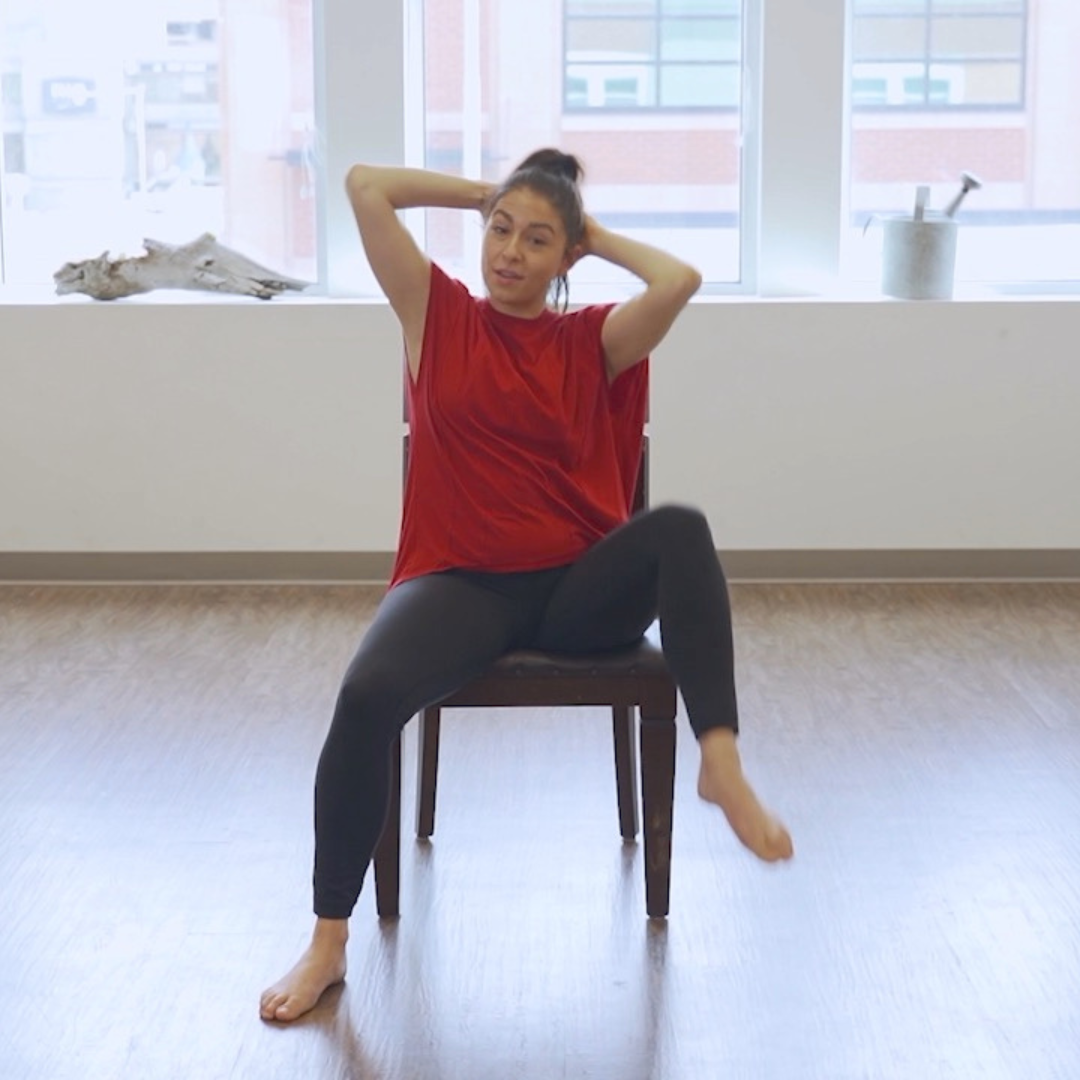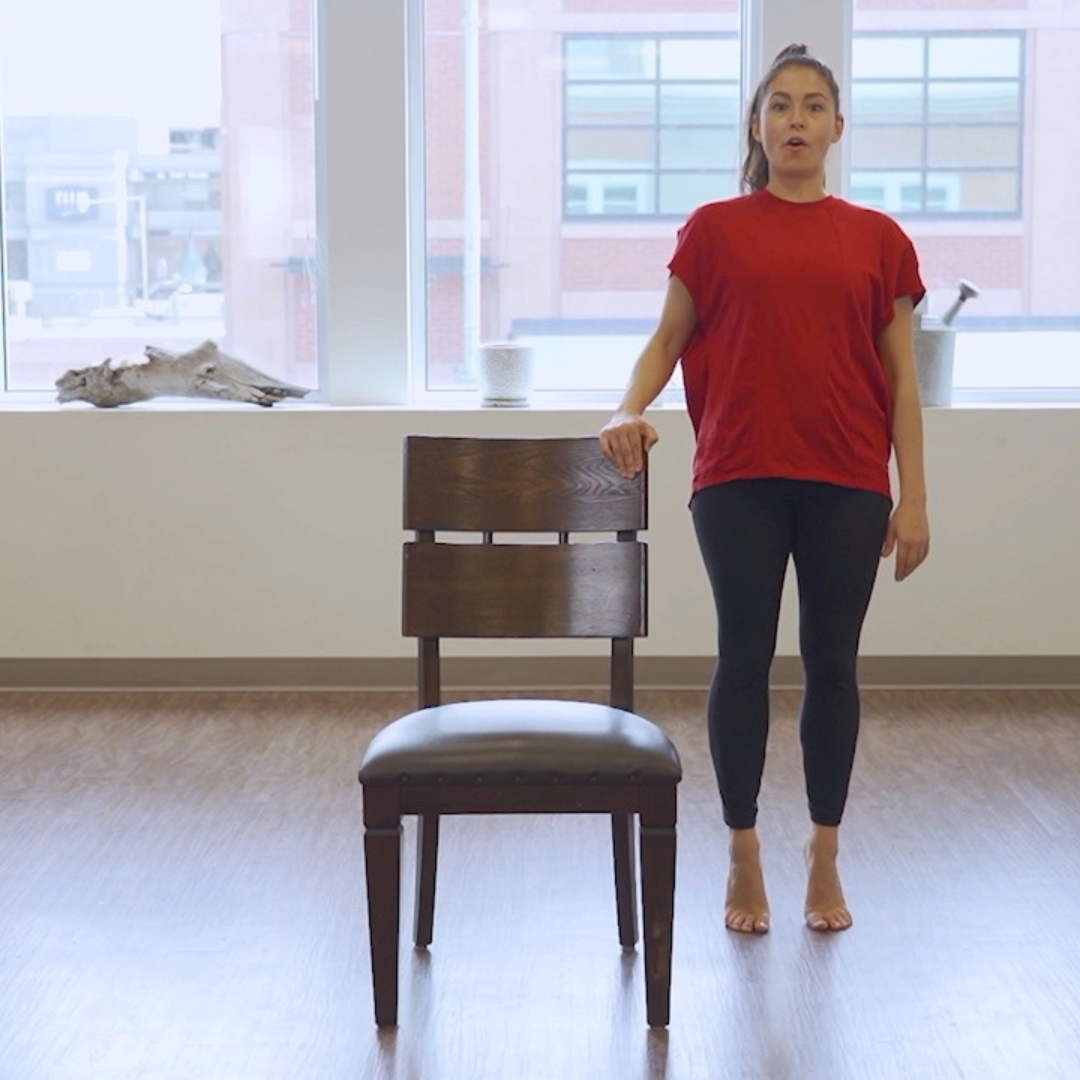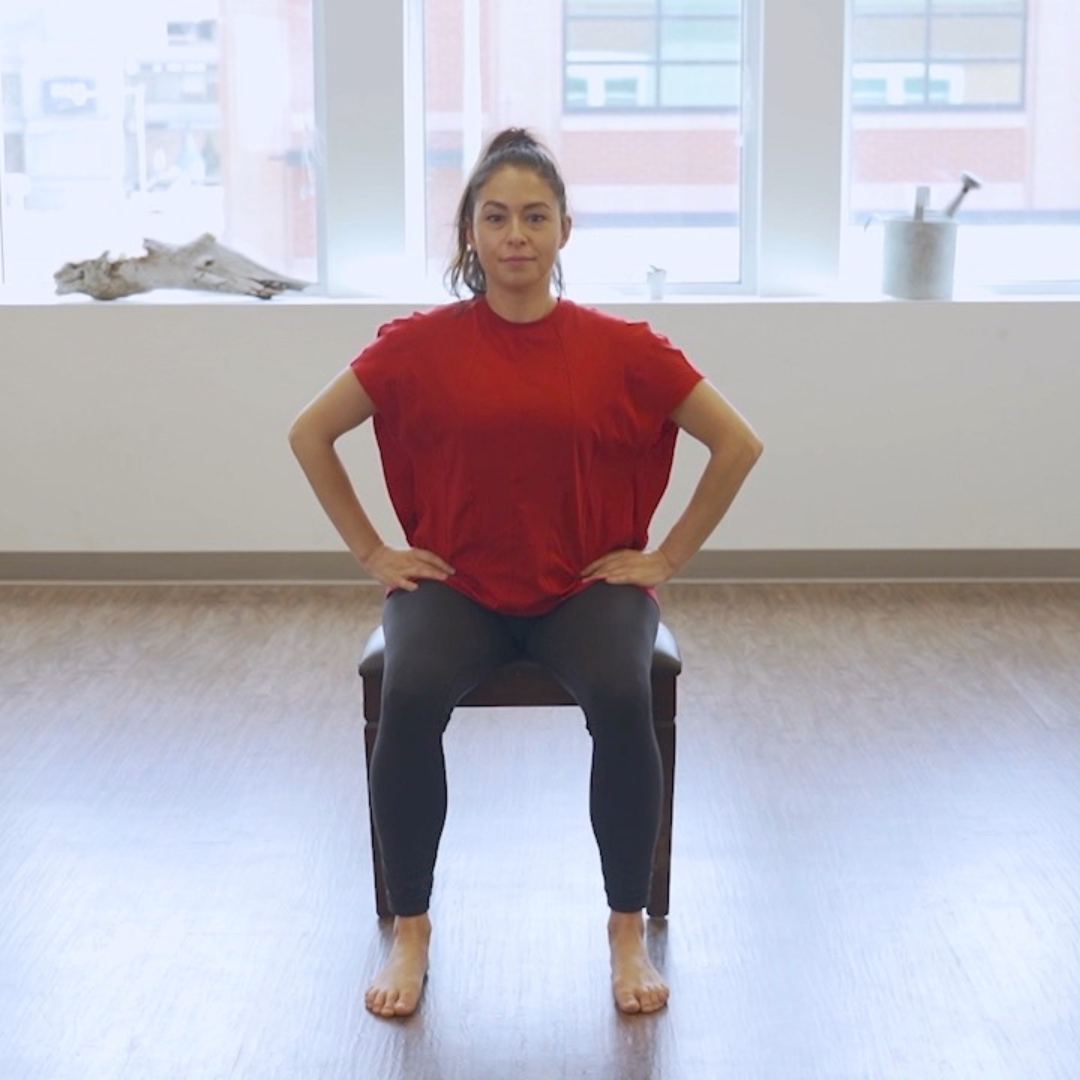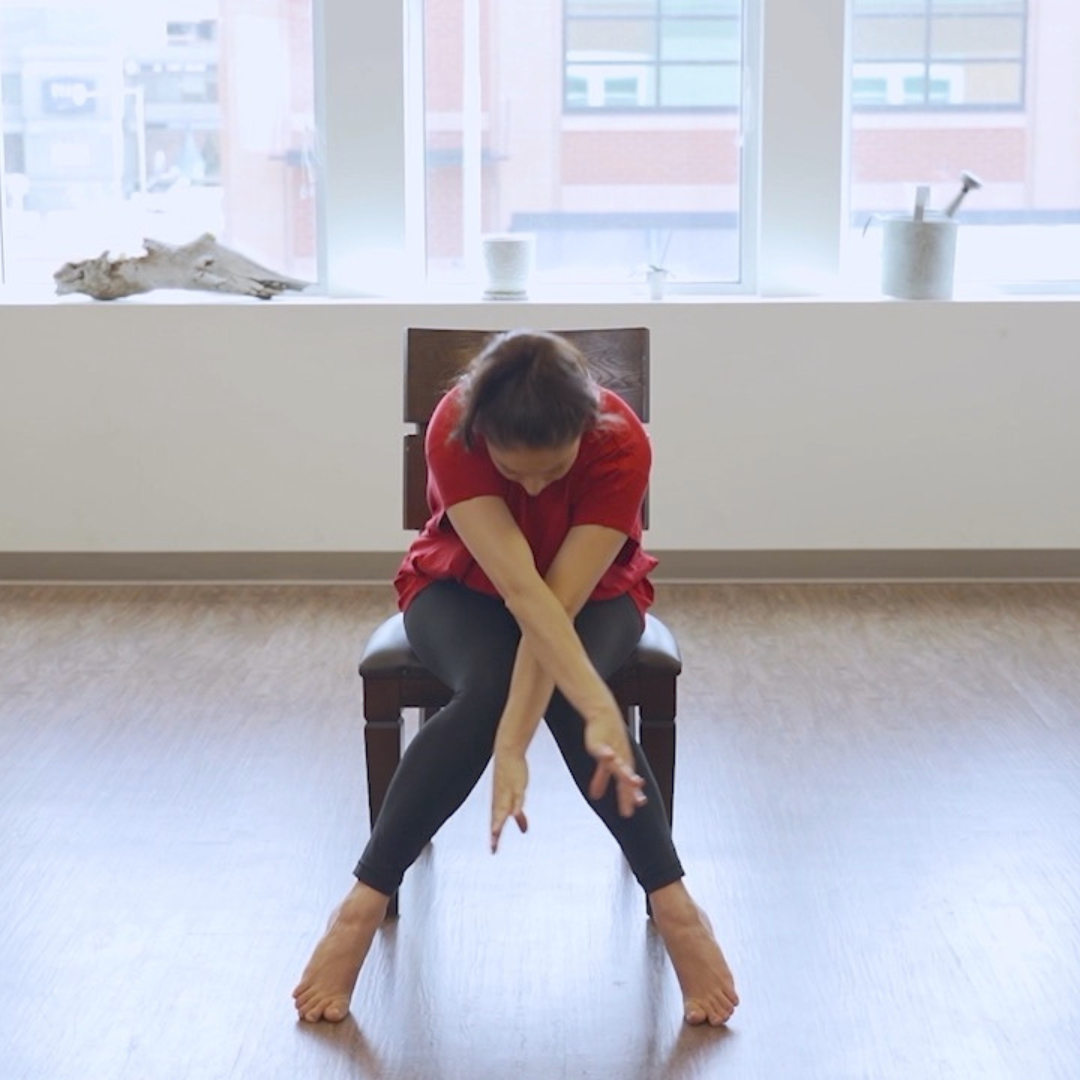 Yes !!!
I'm loving all my classes , I can't believe how much better I'm feeling , I've been doing this for just over a month , I've improved my strength, not taking pain meds very often , tons of energy , lost about 10 lbs . I have MS and have noticed a huge improvement on my balance . I can now put my jeans on without sitting , I can lift my legs up w/o any pain. I'm hooked on your classes !! Thank you
Hi Jeannle,
This is such amazing news! We are thrilled to hear how much our classes have helped you improve strength, lose weight, and improve your balance.
Congrats on your accomplishments, Jeannle! Way to go :)
All the best,
Des
Better5 Support
This has helped me
I have been using 20- day Gentle Chair Pilates, and really see a difference in my strength and flexibility.
Hi Pam,
We're thrilled to hear how the class has improved your strength and flexibility :)
All the best,
Des
Better5 Support
Great beginnings.
My first class with better 5 and with this teacher. In 10 days not only did I feel stronger and have better posture, I felt empowered and that I could get my strength and balance back. Great job, love this teacher.
Thank you for your review, that is so great to hear!!
Great Instructor
The exercises are very good, easy to follow and gentle. I especially like the instructor, Stephanie. Her voice is pleasant and soothing, and her explanations are clear. Excellent class!
Thank you for your review! We're glad you enjoyed the class and the instructor, Stephanie.
Pilates for older woman
I enjoyed this course. It was just the right length & the instructor was very good at explaining it all.