Regular price
$47.00 USD
Sale price
$17.00 USD
Unit price
per
Sale
Sold out
Now You Don't Even Have To Get Off The Couch To Get Fitter & More Mobile!

Improve flexibility, get a stronger core & increase mobility—all from the comfort of your couch!
7 Days Of Classes

15-25 Minutes/Session

No Floorwork (100% Seated)

Rated: Very Easy/Gentle

Equipment: Couch; Pillows Or Blankets For Support (Optional)
Instructor: Shalanne Wilkison
A convenient way to incorporate exercise & yoga into your daily routine.
Whether you have limited mobility, just want a more fun way to exercise or you consider yourself somewhat of a couch potato… this new class will have you feeling fitter & more flexible without even getting up off the couch!
Follow along each day to a sequence of easy yoga poses that will open up your chest, back & neck while gently strengthening your core & slowly adding some movement to your lower body. This fun & gentle class makes for a fantastic way to unwind after a long day before settling in to watch your favorite show.
No more struggling to work up the motivation to be active. This class is so accessible that you don't have to shift anything in your day—go from couch potato to couch yoga in seconds!
Watch the class preview below:
Who is this course for?
Older adults with limited mobility

People who have trouble getting on & off of the couch

People with limited range of motion due to past injuries or arthritis

Anyone who wants a simple way to add movement into their daily routine

Those who find themselves seated for most of their day

Those who work from home & need more movement in their day

People looking to break up their day with a little bit of movement

Anyone who is looking for an accessible yoga routine!
What are the benefits?
Improved mobility & flexibility

Improved core strength

Reduced lower back pain

Boosted mood & energy levels

Greater body comfort & reduced aches 

Reduced stress & more relaxation in your day

Increased range of motion

Improved balance

Reduced inflammation

Improved sleep

Zero impact way to gently be active!
With this class, you'll get:
7 days of step-by-step classes

15-25 minutes per session

ZERO floorwork—absolutely no getting down on the ground

Closed captioning

Instant access

Own all classes for life (NO subscription)

100% money-back guarantee
FAQ:
Do I need to get down on the floor and back up?

No. All movements are done while seated on a couch.

What equipment is needed?

All you need is a couch. You can also use pillows or blankets for support if you like.

How physically demanding is this class?

This is a very easy class that anyone can do. It's perfect for anyone with limited mobility!
Share
How to use

If you are purchasing a digital class, you will be prompted to login after purchase. You can use the class immediately.

If you are purchasing a DVD, we will ship the DVD out to you within 48 hours of purchase!
100% Money Back Guarantee

Money back guarantee for 90 days. If for whatever reason you are not pleased with a class, we will refund you. If you want to try out another class, we can swap out any class for another! 
View full details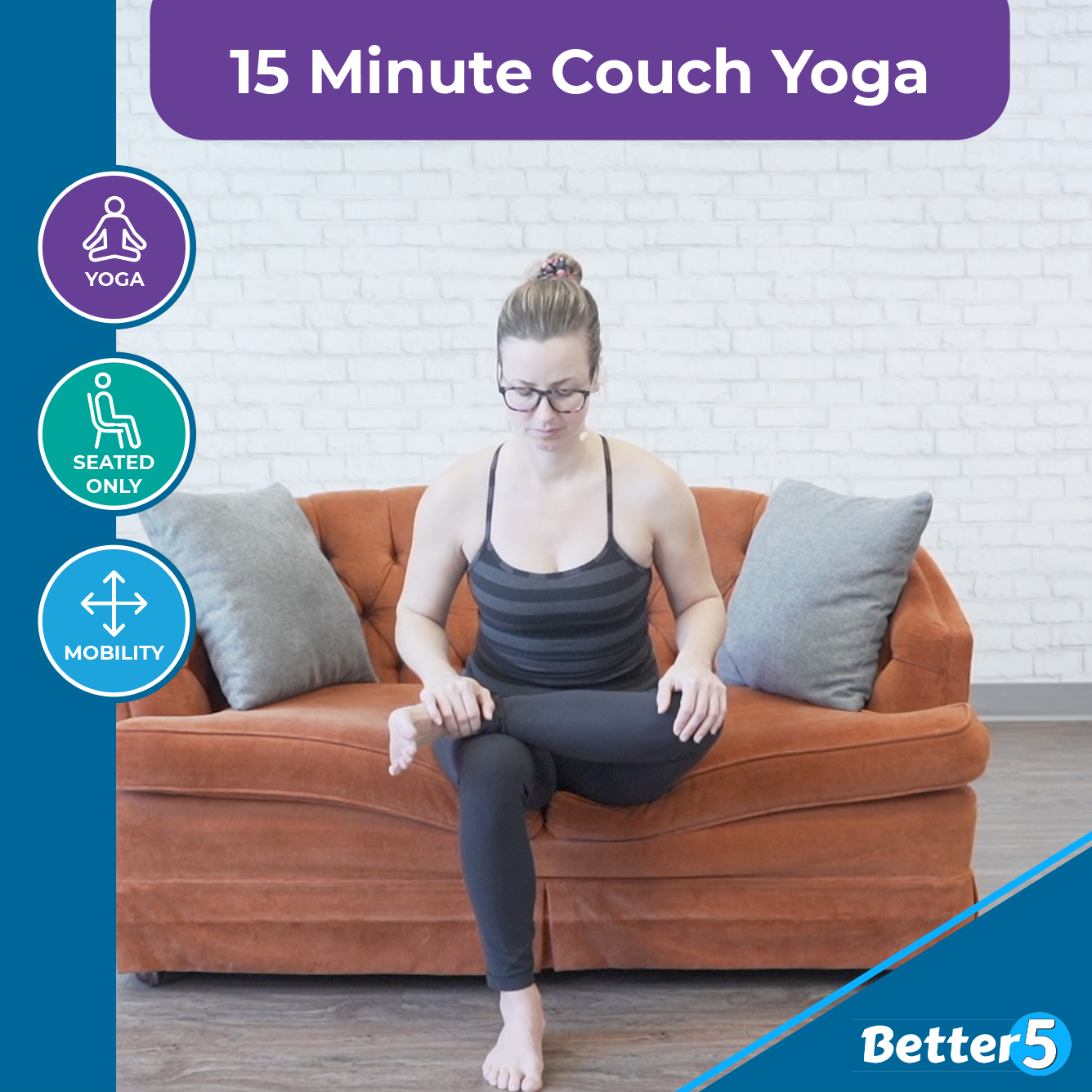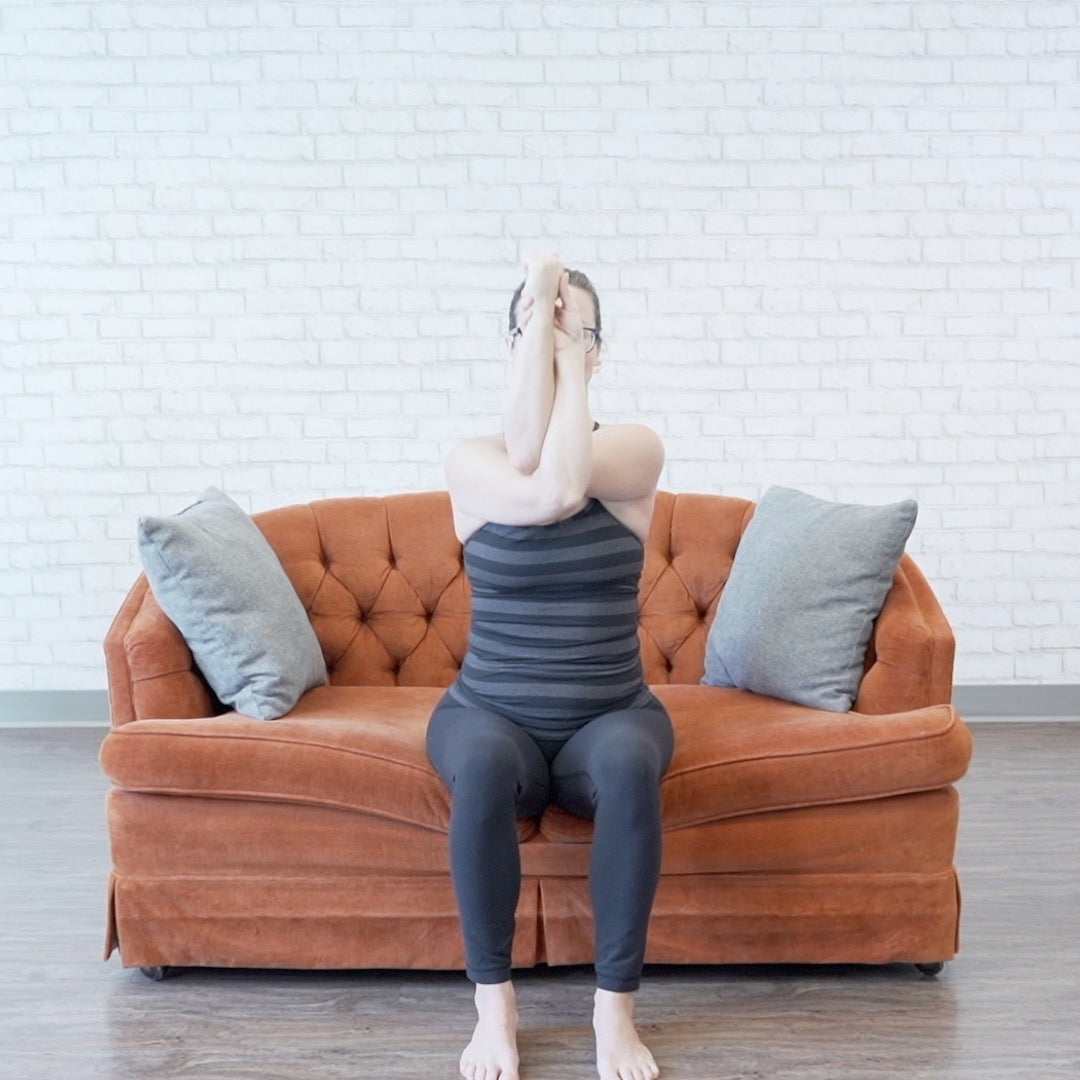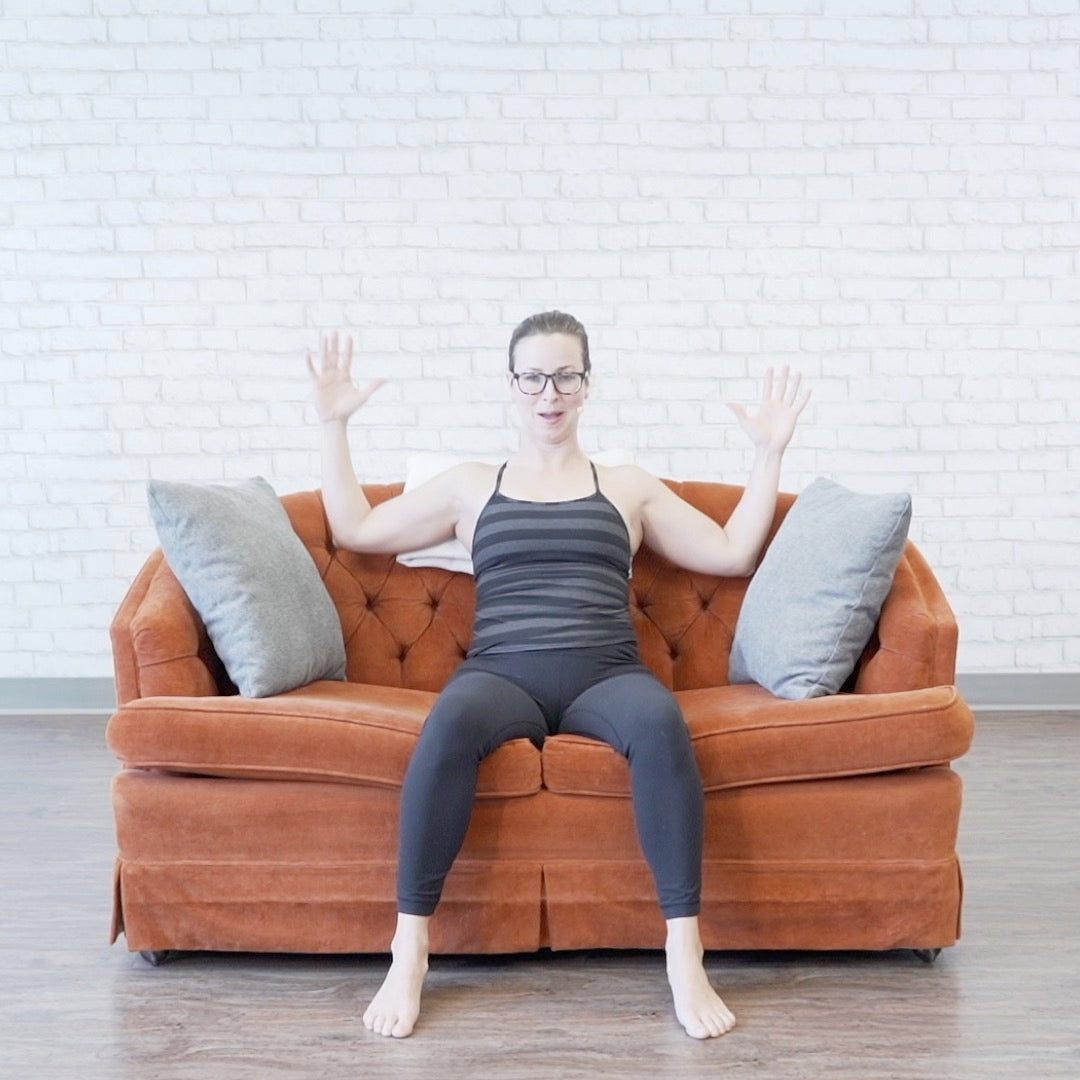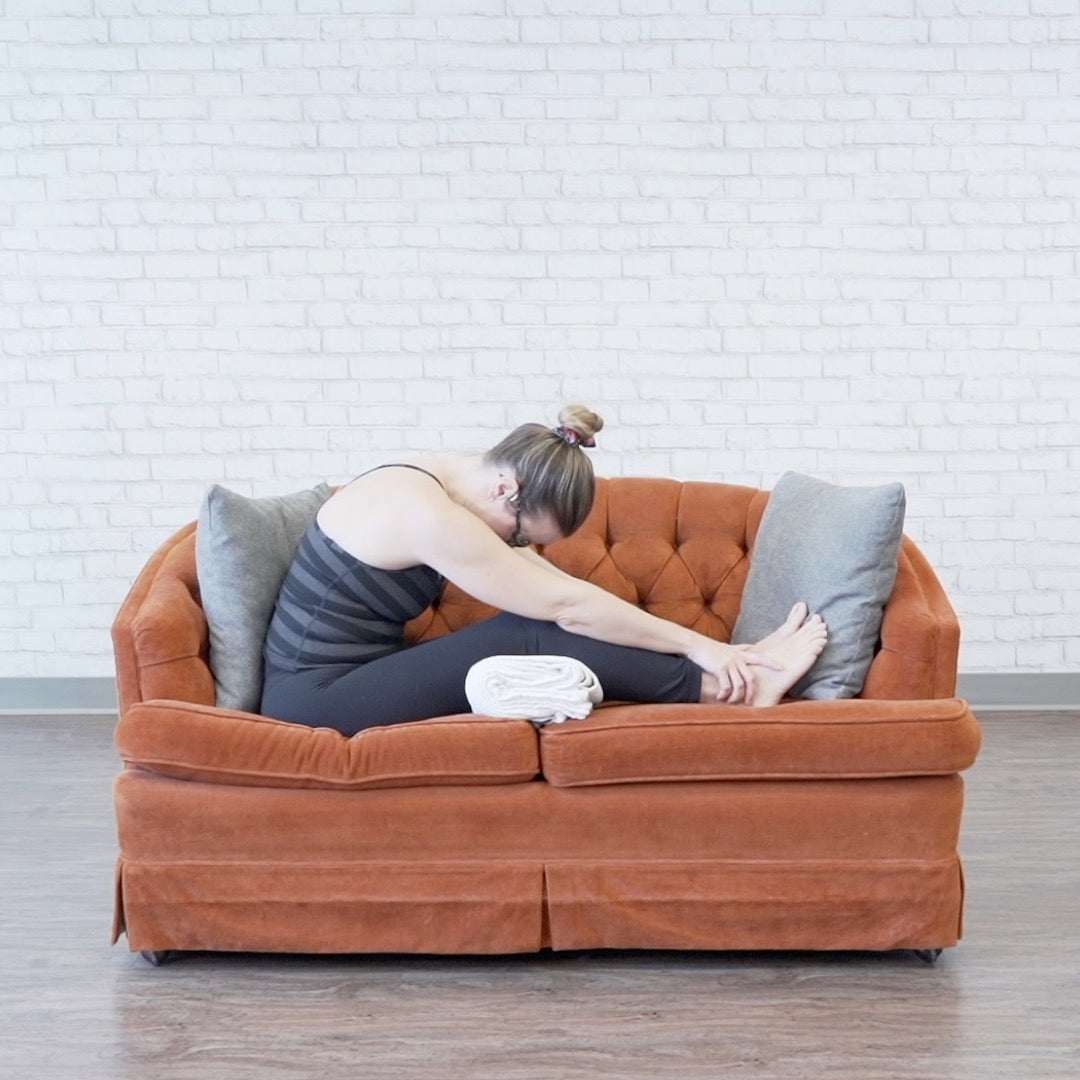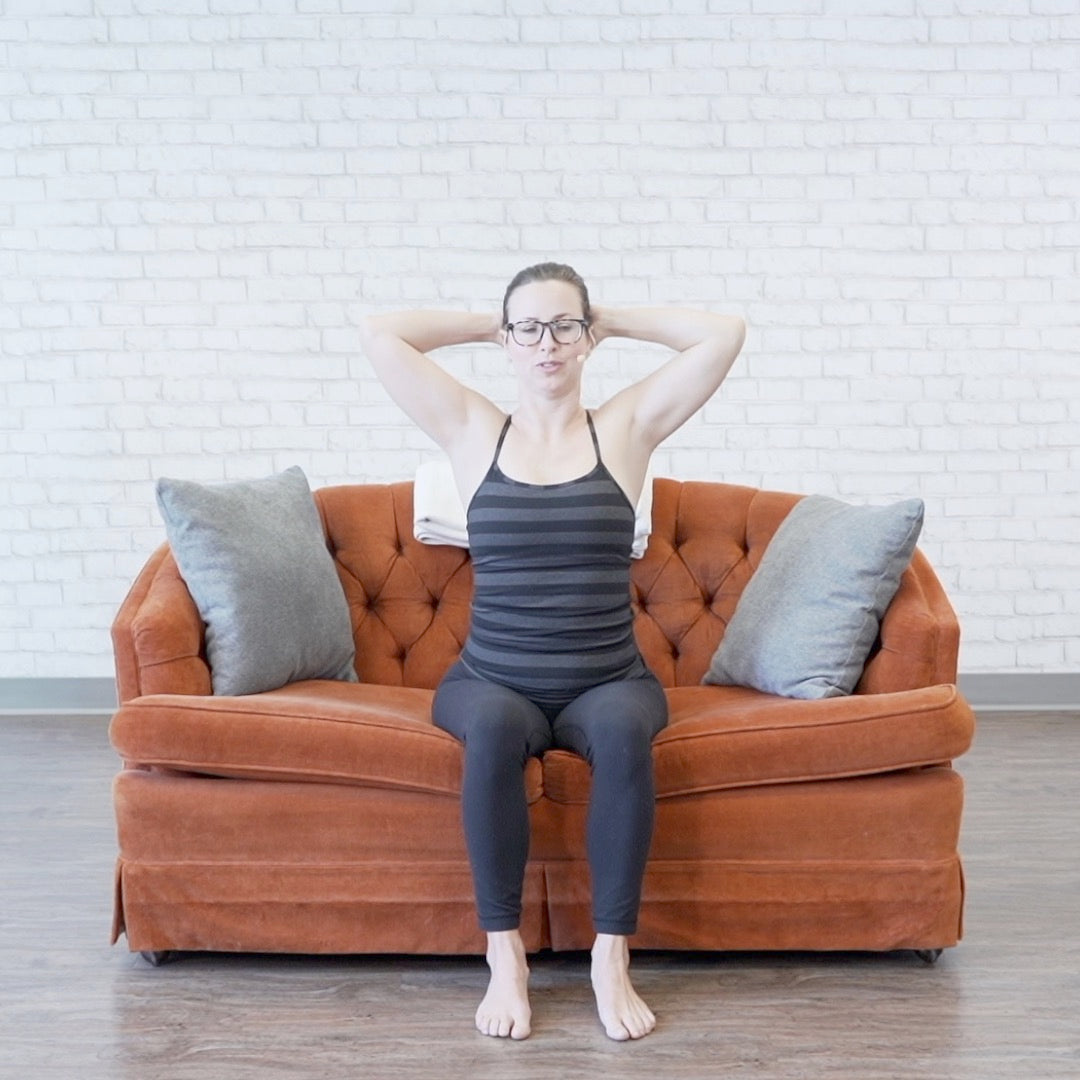 15+ Minute Couch Yoga Digital Class