Regular price
$47.00 USD
Sale price
$17.00 USD
Unit price
per
Sale
Sold out
Fix Stiff, Achy Shoulders In Less Than 15 Minutes A Day

How to achieve a higher level of function in your shoulders—while getting rid of the aches & pains
5 Days Of Classes

10-15 Minutes/Session

No floorwork

Rated: Easy/Gentle

Equipment: Chair; Resistance Bands; Light Dumbbells (3-5 pounds)
Instructor: Dr. Ben Stevens
By strengthening the muscles that surround your shoulder, it helps keep the joint stable which prevents injury and pain. It's like how the chain on a bike needs lubricant to function its best. These exercises are the lubricant your shoulder joints need to move freely so you can maximize your reach and range of motion. 
This series of gentle, easy-to-follow 15 minute exercises for your neck, shoulders and upper back will relieve the tension in all your connecting muscles, allowing you to finally move and use your shoulder the way it's meant to.   
"5 Day Shoulder Strengthening" is the sister class to "Shoulder Health Restoration." While "Shoulder Health Restoration" focuses solely on repair, this class combines repair with preventative exercises to not only get rid of the pain & stiffness, but to also prevent those injuries from flaring up again in the future.
Watch the class preview below:
Who is this course for?
People with shoulder pain, stiffness & inflammation

Anyone who has had a shoulder injury & wants to prevent it from happening again

People who want to improve their shoulders or maintain what they already have

Anyone who struggles to reach

Those with frozen shoulders

Anyone who wants to learn lifelong techniques to get rid of shoulder pain & stiffness
What are the benefits?
Reduced neck & shoulder stiffness

Improved shoulder mobility & range of motion

Better spine & neck mobility

Looser, more flexible muscles

Joints will move better

Reduced nerve pain in your neck & upper back

Stronger upper body
With this class, you'll get:
5 days of step-by-step classes

10-15 minutes per session

A series of exercises you can return to any time to find relief from shoulder pain

ZERO floorwork—absolutely no getting down on the ground

A deeper understanding of what causes pain and how to fix it

Closed captioning

Instant access

Own all classes for life (NO subscription)

100% money-back guarantee
FAQ:
Do I need to get down on the floor and back up?

No, all of the exercises are done in a chair or standing.

What equipment is needed?

You'll need resistance bands, some light dumbbells (3-5 pounds) & a supportive chair.

How physically demanding is this class?

Most of the exercises are simple and use only your own body weight. These are easy to do and require little fitness in advance.
Instant access after purchase.
Share
How to use

If you are purchasing a digital class, you will be prompted to login after purchase. You can use the class immediately.

If you are purchasing a DVD, we will ship the DVD out to you within 48 hours of purchase!
100% Money Back Guarantee

Money back guarantee for 90 days. If for whatever reason you are not pleased with a class, we will refund you. If you want to try out another class, we can swap out any class for another! 
View full details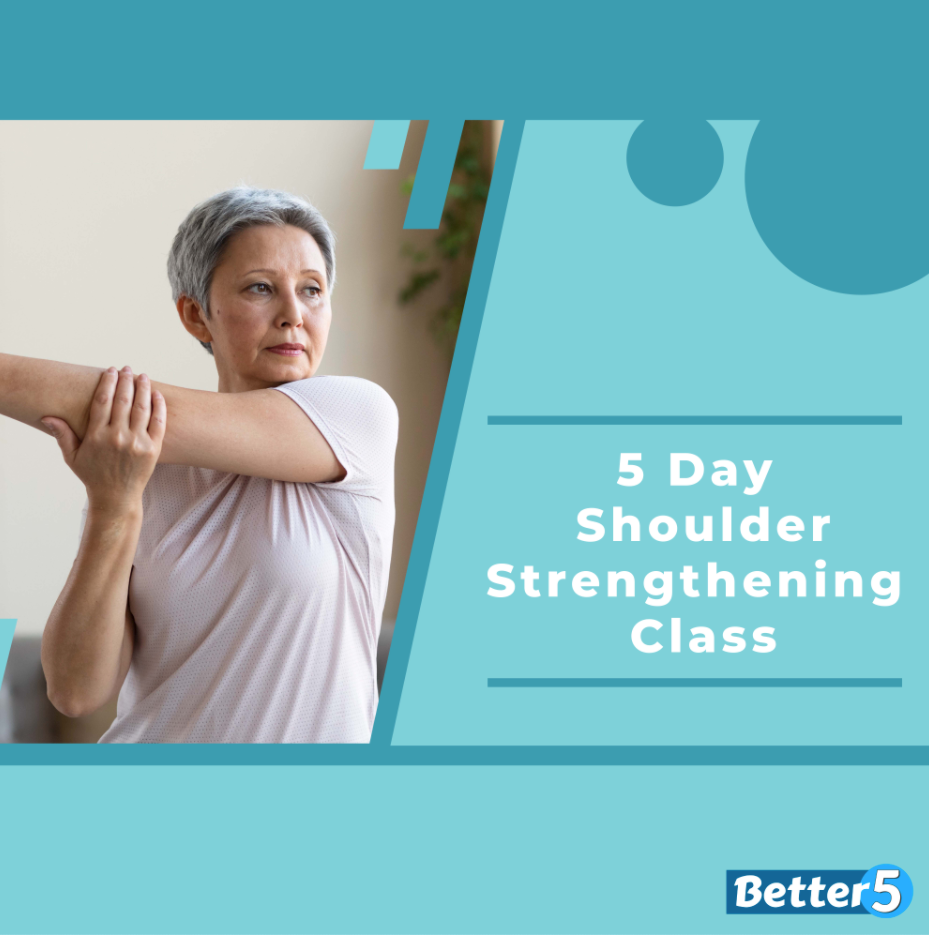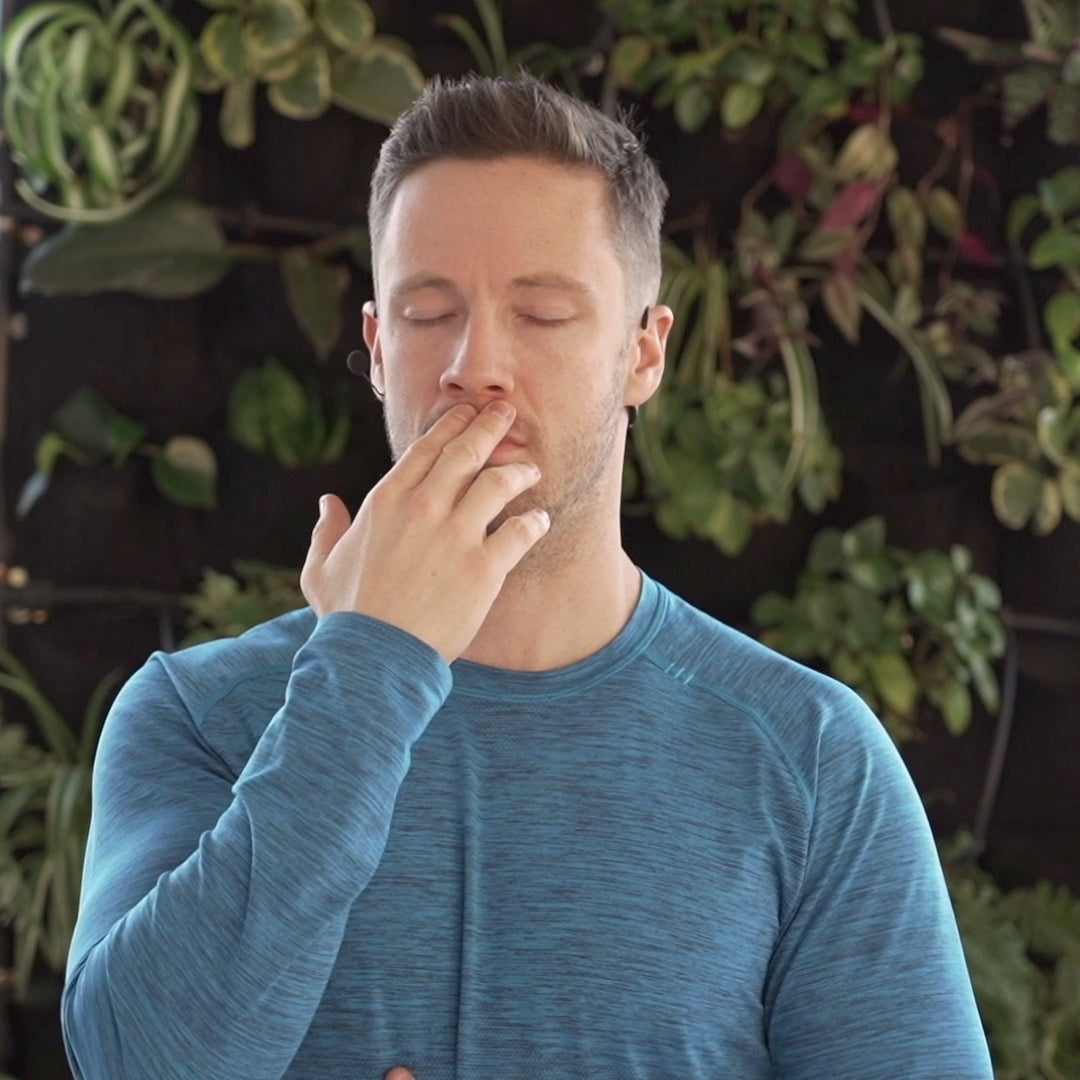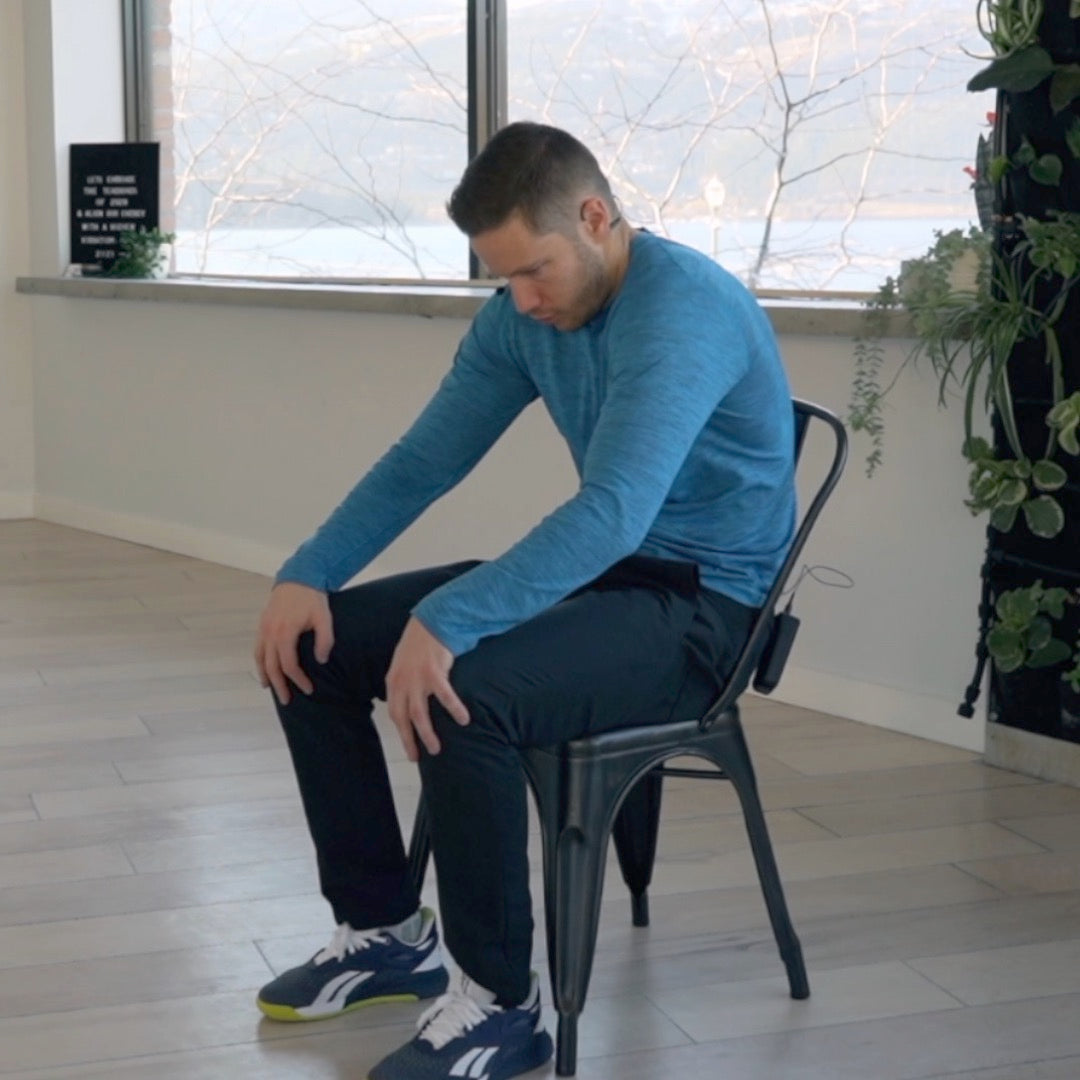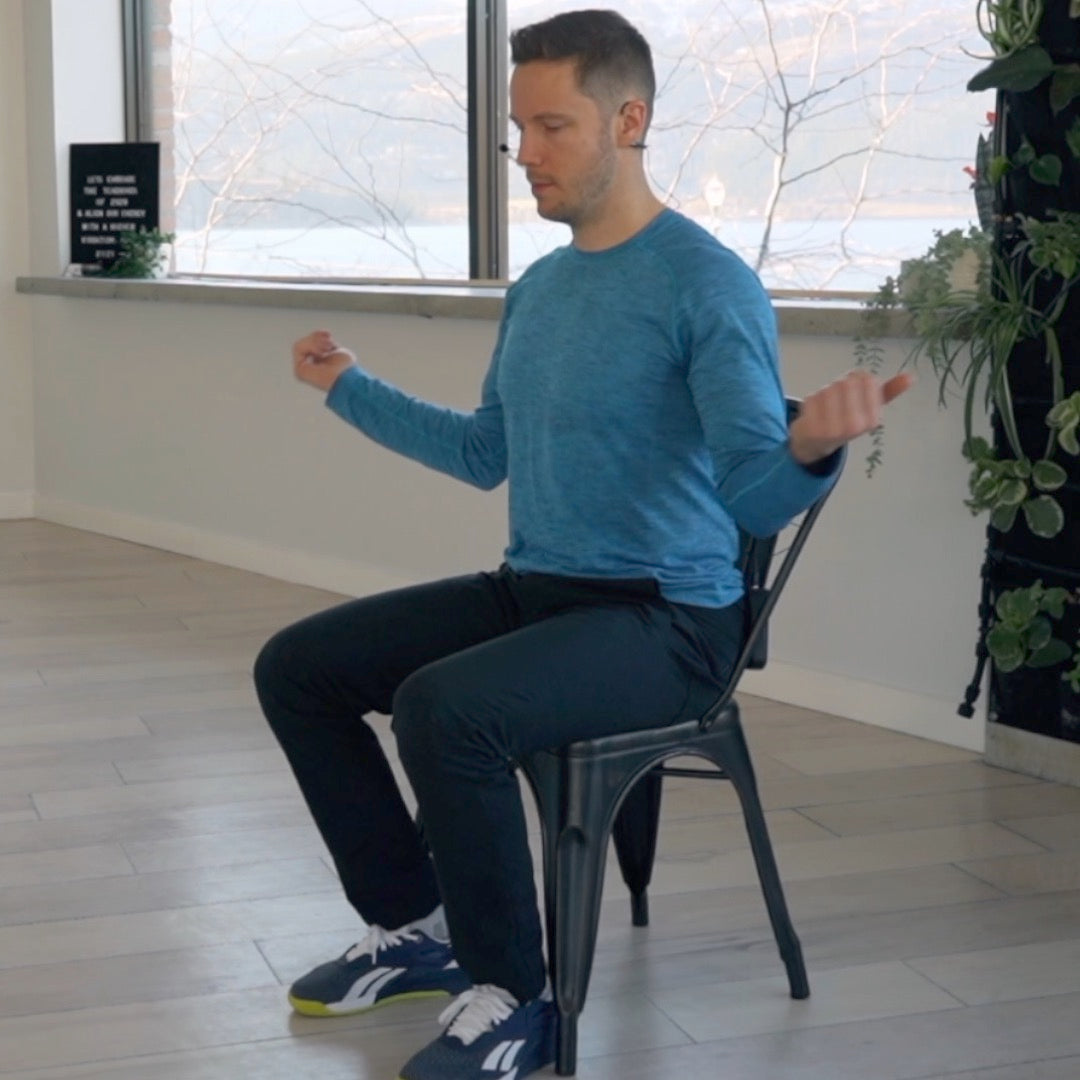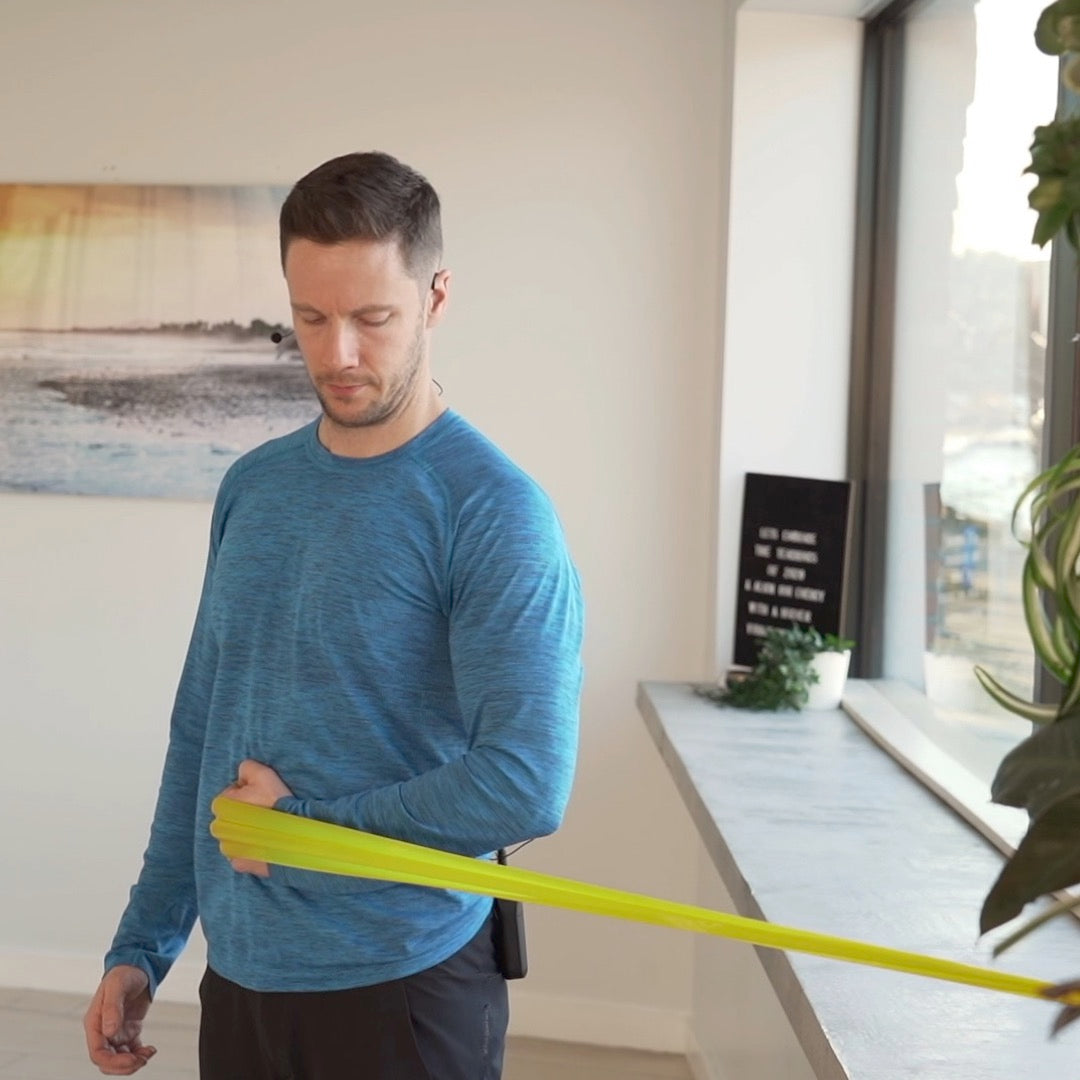 Shoulder strength
I think this will work just fine for me.
Really helped with shoulder pain
I was skeptical that this class would really help with my shoulder pain. I have been repeating this class sequence religiously for several weeks now, and I have to say that my pain is just about gone. It has helped with shoulder mobility as well. Dr. Ben is great.
Thank you for taking the time to let us know, Alberta!
We're thrilled to hear that the 5-Day Shoulder Strengthening Class has helped you with your shoulder pain!
Best,
Better5 Support
Excellent!
After rotator cuff surgery last year, I started having pain in the opposite shoulder, though thankfully not a tear. This course very quickly got that pain under control and I will use it often. I wish he counted out loud on reps though. You have to watch the screen all the time to make sure you're in sync.
Hi Val,
Thank you for the review. We're glad to hear that the class was helpful in relieving your pain and improving your overall shoulder strength. We hope that you continue to use the class to improve your strength and mobility.
Kindly,
Better5 Support ️
Wonderful
This exercise programme has helped me so much withe the pain in my shoulders and neck. Easy. Highly recommend
Hi Janet,
Thank you for taking the time to let us know how much you have benefitted from the course!
Kindly,
Des
Better5 Support
5 Day Shoulder Strenghthening Digital Class
Great Program! The exercises aren't that difficult but they really work! The teacher is very explicit before doing the exercises so they are easy to understand. He explains why we should be doing them! Very Satisfied with Better 5!
Hi Susanne,
Thank you for such a fantastic review! We greatly appreciate it and are pleased to hear that you find the classes easy to follow. Thanks again :)