Regular price
$47.00 USD
Sale price
$17.00 USD
Unit price
per
Sale
Sold out
Get Better Balance—Automatically
The key to better balance is actually your brain—and here's how to train it to stop stumbles & falls
7 Days Of Classes

15-20 Minutes/Session

ZERO floorwork

Rated: Gentle/Easy

Equipment: Chair, Flat Resistance Band & Massage Ball (Or Tennis Ball)
Instructor: Dr. Ben Stevens 
Yes! You CAN train your body to balance better.
Balance is what comes from our brain perceiving where we are in space. And that depends on the feedback our body gives to our brain. So when parts of our body aren't functioning as well as they should, it sends faulty information to our brain—and that causes balance problems. 
In this class, you will be doing a mixture of strengthening & training to get your body providing the right input to your brain. We do this by focussing on the 5 key elements of balance:
1. Eyes - Training your eyes to work better with depth perception & movement
2. Inner Ear - Responsible for vertigo, dizziness & motion sickness. Stimulating your inner ear helps train your brain to adapt
3. Neck - Provides feedback from the spine to the brain. If it's stiff & immobile the neck will alter the information the brain receives
4. Feet - Training & strengthening your feet to better provide information to your brain about where your body is in relation to the ground
5. Core - Strengthening your core to stabilize & resist unwanted movements like stumbling
When all 5 parts of your body are working properly your body will perceive its environment better—which results in making balance automatic (so you don't even have to think about it as you go about your day-to-day life)
Watch the class preview below:
Who is this course for?

Anyone with balance issues

Older adults worried about taking a fall

Beginner's looking for an easy-to-do entry-level class

Anyone who wants to be confident on their feet

Those who prefer chair exercise for safety & support
What are the benefits?
Improved balance
Confidence when walking
Improved function
Stronger core, legs & feet
Better depth perception
Reduced risk of falling or stumbling
Sturdier feet
With this class, you'll get:
7 days of step-by-step classes

15-20 minutes per session

ZERO floorwork—absolutely no getting down on the ground

Drills, movements & exercises proven to improve balance

A better understanding of what balance is & how you can continue to improve it over time

A hard copy DVD mailed directly to your door

Closed captioning

100% money-back guarantee
FAQ:
Do I need to get down on the floor and back up? 

No. Most exercises are done from a chair with a few standing exercises where you will be holding onto the chair for support.

What equipment is needed? All you need is a chair, a flat resistance band & a massage ball (a lacrosse ball or tennis ball will work)
How physically demanding is this class?

 

Most of the exercises are simple and use only your own body weight. These are easy to do and require little fitness in advance.
Share
How to use

If you are purchasing a digital class, you will be prompted to login after purchase. You can use the class immediately.

If you are purchasing a DVD, we will ship the DVD out to you within 48 hours of purchase!
100% Money Back Guarantee

Money back guarantee for 90 days. If for whatever reason you are not pleased with a class, we will refund you. If you want to try out another class, we can swap out any class for another! 
View full details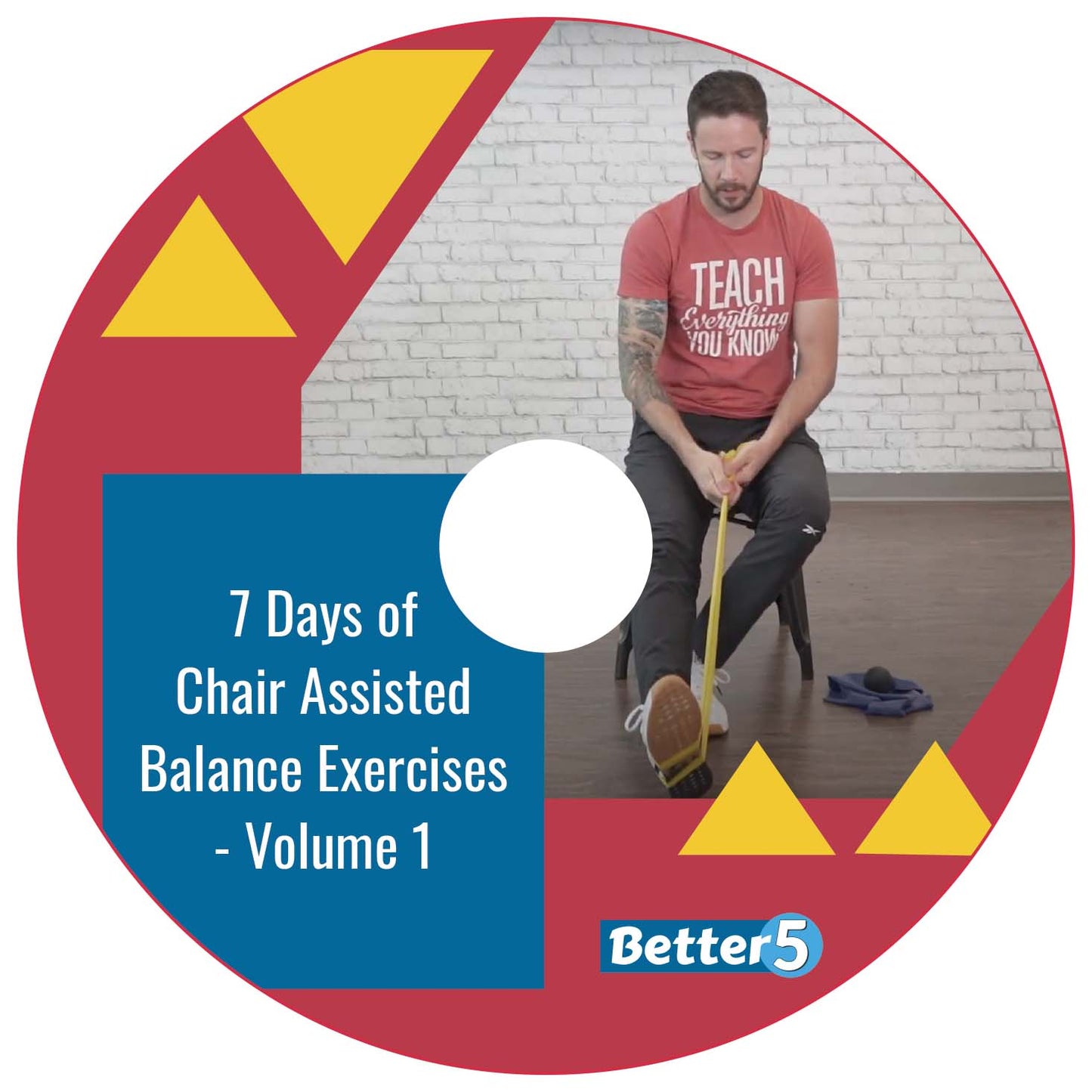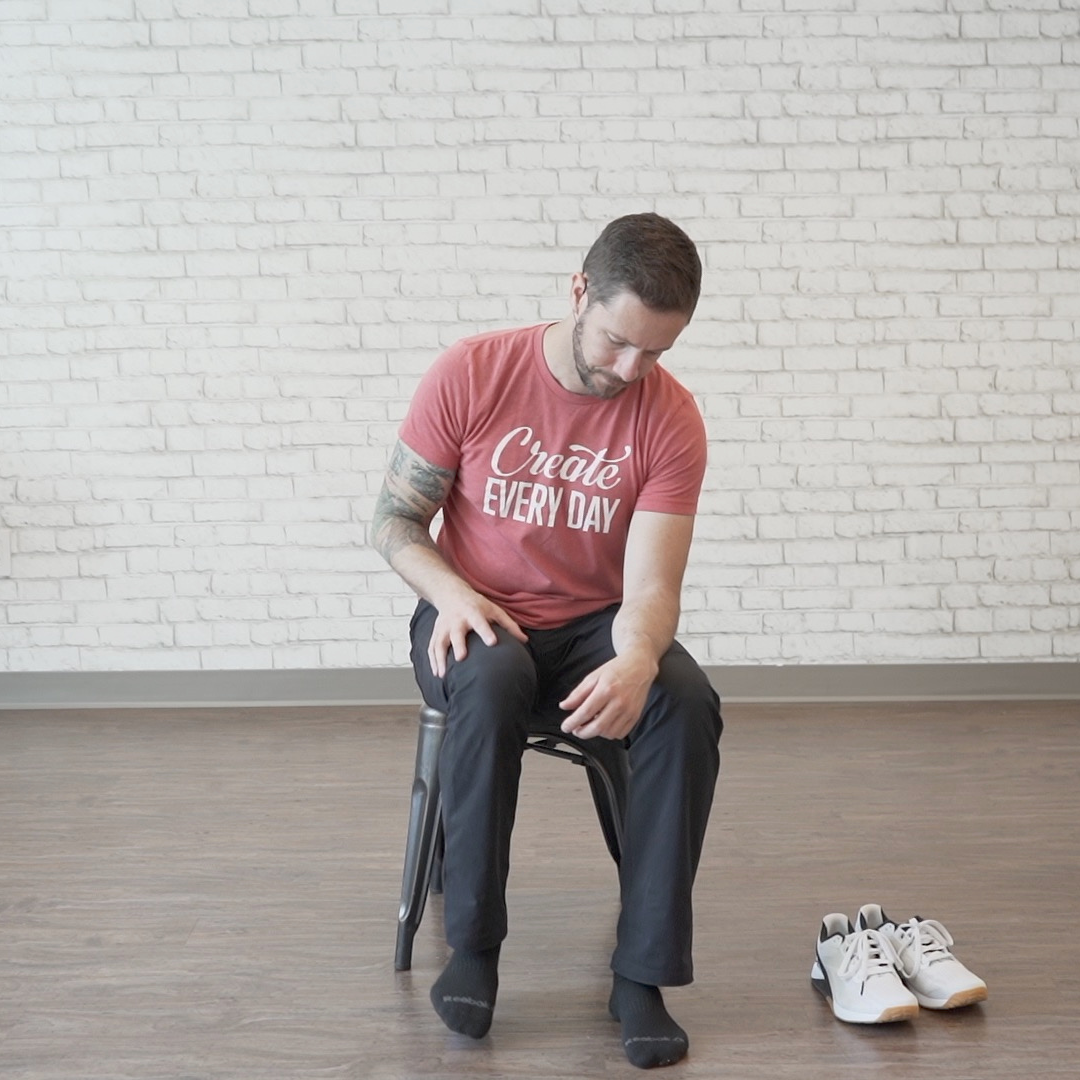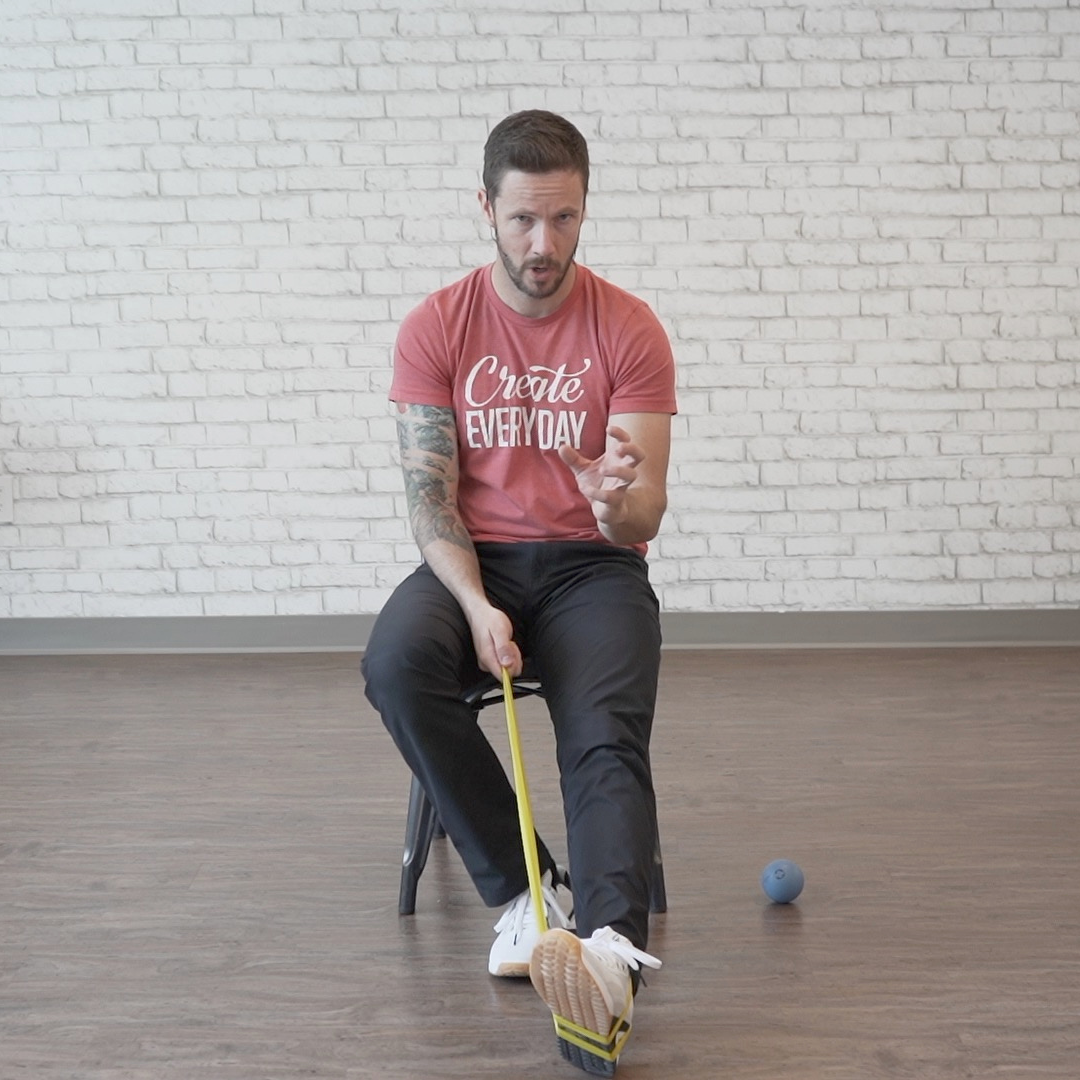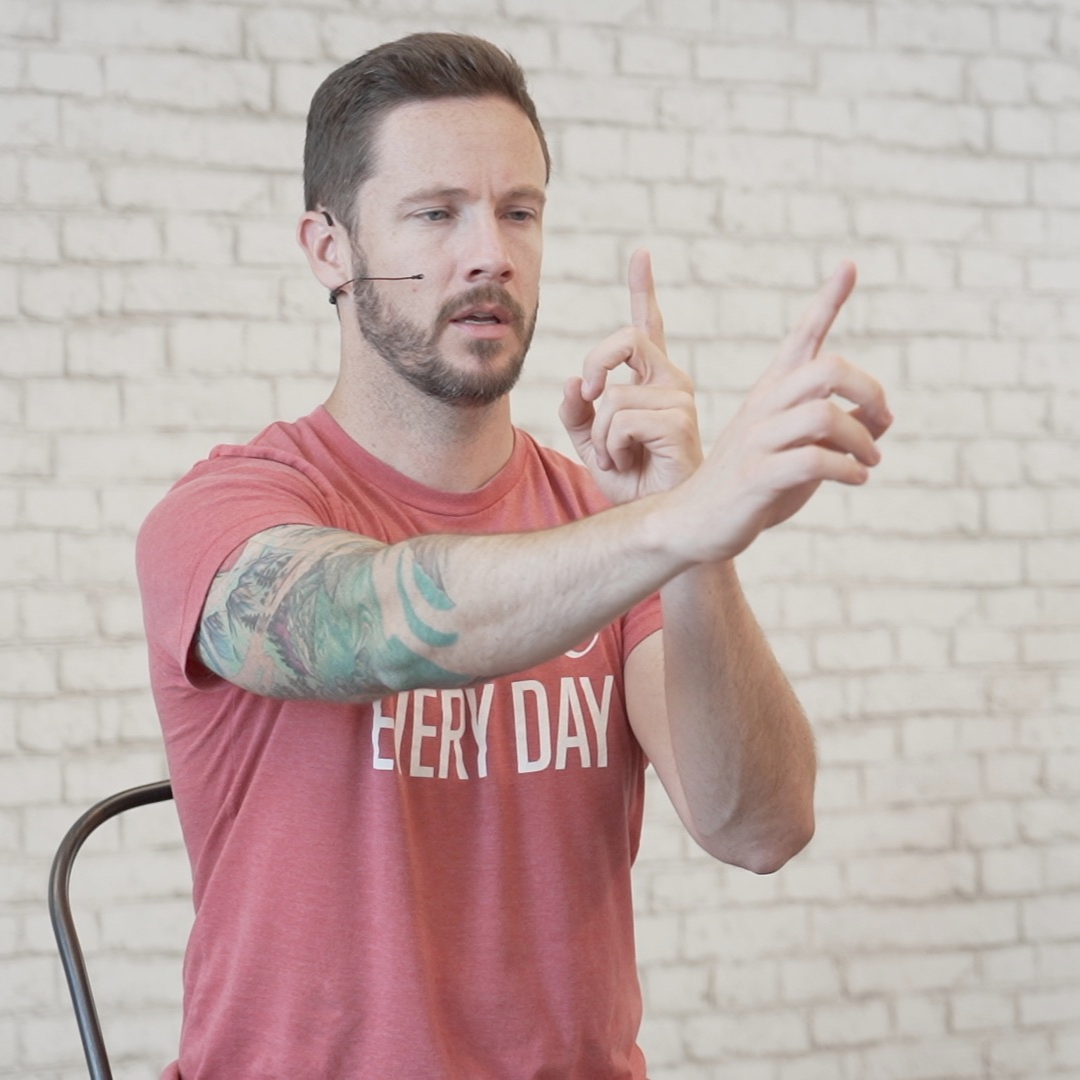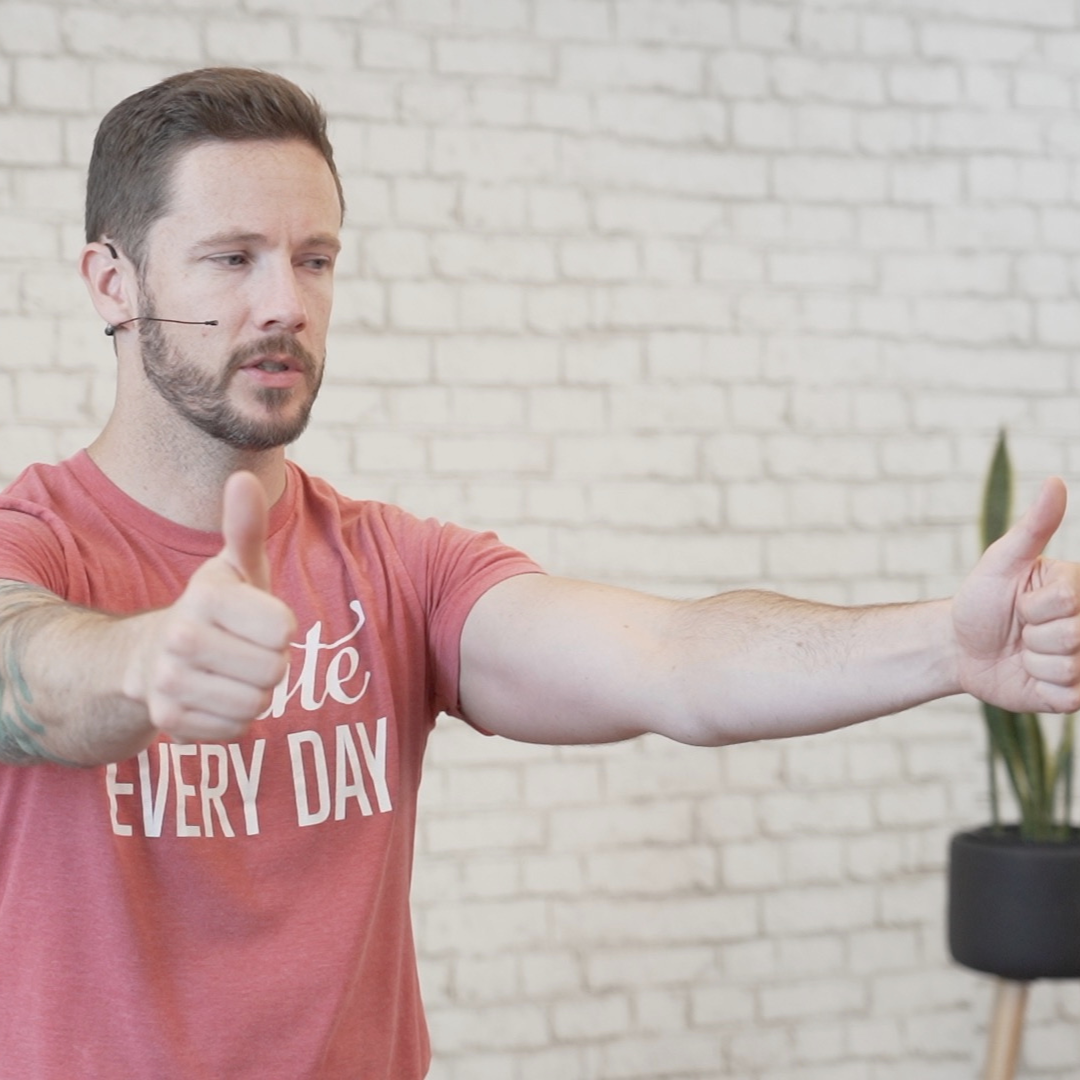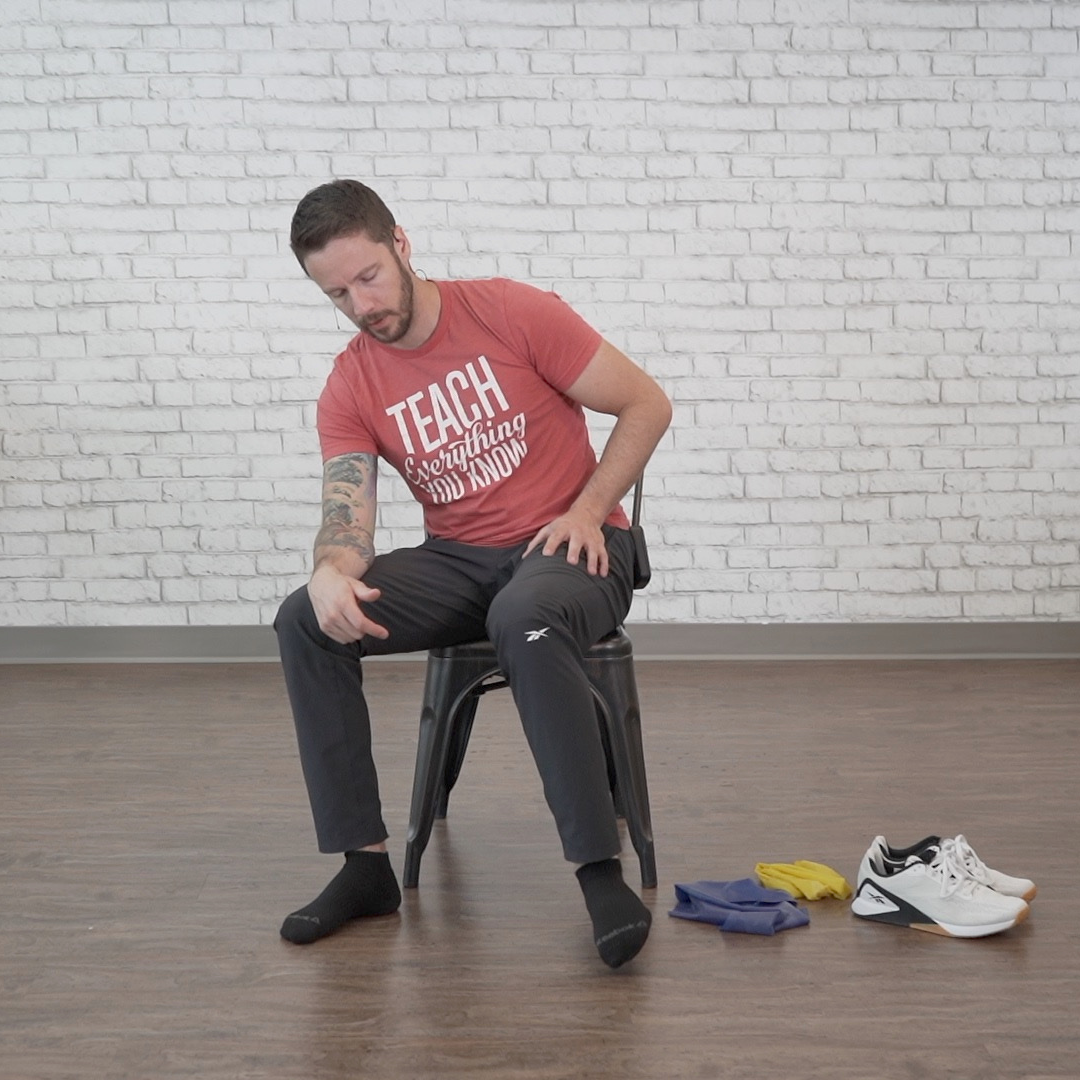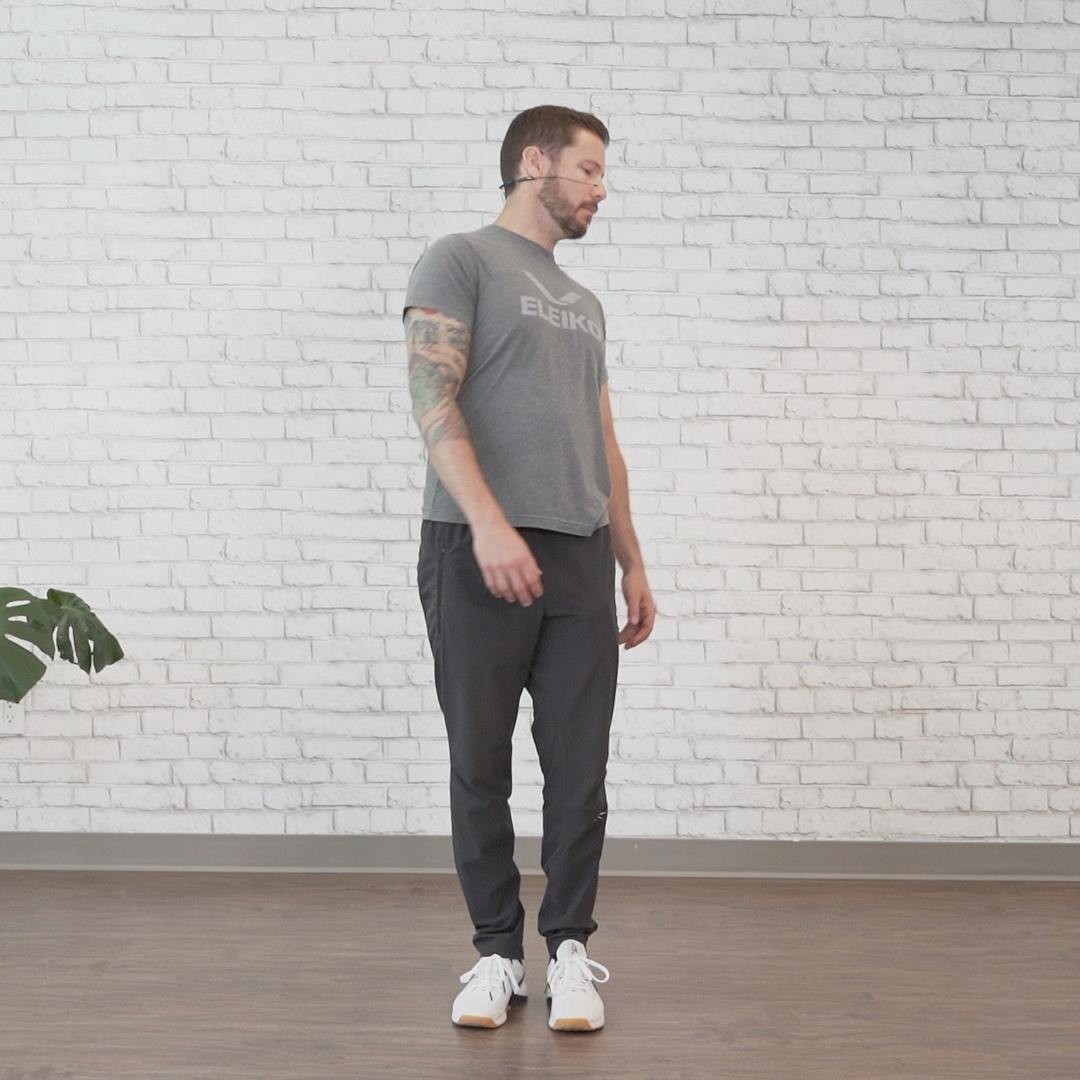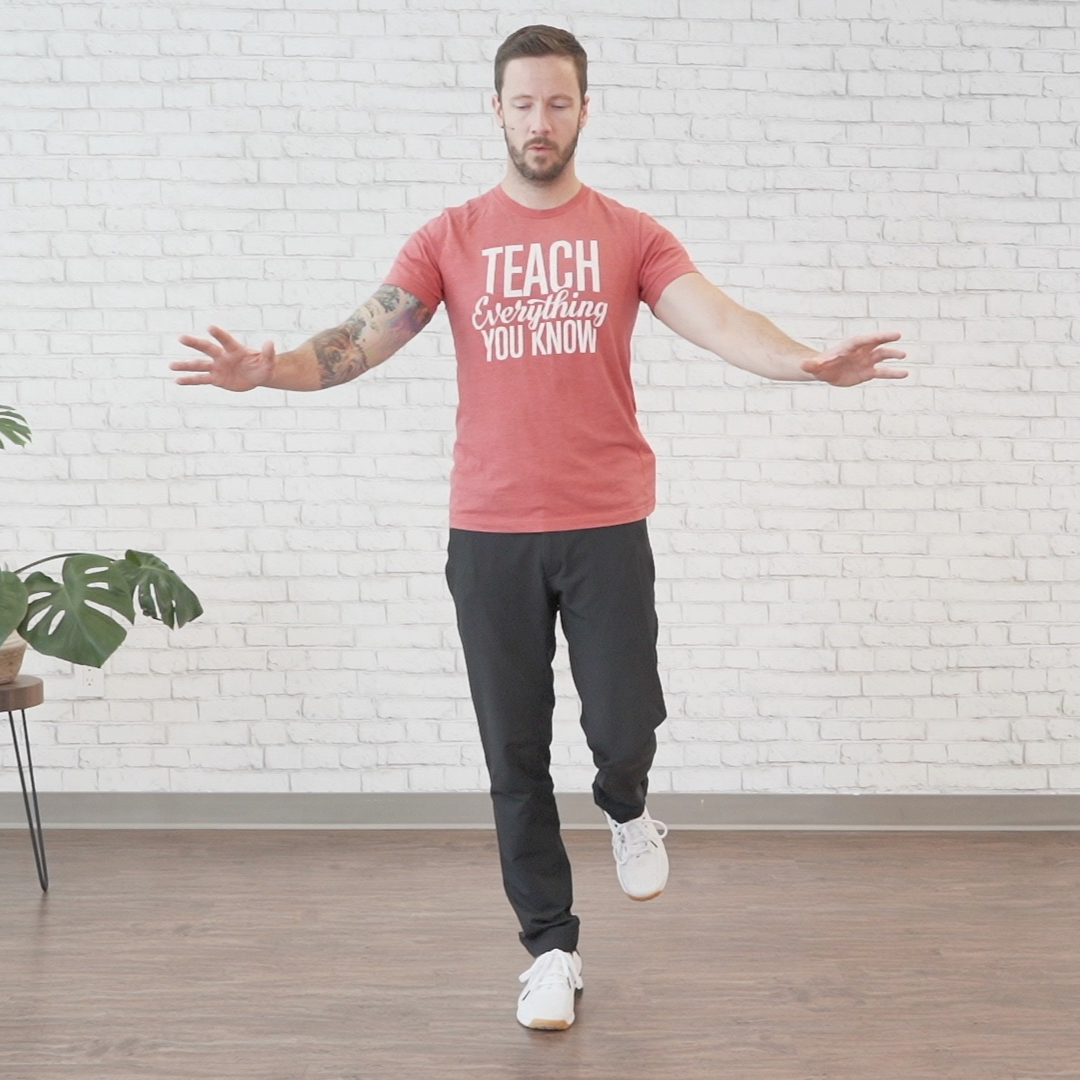 Let's go!
Gentle, easy to follow instructions, develop necessary strengths and balance resulting in more confident walking.
Thank you for your kind words! We're happy to know that our DVD is helping you out!
7 Days of Chair Assisted Balance Exercises - Volume 1 DVD