Regular price
$47.00 USD
Sale price
$17.00 USD
Unit price
per
Sale
Sold out
Melt Your Stiffness Away With A Gentle Stretching Routine That You'll Actually Enjoy Doing Every Day

Improve your mobility, range of motion & flexibility—without getting down on the ground
7 Days Of Classes

15-25 Minutes/Session

No floorwork

Rated: Very Gentle/Easy

Equipment: Chair & Yoga Mat (Optional: Yoga Blocks)
Instructor: Shalanne Wilkison
Think of that first stretch of the day and how good it feels raising your arms up, stretching your muscles and feeling that release as you relax back down. Now, imagine that feeling throughout your entire body. That's what this class does for you.
To make the most of your day, it's best to do this gentle class first thing. It'll make that morning stiffness melt away so you can move and reach and do all your daily activities with ease. As you progress through the class, you'll open up your joints and muscles more and more, continually increasing your flexibility, range of motion & mobility.
All stretches are done either sitting in a chair, standing or holding onto it for support.
Watch the class preview below:
Who is this course for?
People with stiff joints or muscles

Anyone looking for a gentle full-body experience

Anyone wanting to be more comfortable

Those who don't want to get down on the ground

Those who need a bit more support with a chair

What are the benefits?
Unlocks stiffness from your head to your toes

Increases mobility in your joints by opening all of your major muscles and joint systems

Increases range of motion & flexibility

Gets your limbs & joints moving smoothly

Adds strength to your body
With this class, you'll get:
7 days of classes

15-25 minute sessions

ZERO floorwork

Closed captioning

Gentle & safe

Instant access
Own all classes for life (NO subscription)
100% money-back guarantee
FAQ:
Do I need to get down on the floor and back up?

 No. All stretches are done either sitting in a chair, standing, or holding onto a chair for support.

What equipment is needed?

You'll only need a chair and a mat. Yoga blocks are helpful, but not necessary.

How physically demanding is this class?

 This is an easy class that anyone can do.
Get Instant Access After Purchase
Want this class on DVD?
Get the DVD version now (Click Or Tap Here)
Share
How to use

If you are purchasing a digital class, you will be prompted to login after purchase. You can use the class immediately.

If you are purchasing a DVD, we will ship the DVD out to you within 48 hours of purchase!
100% Money Back Guarantee

Money back guarantee for 90 days. If for whatever reason you are not pleased with a class, we will refund you. If you want to try out another class, we can swap out any class for another! 
View full details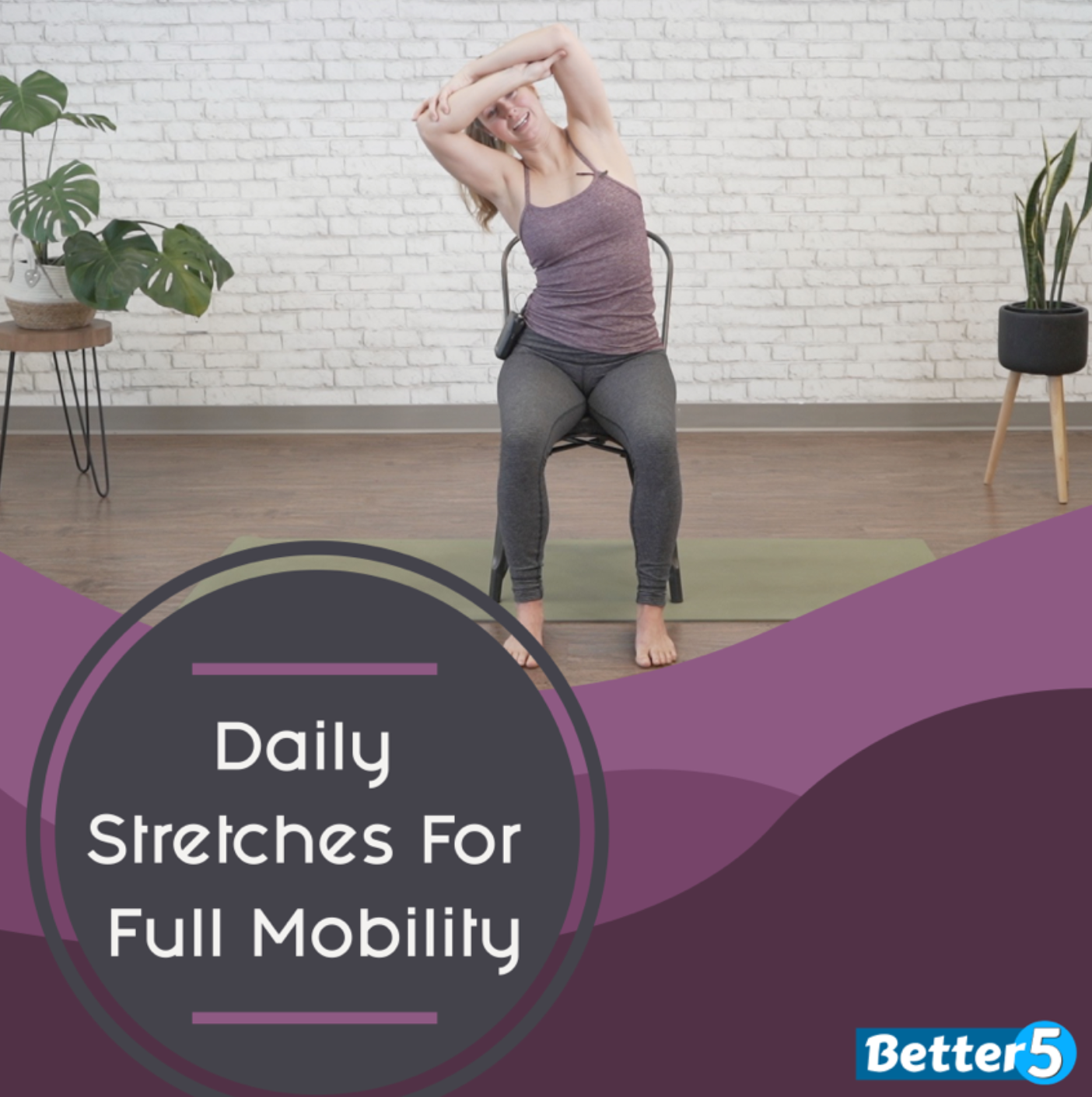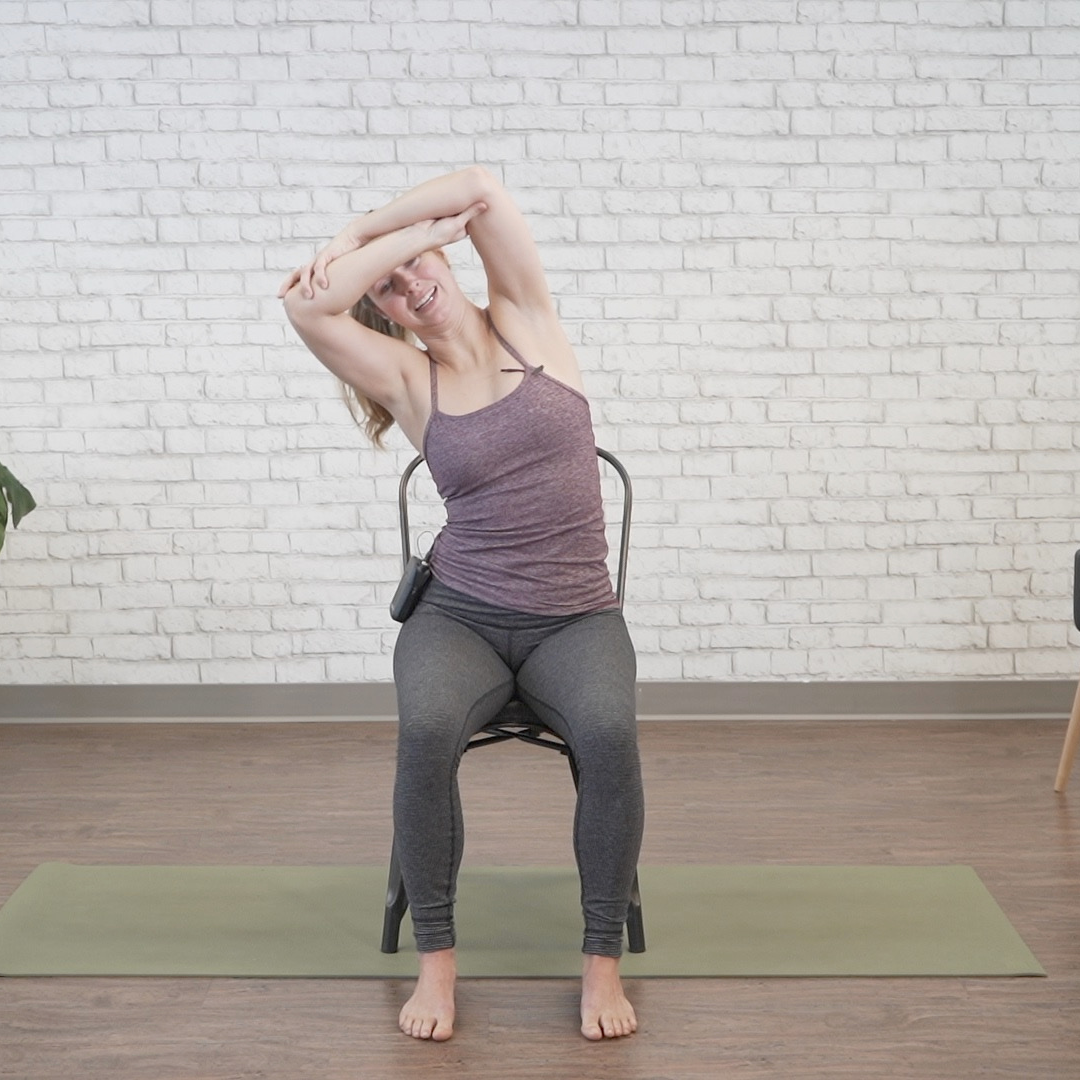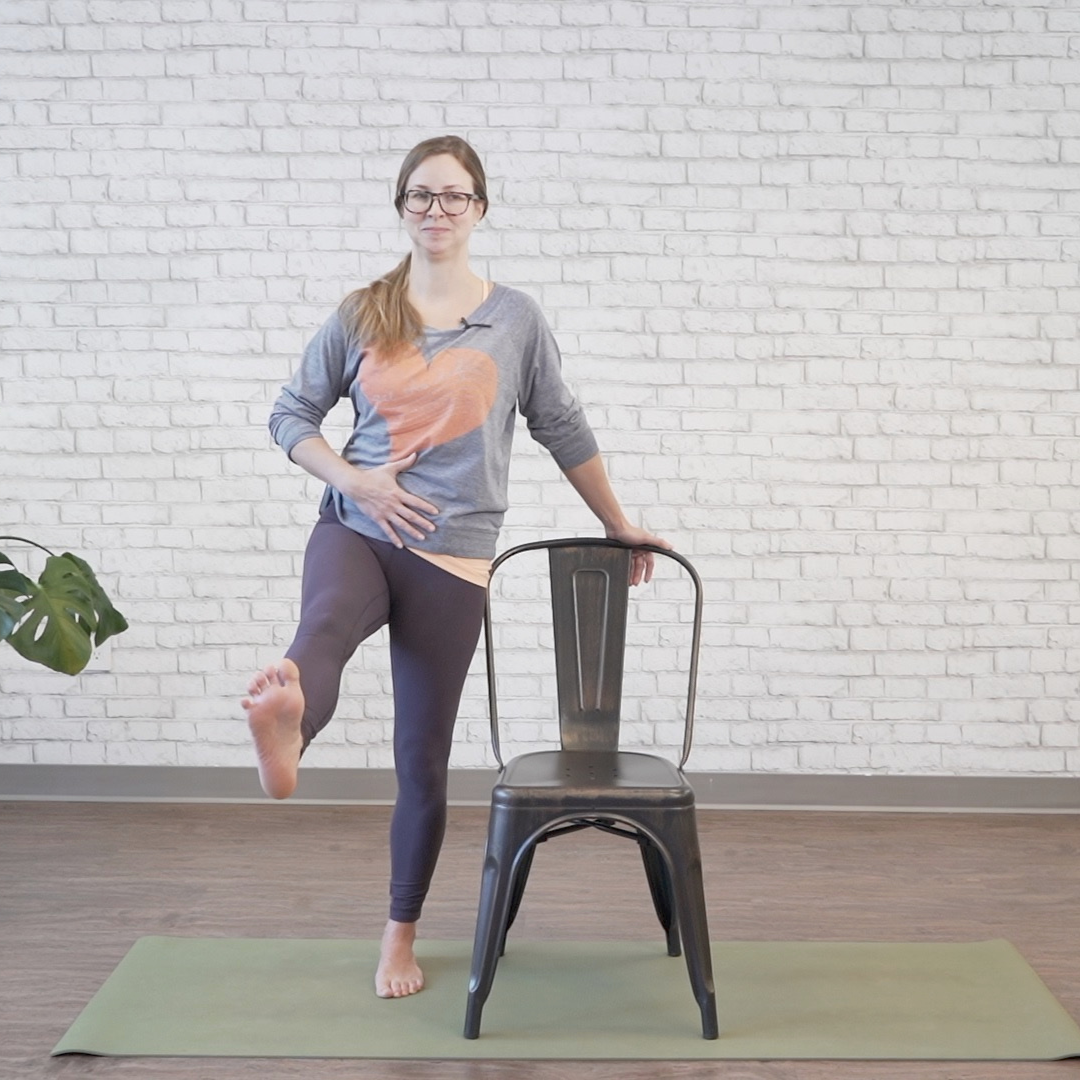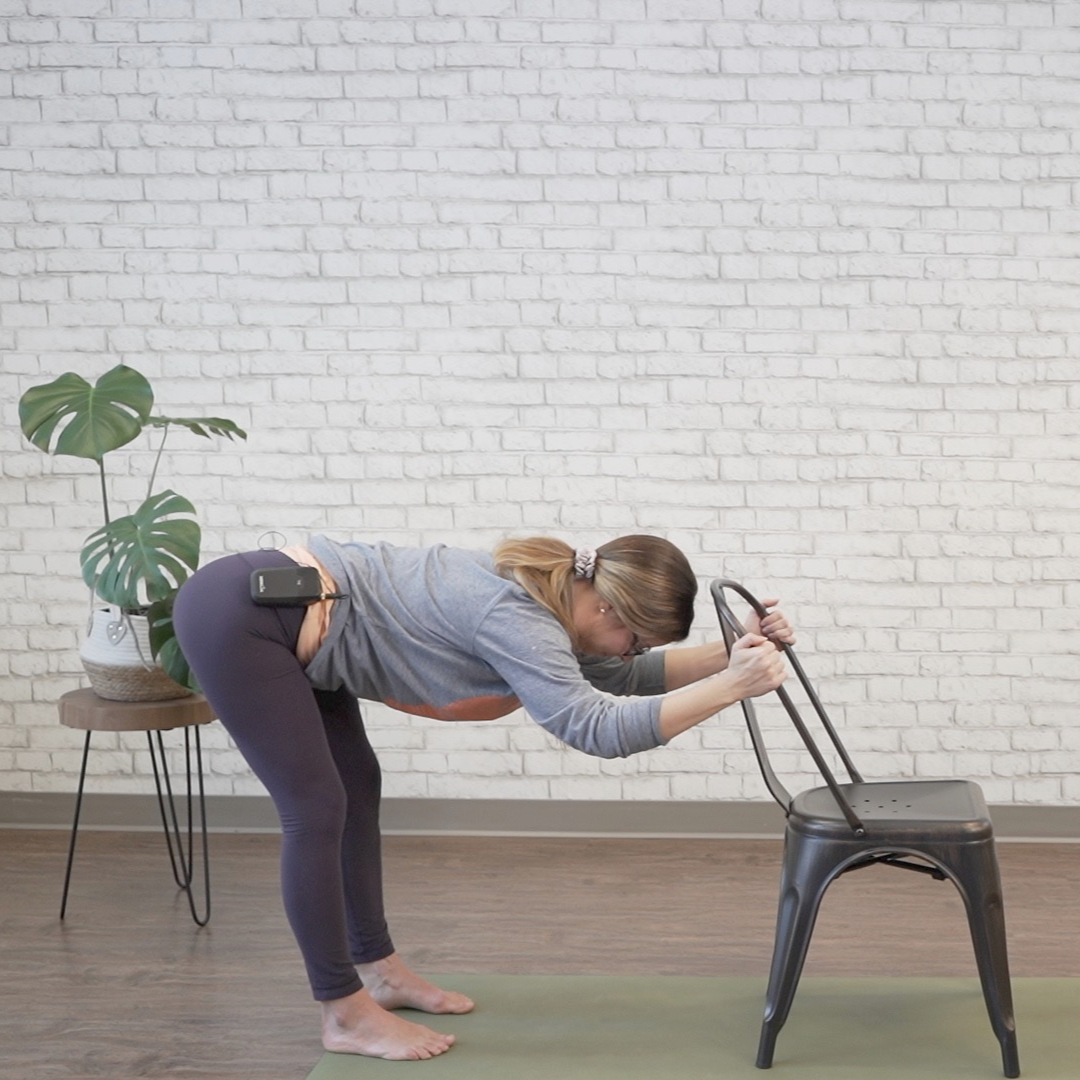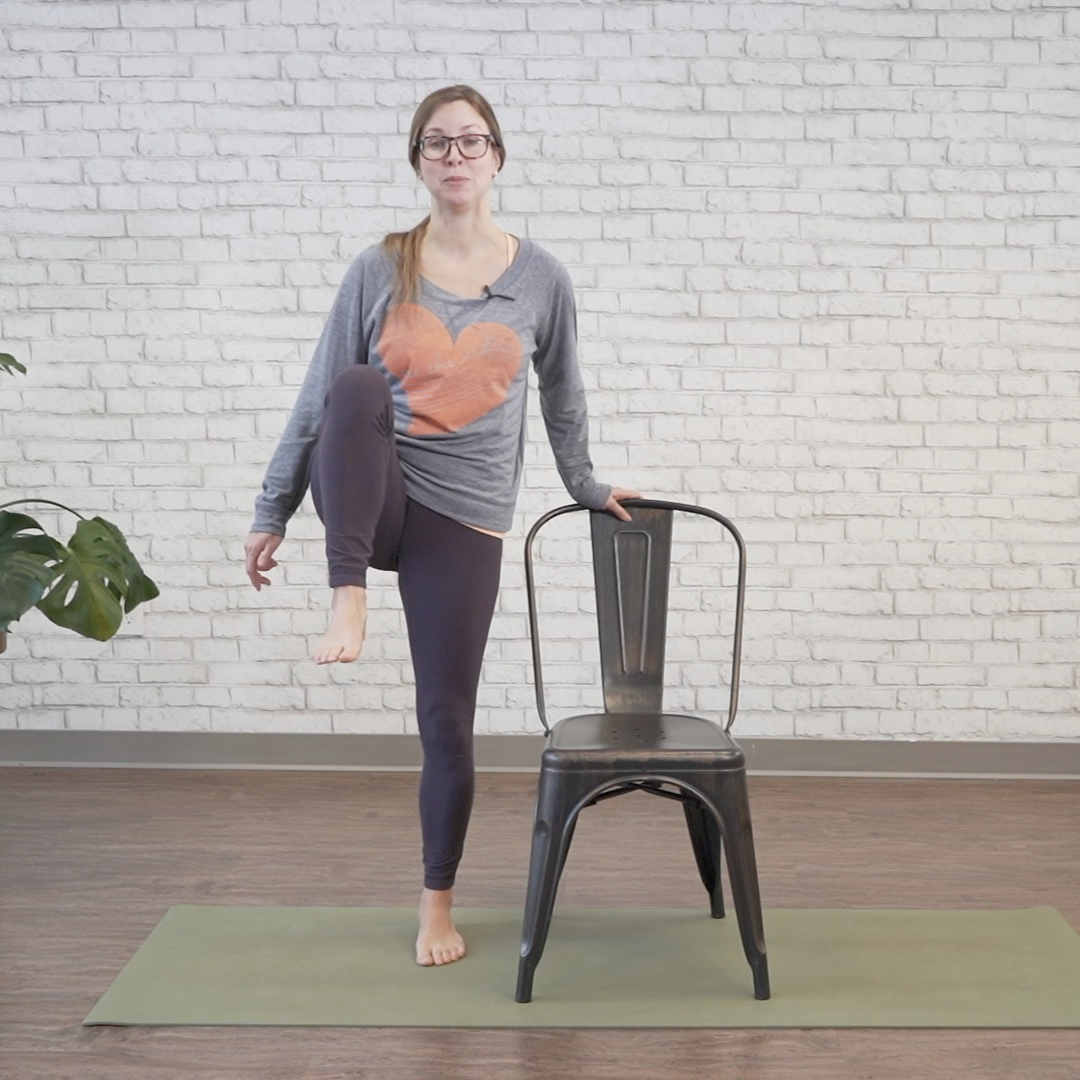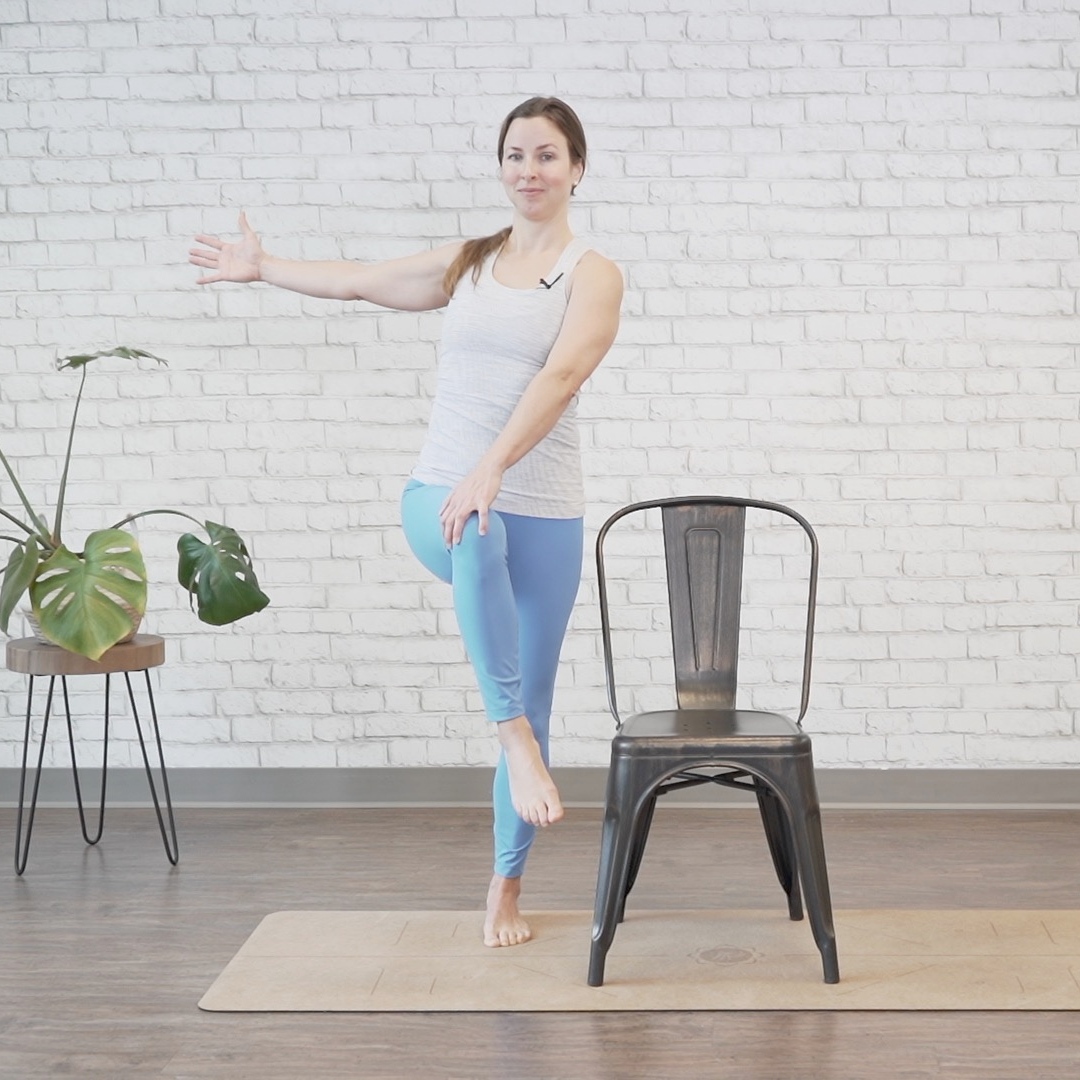 Daily Stretches
It's a gentle start to the day with more comfortable mobility.
Thanks for taking the time to review, Patricia!
I'm glad you found the stretches helpful.
Best,
Des
Better5 Support
Daily Stretches for Mobility
Great stretches for movement and muscle action daily - A big help when getting older and less active, even when the weather is cold and raining!
Hi Lisa,
We appreciate you letting us know how this class is helping you to remain active during the colder season. :)
Kindly,
Better5 Support
Yes I like the breathing techniques which help me enormously.
Hi Judith,
Thanks for taking the time to let us know, Judith! We are so happy to hear this!
Kindly,
Des
Better5 Team Support
Excellent
This really helps my Parkinsons.
Hi Karen,
Thank-you, Karen! We are thrilled to hear how you are benefiting from the class!
Best,
Better5 Team Support
Gentle and effective
Although the movements are gentle and simple, I am definitely feeling a difference!