Regular price
$47.00 USD
Sale price
$17.00 USD
Unit price
per
Sale
Sold out
The Feel-Good Way To Get Your Strength, Mobility & Flexibility Back
Slow the effects of aging by keeping your body strong & nimble with these easy exercises 
10 Days Of Classes

30 Minutes/Session

Floorwork Optional

Rated: Easy/Gentle

Equipment: Chair & Yoga Mat (Optional: Light Weights or Resistance Band)
Instructor: Melanie Morrisette
Aging doesn't mean we have to lose our strength, mobility and flexibility. By keeping our bodies moving, we can slow the effects of aging. And no, you don't need to spend hours in the gym or push your limits just to get fitter.
Consistent, but easy activity builds stamina, endurance and increases fitness better than intense 'Bootcamps" that can be hard on your body and increase the risk of injury.
That's why our "Fit & Fabulous Over 55" class has been specifically designed for older bodies. It's the safer, more effective way to get your body functioning like it used to.
Here's a sneak peek—watch Day 1 below:
Who is this course for?
Anyone with limited strength, mobility or endurance

Older adults looking for a gentle way to ease back into exercising

Anyone who has had their mobility decreased in the last few years

Those who suffer from stiff of inflamed joints

Everyone! This is an easy, beginner class anyone of any fitness or ability level can do
What are the benefits?
Improved strength in core, legs, and arms

Better balance

Increased energy and improved mood

Increased overall mobility

Unlocks stiff joints

Releases endorphins 

Builds stamina & endurance

Builds greater function for daily living
With this class, you'll get:
10 days of step-by-step classes

30 minutes per session

Closed captioning

A hard copy DVD mailed directly to your door

100% money-back guarantee
FAQ:
Do I need to get down on the floor and back up?

 

Nearly all of the exercises are done standing or sitting in a chair. Some movements include getting on the floor, but can easily be skipped and you'll still get a full workout.

What equipment is needed?

 

All you need is a chair & a mat. If you want to increase the intensity you can also use a light weight & an exercise band, but it's not required.

How physically demanding is this class?

 

This is an easy, entry-level class specifically designed for older adults. Some exercises will push you, but modifications are provided so anyone of any fitness level can take it.
Get the digital version here for instant access (Click or Tap here)

Share
How to use

If you are purchasing a digital class, you will be prompted to login after purchase. You can use the class immediately.

If you are purchasing a DVD, we will ship the DVD out to you within 48 hours of purchase!
100% Money Back Guarantee

Money back guarantee for 90 days. If for whatever reason you are not pleased with a class, we will refund you. If you want to try out another class, we can swap out any class for another! 
View full details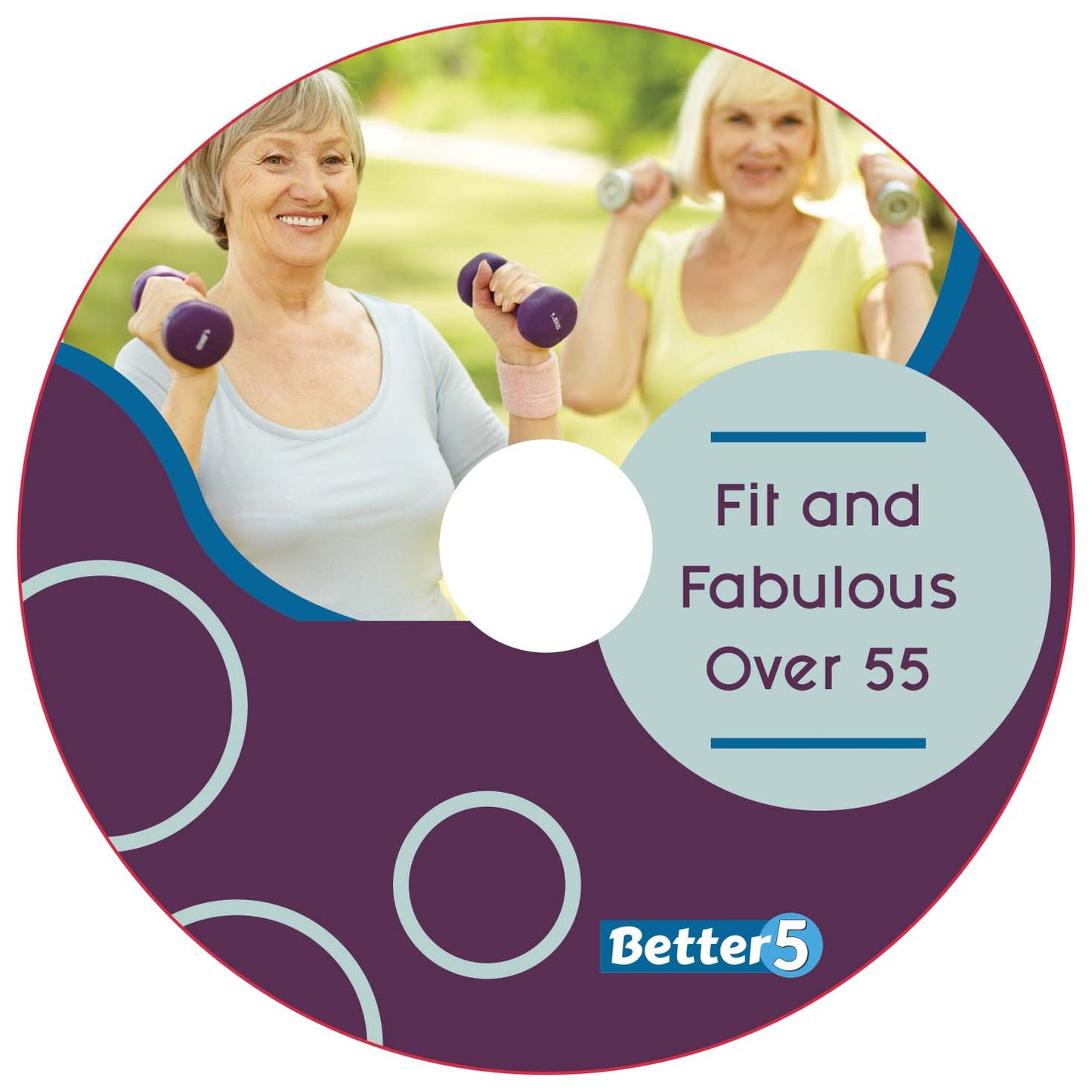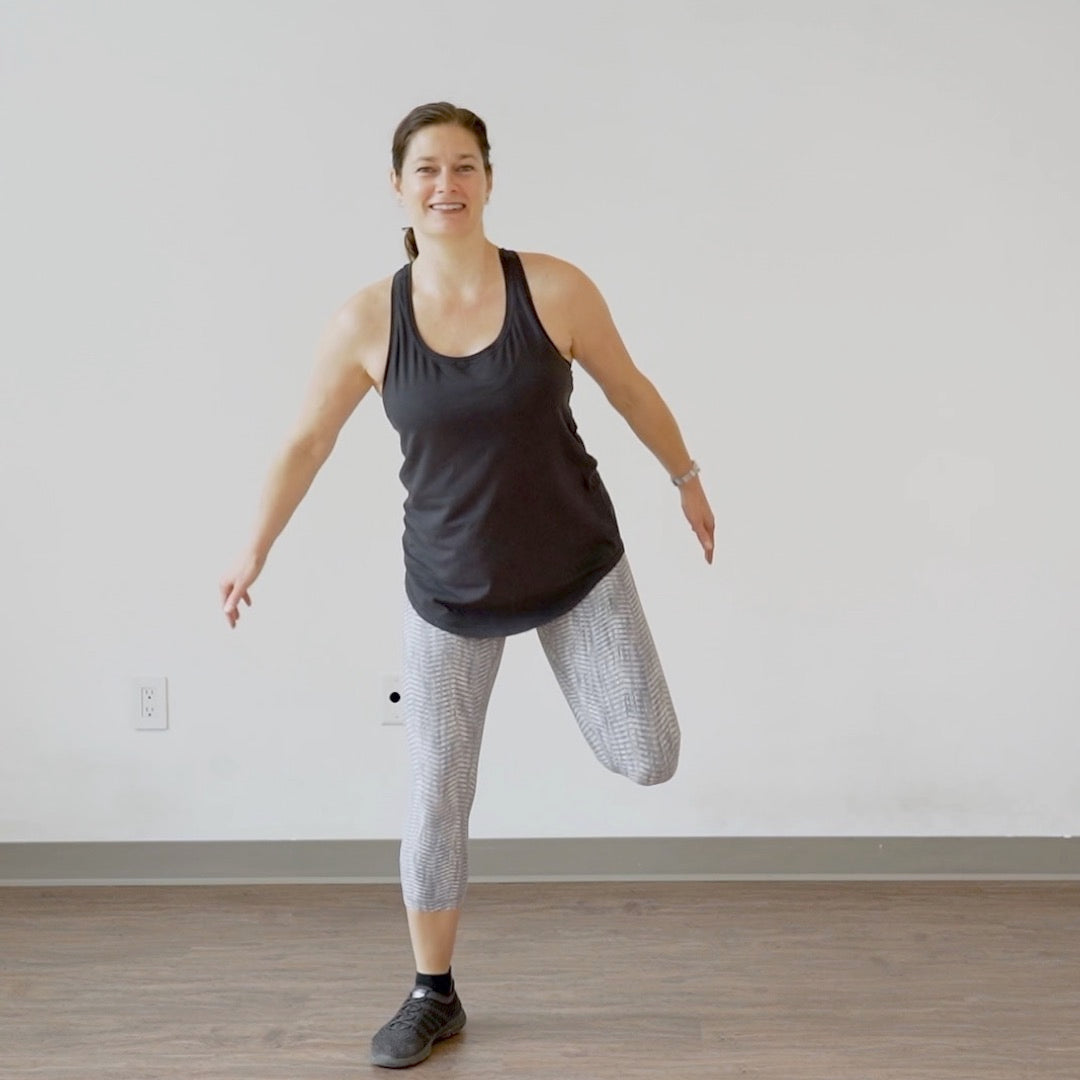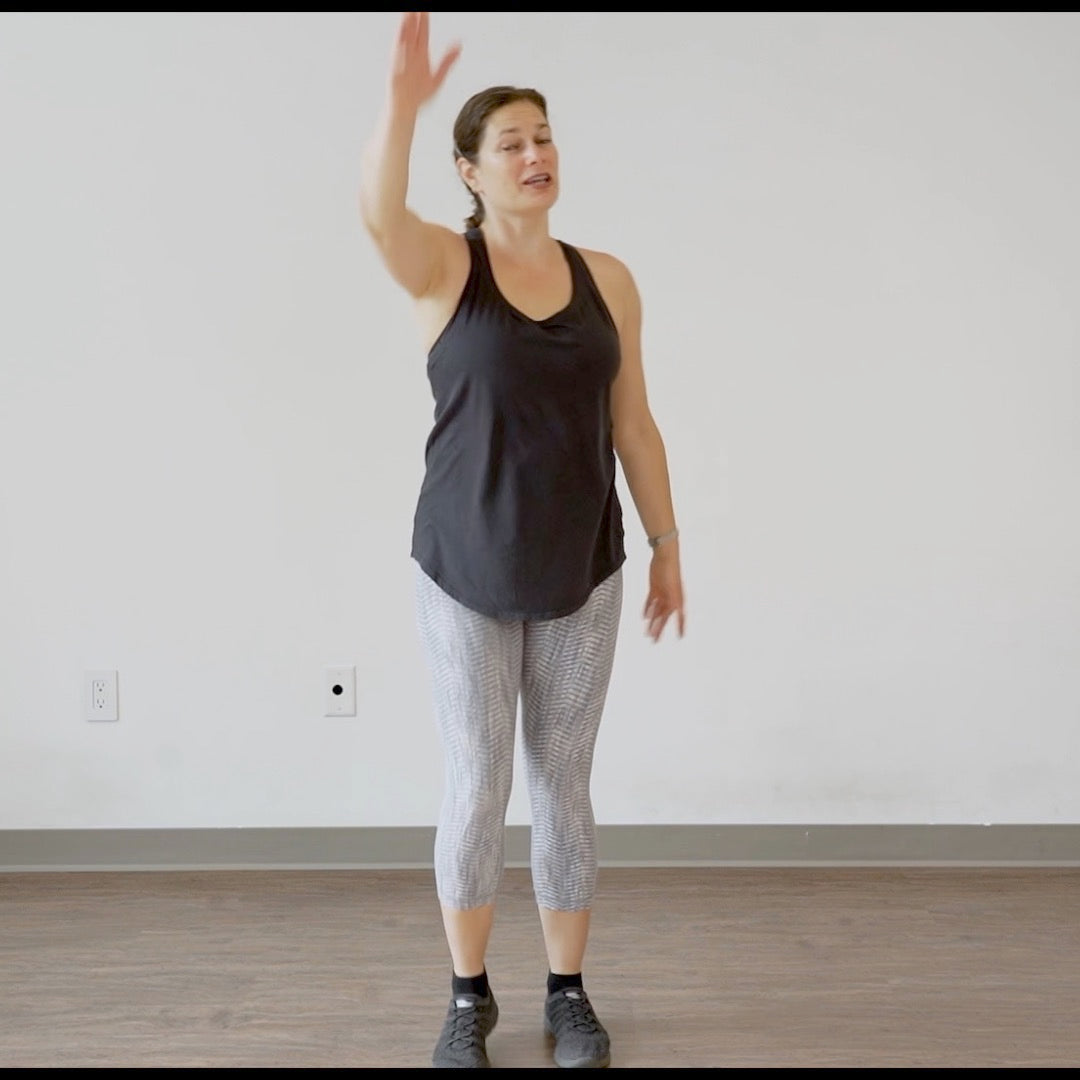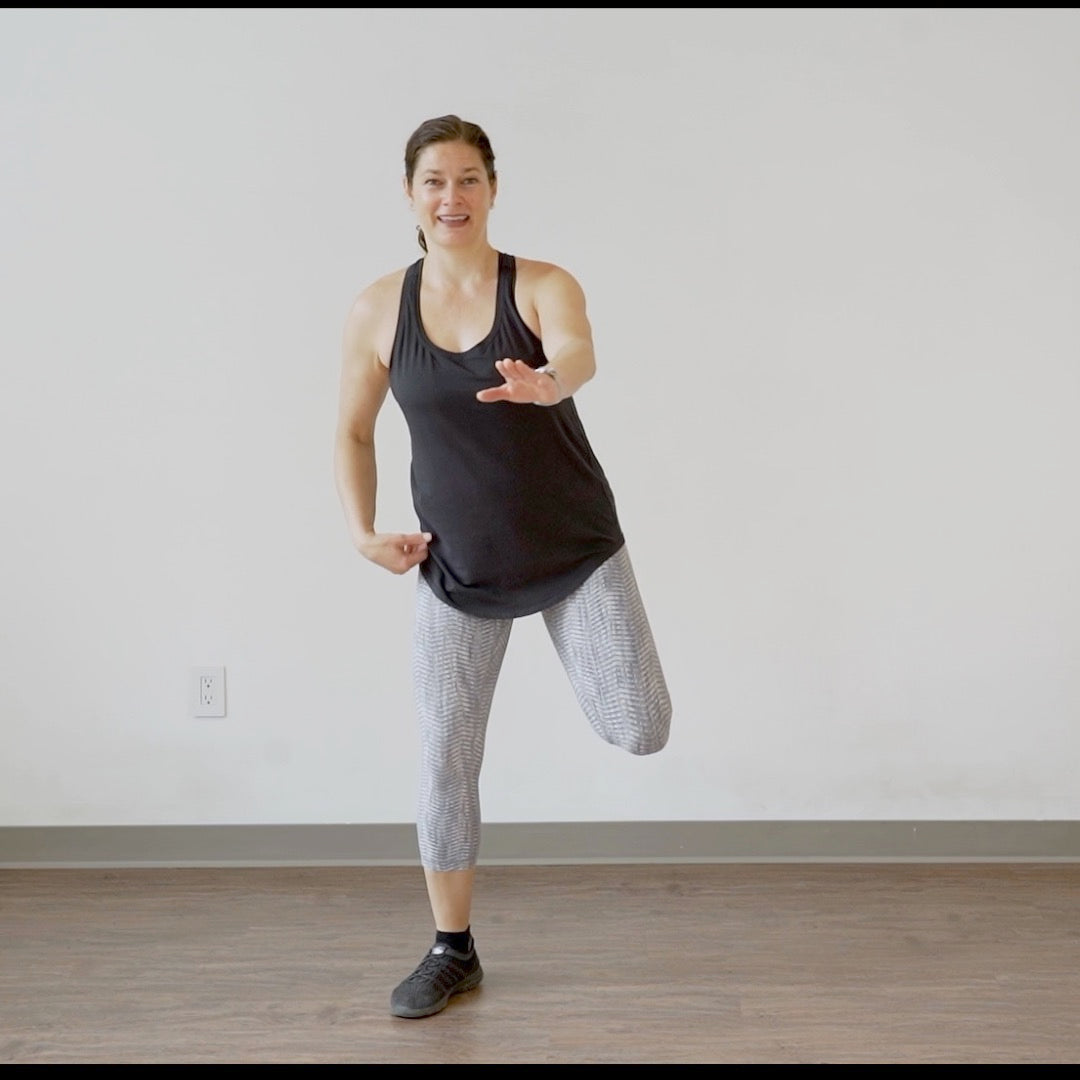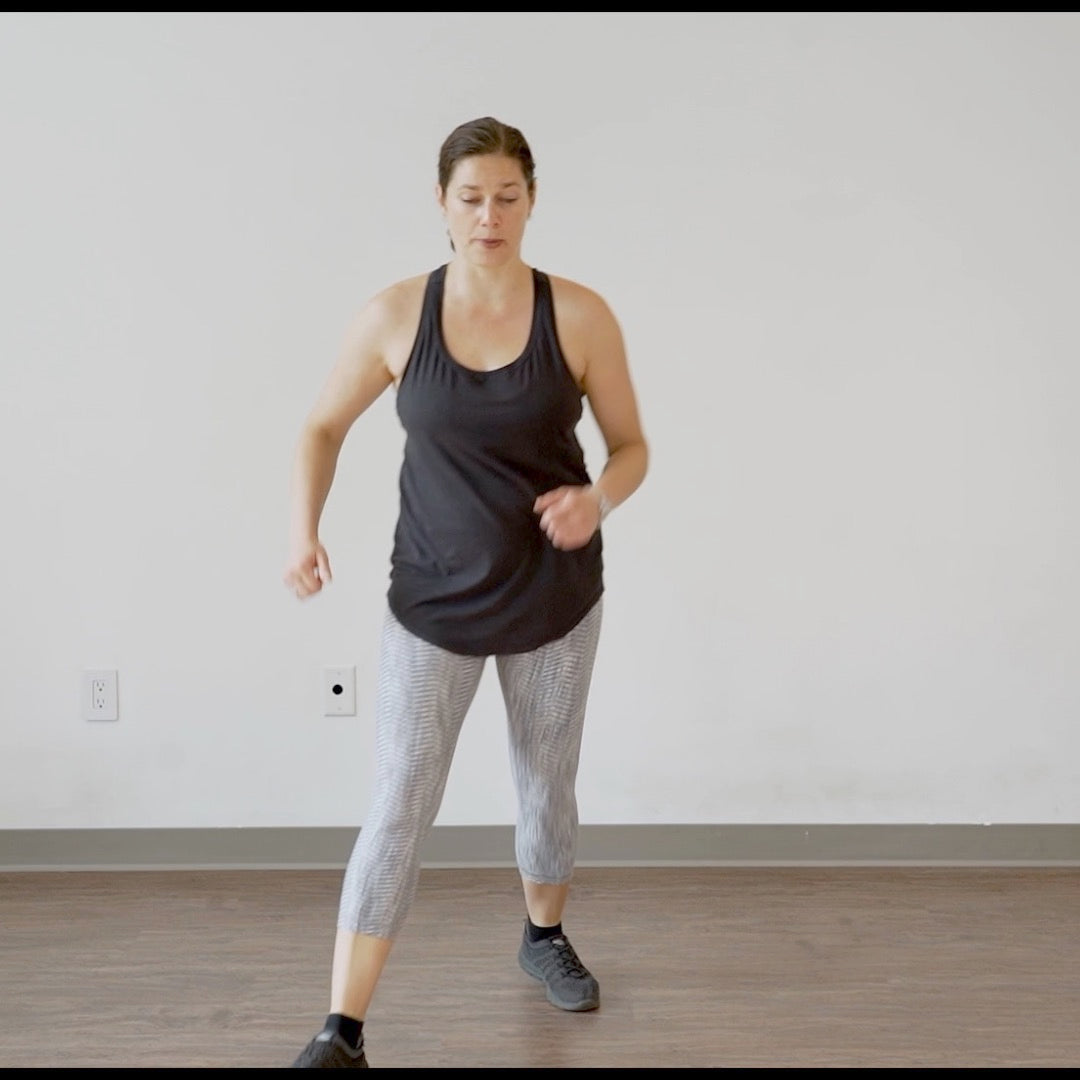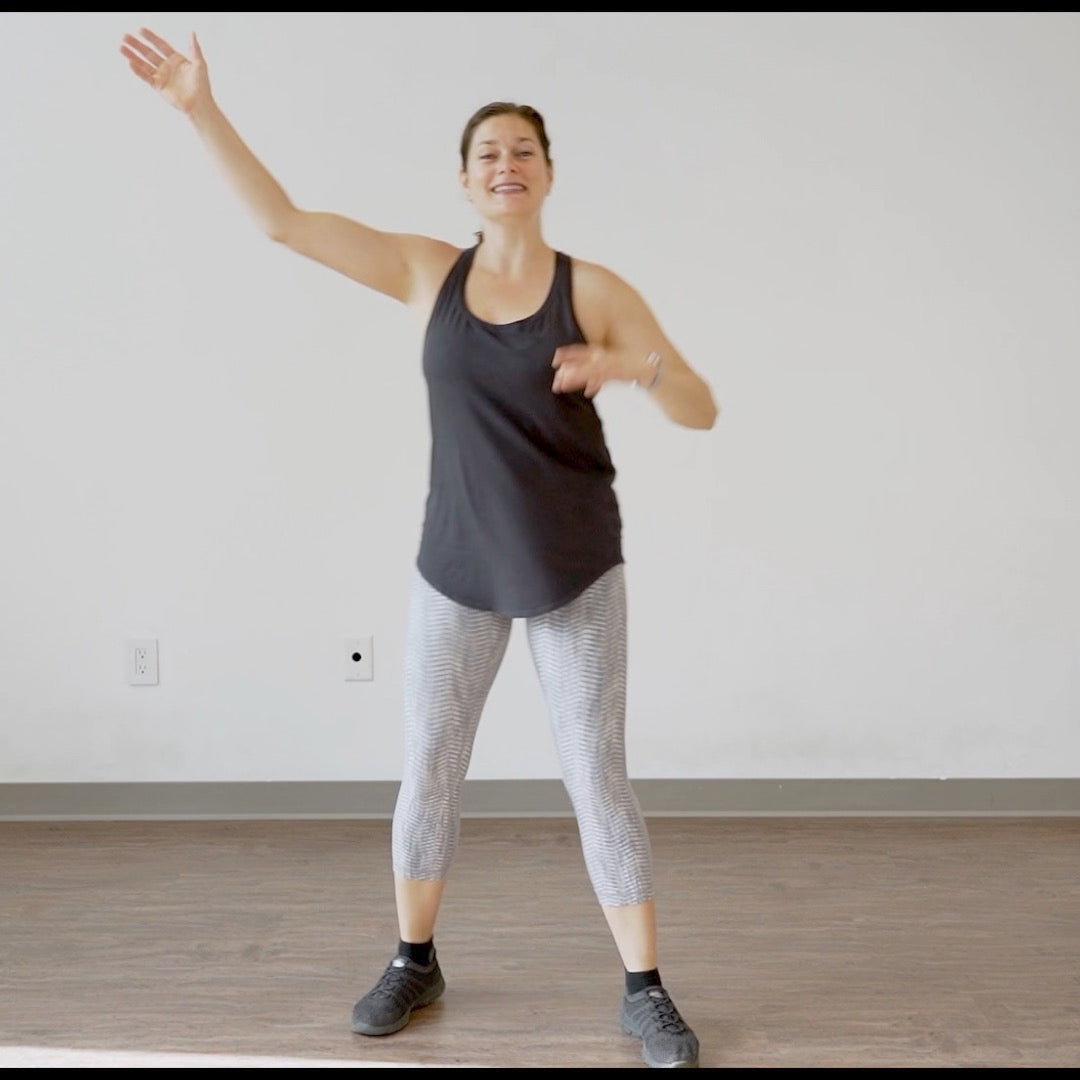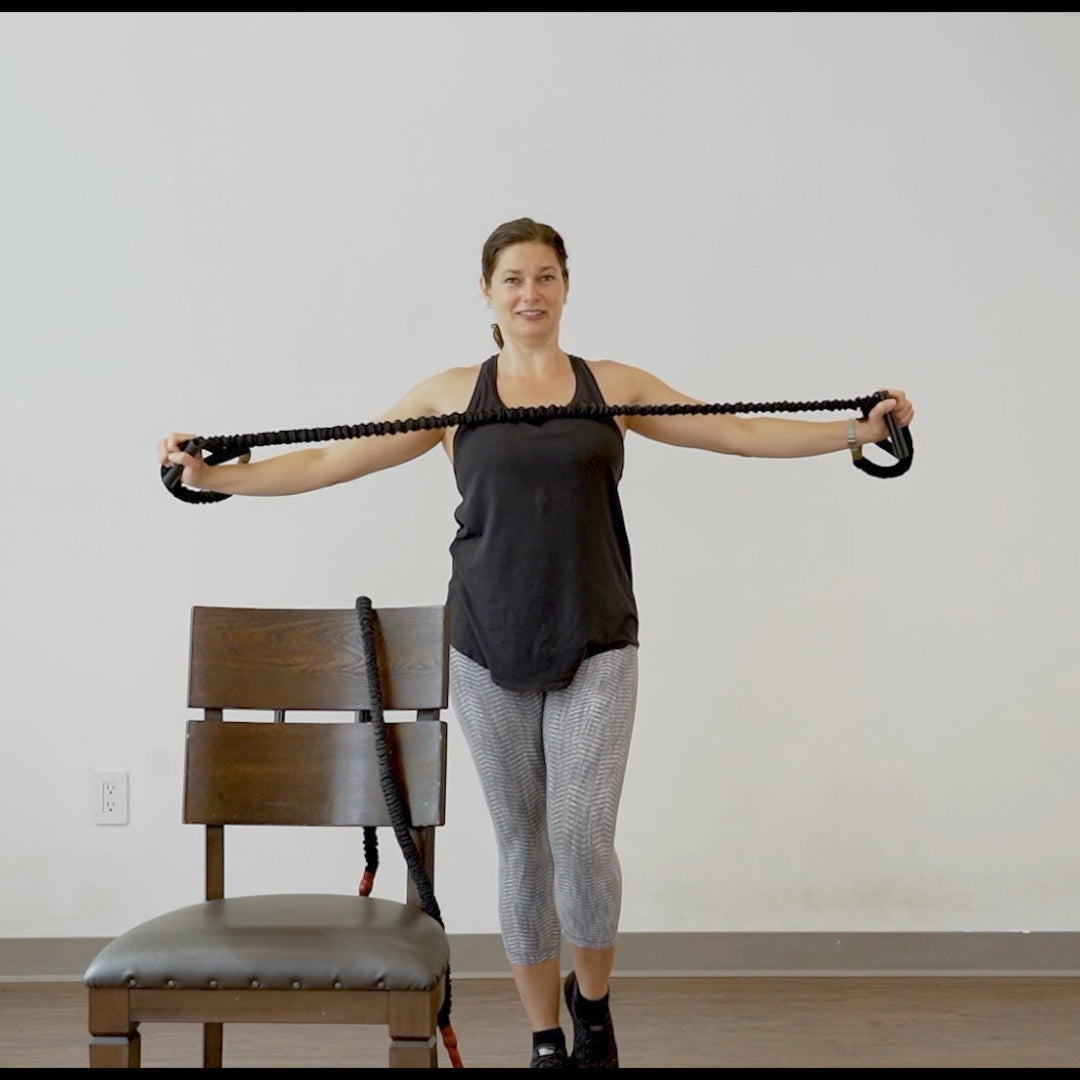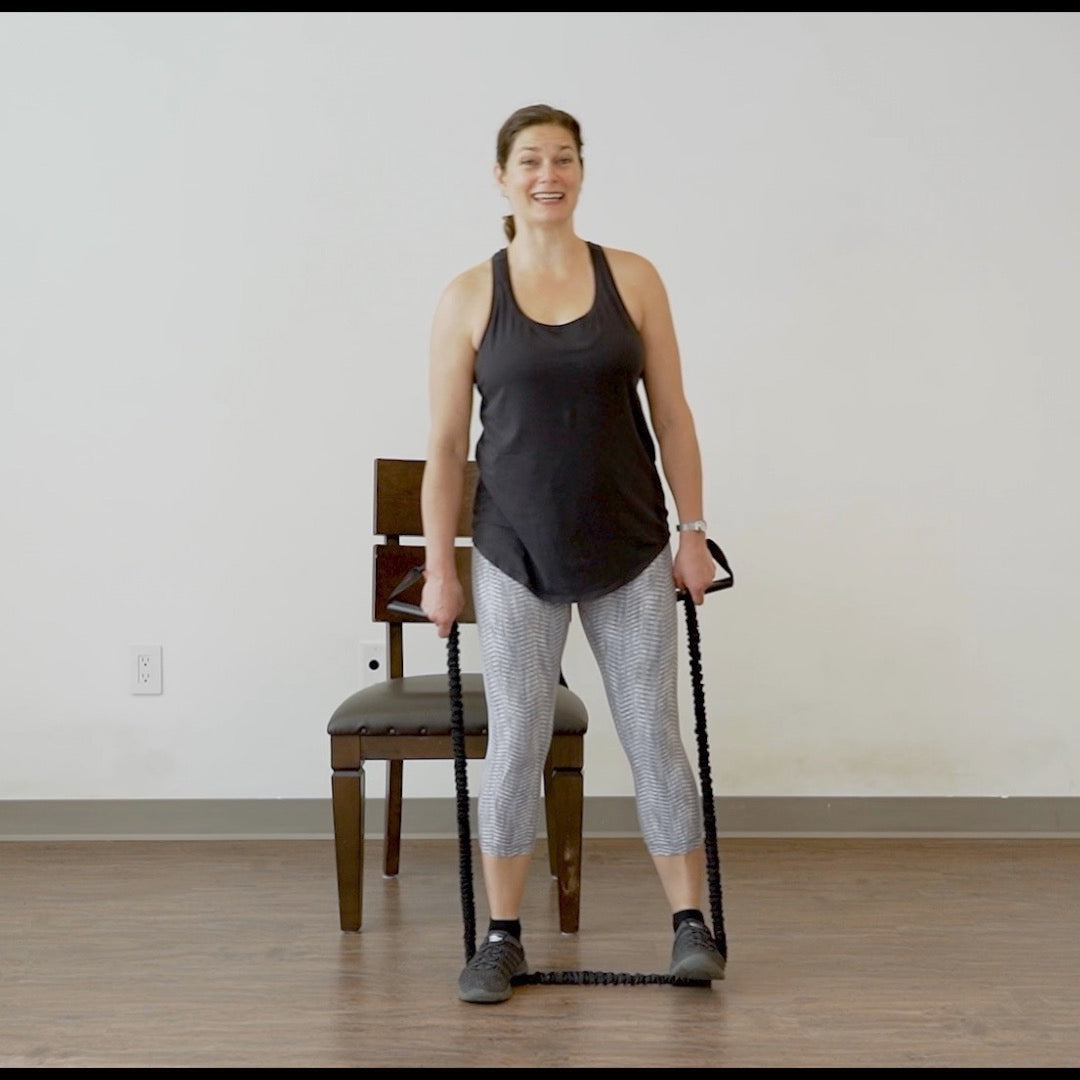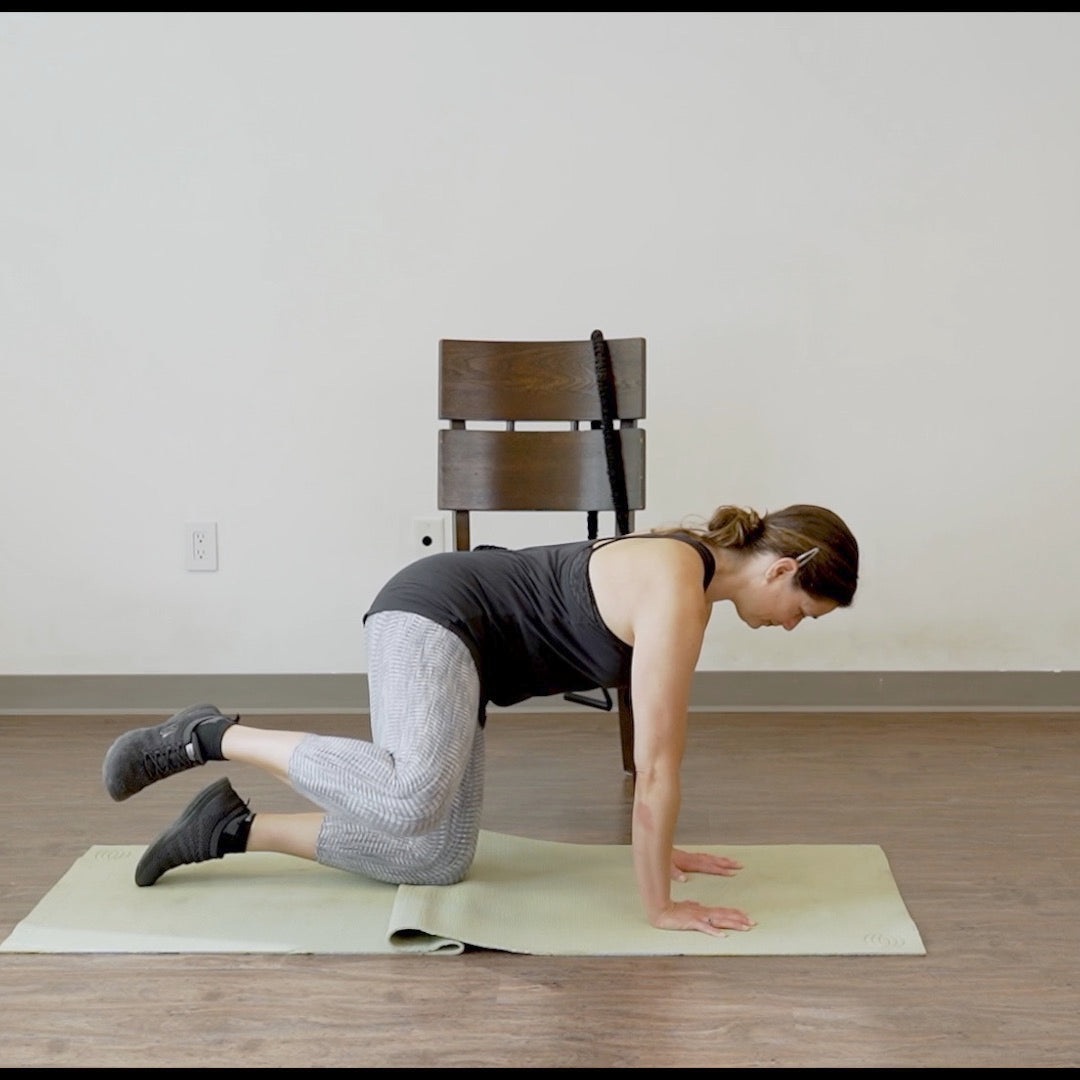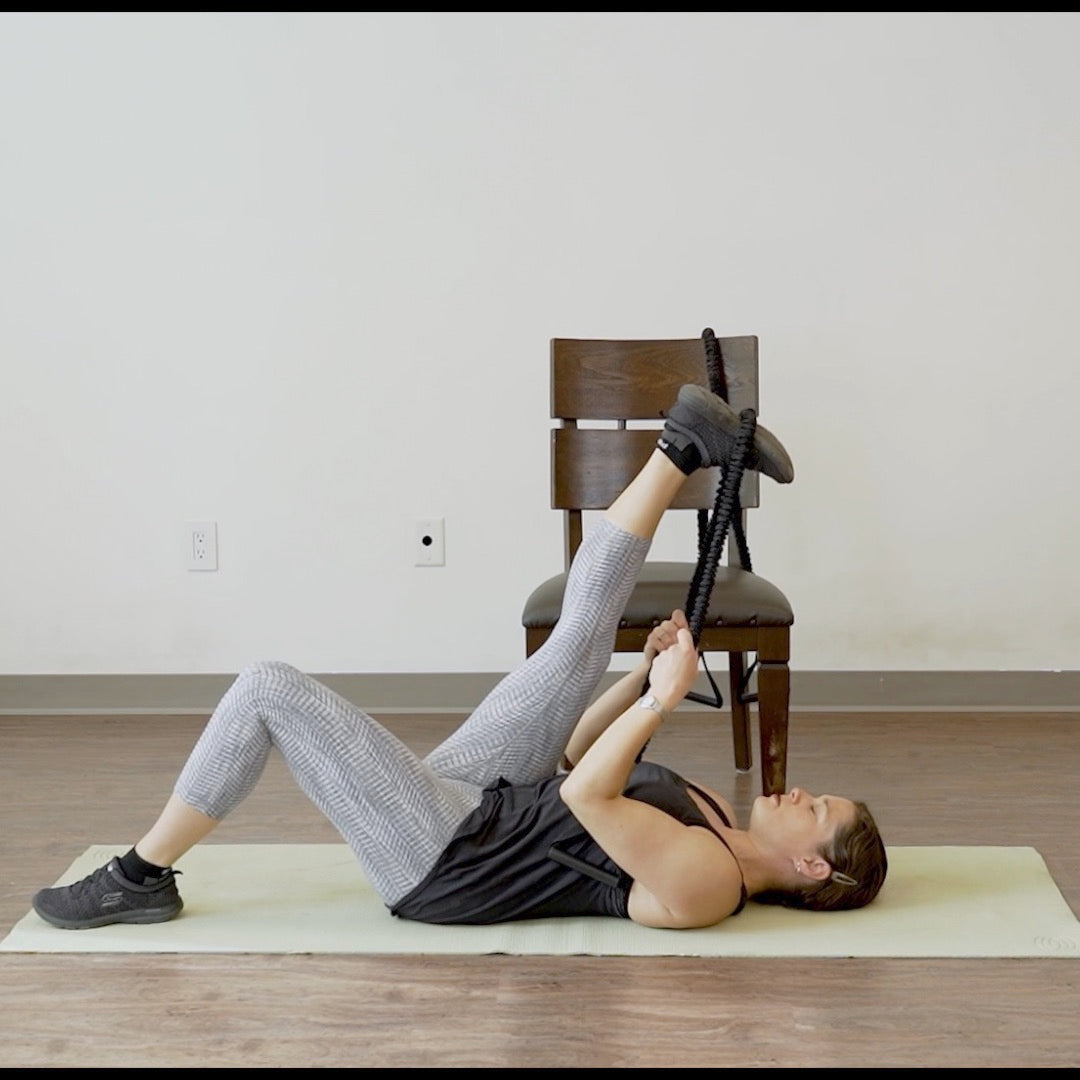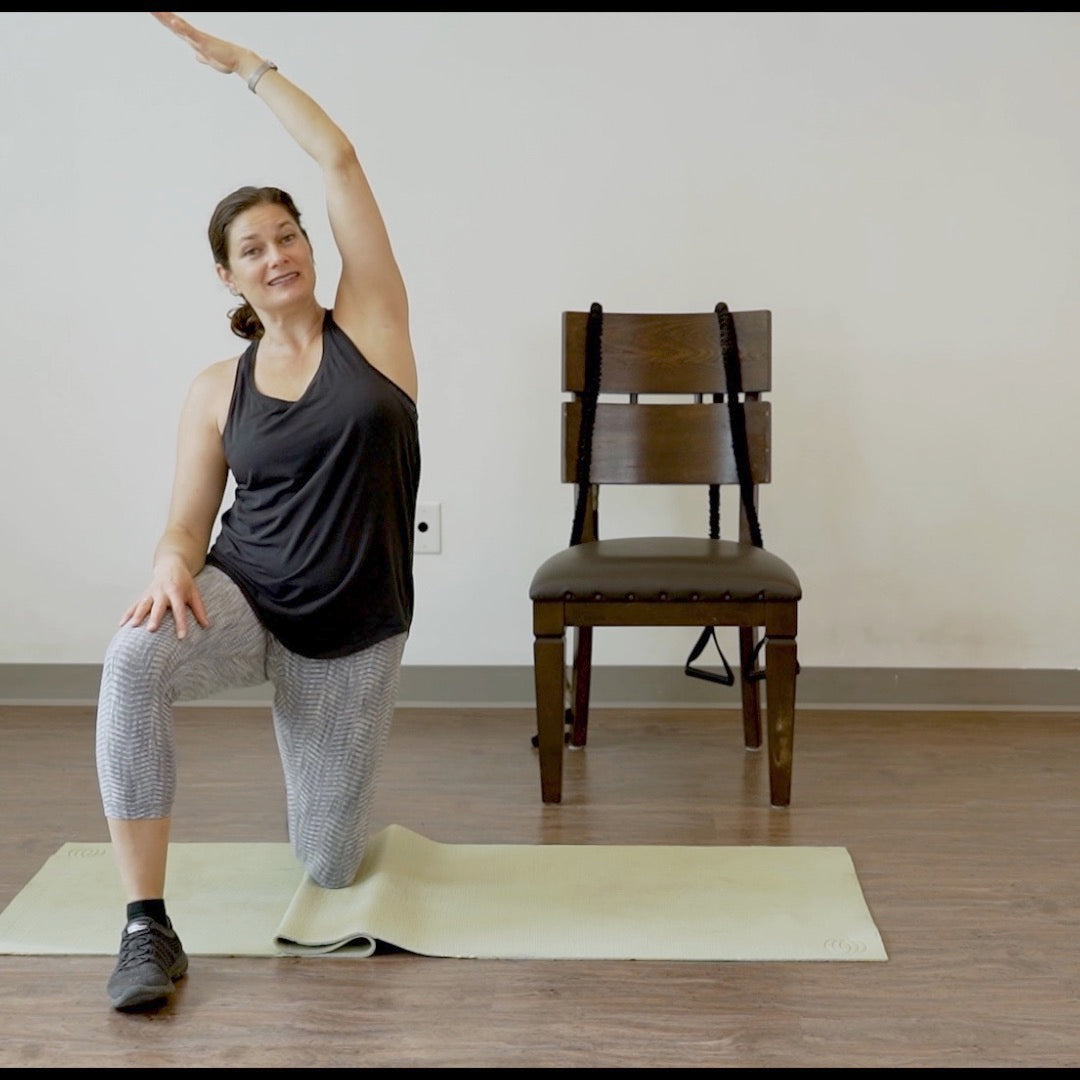 Really Good Routine
I have used this work out for quite a while to change up my routine. I had the online version but sometimes my internet is fussy and the workout stops and buffers... so I bought the DVD. She is actually my favorite trainer...she's funny, informative, practical and realistic. I use this on days when I want a good overall workout but perhaps not feeling so much like "Rocky".
Hi Arleen,
Happy to hear you are enjoying your classes, Arleen!
Kindly,
Better5 Support
Fit and Fabulous Over 55 DVD
Not My Favorite
Very Difficult for Me; I will keep trying to get 30 minutes in, but I do not enjoy the speed.
Hi Betsy,
We recommend paying attention to how you feel, and do not push yourself if you do not feel ready to move forward with the next class. Please take breaks in between movements or classes if needed :)

I hope this helps!
If you have any questions, feel free to reach out to us at support@better5.com.
We're happy to help!
Best,
Des
Better5 Team Support
Keep it Moving!
I do enjoy working out with Miss M. The floor exercise I am not doing but modifying these moves instead.