Regular price
$47.00 USD
Sale price
$17.00 USD
Unit price
per
Sale
Sold out
Here's The Gentle Boost You Need To Ease Yourself Back Into A Fitness Routine—In Less Than 20 Minutes A Day

The gentle refresher that will get you back on track & motivated so you can finally crush your fitness goals
7 Days Of Classes

20 Minutes/Session

No floorwork

Rated: Easy/Beginner
Instructor: Kerry James
Usually the first step is always the hardest—getting started. But not anymore. This class is designed to gently ease you back into a fitness routine at a very manageable level. Simply follow along with Kerry as you safely and gently get back on track with this total body fitness program.
Each class is broken down into two parts to improve all aspects of your fitness. First, you'll be taken through a series of easy cardio exercises to strengthen your heart & lungs while improving endurance. Then you'll follow along with strengthening exercises to increase your muscular strength & overall fitness—all in less than 20 minutes a day & without any floorwork.

Watch the class preview below:
Who is this course for?
Older adults who are new to fitness

Anyone looking for a fitness refresher

Those wanting to improve cardio & strength at the same time

Anyone looking to improve their fitness in just 7 days

People who want to prevent weakening as they age

Those looking to become stronger and more robust

Anyone wanting more energy & confidence
What are the benefits?
Improved full-body muscular strength

Greater cardiovascular capacity

Increased full-body mobility

Greater energy levels from movement

Robust & safe joints

Increased stabilization

Prevents functional decline

Greater confidence
With this class, you'll get:
7 days of step-by-step classes

20 minutes per session

ZERO floorwork—absolutely no getting down on the ground

Closed captioning

Instant access

Own all classes for life (NO subscription)

100% money-back guarantee
FAQ:
Do I need to get down on the floor and back up?

No, all movements are done while seated in a chair or standing.

What equipment is needed?

A sturdy chair, a pair of light dumbbells (3-5 lbs), and 3-5 feet of space around you. 

How physically demanding is this class?

The exercises are easy to moderate and are suitable for beginners. Modifications are offered to scale the difficulty up or down.
Instant access after purchase.
Share
How to use

If you are purchasing a digital class, you will be prompted to login after purchase. You can use the class immediately.

If you are purchasing a DVD, we will ship the DVD out to you within 48 hours of purchase!
100% Money Back Guarantee

Money back guarantee for 90 days. If for whatever reason you are not pleased with a class, we will refund you. If you want to try out another class, we can swap out any class for another! 
View full details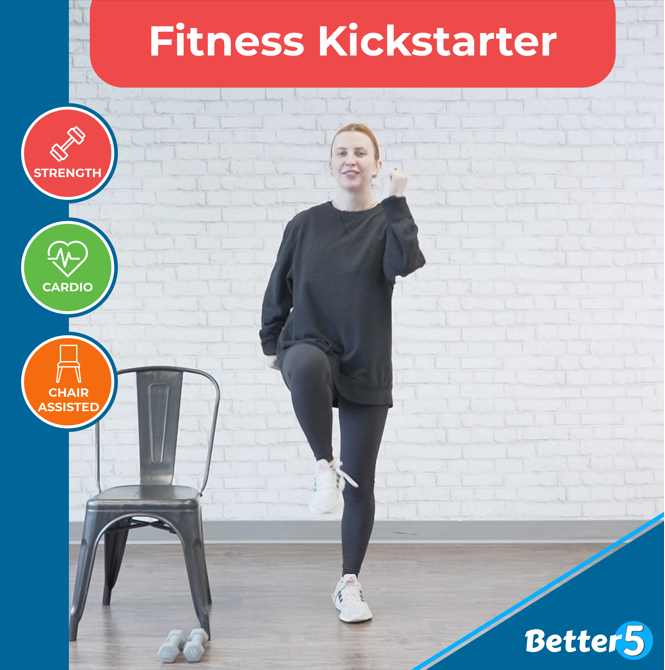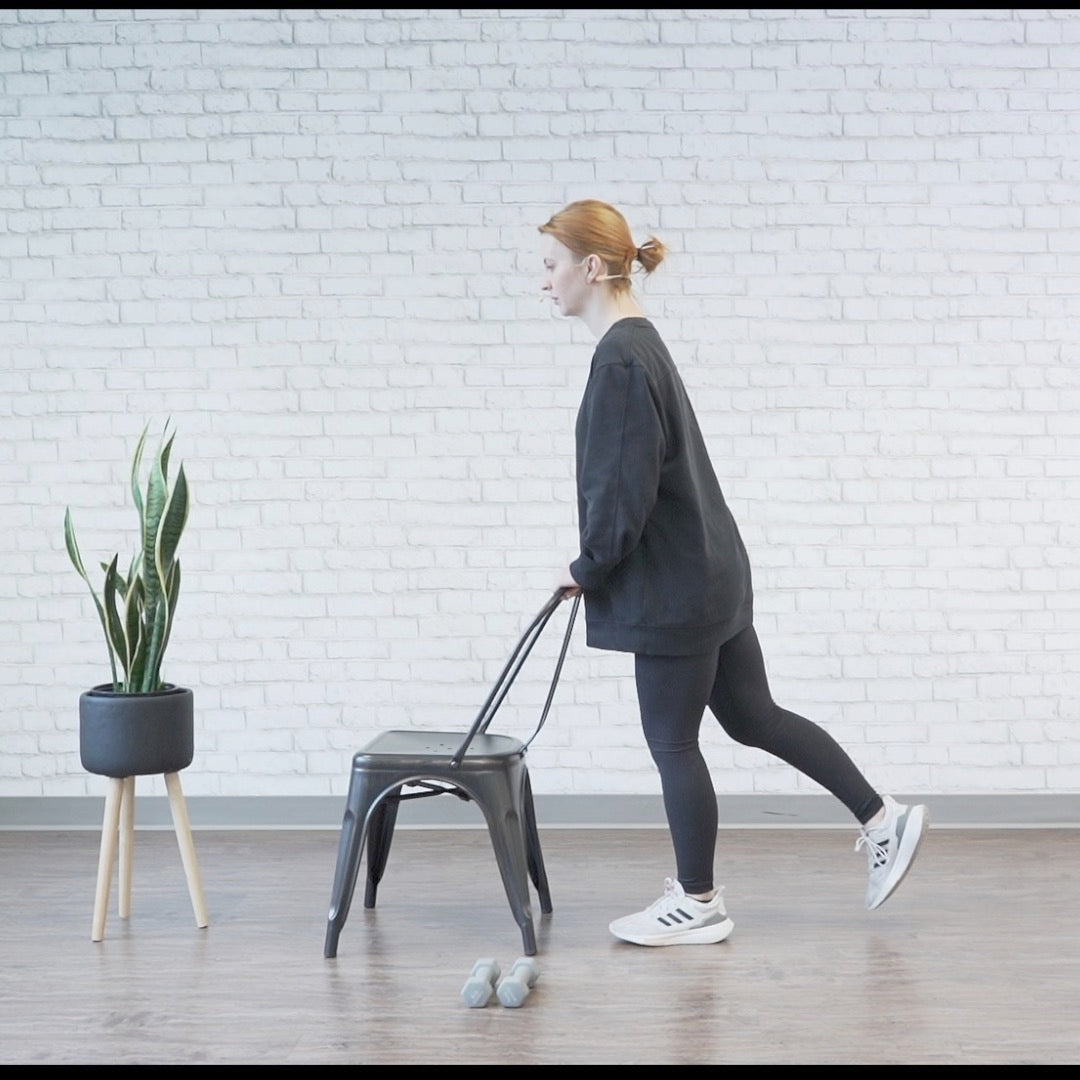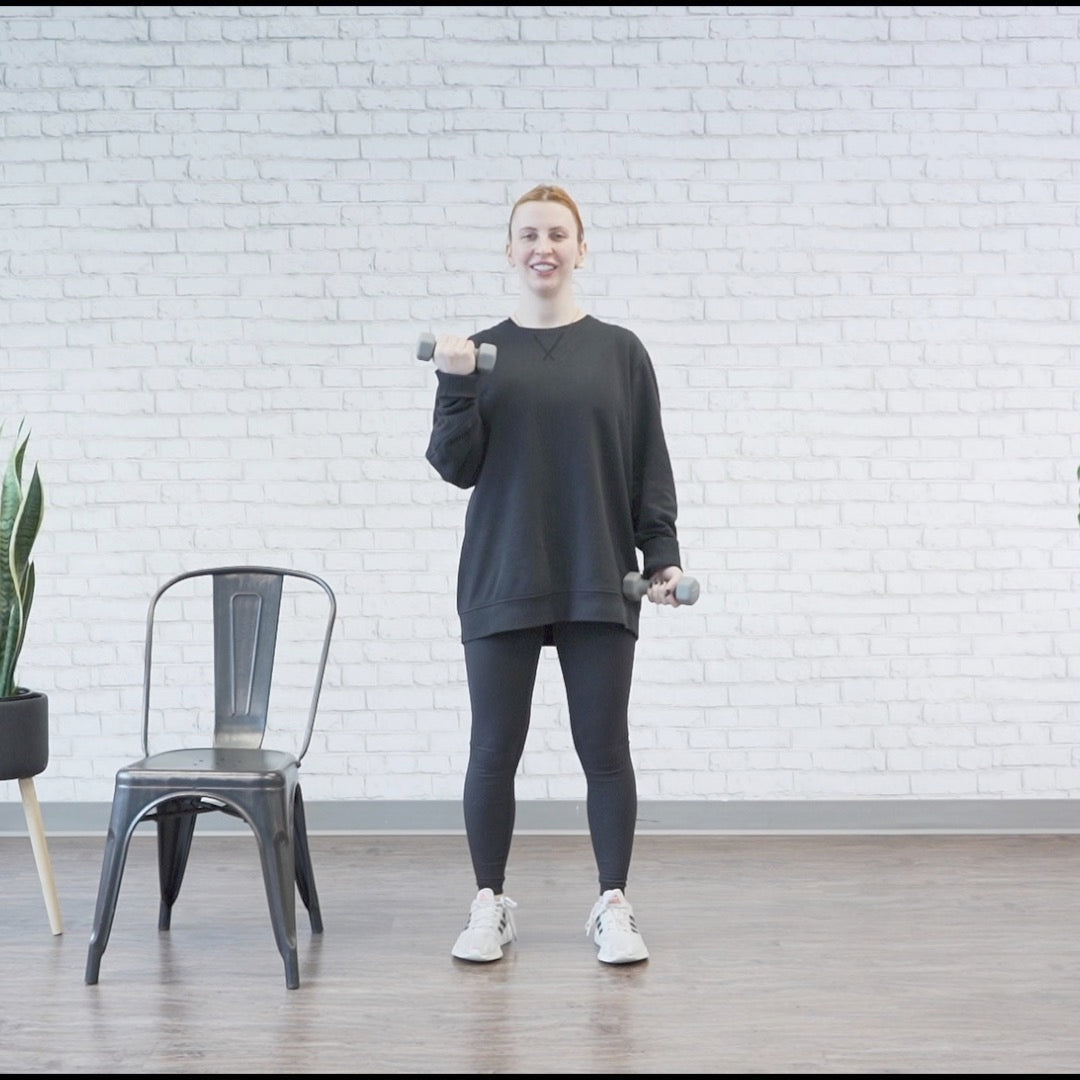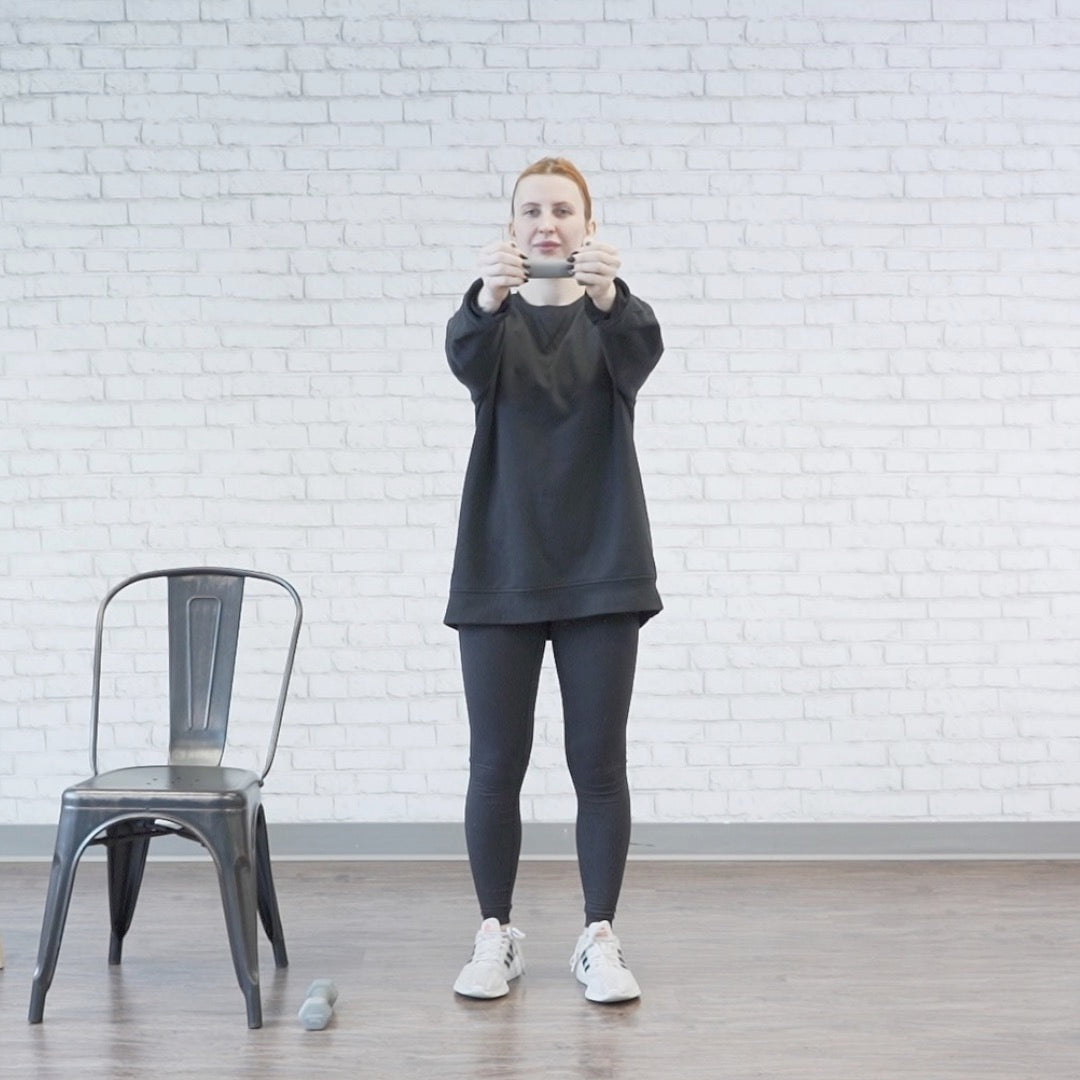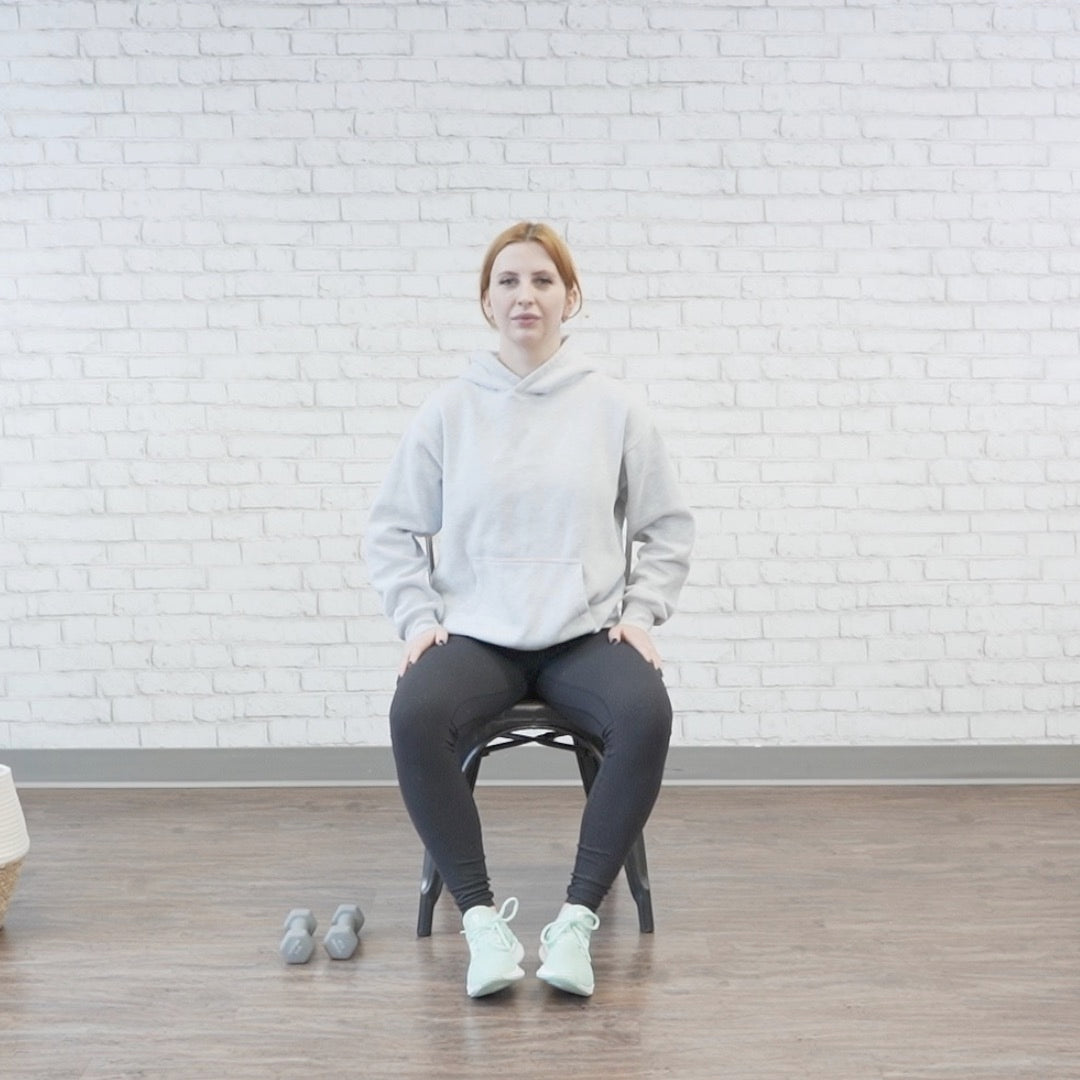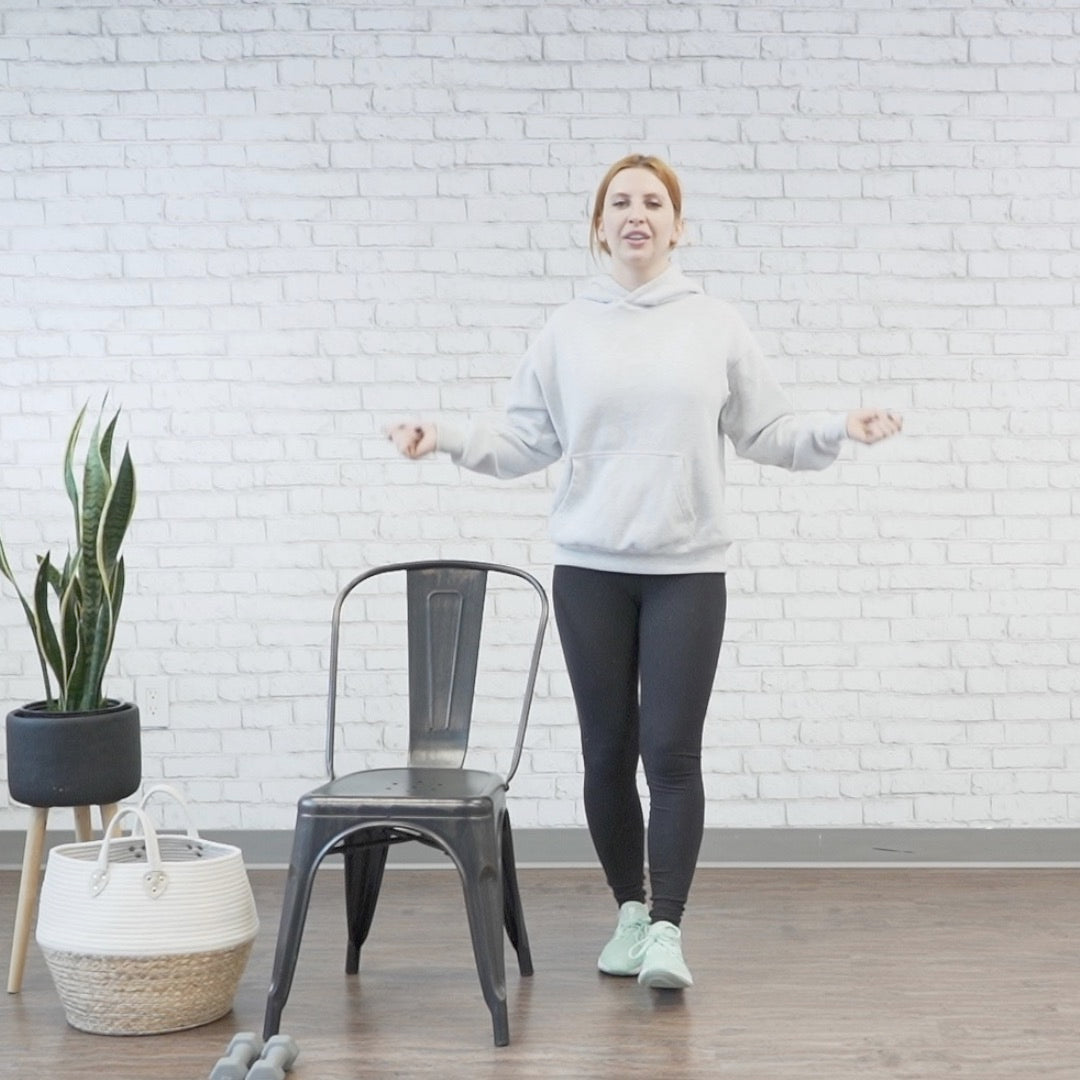 Challenge Accepted!
This was a perfect set of workouts for me. Challenging, but not too difficult. Tavia was so pleasant and encouraging! Looking forward to September's challenge!!
Thanks for the feedback! We're glad you enjoyed the class and found it just the right amount challenging! We hope you're enjoying the September Challenge :D
Fitness Digital Kickstarter
Perfect for RA sufferers
This is my favorite Better 5 class. It has a little of everything which is perfect for persons with RA. Love!
Fitness Kickstarter Digital Class
I love this class. It is just what I needed to get started exercising after a long time. I wish there was part two or even better a sequence guide as to which exercises to do next. I really liked the instructor, too.
Hi Linda,
Thank you for letting us know how much you are loving your classes!
It is really your personal preference how you would like to proceed with your classes. Usually you would continue on to Day 2 once you have completed Day 1. However, pay attention to how you feel and do not push yourself if you do not feel ready to move forward with the next class.

I hope this helps!

If you have any question, feel free to reach out to us at support@better5.com

Best,
Des
Better5 Team Support️
Great!
I am struggling with Long Covid and these classes keep me a little bit active. I really enjoy them.
Hi Luisa,
I'm sorry to hear about your circumstances. We are thrilled to hear that you are able to remain active with using your Better5 classes! :)
Wishing you all the best,
Better5 Team Support