Regular price
$47.00 USD
Sale price
$17.00 USD
Unit price
per
Sale
Sold out
Start Your Day Loose, Limber & Free From Overnight Stiffness—Without Even Getting Out Of Bed!

Instead of struggling to get out of bed—stay in it! Here's how to gently stretch away the stiffness so you can set your joints & muscles free as soon as you wake up.
7 Days Of Classes

25 Minutes/Session

No floorwork required

Rated: Easy/Gentle

Equipment: Bed (Or Yoga Mat); Pillows (Or Yoga Bolster); Yoga Strap (Optional)
Instructor: Shalanne Wilkison
If your muscles & joints are tight when you wake up, the best thing you can do is stretch it out. But all too often the last thing you want to do is jump out of bed to start a routine when you're feeling stiff & in pain. This class is designed to help you overcome that by using simple stretches that are gentle, easy & doable in your pajamas….
Simply wake & hit play to melt away stiffness before your day even begins!
Just 25 minutes of gentle stretching from bed will help you go into your day with smoothly moving joints & freedom from overnight muscle tightness—while increasing your overall range of motion & flexibility for day-to-day life too. 
All stretches & movements are performed while laying down or seated in bed—so no getting down on the ground. However, you can choose to use the floor & a chair instead of your bed if you'd prefer.
Watch the class preview below:
Who is this course for?
Anyone who wakes up stiff or achy

Those looking for an easy way to start their day with gentle movements & stretches

People who want better joint mobility & flexibility throughout their body

Those wanting a calm start to their day

Anyone needing some motivation to get moving in the morning

Those looking to reduce stress & anxiety

Anyone who wants a routine that is easy to do from the comfort of their bed

Everyone! This is a gentle & calm way to ease your body into the day!
What are the benefits?
Reduced stiffness & tension

Improved flexibility & range of motion

Improved mobility

Less stress

Increased energy

Wake up feeling calm & comfortable

Better joint mobility

Fewer aches & pains

Freedom of movement
With this class, you'll get:
7 days of step-by-step classes

25 minutes per session

ZERO floorwork required

Closed captioning

Instant access

Own all classes for life (NO subscription)

100% money-back guarantee
FAQ:
Do I need to get down on the floor and back up?

No, all movements are performed while laying down or seated in bed. You can choose to do the routine from the floor if you prefer.

What equipment is needed?

You'll need a bed (or yoga mat if you prefer to work on the floor), pillows or a yoga bolster, and a yoga strap (optional).

How physically demanding is this class?

The movements and stretches are simple and use only your body weight. These are very easy to do and require little fitness in advance. 
Instant access after purchase.
Share
How to use

If you are purchasing a digital class, you will be prompted to login after purchase. You can use the class immediately.

If you are purchasing a DVD, we will ship the DVD out to you within 48 hours of purchase!
100% Money Back Guarantee

Money back guarantee for 90 days. If for whatever reason you are not pleased with a class, we will refund you. If you want to try out another class, we can swap out any class for another! 
View full details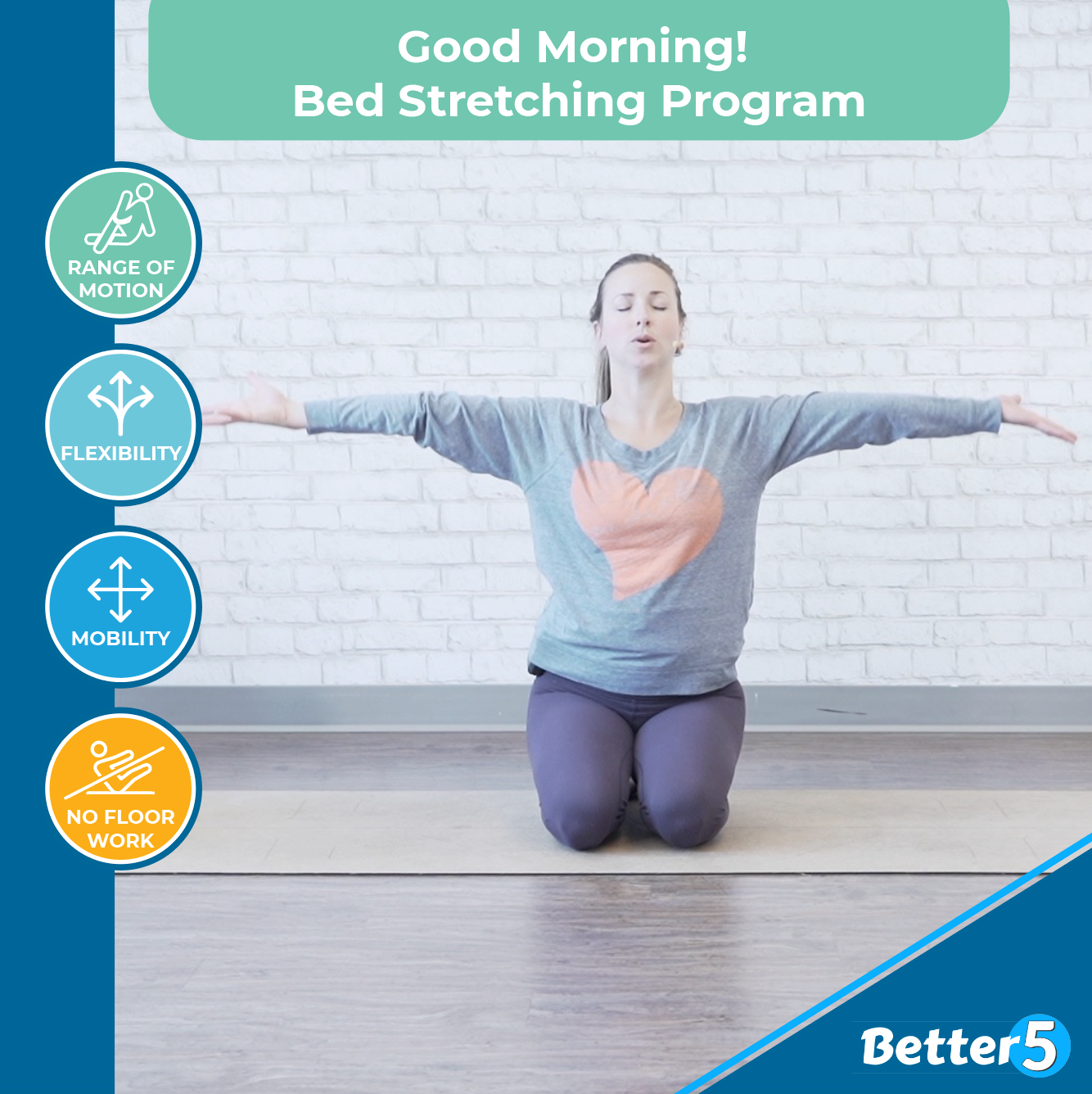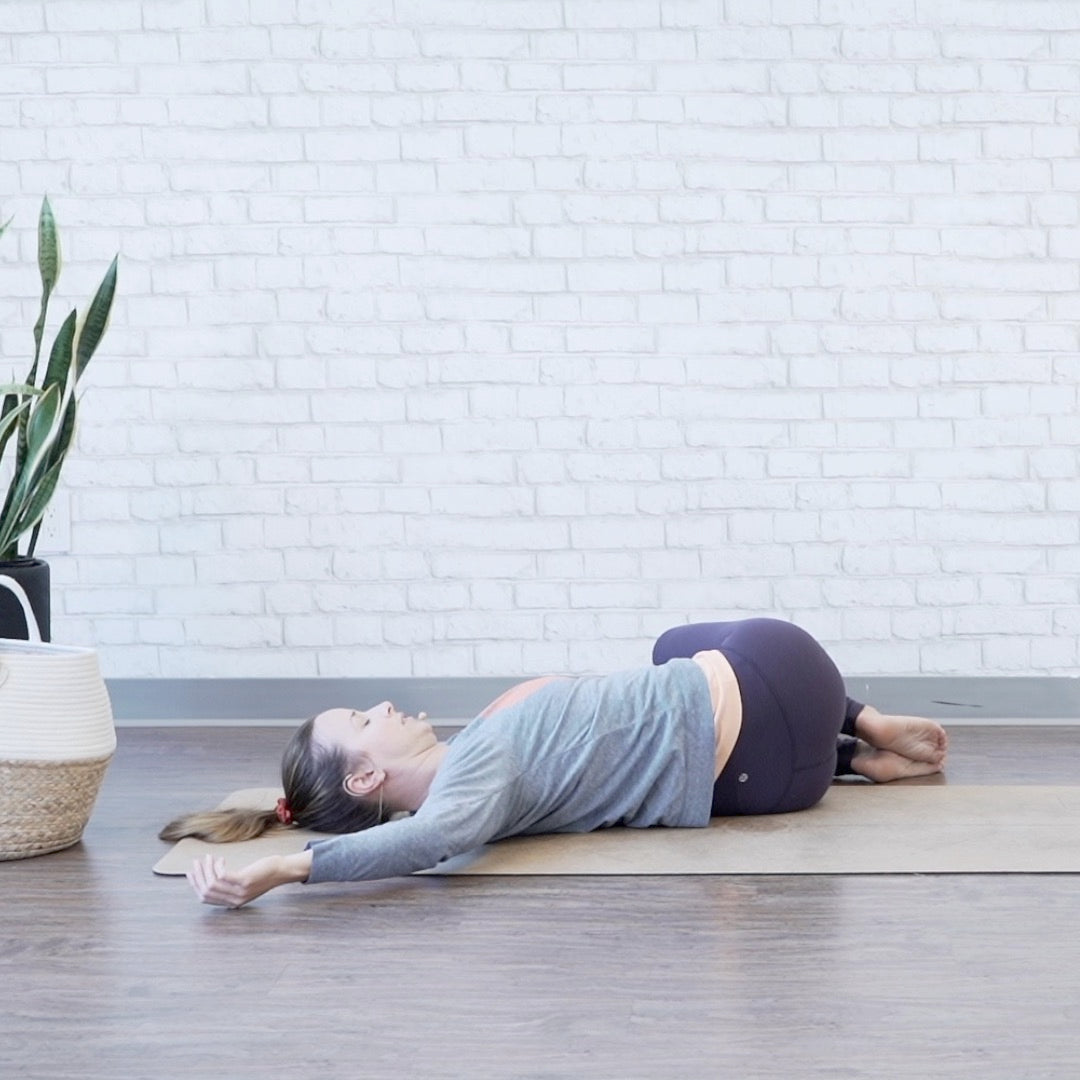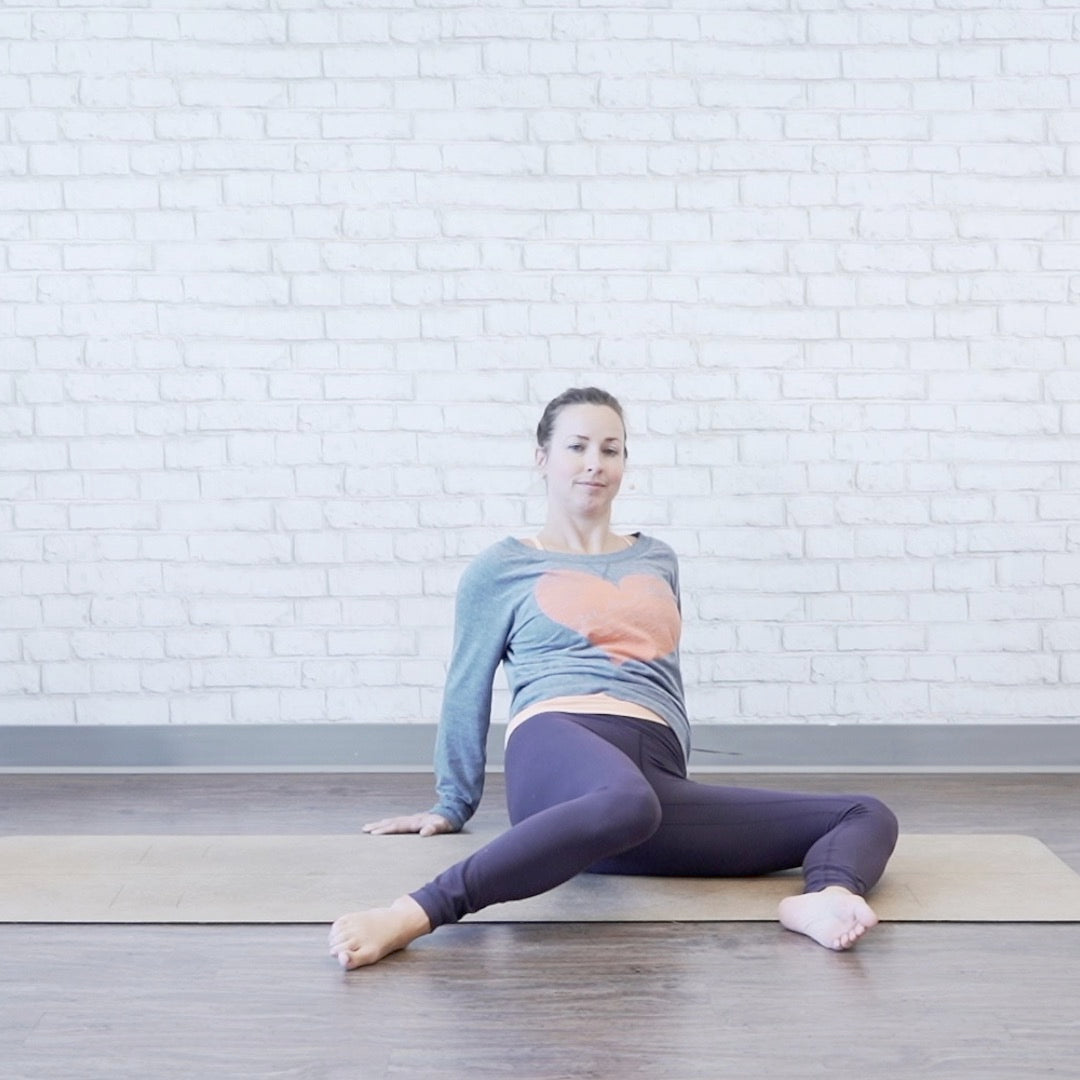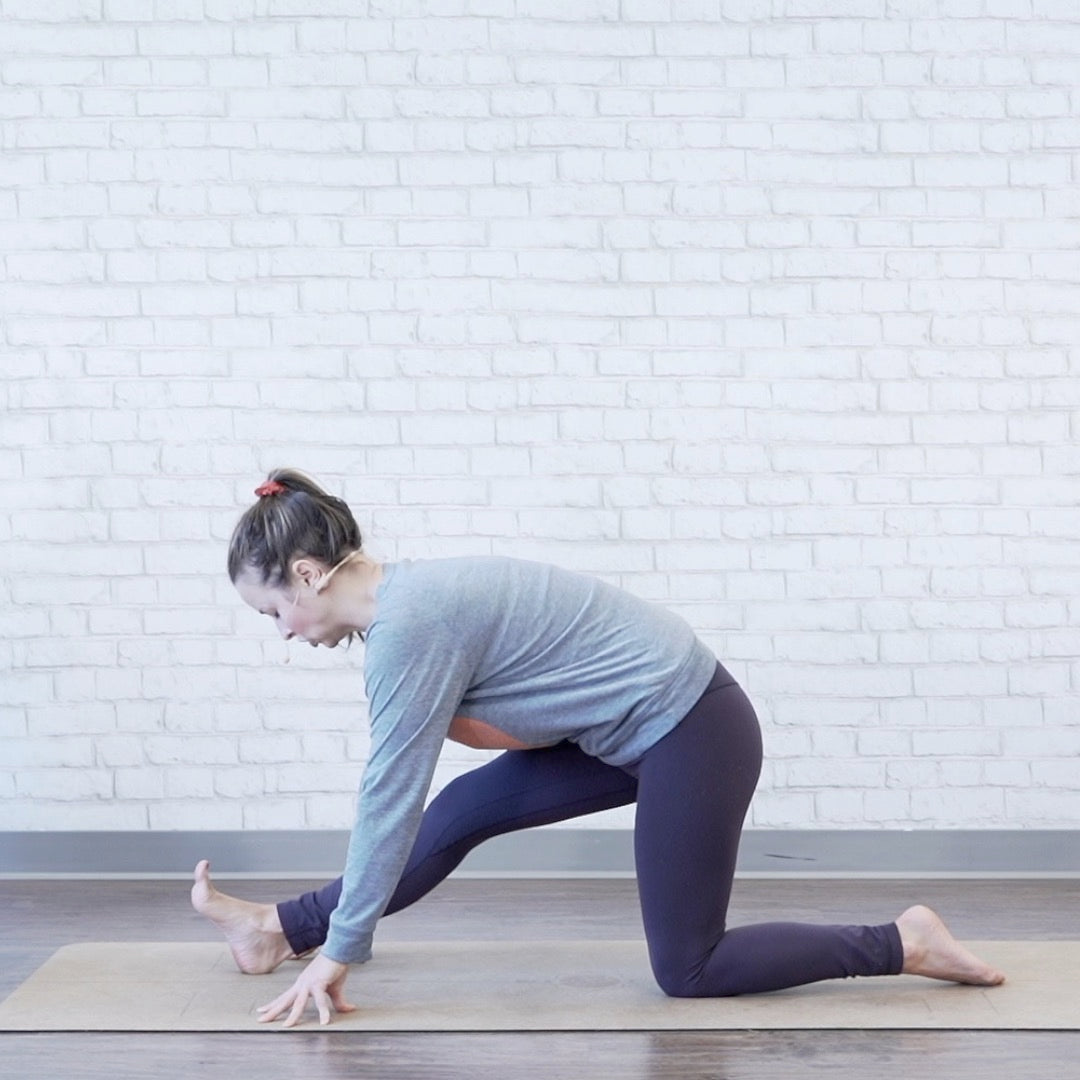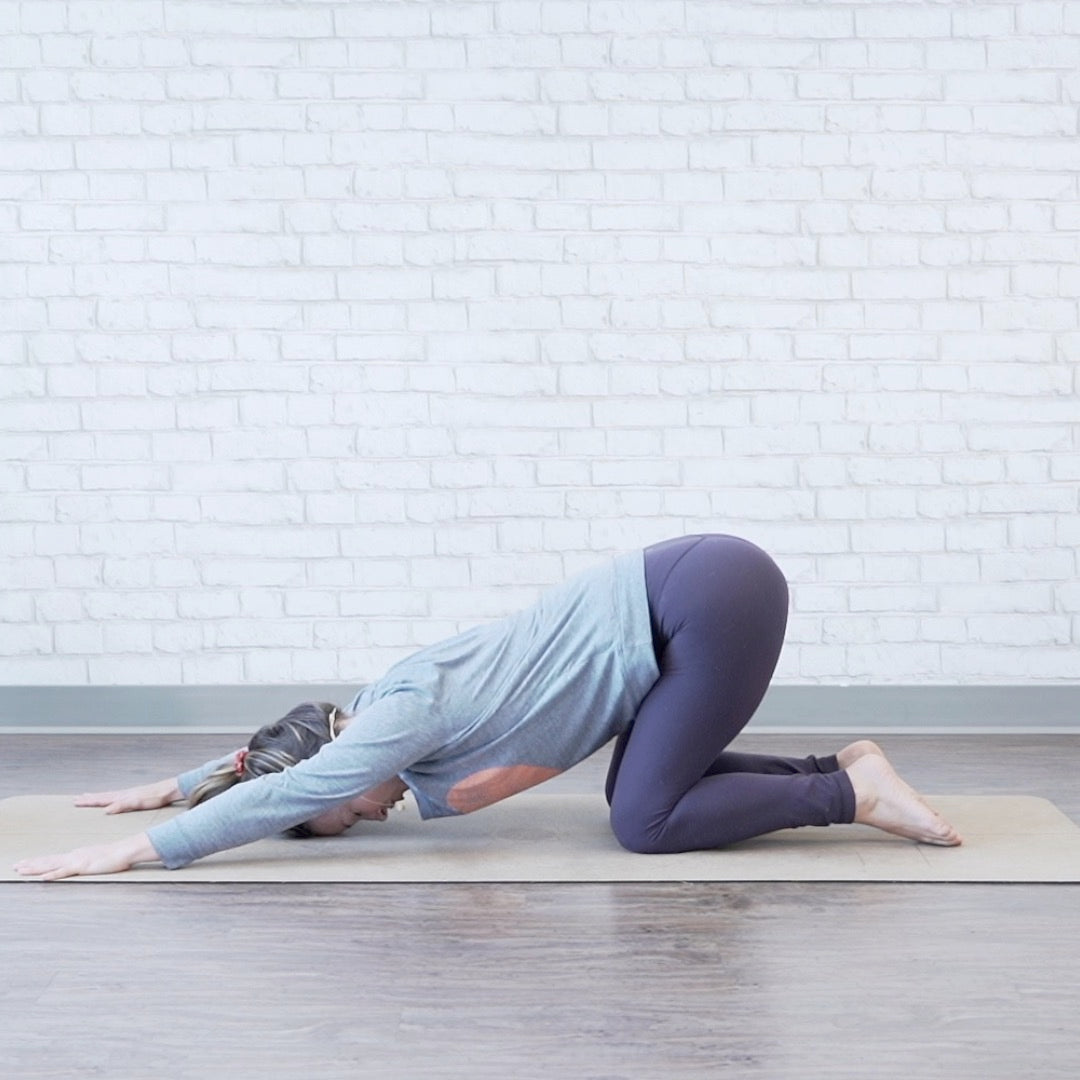 A gentle start to the day
The class is not too demanding and the instructor is clear and encouraging..
Hi Anna! Glad to hear you're enjoying starting your day with our class!
Yoga
I really enjoy the stretching and breathing and the slow movements but I'm not into the actual yoga/Buddha thing of "namaste" etc.
Hi! Thanks for your feedback. We're glad to hear you enjoy the movements!