Regular price
$47.00 USD
Sale price
$17.00 USD
Unit price
per
Sale
Sold out
A Slow & Thoughtful Way To Softly Open Your Hips To Release Pain

Get your hips moving smoothly & comfortably—and enjoy how it feels to have your hip, back & knee pain slip away
7 Days Of Classes

30-35 Minutes/Session

Rated: Gentle

Equipment: Yoga Mat; Yoga Blocks; Yoga Strap; Blanket (Optional)
Instructor: Shalanne Wilkison
Chances are a lot of the pain you're feeling throughout your body is actually coming from your hips. 
Your hips & their surrounding muscles and ligaments are connected to your entire body—with the most notable impact on your lower back & knees. With this class you'll be focussing on releasing the pain & stiffness right from the source—your hips. As you gently free your hips from stiffness and pain with soft & slow-moving yoga poses you'll notice a ripple effect throughout your body as your knee & back pain starts to disappear as well.
This is an enjoyable & slow-moving class you can do entirely at your own pace and to your own level of fitness—you're in control of how deep you hold each pose. These longer held postures will help open the hips without forcing or pushing them down.
It's the slow & gentle way to improve flexibility & mobility through your hips—so you have less pain & more comfort!
Watch the class preview below:
Who is this course for?
Anyone with hip mobility issues

Older adults with tight, stiff or painful hips

Those wanting healthier hips

People experiencing back or knee pain 

Anyone with poor posture or difficulty standing up straight

Those wanting a gentle way to increase hip flexibility
What are the benefits?
Improved hip mobility & flexibility

Reduces hip pain & stiffness

Improved posture

Reduced knee & back pain

Hip comfort & ease of movement
With this class, you'll get:
7 days of step-by-step classes

30-35 minutes/class

Gentle, safe & slow-moving

Closed captioning

Instant access

Own all classes for life (NO subscription)

100% money-back guarantee
FAQ:
Do I need to get down on the floor?

Yes. Most movements are performed from the floor. There are also some movements that require getting up off of the floor.

What equipment is needed?

You'll need a yoga mat, yoga blocks, a yoga strap (a scarf or rolled-up towel will also work), and a blanket (optional).

How physically demanding is this class?

This is a gentle & slow-paced class with easy & thoughtful yoga poses. It is rated as an easy class that anyone who can get down on the floor can do.
Instant access after purchase.
Share
How to use

If you are purchasing a digital class, you will be prompted to login after purchase. You can use the class immediately.

If you are purchasing a DVD, we will ship the DVD out to you within 48 hours of purchase!
100% Money Back Guarantee

Money back guarantee for 90 days. If for whatever reason you are not pleased with a class, we will refund you. If you want to try out another class, we can swap out any class for another! 
View full details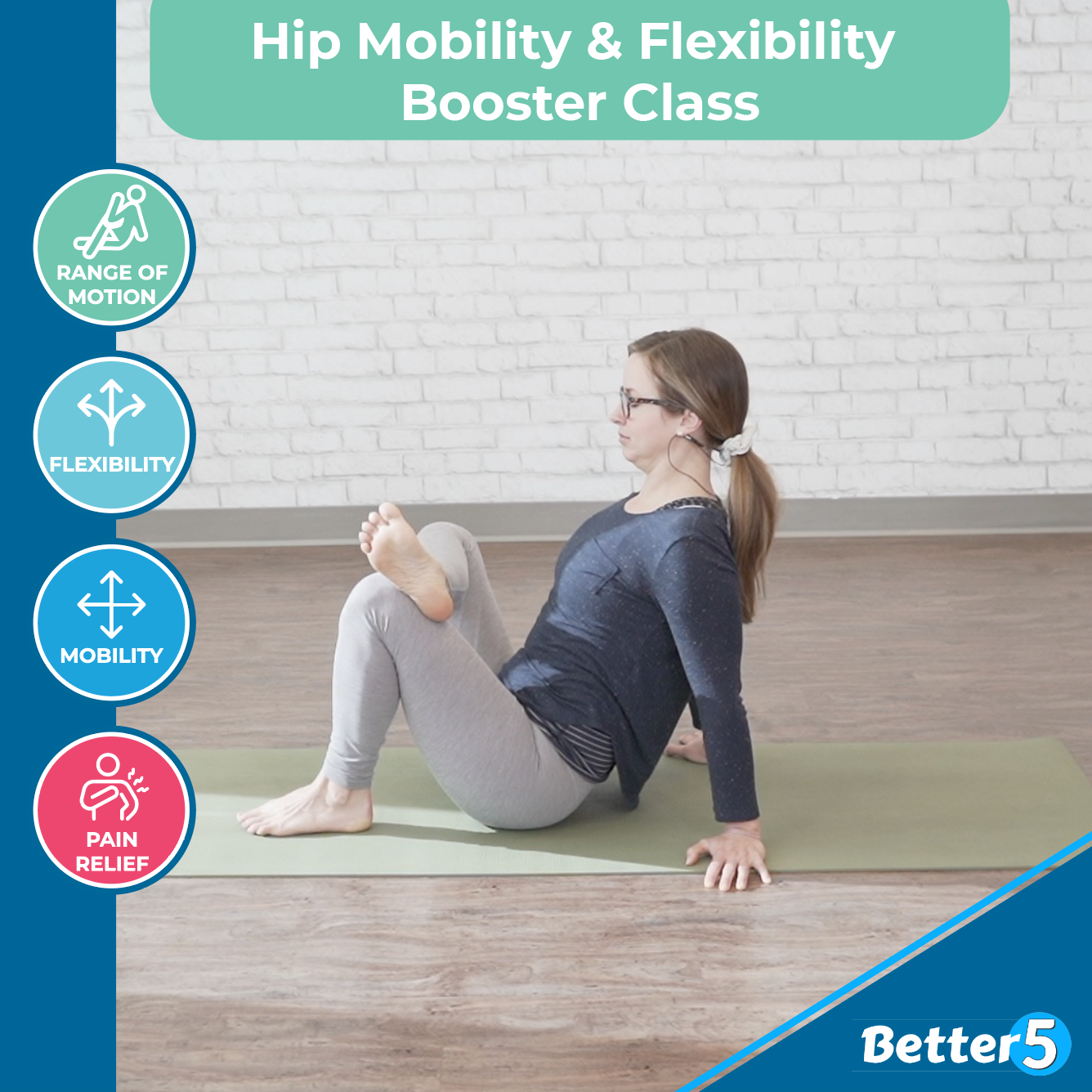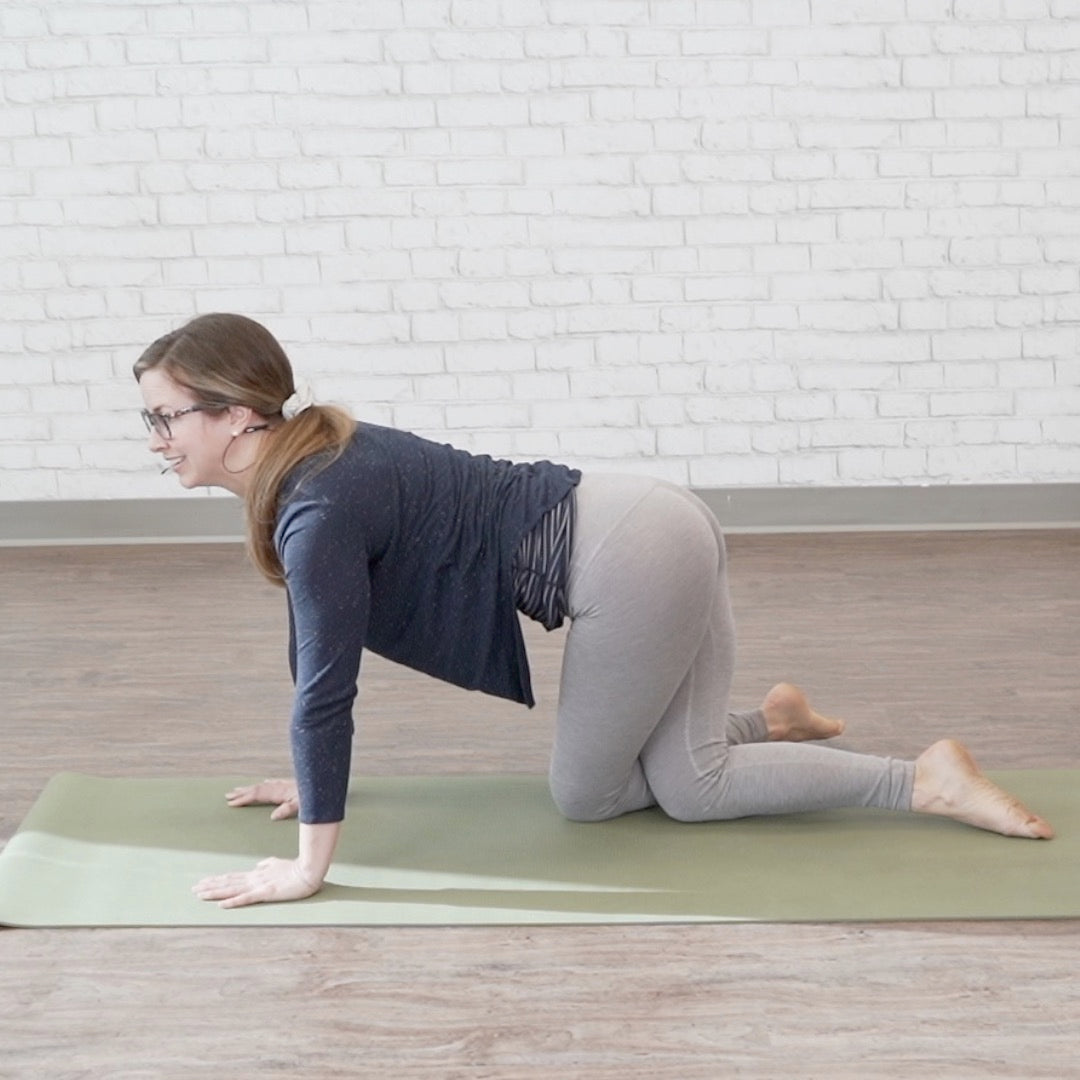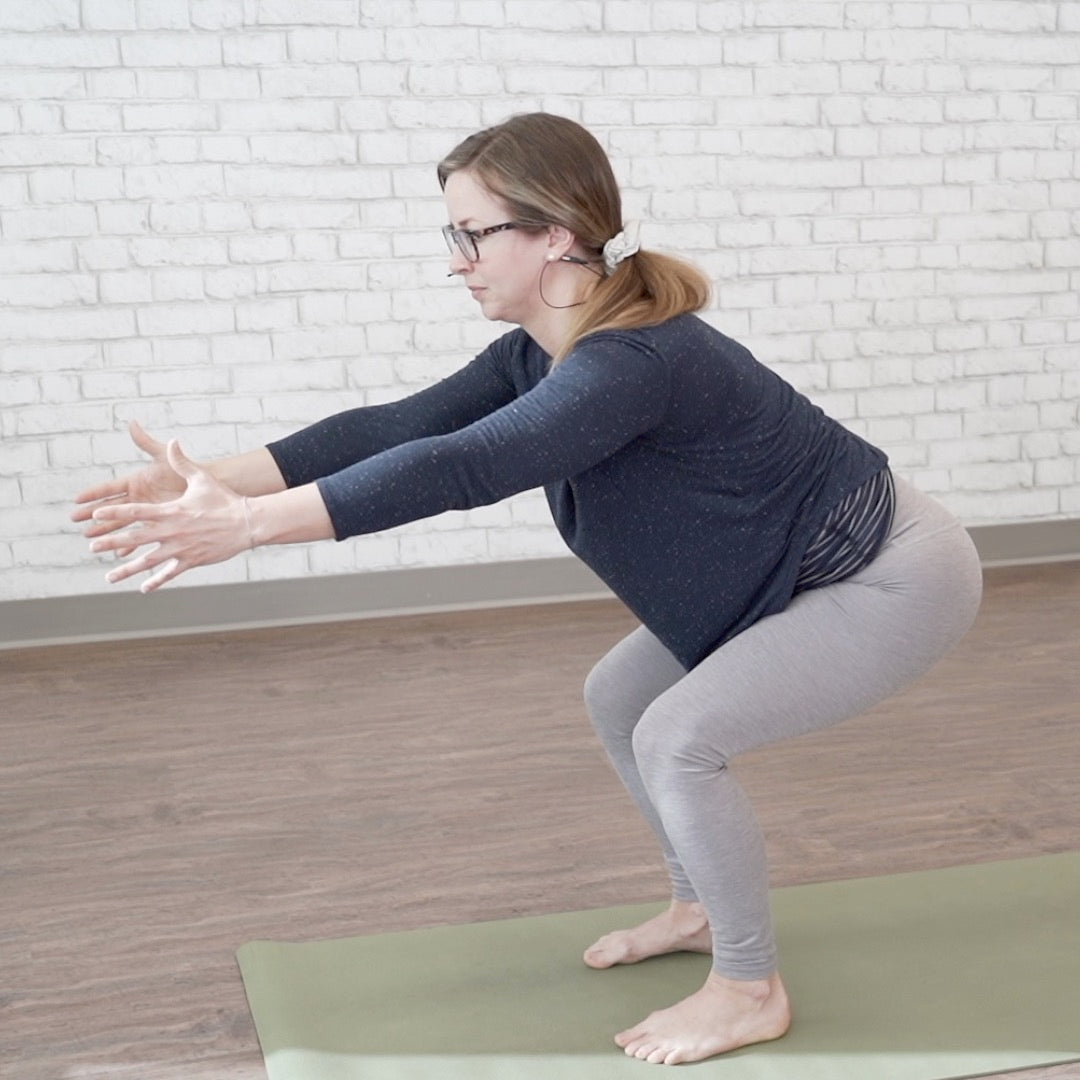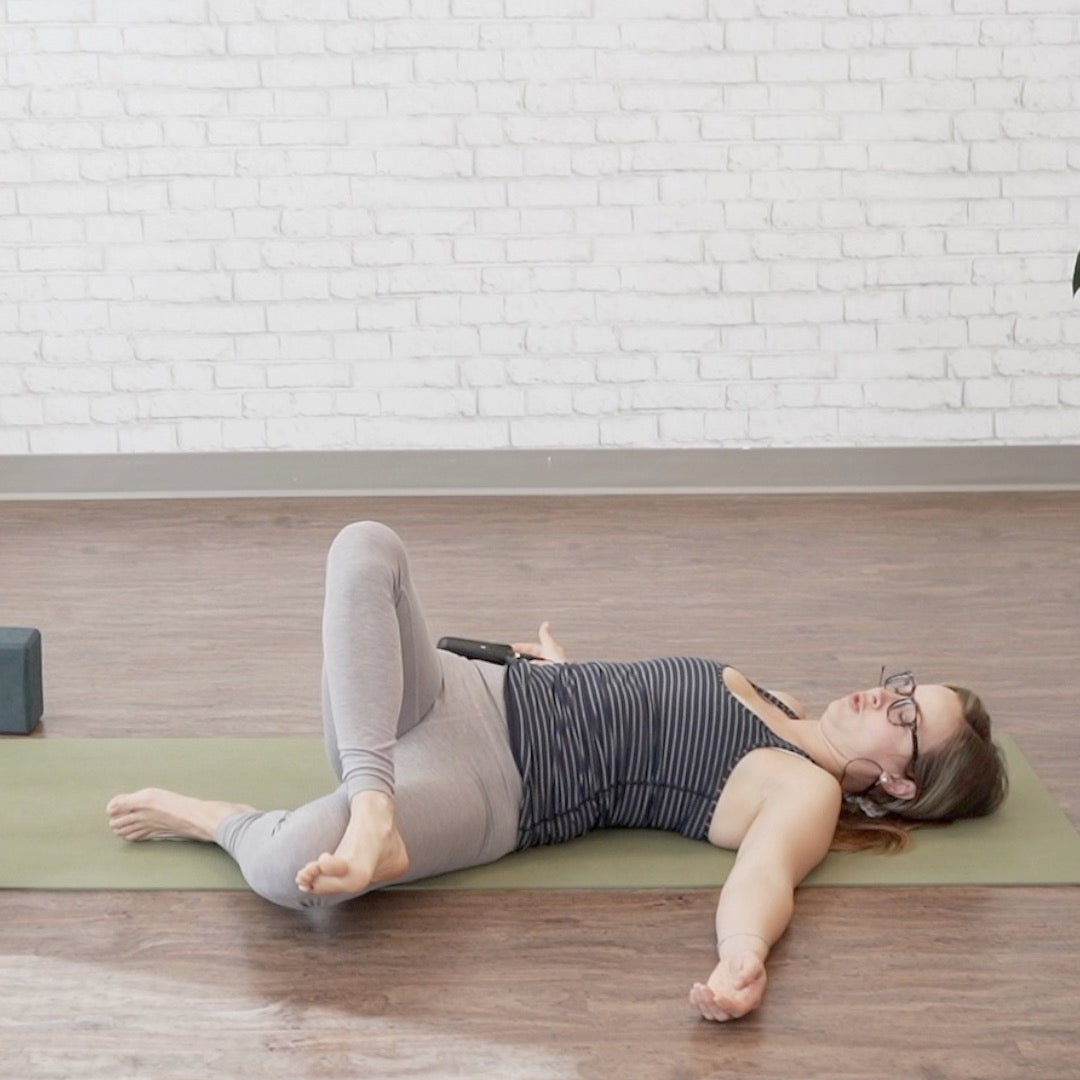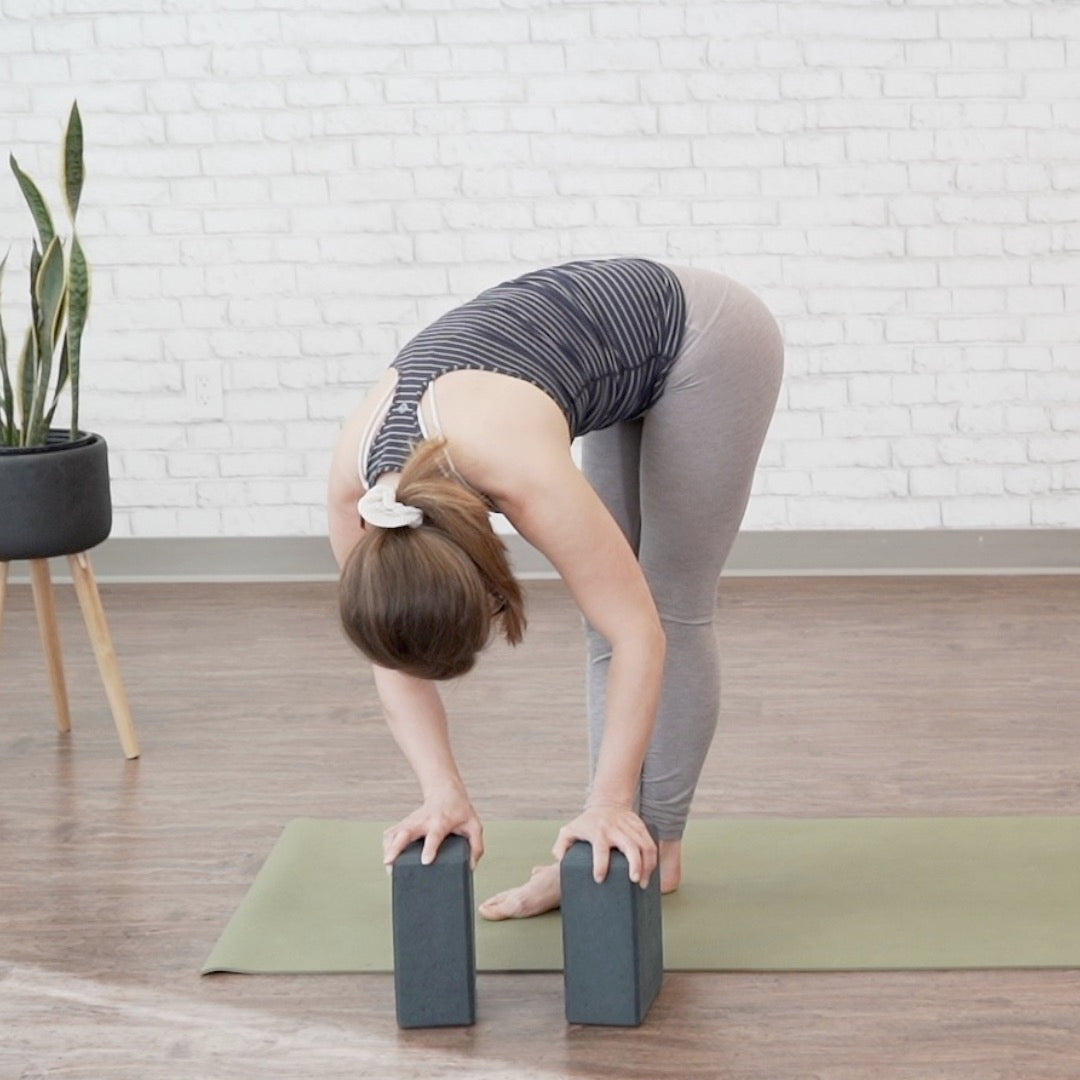 Hip Mobility & Flexibility Booster Class Digital Class
Very helpful
Needed this. Had a bad injury. This helped me gain strength and good walking form
I am glad I got it !!!
Hi Candace! So sorry to hear about your injury, but I'm glad to hear this class has helped you out!
Hip Mobility & Flexibility Booster Class
I haven't tried it yet as have 17 dvd classes and an extra 6 digital classes. Yes, I went overboard but I want to do all the exercises and get fit at 73 as have had a lot of health issues. I haven't done all the classes yet, but the ones I have tried are fabulous as are the talented professionals taking the class. I do the classes for osteoporosis a lot 7 day gentle bone density booster.
Excellent
I'm loving this class. Every time I start doing it I think this feels so good. I'm NOT into exercising but this is just great. The instructor is so encouraging too. I highly recommend. It works so well I get off my lazy bum to do it!
Thank you for your review! We're glad you're enjoying the class!