Regular price
$47.00 USD
Sale price
$17.00 USD
Unit price
per
Sale
Sold out
Make Stairs Easy Again—In Just 10 Minutes A Day

Turn fear into confidence & wobbly balance into strong & steady legs so you can go up & down the stairs with greater ease.
7 Days Of Classes

10 Minutes/Session

No floorwork

Rated: Easy/Gentle

Equipment: Chair; Stairs Or Step; Balance Support (Railing, Chair, Wall, Etc)
Instructor: Kerry James
You don't have to avoid the stairs anymore! This class is all about growing strength in the exact muscles you use to go up and down the stairs—while building balance in the stabilizing muscles that keep you steady through those specific step up & lower down movements.
By focusing on your specific "stair muscles" you can improve your ability to take the stairs in as little as 10 minutes a day. 
Each day you'll grow the mobility & strength of your lower body with gentle exercises & step movements while improving your whole body balance—without any floorwork. All exercises are done while standing with a few performed while sitting in a chair.
Watch the class preview below:
Who is this course for?
Older adults looking to improve their ability to go up & down stairs

Anyone unsteady on their feet

Those who are losing confidence in climbing stairs

Older adults looking to improve strength & mobility while mitigating the risk of falling

Beginner's looking for an easy-to-do entry-level class

Anyone with limited mobility, balance or strength
What are the benefits?
Improves ability to go up & down stairs

Helps you reclaim your functional independence

Increases balance & stability

Improves lower body strength

Increases mobility

Improves confidence!
With this class, you'll get:
7 days of step-by-step classes

10 minutes per session

ZERO floorwork—absolutely no getting down on the ground

Closed captioning

Instant access

Own all classes for life (NO subscription)

100% money-back guarantee
FAQ:
Do I need to get down on the floor and back up?

No, all of the exercises are done while standing and holding onto a chair (or other balance support) or while seated.

What equipment is needed?

All you'll need is a chair, access to stairs or an exercise step, space around you, and a balance support (chair, wall, countertop, railings, etc)

Is this class safe if I have poor balance?

Yes. This class is designed to help you improve your balance safely by always having 1 point of contact on a balance support (chair, railing, wall, etc) when doing any step exercises.

How physically demanding is this class?

Most of the exercises are simple and use only your own body weight. These are easy to do and require little fitness in advance.
Instant access after purchase.
Share
How to use

If you are purchasing a digital class, you will be prompted to login after purchase. You can use the class immediately.

If you are purchasing a DVD, we will ship the DVD out to you within 48 hours of purchase!
100% Money Back Guarantee

Money back guarantee for 90 days. If for whatever reason you are not pleased with a class, we will refund you. If you want to try out another class, we can swap out any class for another! 
View full details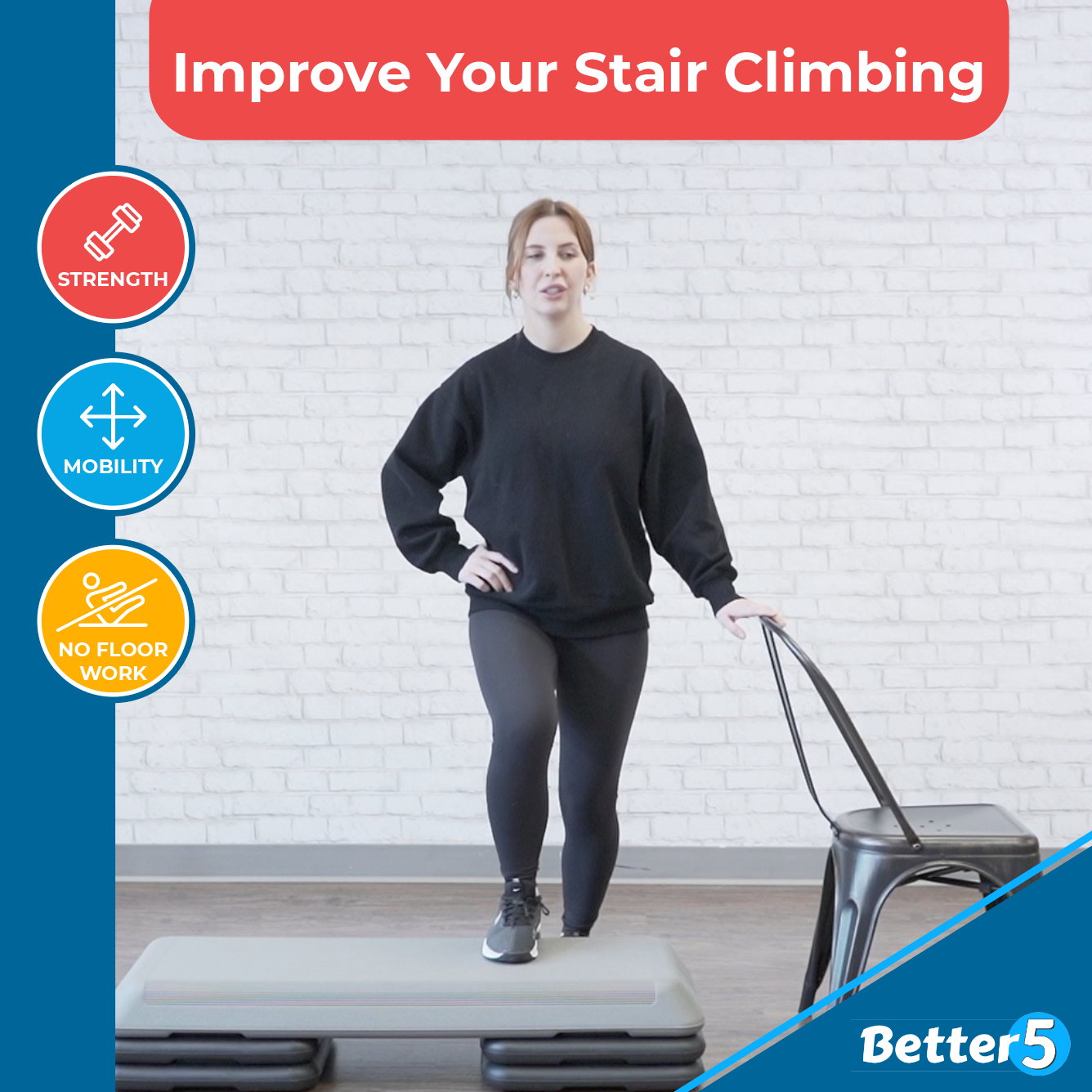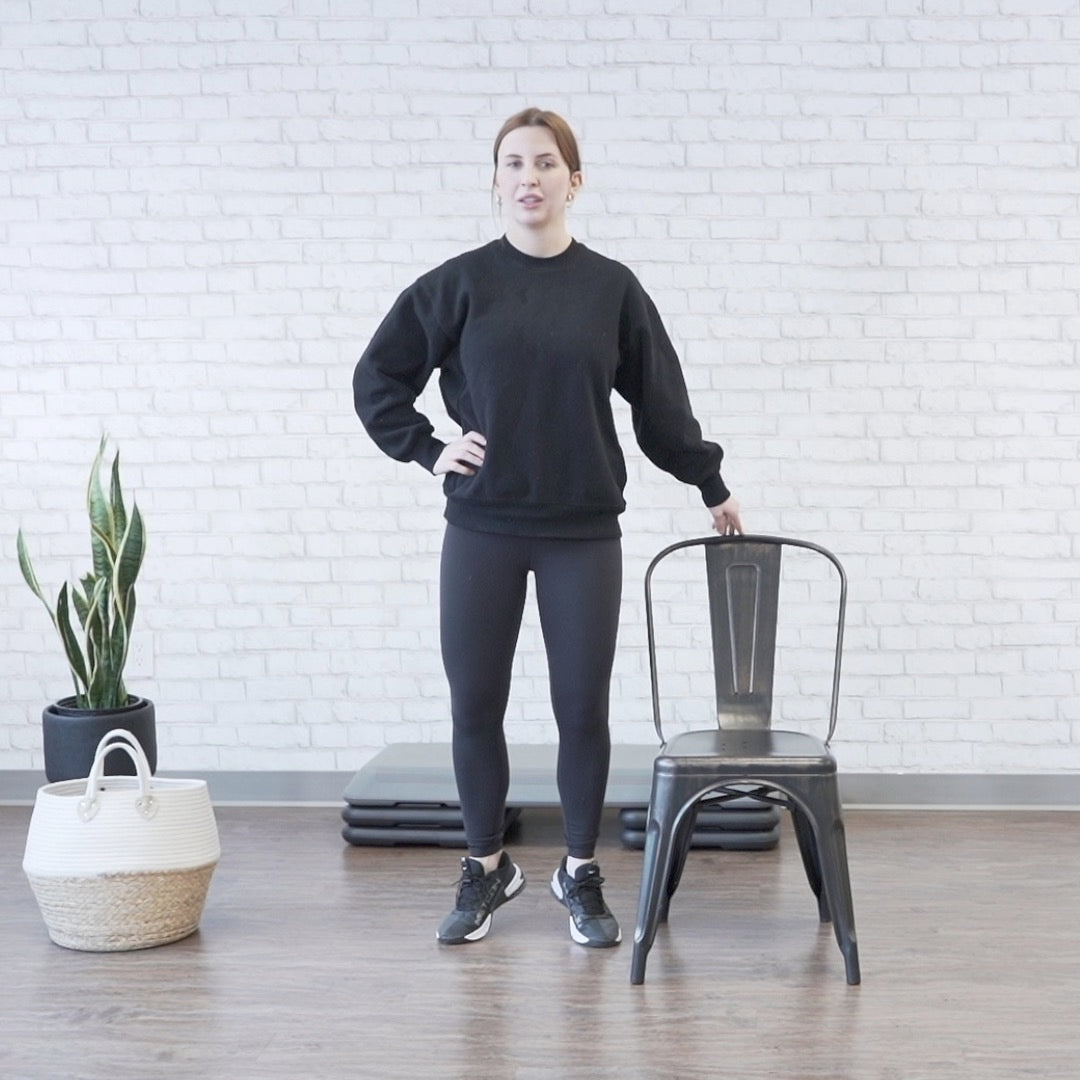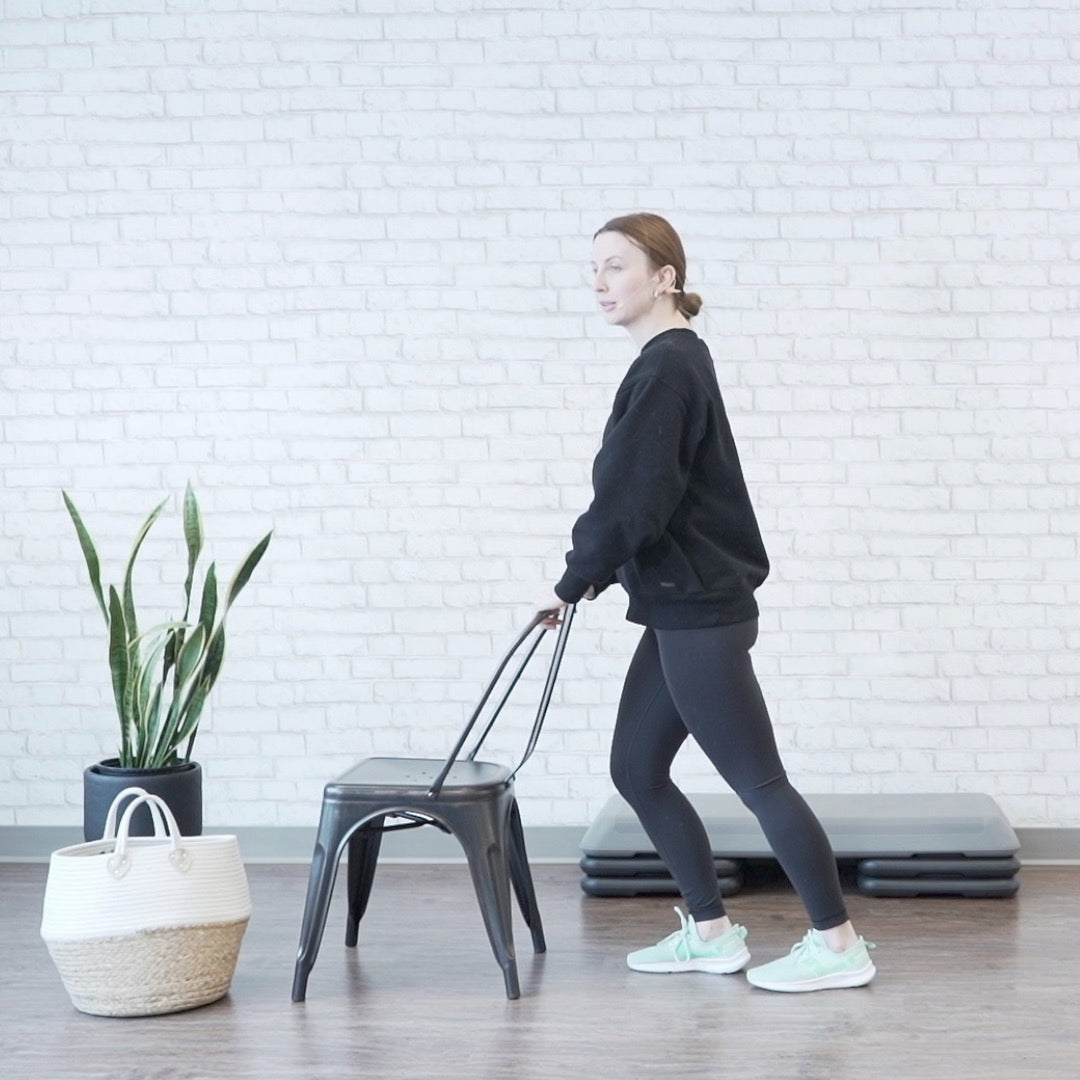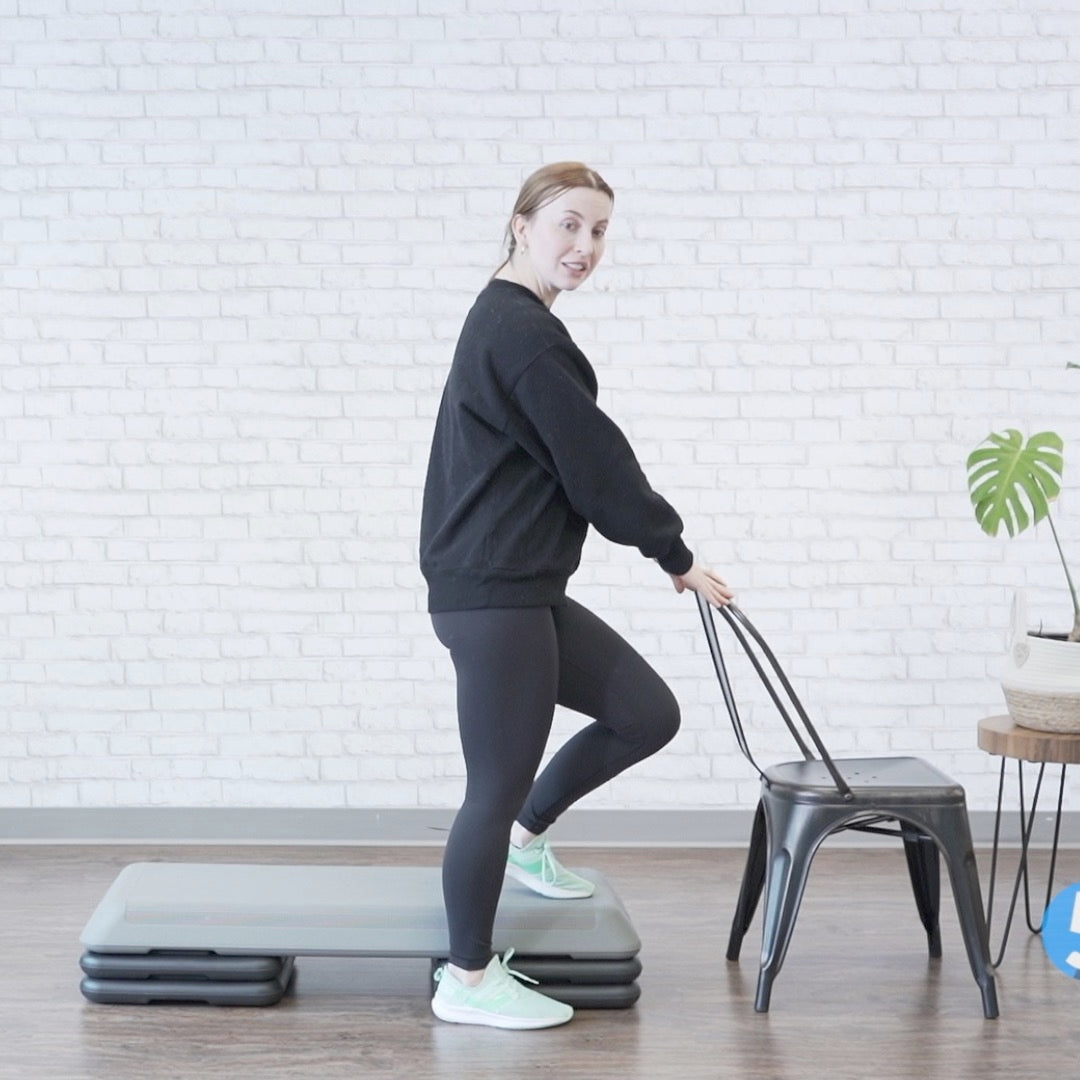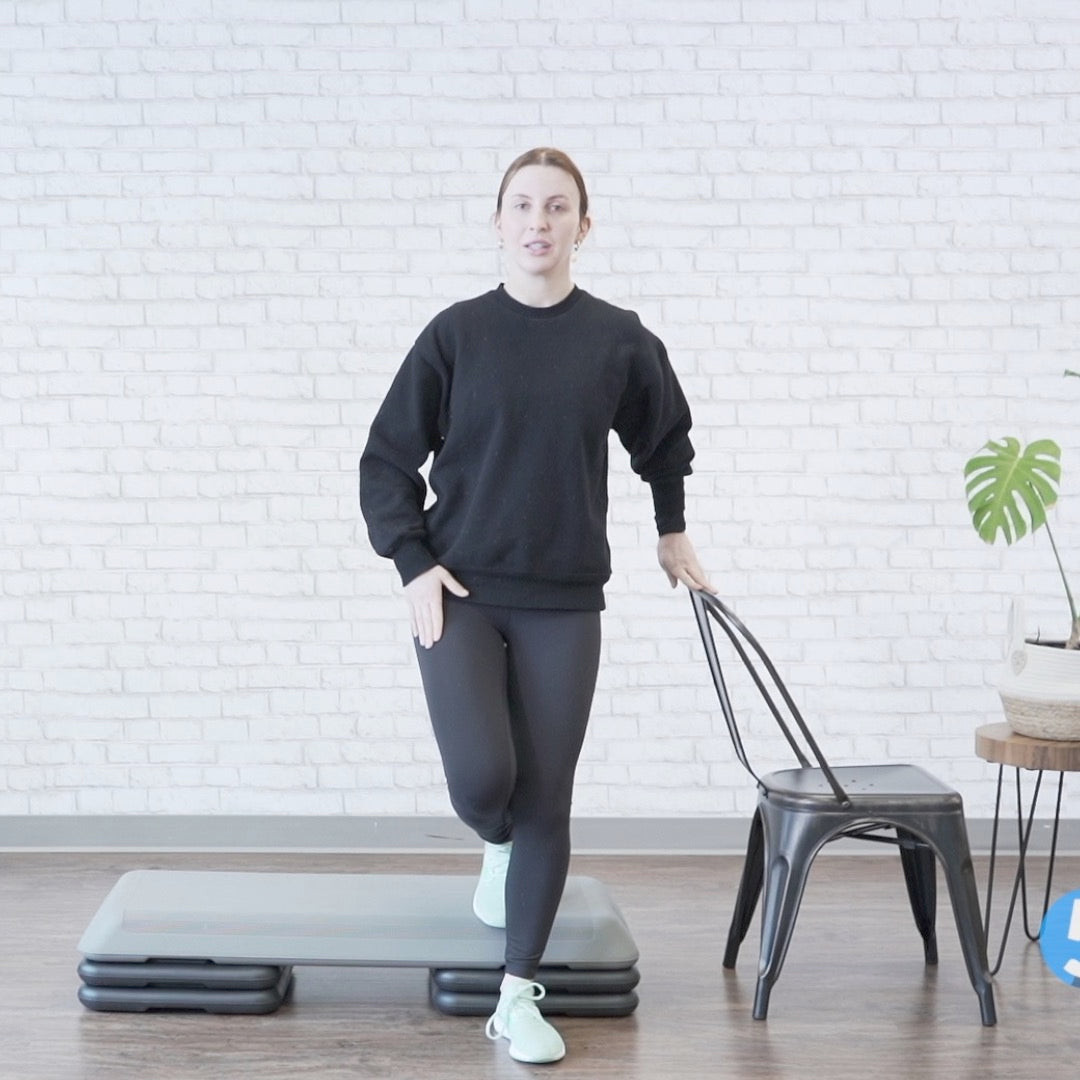 Improve your stairclimbing digital class
I have now completed this class twice and can feel an improvement in my stair climbing. The instructions are very clear with options for exercises depending on what you can manage. I recommend this course for anyone wishing to work on their stair climbing.
Thank you so much for this review! We're so glad to hear that you're seeing improvements and that you enjoyed the class :)
Stairs are Doable Now!
Because of my worn out knees, my stairs climbing will never be perfect but these exercises have strengthened my hips and ankles so I can at least do small bits of stairs much easier. But you can't stop with 7 days. You have to repeat the sets to maintain the gain!
Hi Diana,
Thank you for your feedback! We're glad to hear that the course has helped to strengthen your hips and ankles!
Way to go! :)
All the best,
Des
Better5 Support
Improve your stairclimbing
Having osteoarthritis in my right knee I thought this class may help. And I'm right! I do the exercises slowly, deliberately concentrating more reps on my right knee within reason. I can slowly feel improvement, Don't know how much more improvement I'll see. But I'll continue. Thanks for this class.
Hi Barbara,
We love hearing how the Improve Your Stair Climbing class is helping you to feel improvement, Barbara!
Enjoy the class! ️
Des
Better5 Support
This was the best class I have purchased from Better5. Keep up the good work.
Up and down
I have been doing this a few days a week and can already see a difference in the strength of my legs especially the right one.
Hi Virginia,
Glad you're finding the class helpful! :)
Best,
Des
Bette5 Support