Regular price
$47.00 USD
Sale price
$17.00 USD
Unit price
per
Sale
Sold out
How To Gently Regain Knee Function & Lower Body Strength—Without Risking Your Knees

Safely get back to your favorite activities & physical abilities after knee replacement surgery—in less than 15 minutes per day
5 Days Of Classes

10-15 Minutes/Session

No Floorwork

Rated: Easy/Beginner

Equipment: Chair; Resistance Band; Yoga Block; Foam Roller; A Cloth
Instructor: Dr. Ben Stevens
Whether you've had knee replacement surgery or just have "bad knees"—this class keeps your knees safe while building up your lower body strength using gentle, progressive exercises. As your lower body muscle & strength increases you'll notice a growing improvement in your knee function & stability.
This class is designed entirely to keep your knees safe so you don't have to worry if you're pushing yourself too hard or doing something that will cause your knees to flare up. You'll finally be able to start getting your fitness & physical abilities back—while improving knee function.
Watch the class preview below:
Who is this course for?
Anyone who has has knee replacement surgery

Older adults with "bad knees"

People who suffer from inflammation, pain or stiffness in their knees

Anyone wanting to safely regain their fitness levels post knee surgery

Those looking for knee-safe lower body strengthening

People with knee strength or stability issues
What are the benefits?
Improved knee mobility & strength

Reduced stiffness, inflammation & pain

Improved fitness

Improved joint mobility

Increased lower body strength

Feel confident while exercising knowing your knees are safe!
With this class, you'll get:
5 days of step-by-step classes

10-15  minutes per session

ZERO floorwork—absolutely no getting down on the ground

Closed captioning

Instant access

Own all classes for life (NO subscription)

100% money-back guarantee
FAQ:
Do I need to get down on the floor and back up?

No, all of the exercises are done while seated or standing and holding onto a chair.

What equipment is needed?

You'll need a chair, a resistance band, a yoga block, a foam roller, a cloth or something that can slide on the floor, and space around you.

How physically demanding is this class?

This is a gentle & easy class. All exercises are simple and can be done by anyone of any fitness ability.
Instant access after purchase.
Share
How to use

If you are purchasing a digital class, you will be prompted to login after purchase. You can use the class immediately.

If you are purchasing a DVD, we will ship the DVD out to you within 48 hours of purchase!
100% Money Back Guarantee

Money back guarantee for 90 days. If for whatever reason you are not pleased with a class, we will refund you. If you want to try out another class, we can swap out any class for another! 
View full details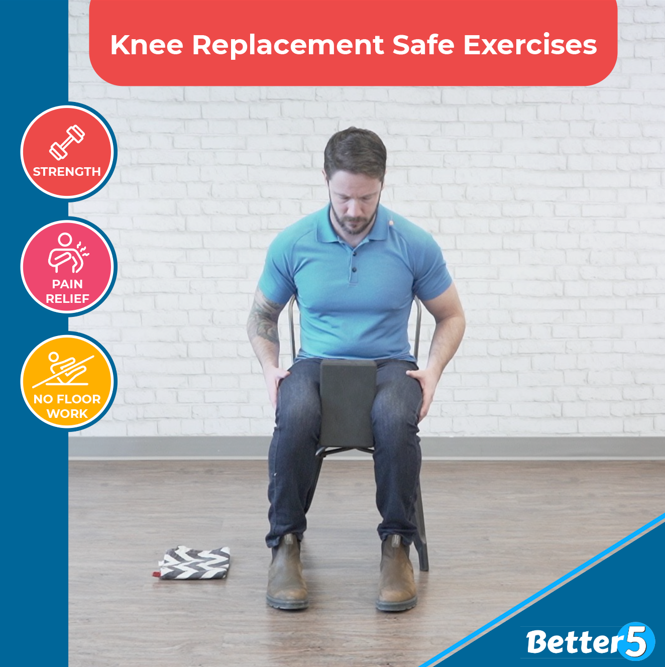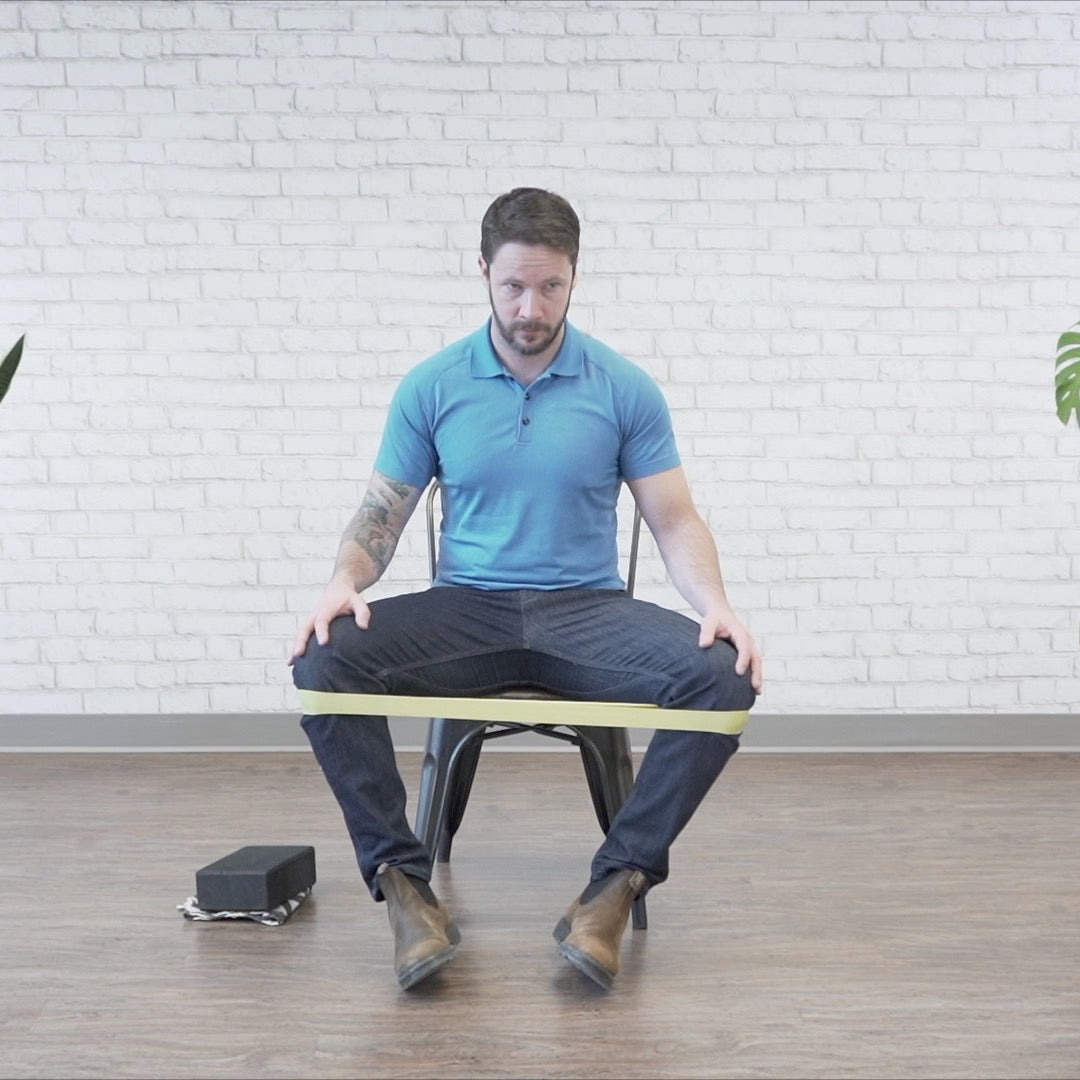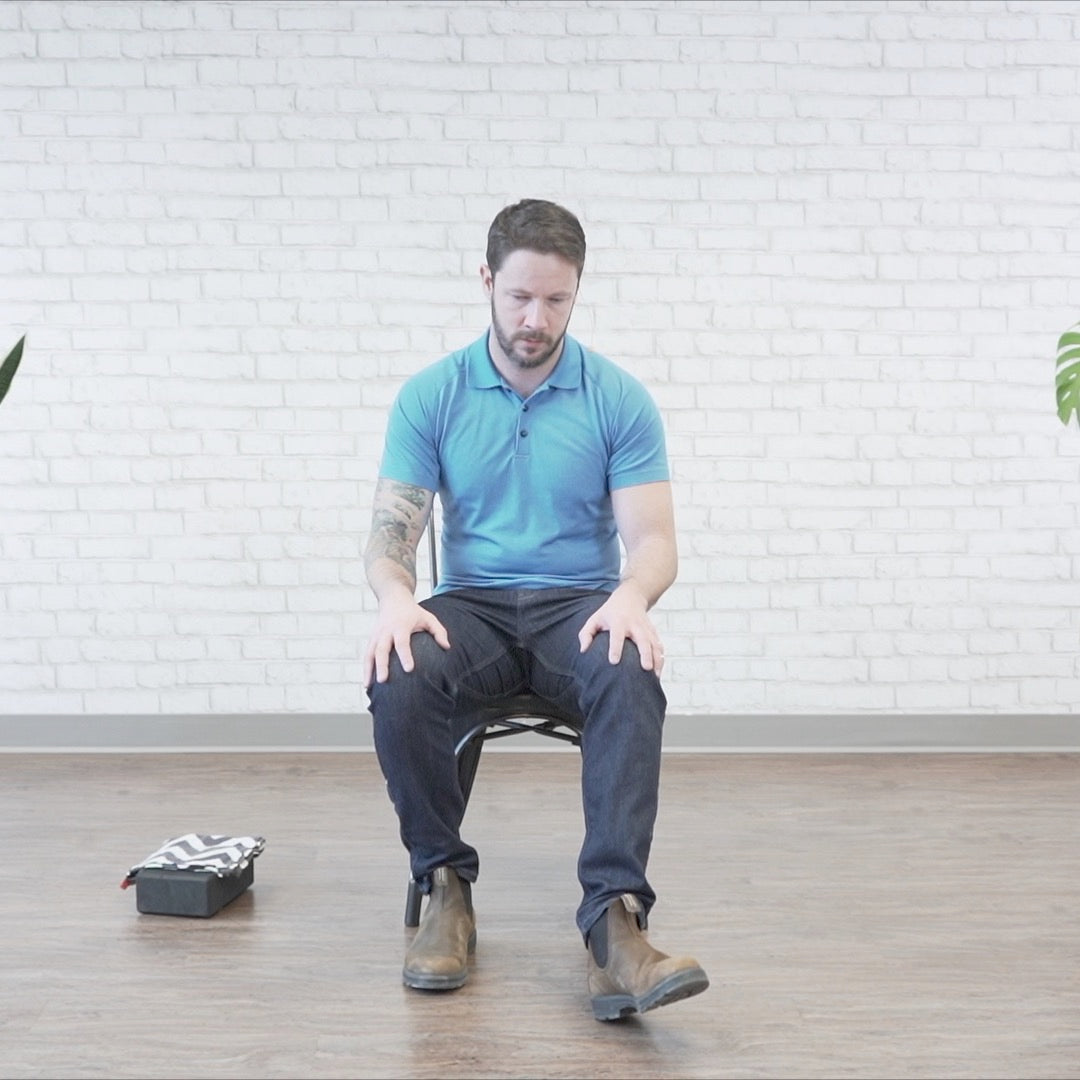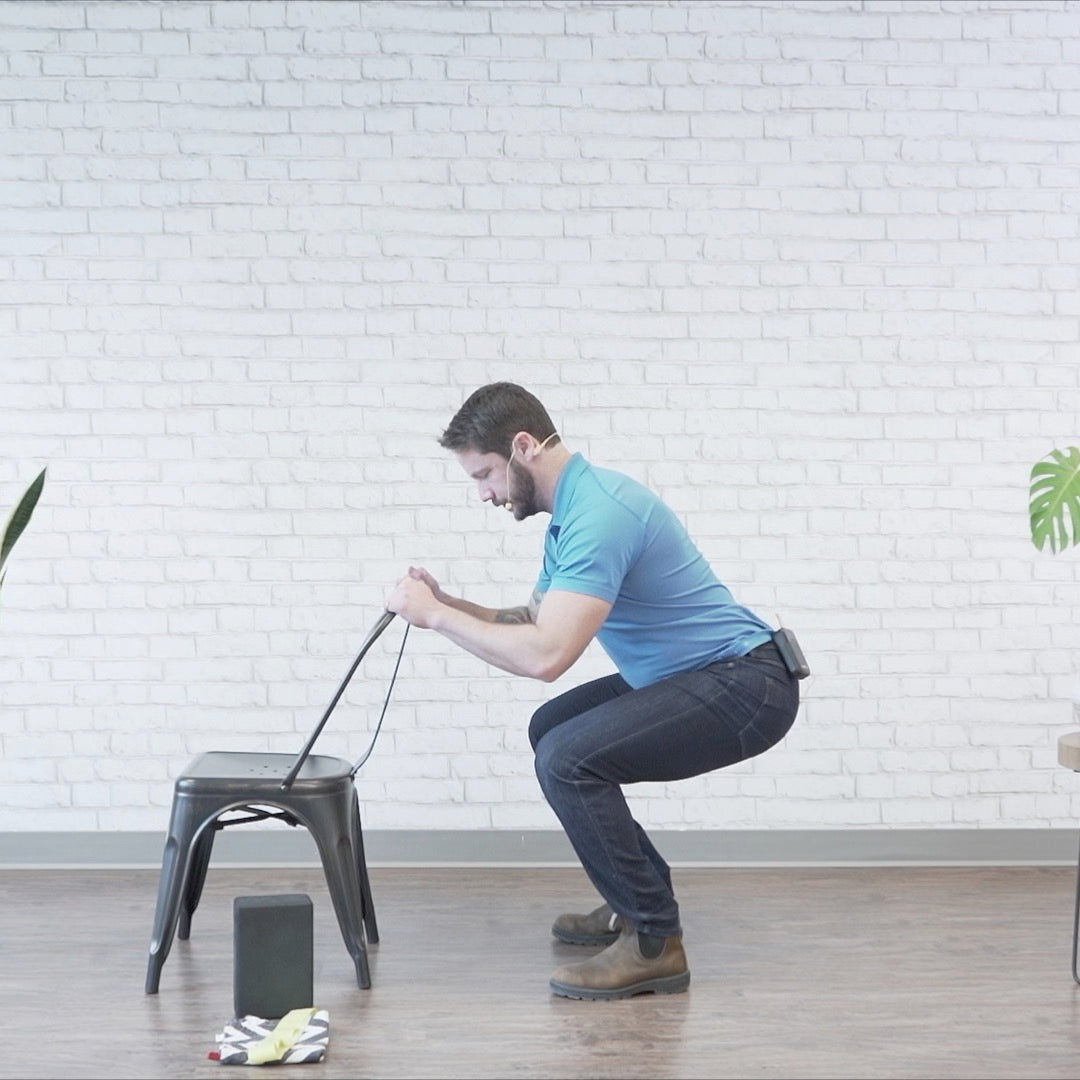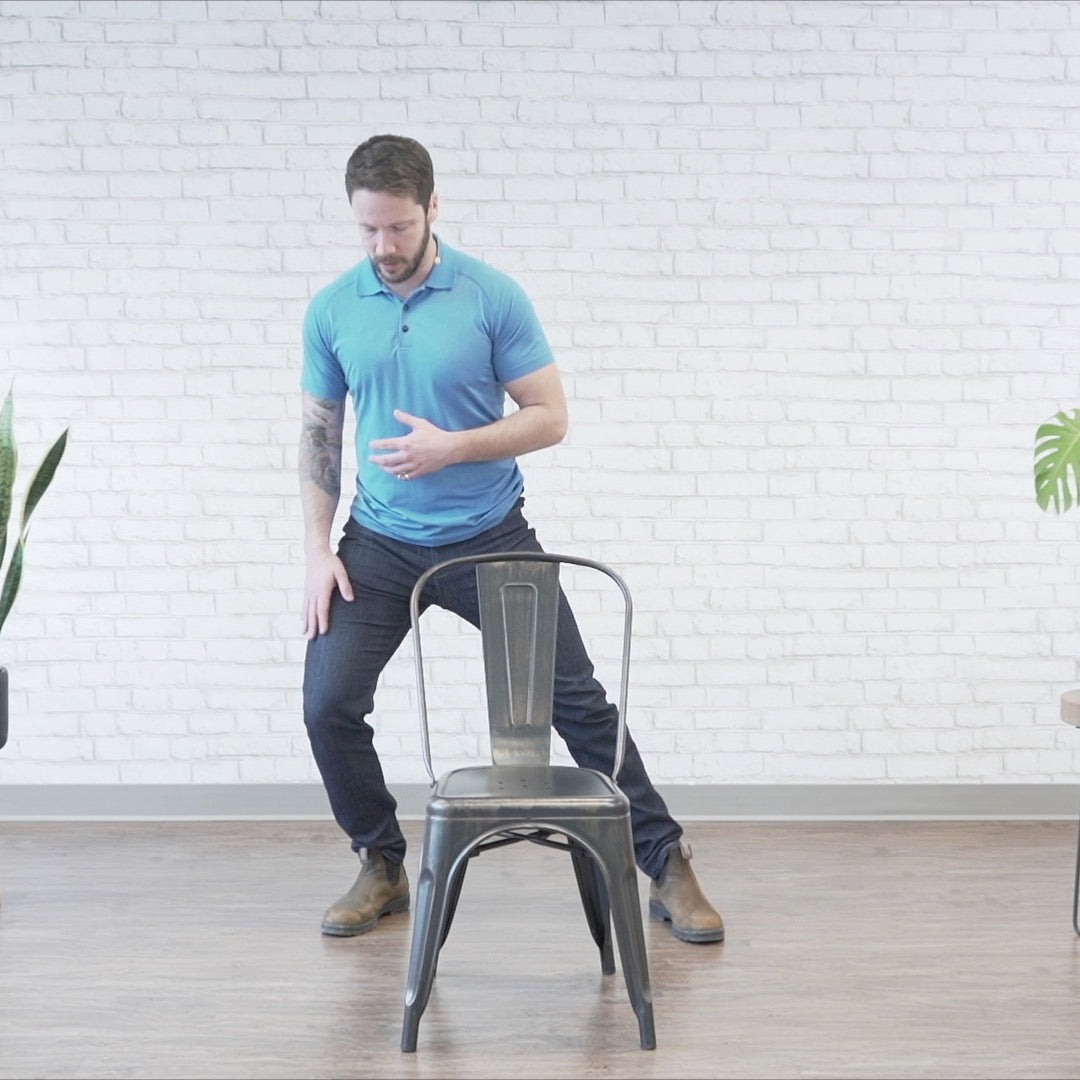 Knee Replacement Safe Exercises Digital Class
Knee replacement excercises
I just had my right knee replaced! These exercises I did before my surgery were very benifical for my recovery exercises !
Thank you for your review! I'm glad they were helpful for you.
Just at the right time for me
I had my right knee replaced last March and my left will be replaced in two weeks.
Although I do the exercises I learned in physical therapy, Dr. Ben's exercises add new movements that benefit my knees and arthritic hips.
Thank you for the kind words. We're glad to help! Good luck with your knee replacement <3
Perfect Timing
I had a total right knee replacement in January. Still getting Physical Therapy but I do my own workout on the days I do not go for therapy. This class is just the little extra exercise I need. Easy to follow & enjoyable.
Knee Replacement Safe Exercises Digital Class
Hi Carol,
Thank you for the wonderful review of the Knee Replacement Safe Exercises Class!
Enjoy your classes!
Des
Better5 Support