Regular price
$47.00 USD
Sale price
$17.00 USD
Unit price
per
Sale
Sold out
The Gentle & Calming Way To Get Rid Of Neck & Shoulder Stiffness

How to increase range of motion & stop the pain in your upper back, shoulders & neck with gentle yoga techniques designed specifically to release stiffness.
7 Days Of Classes

20 Minutes/Session

Floorwork included

Rated: Gentle

Equipment: Yoga Mat; Yoga Blocks; Yoga Strap
Instructor: Shalanne Wilkison
If you have any neck, shoulder or upper back pain whatsoever—this is the class for you. Shalanne takes you step-by-step through all the specific yoga poses that stretch out the muscles that have tightened up & are causing you pain in these areas. Through this series of easy movements you'll release the tension that's built up & gently bring your body back into alignment.
You'll get relief from tension & stress in your upper shoulders, spine, neck & even into your jaw allowing you to regain your full range of motion—and live without the pain.
Watch the class preview below:
Who is this course for?
Anyone with tightness in their shoulders, upper back or neck

People who look at a computer most of their day

Those with "text neck" from looking at their phone a lot

Anyone with frozen shoulders 

People wanting more shoulder mobility

Anyone who needs a simple reset to unlock stiffness
What are the benefits?
Freedom from upper back, shoulder & neck stiffness

Releases tension & stress

Increases neck & shoulder range of motion & mobility

Reverses hunched shoulders

Provides quick relief

Brings spine back into alignment

Improves posture
With this class, you'll get:
7 days of classes

20-minute sessions

Own all classes for life

Gentle & safe

Closed captioning

Instant access

Own all classes for life (NO subscription)

100% money-back guarantee
FAQ:
Do I need to get down on the floor?

Yes. Most movements are performed from the floor. You will not have to get up and down a lot. Once you are on the mat you will stay there for the majority of the class.

What equipment is needed?

You'll only need a yoga mat, yoga blocks (or a stack of books) and a yoga strap.

How physically demanding is this class?

This is a gentle & slow-paced class with easy & thoughtful yoga poses. It is rated as an easy class that anyone who can get down on the floor can do.
Instant access after purchase.
Share
How to use

If you are purchasing a digital class, you will be prompted to login after purchase. You can use the class immediately.

If you are purchasing a DVD, we will ship the DVD out to you within 48 hours of purchase!
100% Money Back Guarantee

Money back guarantee for 90 days. If for whatever reason you are not pleased with a class, we will refund you. If you want to try out another class, we can swap out any class for another! 
View full details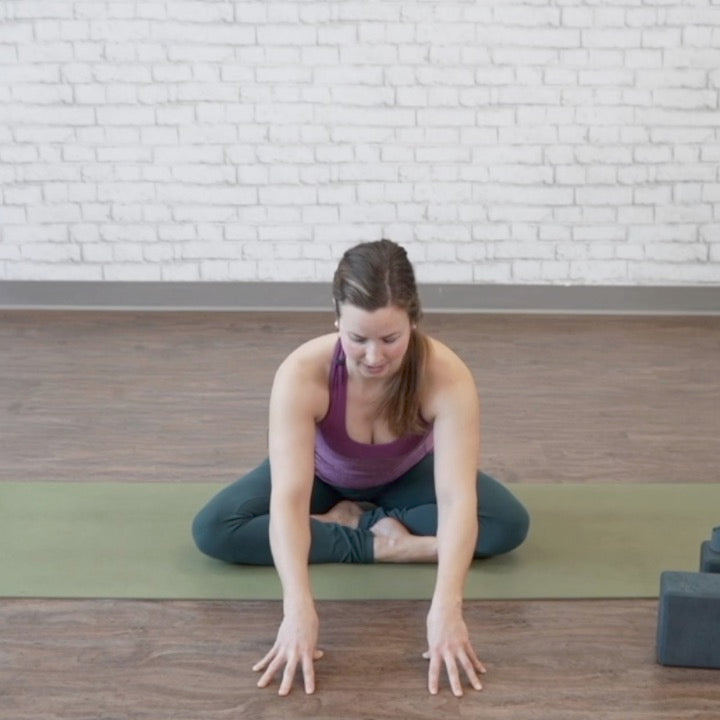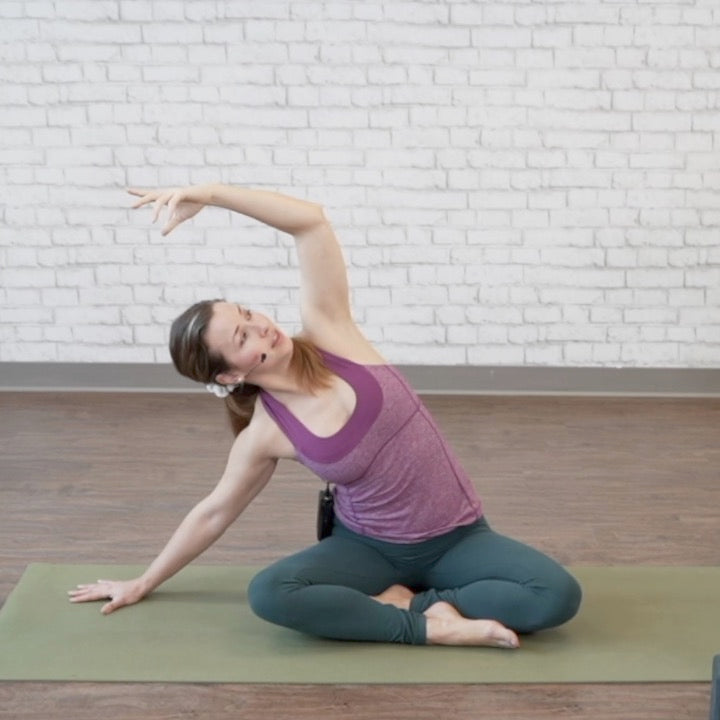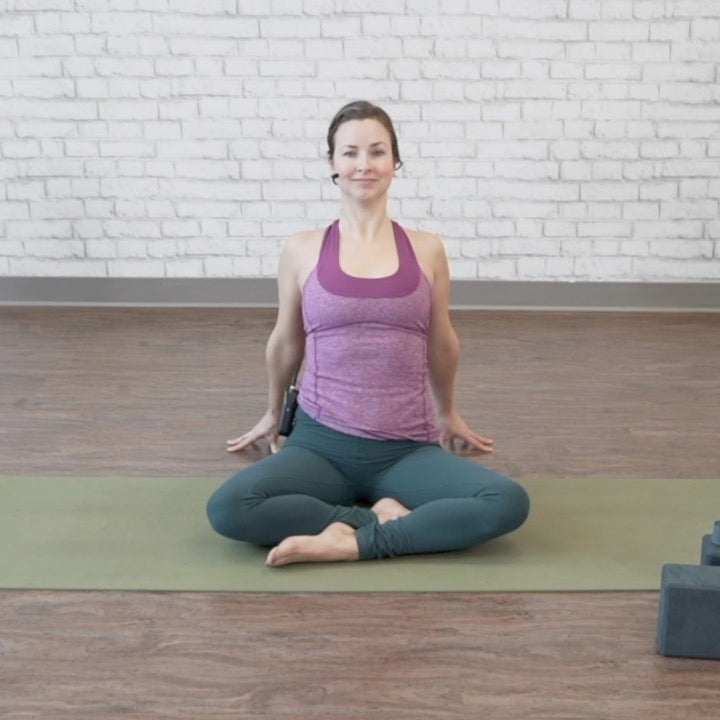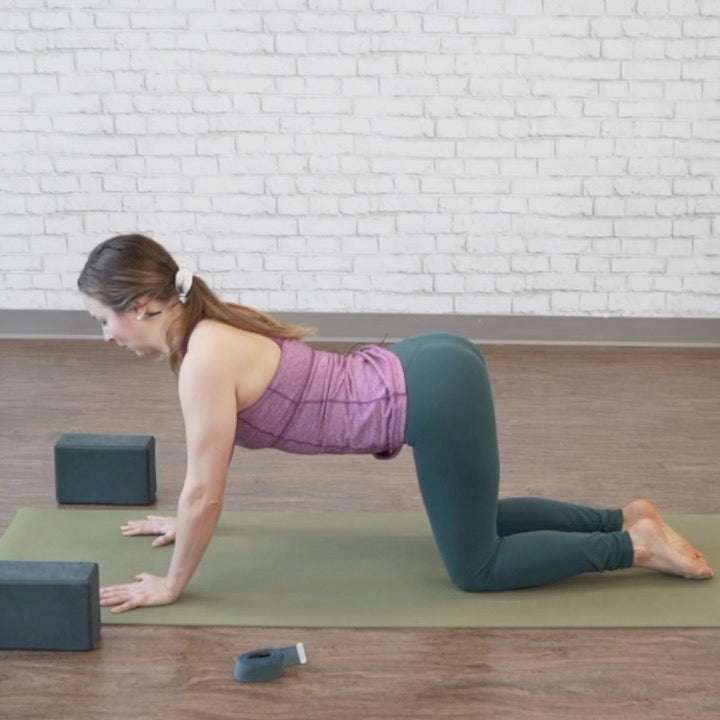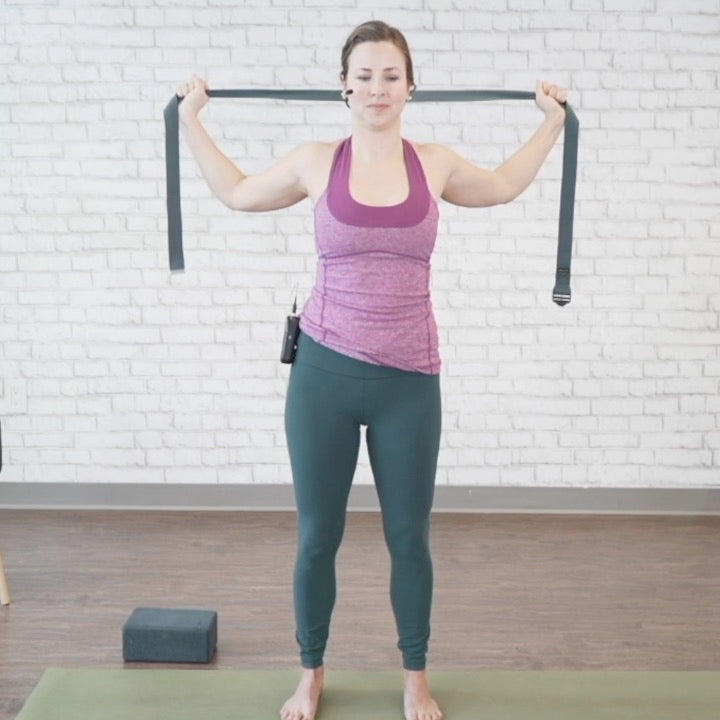 Fantastic Class!
This class was exactly what I needed! I absolutely love how the various yoga moves are used to provide great relief from neck pain. The instructor is terrific and the pace of the class is just right.