Regular price
$47.00 USD
Sale price
$17.00 USD
Unit price
per
Sale
Sold out
Get Back Into Shape—By Sitting In A Chair!
A truly gentle & easy way to get fit and stay active at 50+ that won't leave you sore, in pain or frustrated
5 Days Of Classes

30 Minutes/Session

No floorwork

Rated: Very Easy/Beginner

Equipment: Chair. (Optional, but recommended: resistance bands)
Instructor: Melanie Morrisette
This is a cardio class that is so gentle you won't give up on it. You'll get your heart rate up in a safe & supportive way that isn't too hard on your body, joints or endurance. All movements are done entirely while seated in a chair—which is great for anyone concerned about their balance. 
It's the perfect class for those wanting to move more, but fear or physical ability makes it hard to start or stick with it. It's one of the safest ways for adults 50+ to reclaim their health safely & effectively. 

Watch the class preview below:
Who is this course for?

People who want to improve their fitness but are concerned about the balance or strength needed for a traditional program

Beginners looking for an easy cardio program

Older adults looking for a gentle way to ease back into exercising

Anyone who has had their mobility decreased in the last few years

Everyone! This is an easy, beginner class anyone of any fitness or ability level can do
What are the benefits?
Improved whole body fitness

Burns calories & fat

Improved breathing, increasing cardiovascular system

Increased energy and improved mood 

Increased overall mobility

Builds stamina & endurance
With this class, you'll get:
5 days of step-by-step classes

30 minutes per session

Closed captioning

A hard copy DVD mailed directly to your door

Own all classes for life (NO subscription)

100% money-back guarantee
FAQ:
Do I need to get down on the floor and back up?

 No, all of the exercises are done in a chair.

What equipment is needed?

 All you'll need is a chair, and exercise bands are recommended.

How physically demanding is this class?

 Most of the exercises are simple and use only your own body weight. These are easy to do and require little fitness in advance.
Get the digital version here for instant access (Click or Tap Here)
Share
How to use

If you are purchasing a digital class, you will be prompted to login after purchase. You can use the class immediately.

If you are purchasing a DVD, we will ship the DVD out to you within 48 hours of purchase!
100% Money Back Guarantee

Money back guarantee for 90 days. If for whatever reason you are not pleased with a class, we will refund you. If you want to try out another class, we can swap out any class for another! 
View full details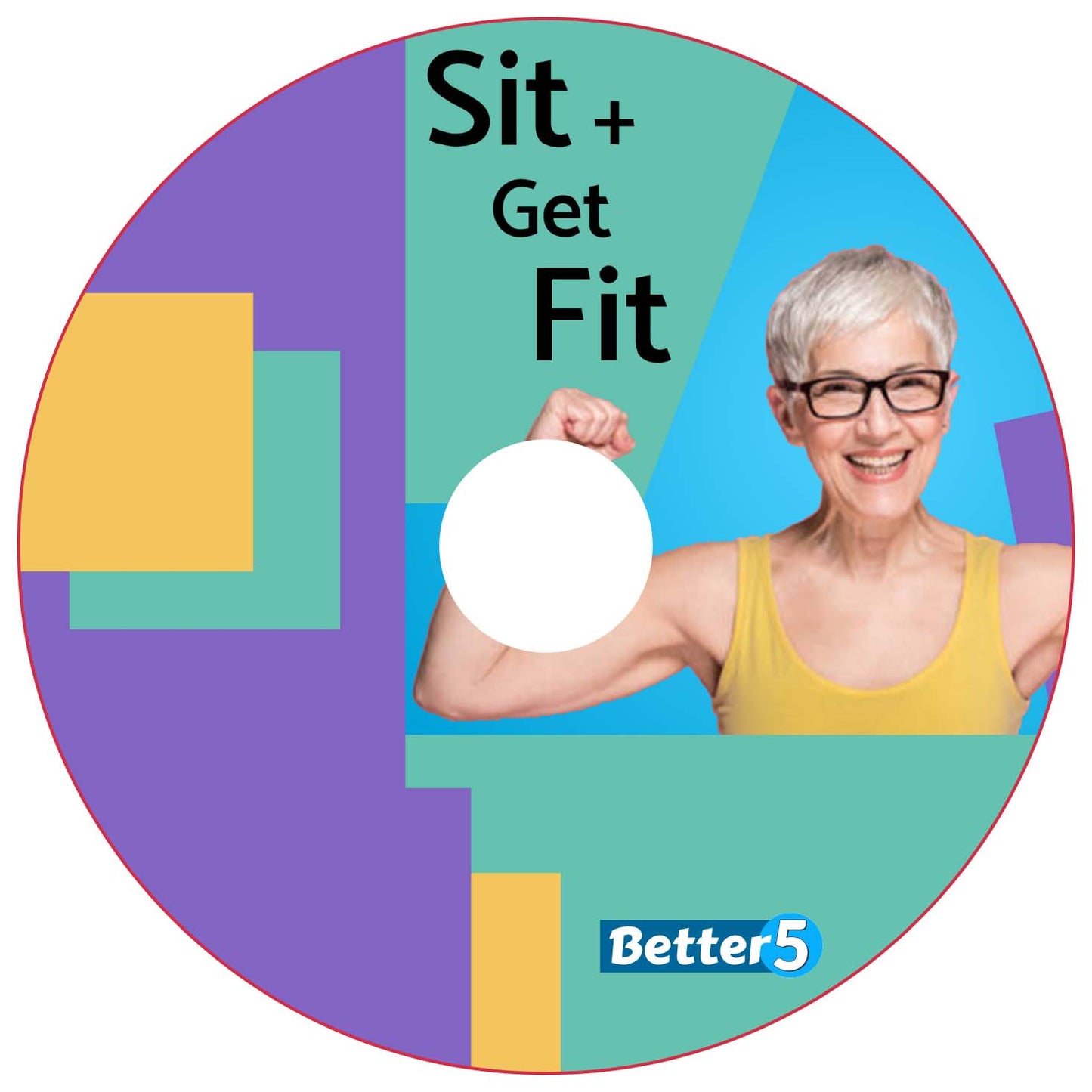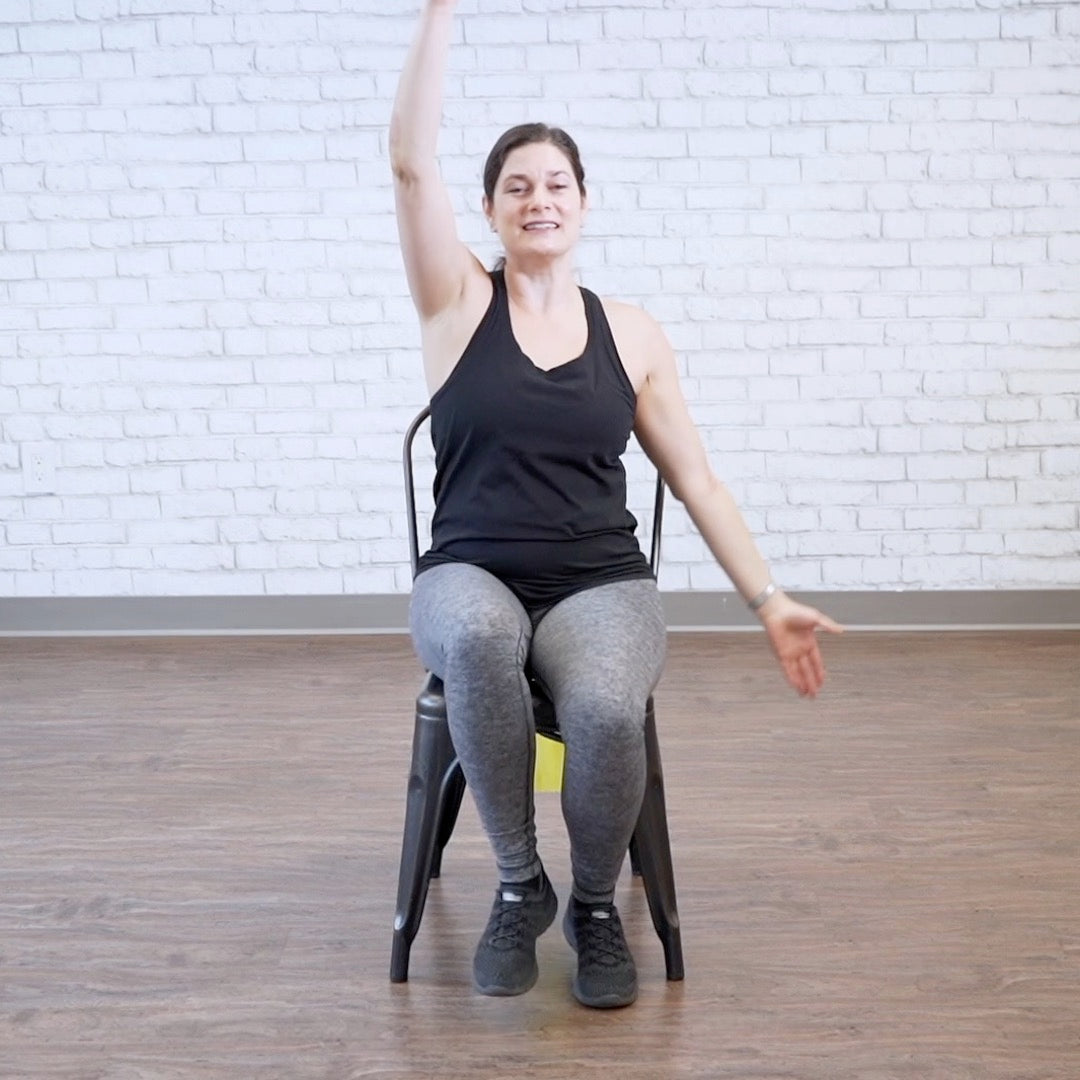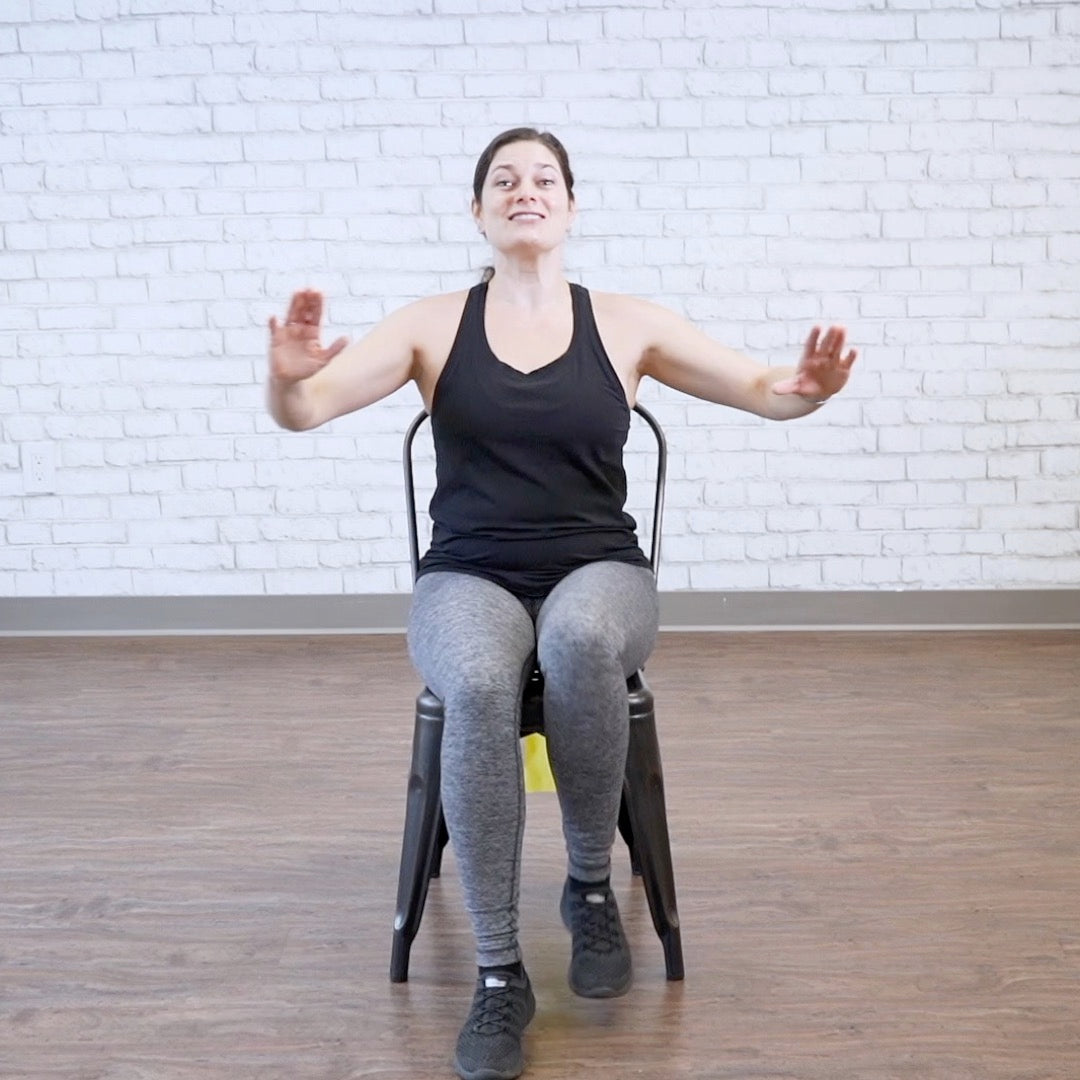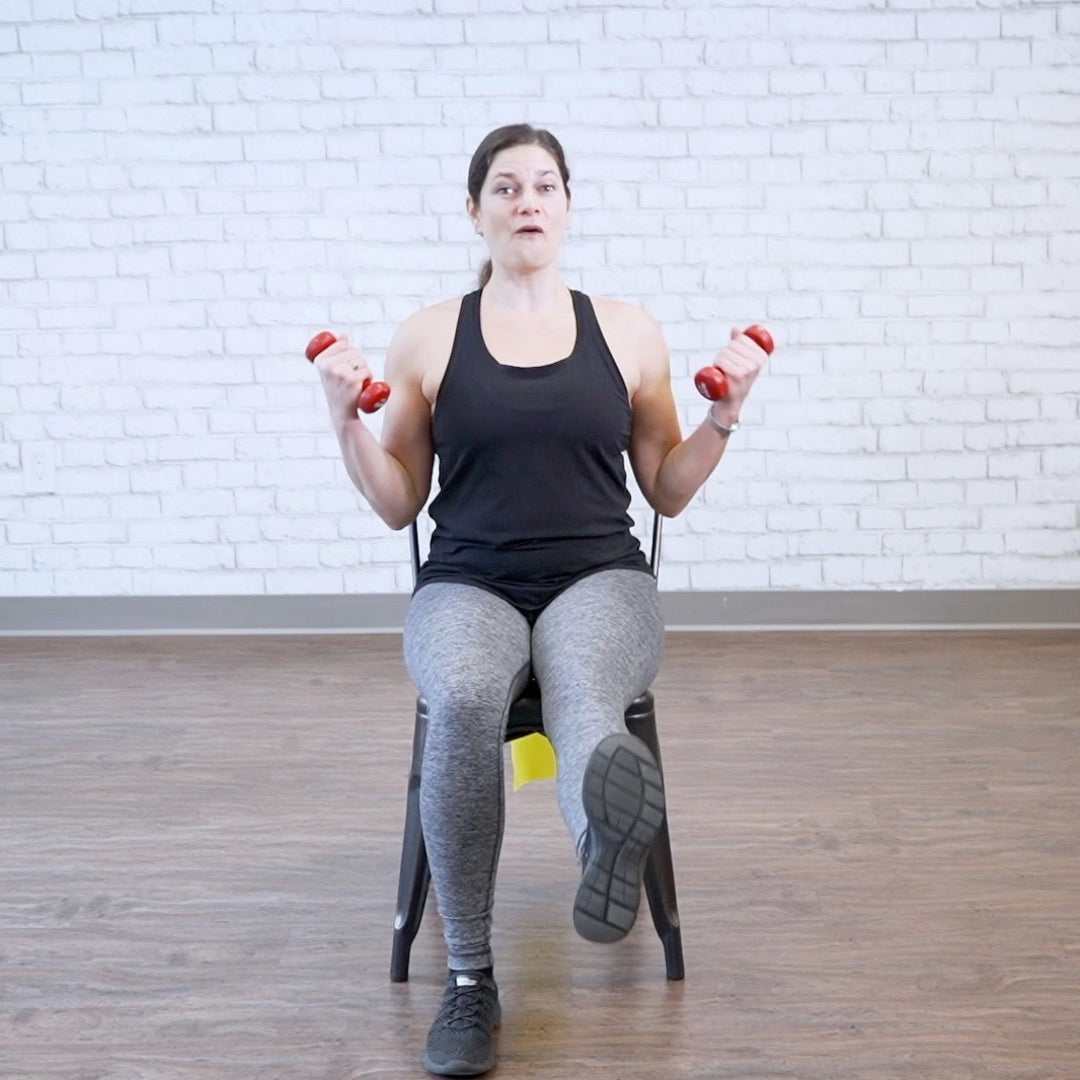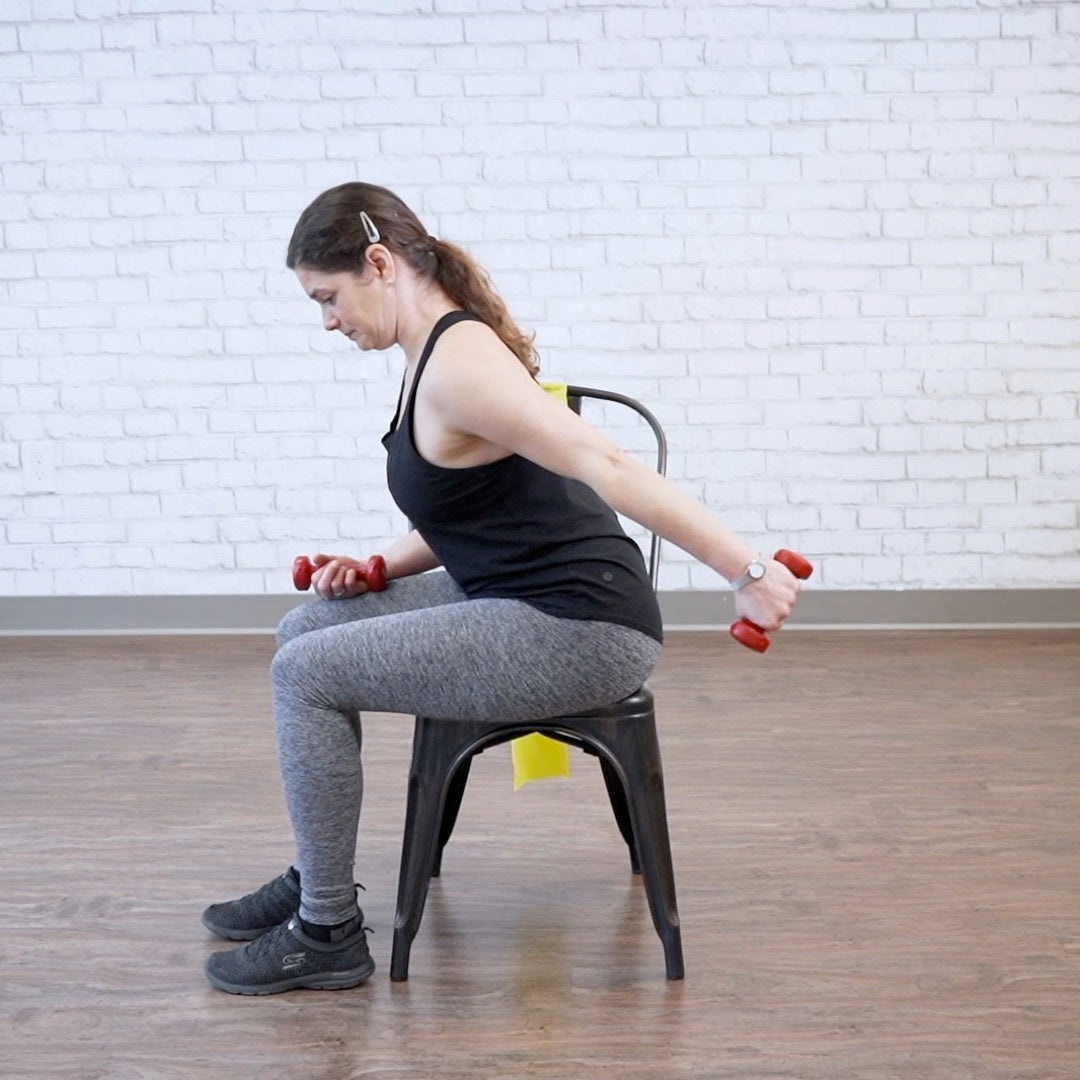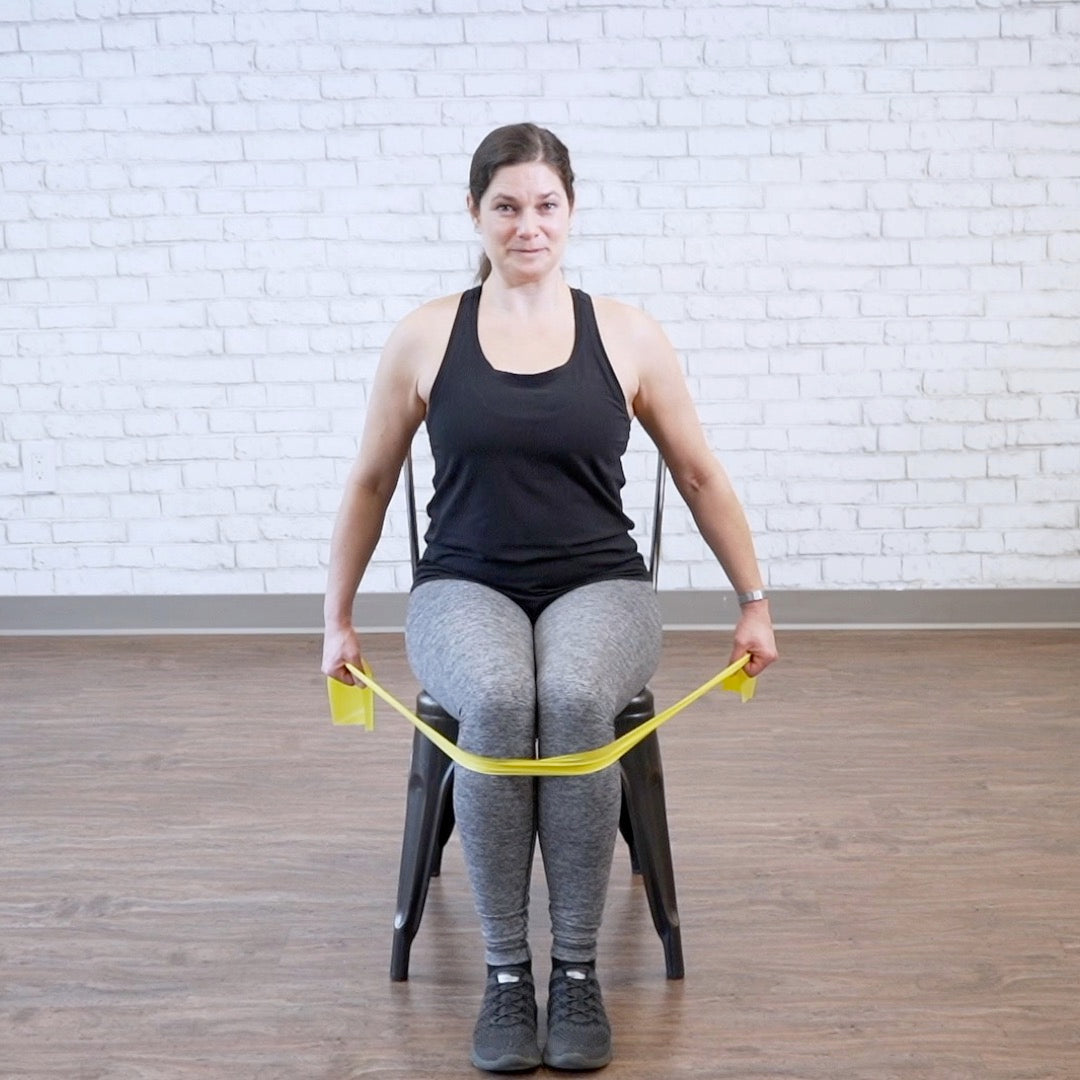 Great Workout
I love all the Bettrr5 workouts!
Hi Judy,
Thanks for the review! We're glad you are loving your Better5 classes! :)
Kindly,
Des
Better5 Support
I'd rate this 10 stars if I could! Definitely worth it!
First of all, this class is amazing because it ACTUALLY meets the needs of my age group. I'm 72 with osteoporosis and unsteady balance. I've had a lot of help and been given many of the exercises that are in this program... but never in the way that they've put it together. The big difference for me is that each lesson wasn't too long. It was the right balance between cardio, strengthening and stretching. It was so nice to be able to slow the video down and pause when I needed to. And the instructions were so clear and repeated often I had no problem following along. I felt like I could handle it, I was encouraged and I keep coming back to it which is helping me feel better every day.
I've been recommending this to all my friends
I've taken a lot of different classes at the gym and online and everywhere else under the sun, but this is by far my favorite. I've been doing it practically every day for a month and I feel soooo much better. Although all the exercises seem easy, they are extremely effective. If you want a fun way to get moving, this is it for sure.
Really enjoying it
This is doable for an overweight, not very fit 60 year old person like me yet challenging at the same time. I feel better every time I take the class and the instructor is awesome! She teaches every move so clearly.
An easy way to feel good
I decided I was tired of being unable to do the things I used to do when I was younger and needed something to start me exercising. Sit and Get Fit got me moving and I love it! It's just the right level for me to finally have something I can stick to.