Regular price
$47.00 USD
Sale price
$17.00 USD
Unit price
per
Sale
Sold out
Stop Leaks, Reduce Pain & Regain Control Of Your Bladder & Bowels

Here's how to gently lengthen & strengthen the muscles of your pelvic floor—without getting down on the ground
5 Days Of Classes

20 Minutes/Session

No floorwork

Rated: Beginner/Moderate

Equipment: Chair; Yoga Mat; Resistance Band; Dumbbells; Bolster Or Pillow; Yoga Ball Or Cushion
Instructor: Paulina Wegrzyn, Registered Physiotherapist
Many people suffering from a weak pelvic floor assume it's a normal part of aging & think they have to live with its symptoms. Don't let that be you. Just like how leg exercises improve your strength & balance, there are exercises that strengthen & improve the function of your pelvic floor muscles. 
If you experience any leaks when you sneeze or cough, experience pain in your pelvis or suffer from any pelvic floor dysfunction, this class will help you regain control of your pelvic floor muscles & reduce symptoms of incontinence. First, you'll learn how to find these small muscles then you'll start lengthening them before progressing to strengthening exercises. 
Watch the class preview below:
Who is this course for?
Older adults with pelvic floor concerns

Anyone struggling with incontinence issues

Those with pain or dysfunction in their pelvis

Anyone with pressure or heaviness in their pelvic floor
What are the benefits?
Improved bladder & bowel control

Reduced symptoms of incontinence

Decreased heaviness or pressure in the pelvic floor

Increased awareness of the pelvic floor

Prevents further pelvic floor weakening

Reduced "after dribble" in men

Reduced risk of pelvic organ prolapse

Can help prevent already prolapsed pelvic organs from getting worse

Reduced pelvic floor pain
With this class, you'll get:
5 days of step-by-step classes

20 minutes per session

ZERO floorwork—standing or sitting only

FREE 1 Day Bonus Challenge (includes floorwork)

Closed captioning

Instant access

Own all classes for life (NO subscription)

100% money-back guarantee
BONUS: FREE 1 DAY CHALLENGE
In addition to your 5 day program you'll get a FREE 1 day bonus class—perfect for those ready for a challenge. You'll be given a new series of exercises in this bonus class that can be performed from the floor to improve your pelvic floor function even more.
FAQ:
Do I need to get down on the floor and back up?

No, all exercises in the 5 day program are completed while seated or standing & holding onto a chair. (The bonus 1 day challenge class that is included for free does contain floorwork)

What equipment is needed?

You will need a chair, yoga mat, resistance band, a 5-pound weight (or less), a bolster or pillow, a yoga ball or cushion & 5 feet of space (ideally against a wall.)

How physically demanding is this class?

This is a beginner class that is doable, but challenging at times. You can continue to repeat each day until you feel ready to progress to the next day.
Instant access after purchase.
Share
How to use

If you are purchasing a digital class, you will be prompted to login after purchase. You can use the class immediately.

If you are purchasing a DVD, we will ship the DVD out to you within 48 hours of purchase!
100% Money Back Guarantee

Money back guarantee for 90 days. If for whatever reason you are not pleased with a class, we will refund you. If you want to try out another class, we can swap out any class for another! 
View full details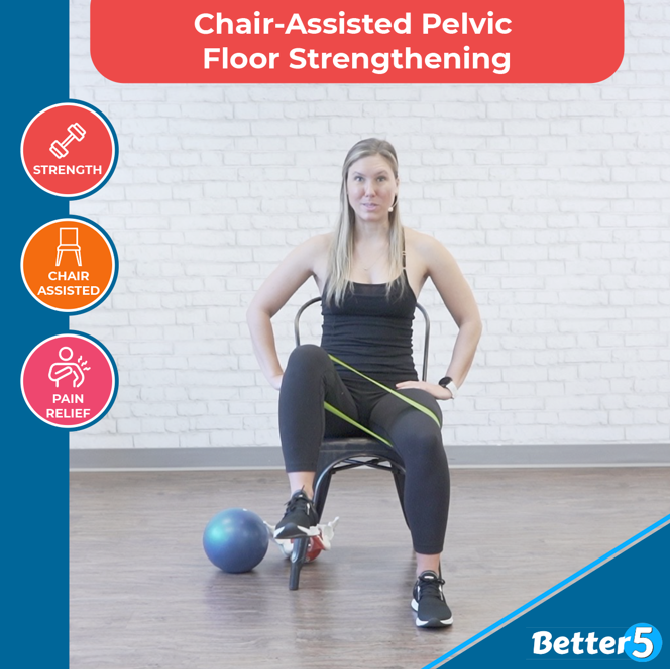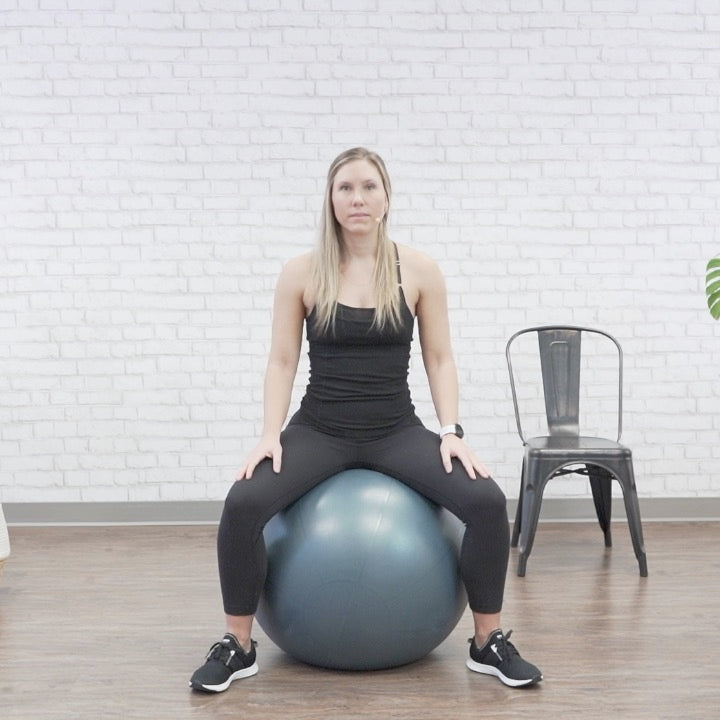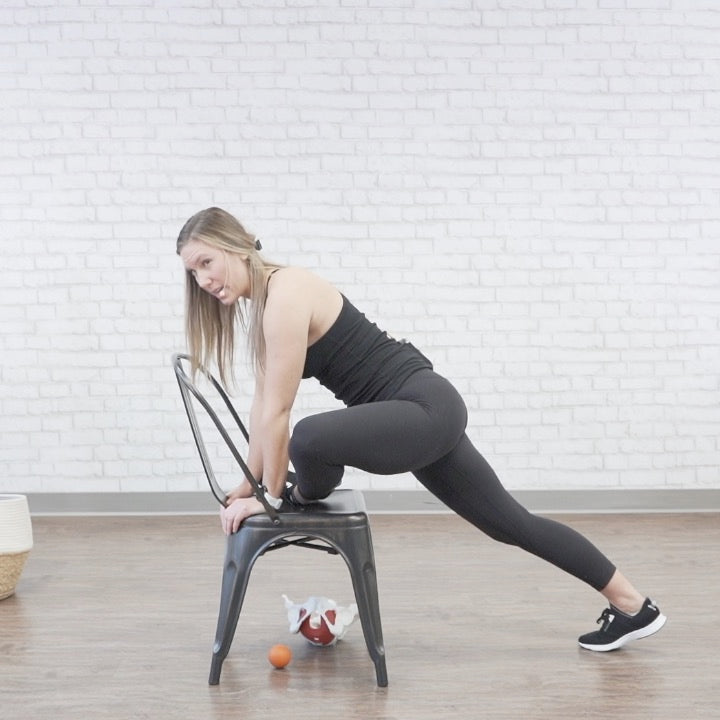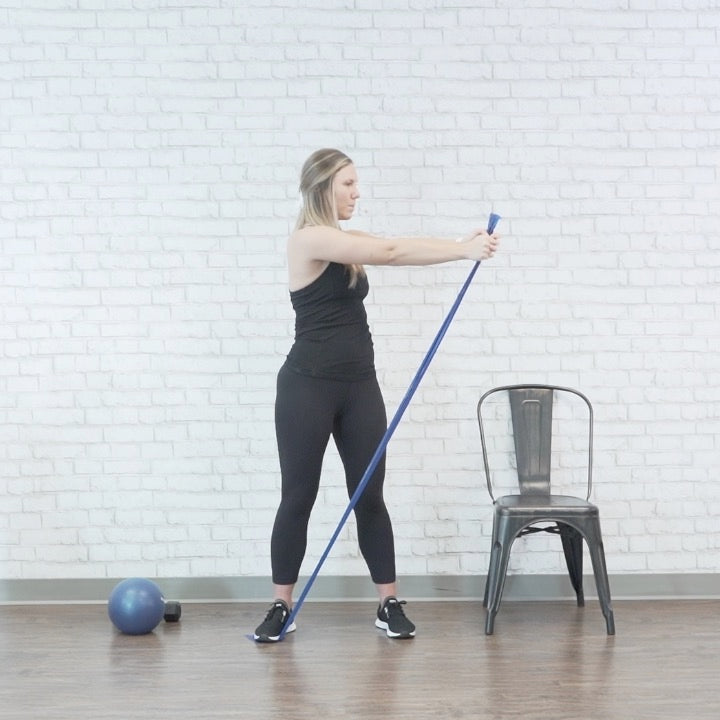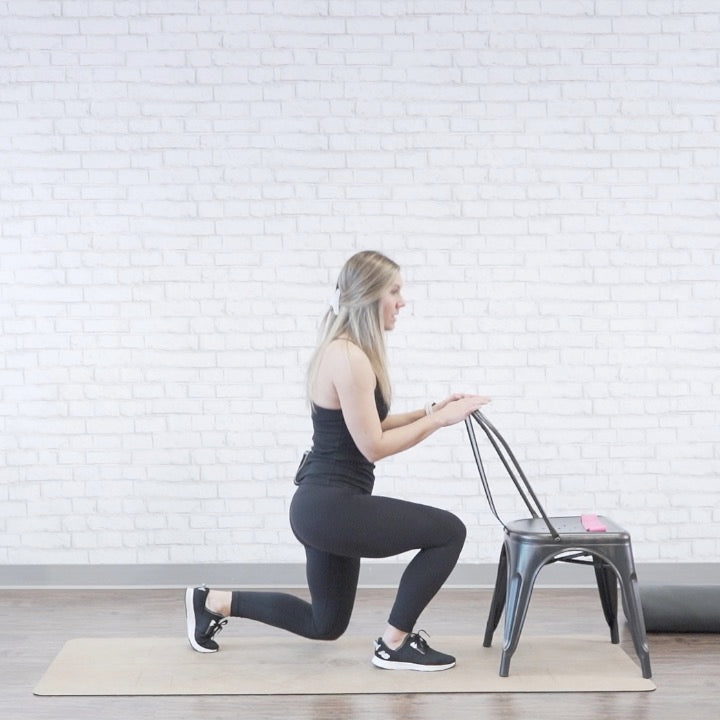 Chair Assisted Pelvic Floor Strengthening - digital class
Paulina seems very knowledgable about the topic. She clearly expains her instructions and identifies the muscle or area she is trying to target with each exercise. She presents instructions in a few different ways so that if you don't resonate with one, you might with another. Hopefully these exercises will help my issues.
Hi Sheryl,
We appreciate the fantastic review of our Chair-Assisted Pelvic Floor Strengthening class with Paulina!.
We're thrilled to hear that the class was helpful and informative.
Enjoy your classes, Sheryl!
Des
Better5 Support :)
Chair-Assisted Pelvic Floor Strengthening Digital Class
I have built up a good Better5 Library and am very happy with the Chair- Assisted Pelvic Floor Strengthening Class. It is giving me the overall strength I need as I am disabled on my right side and it also aids with balance.
Hi Linda,
We appreciate the wonderful review of our Chair-Assisted Pelvic Floor Strengthening class!
Best,
Des
Better5 Support
I can't remember the password or the name used to get into it. Therefore I haven't used it'd.