Regular price
$47.00 USD
Sale price
$17.00 USD
Unit price
per
Sale
Sold out
Relax Your Way To Better Strength & More Flexibility—With The Support Of A Chair

The newest Chair Yoga Series has arrived—add even more variation to your routine today!
7 Days Of Classes
20 Minutes/Session
No Floorwork
Rated: Easy/Gentle 
Equipment: Chair
Instructor: Shalanne Wilkison
By popular demand...
Our most requested yoga instructor has started a new series of Gentle Chair Yoga For Aging Adults! As the first volume in the series, this class is an excellent starting point for anyone with stiff joints who prefers the added stability and support of a chair.
Throughout this 7 day class, you'll work through the body from head to toe, going through all your major joint areas to loosen up your stiffer muscles and unlock a better range of motion. It's a very simple, enjoyable class that blends together strengthening & flexibility using gentle yoga poses. 
This class works well as an entry into gentle chair yoga for those considering yoga for the first time. If you've taken any of our other Chair Yoga classes, this is the perfect refresh to stop you from getting bored by giving you even more variation in our easy-to-follow along style of instruction.
 Watch the class preview below:
Who is this course for?
People with stiff joints or muscles

Anyone looking for a gentle full-body experience

Those needing low-impact movement

Anyone wanting to increase confidence when moving

Those who don't want to get down on the ground

Anyone who needs a bit more support & stabilization from a chair

What are the benefits?
Unlocks stiffness from your head to your toes
Loosens inflexible muscles

Increases mobility in your joints by opening all of your major muscles and joint systems

Increases range of motion & flexibility
Adds movement to your day
A relaxing way to build strength & flexibility
Increases strength throughout your entire body

With this class, you'll get:
7 days of classes

20-minute sessions

ZERO floorwork—absolutely no getting down on the ground

Gentle & safe exercises

Closed captioning

Own all classes for life (for a one-time payment)

100% money-back guarantee
FAQ:
Do I need to get down on the floor and back up?

 No. All movements are done while seated in a chair.

What equipment is needed?

 All you need is a sturdy chair.

How physically demanding is this class?

 This is an easy class that anyone can do.
Get Instant Access After Purchase
Want this class on DVD? (Click Or Tap Here)
Share
How to use

If you are purchasing a digital class, you will be prompted to login after purchase. You can use the class immediately.

If you are purchasing a DVD, we will ship the DVD out to you within 48 hours of purchase!
100% Money Back Guarantee

Money back guarantee for 90 days. If for whatever reason you are not pleased with a class, we will refund you. If you want to try out another class, we can swap out any class for another! 
View full details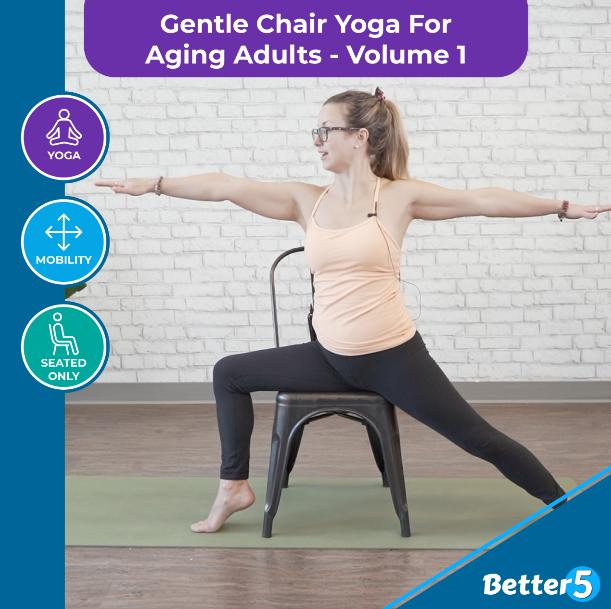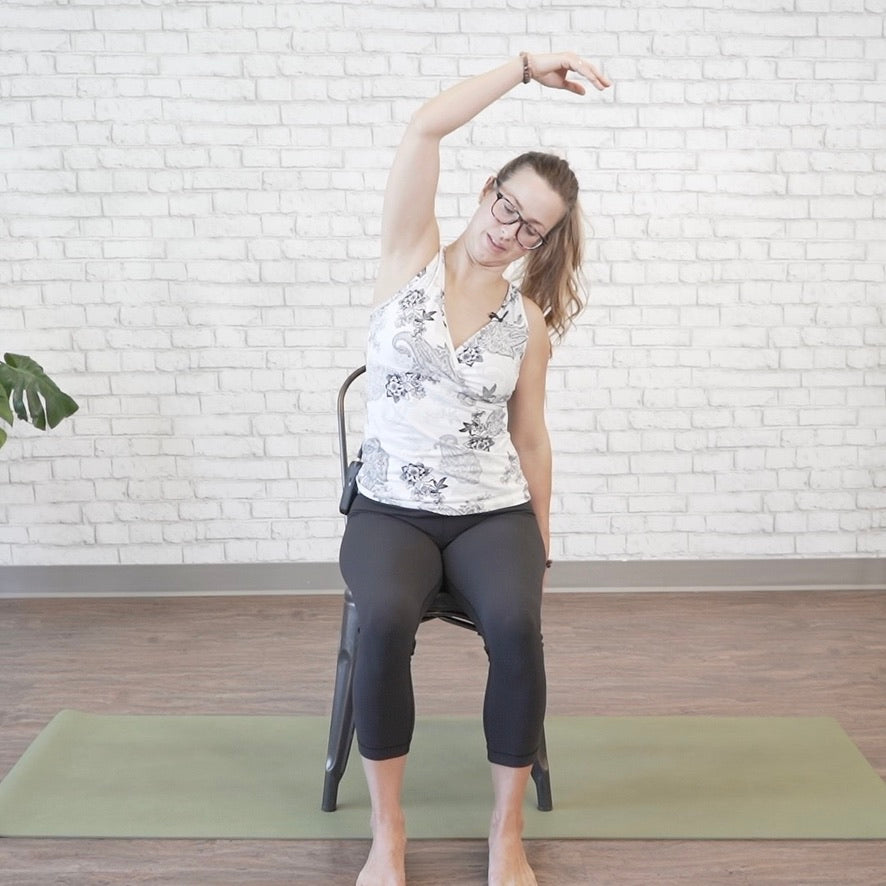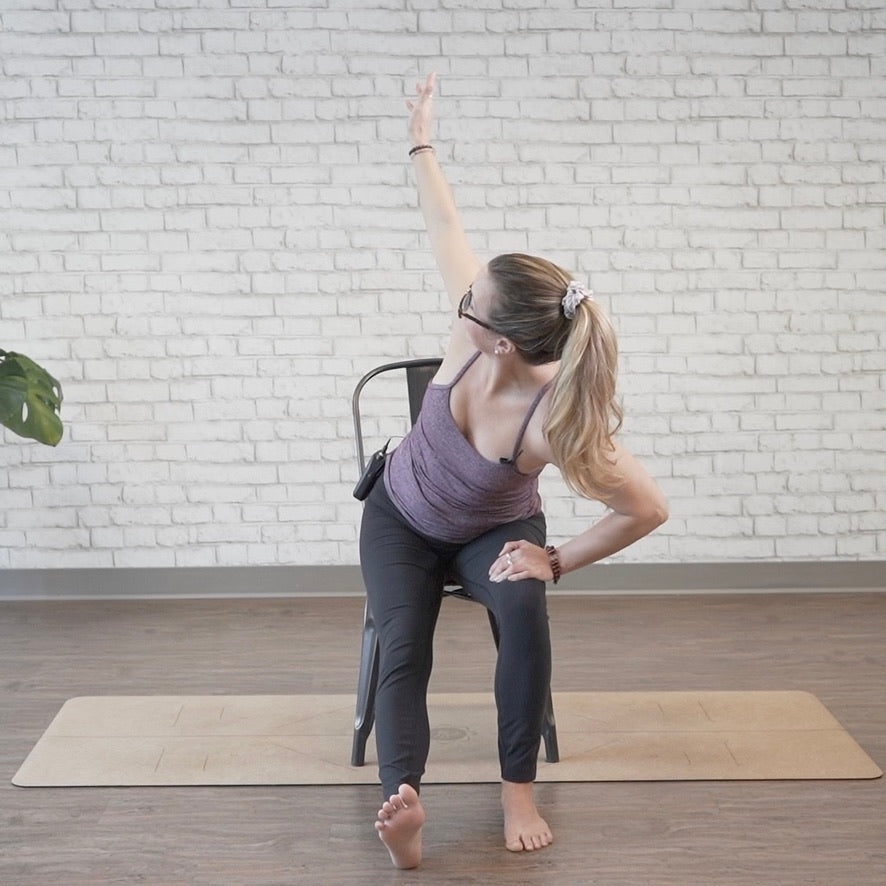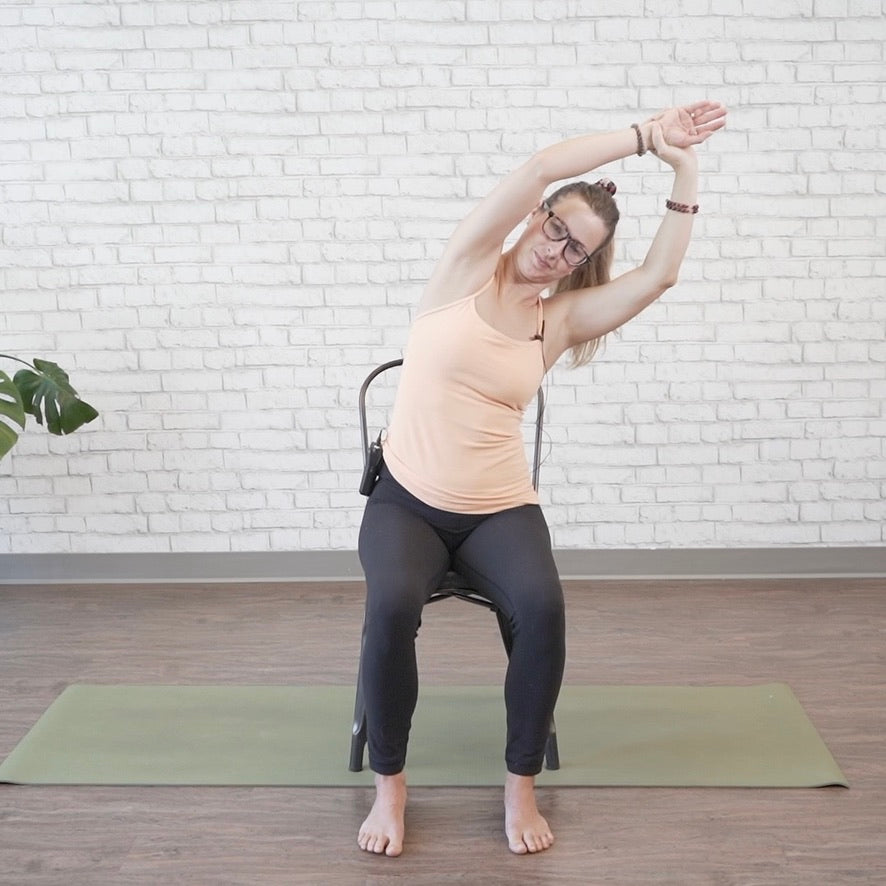 I am loving this product!
Gentle Chair for Aging Adults
Love this video! Just perfect for me.
Thanks, Margie! We're glad to hear you enjoyed it <3
love the veriety of the movements
Thanks for your review! We're glad you enjoy the variety of the movements in the class!
Best value for online exercise!!
I now have a number of different Better5 exercise programs and greatly appreciate being able to follow them at home with only a chair as equipment.
I also greatly appreciate the one time payment that allows me to use the program forever.
The exercises are well paced and led by someone who really understands that different participants function at different levels. I recommend Better5 to all my friends.
Hi Susan,
Thanks for your fantastic review and recommendation, Susan!
We're thrilled to hear how much you are enjoying your classes. :)
All the best,
Des
Better5 Team Support