Regular price
$47.00 USD
Sale price
$17.00 USD
Unit price
per
Sale
Sold out
How To Easily Overcome The Weakness In Your Upper Body That's Making Lifting, Gripping & Reaching Harder Than It Should Be
Here are the gentle exercises that rebuild the strength you've lost in your upper body due to aging
7 Days Of Classes

15 Minutes/Session

No floorwork

Rated: Easy/Gentle

Equipment: Chair, Resistance Bands & Dumbbells
Instructor: Dr. Ben Stevens
If you're tired of struggling to push, pull, open, hold onto or lift things… then this is the class for you. These are gentle exercises that strengthen all the upper body muscles you use most often every day.
The key to being able to get your functional strength back is following an exercise program that is actually achievable for where your body is currently at. In this class you won't be pushed beyond what you can do. The goal is consistent progress that you can maintain so that you will continuously improve & regain your functional abilities day by day.
By taking this class you'll finally have a simple & achievable way to build muscle & get stronger so all those little things like opening doors and picking up your grandkids are easier to do. 
Watch the class preview below:
Who is this course for?
Anyone with a weak upper body

Those who don't want to lose the strength they still have

Anyone who wants to be able to lift more, hold onto things easier or unlock their ability to reach further

Beginner's looking for a gentle & safe class

Older adults who want to exercise from a chair for safety & stability

Everyone! Modifications are provided so that you can make it easier or harder depending on your fitness level.
What are the benefits?
Increased ability to comfortably reach overhead

Stabilizes your shoulders for heavier lifting

Improves your grip & pull strength (makes opening stuck doors or moving chairs while vacuuming easier)

Increases your strength when reaching forward or lifting with two hands

Makes it easier to reach higher shelves

Improves your ability to rise from a chair

Tones your arms

Creates more mobility in your shoulders

Builds strength in your forearms, upper arms, shoulders & wrists

Improves your posture

Makes everyday tasks easier
With this class, you'll get:
7 days of step-by-step classes

15 minutes per session

ZERO floorwork—absolutely no getting down on the ground

Closed captioning

Instant access

Own all classes for life (NO subscription)

100% money-back guarantee
FAQ:
Do I need to get down on the floor and back up?

No, all of the exercises are done in a chair or standing.

What equipment is needed?

All you'll need is a chair, resistance bands and a pair of dumbbells.

How physically demanding is this class?

Most of the exercises are simple and use only your own body weight. These are easy to do and require little fitness in advance.
Instant access after purchase.
Share
How to use

If you are purchasing a digital class, you will be prompted to login after purchase. You can use the class immediately.

If you are purchasing a DVD, we will ship the DVD out to you within 48 hours of purchase!
100% Money Back Guarantee

Money back guarantee for 90 days. If for whatever reason you are not pleased with a class, we will refund you. If you want to try out another class, we can swap out any class for another! 
View full details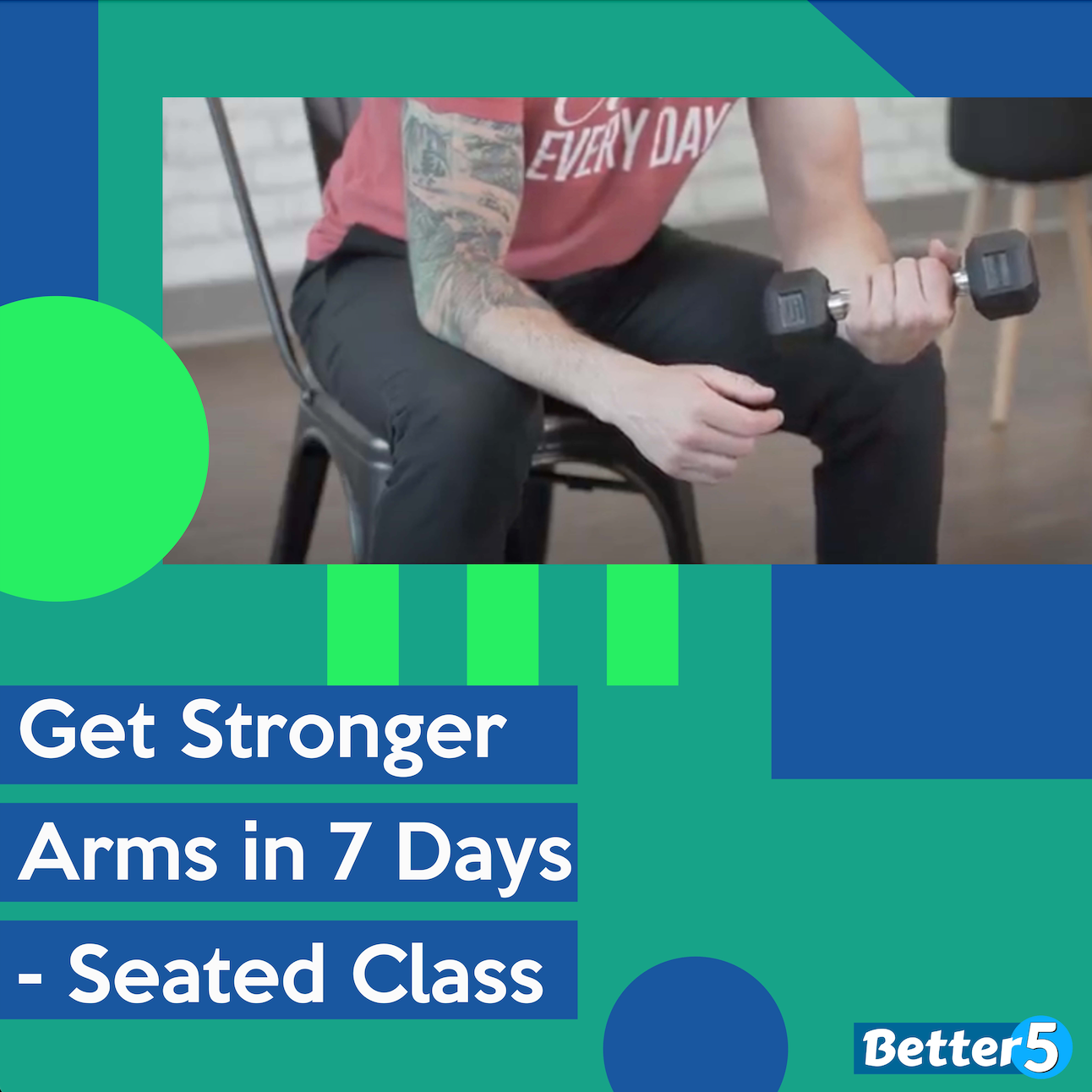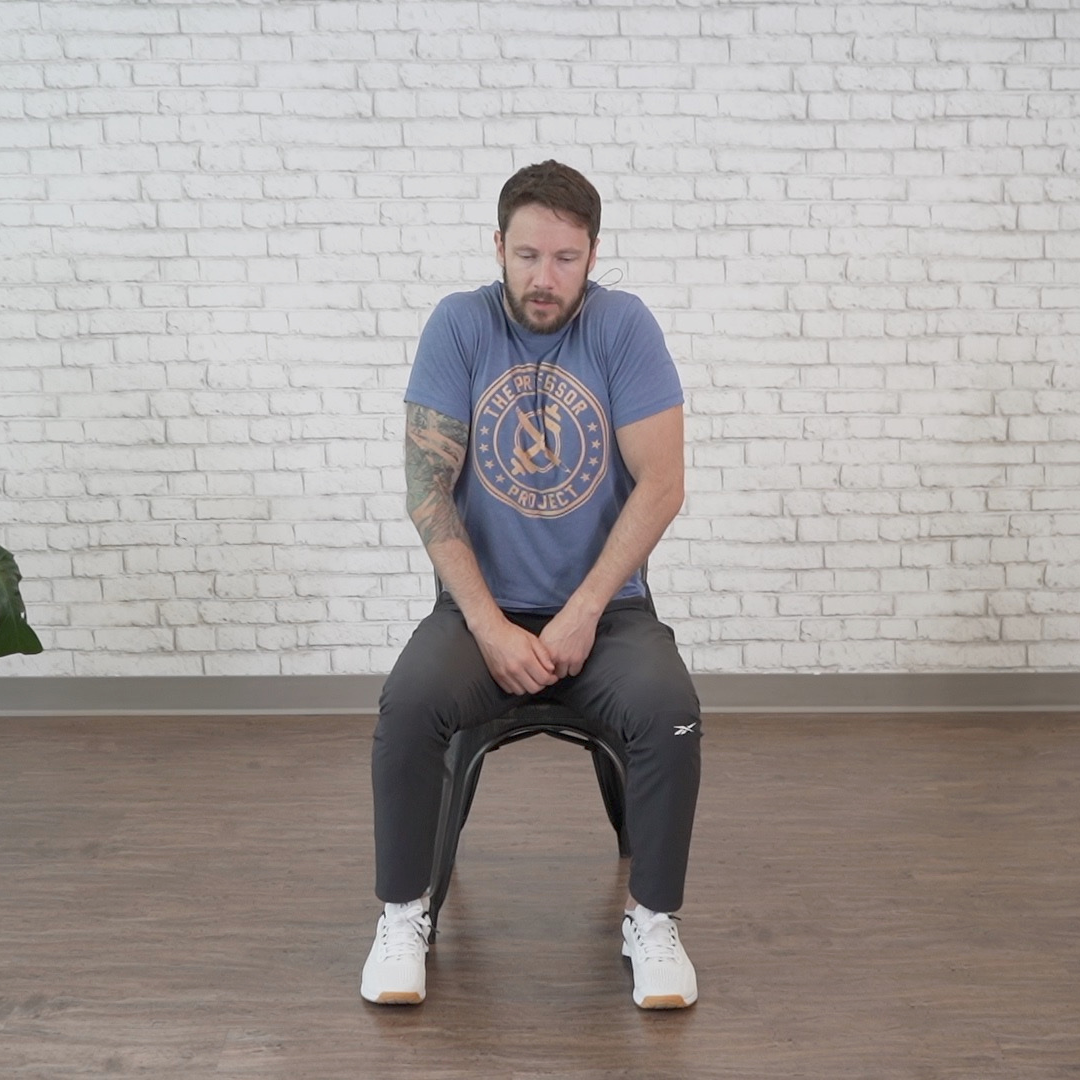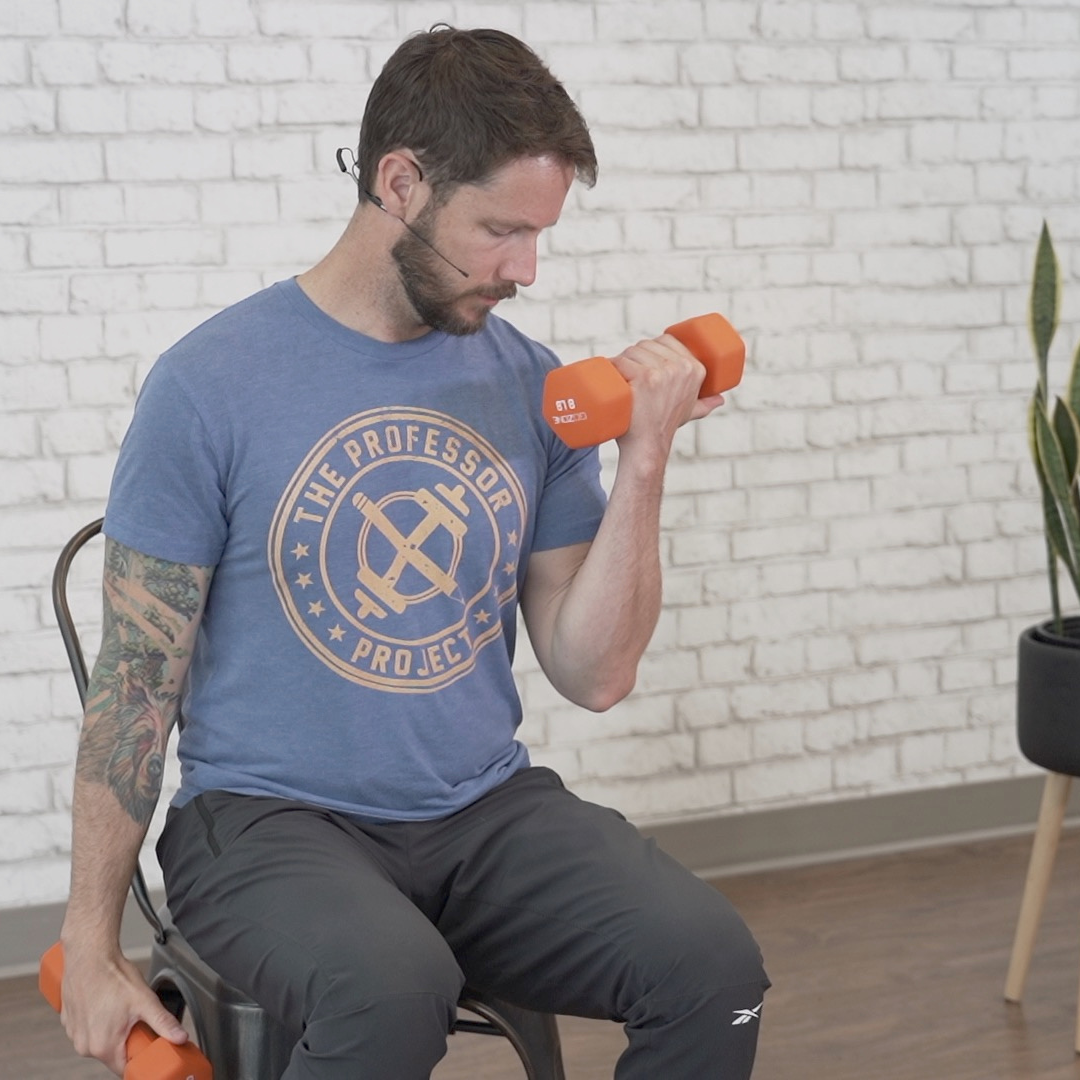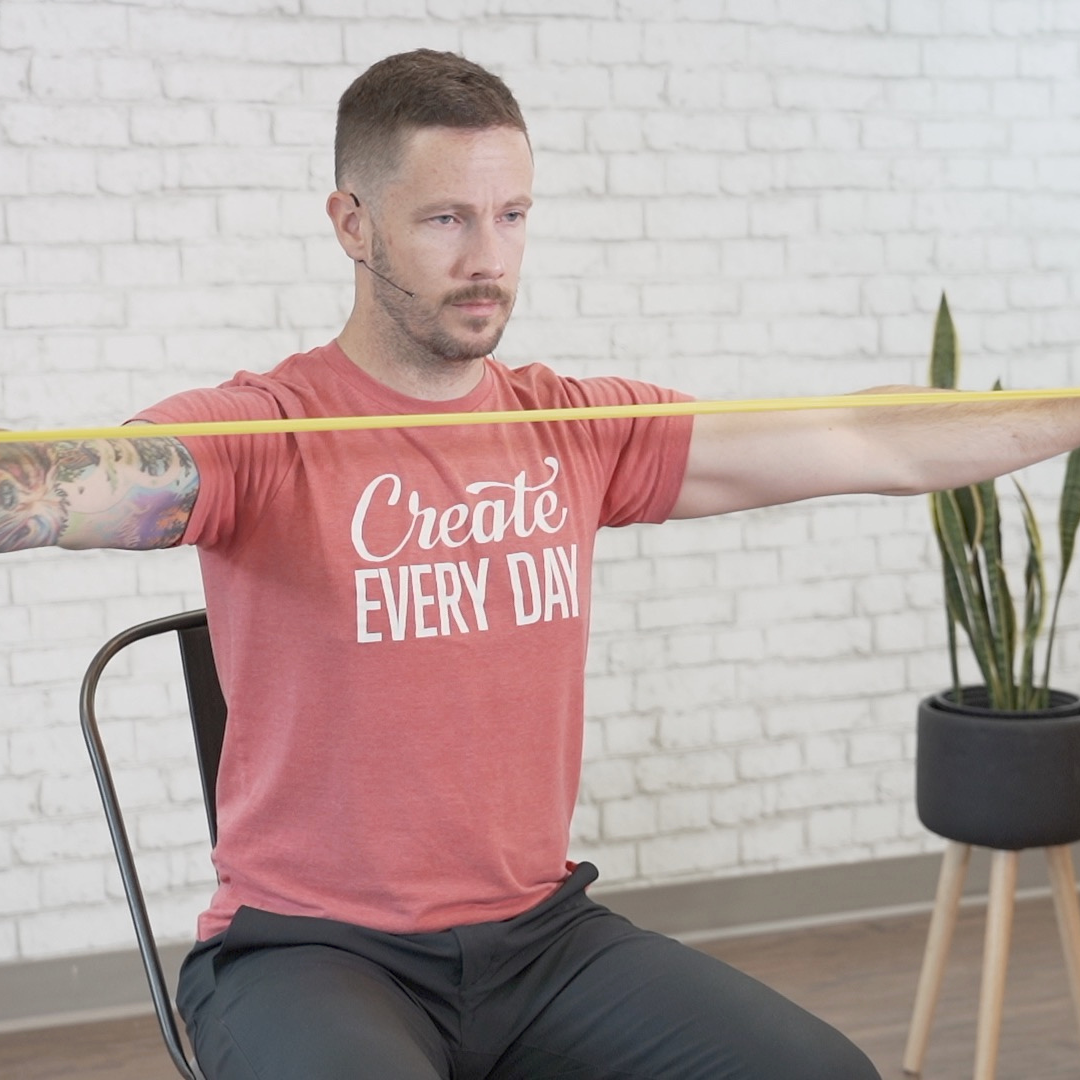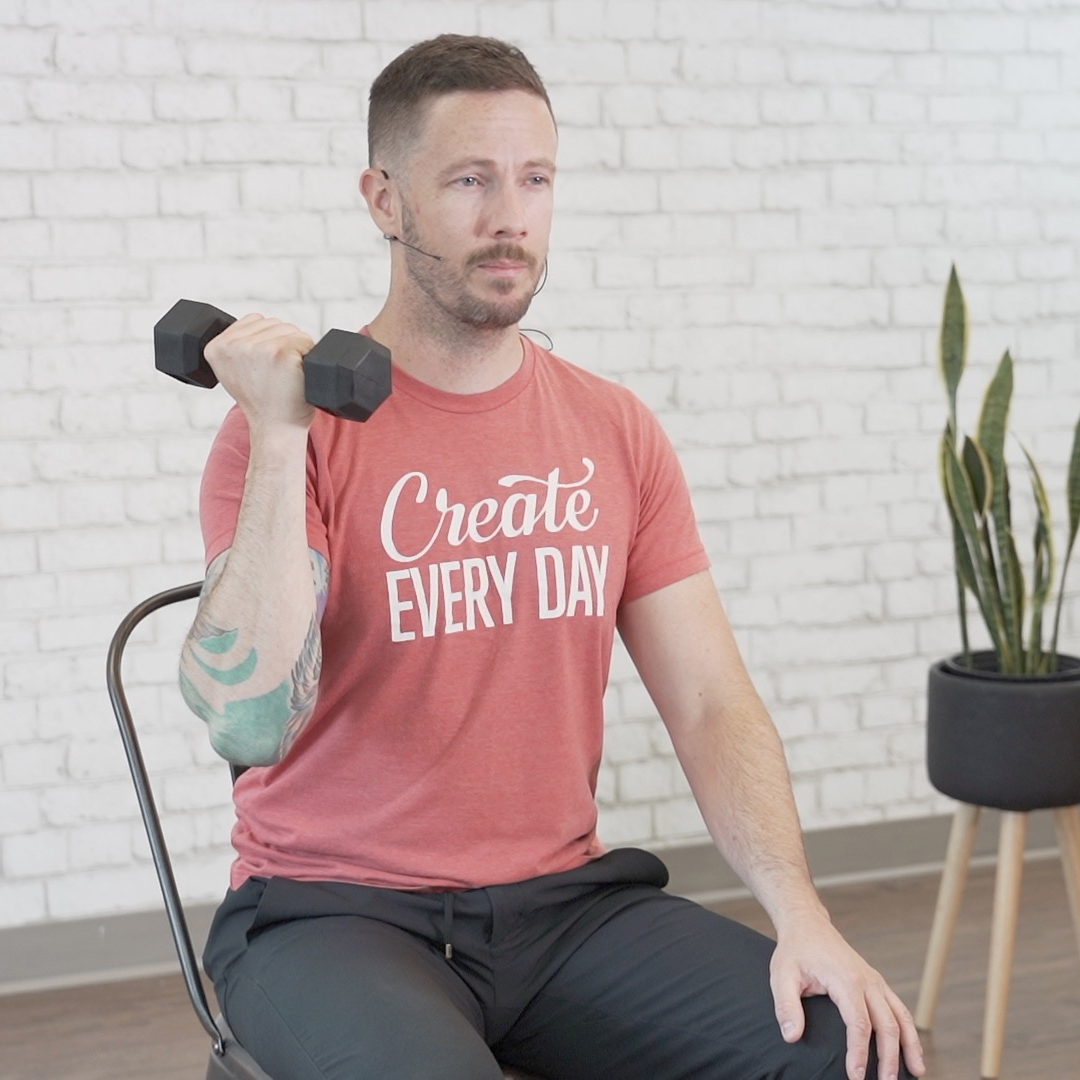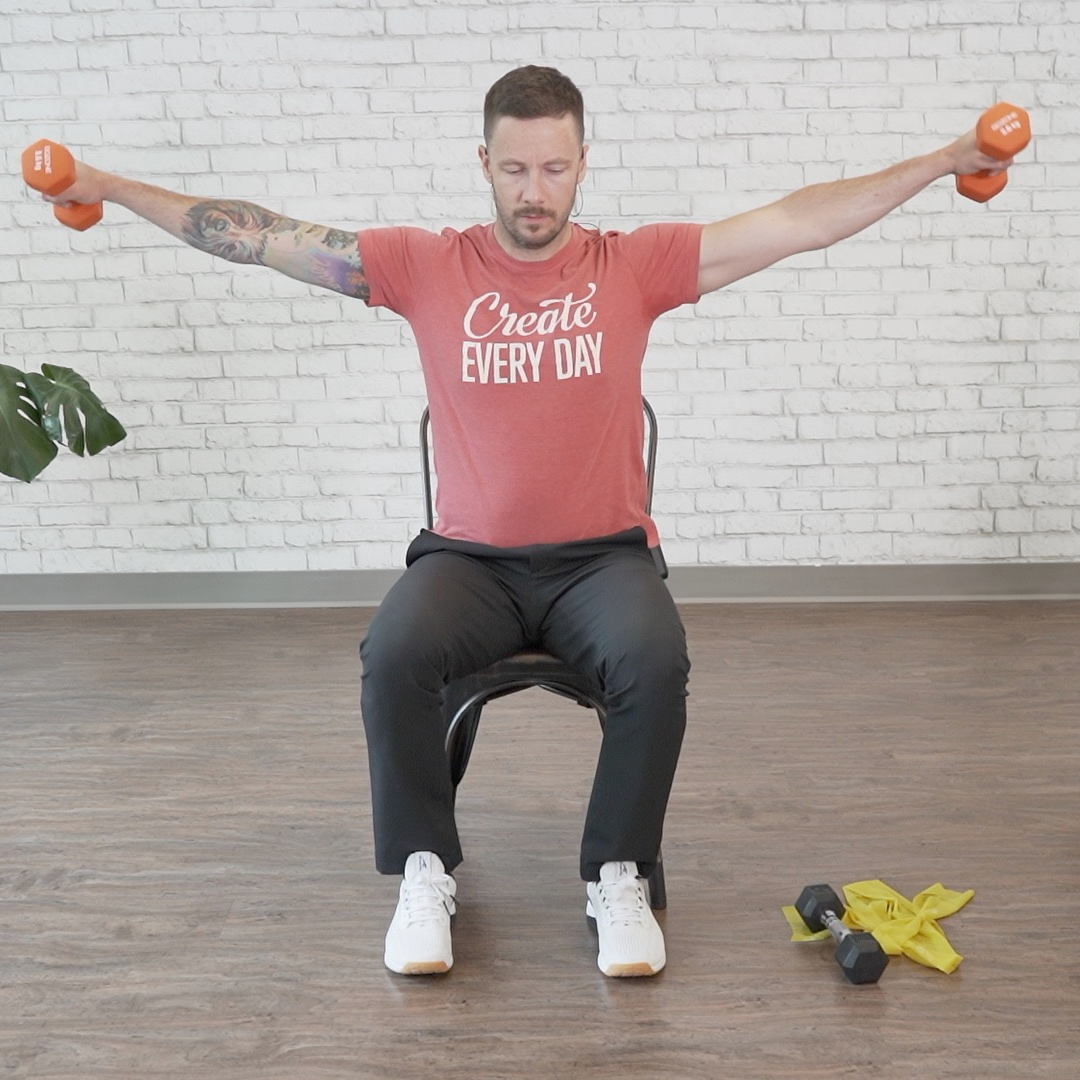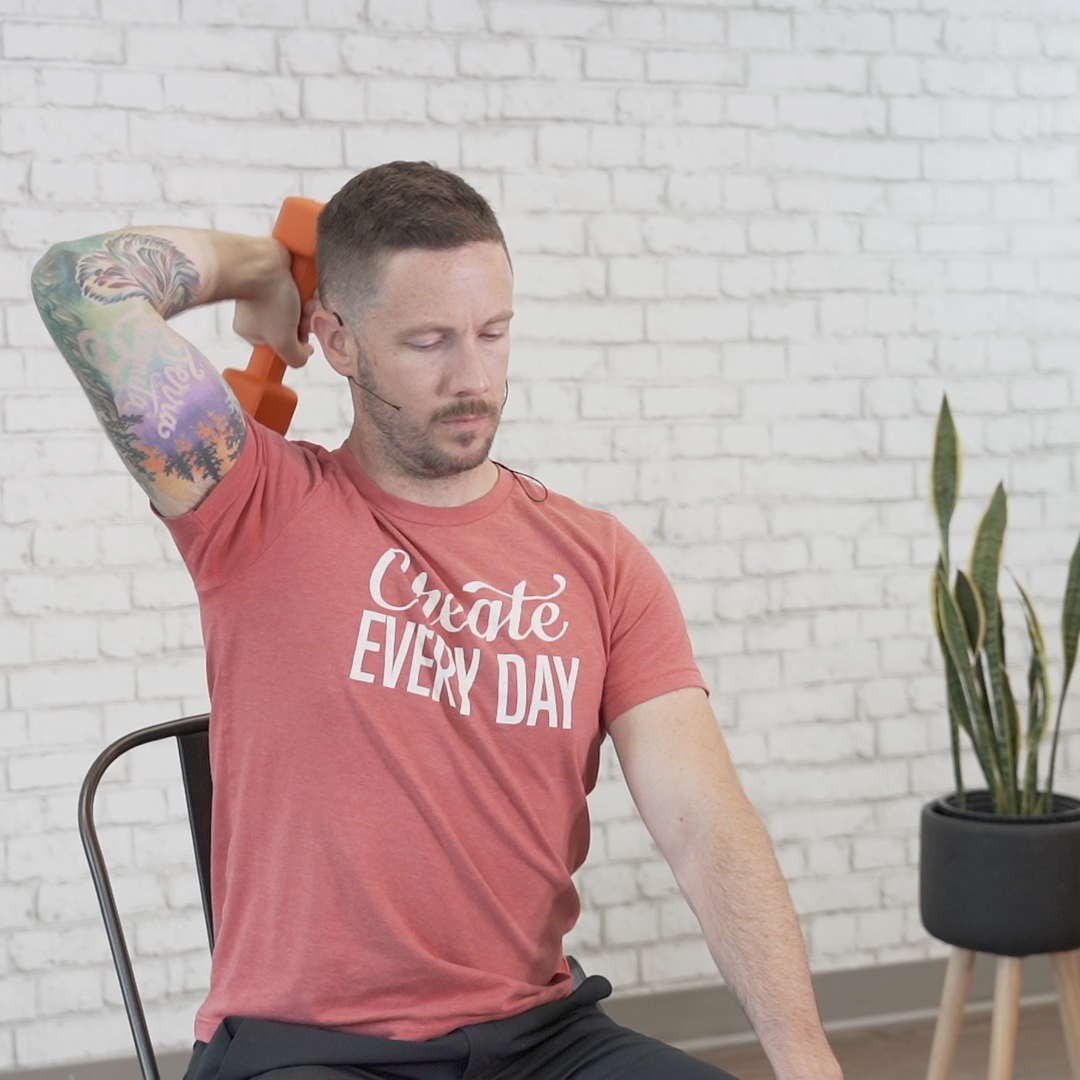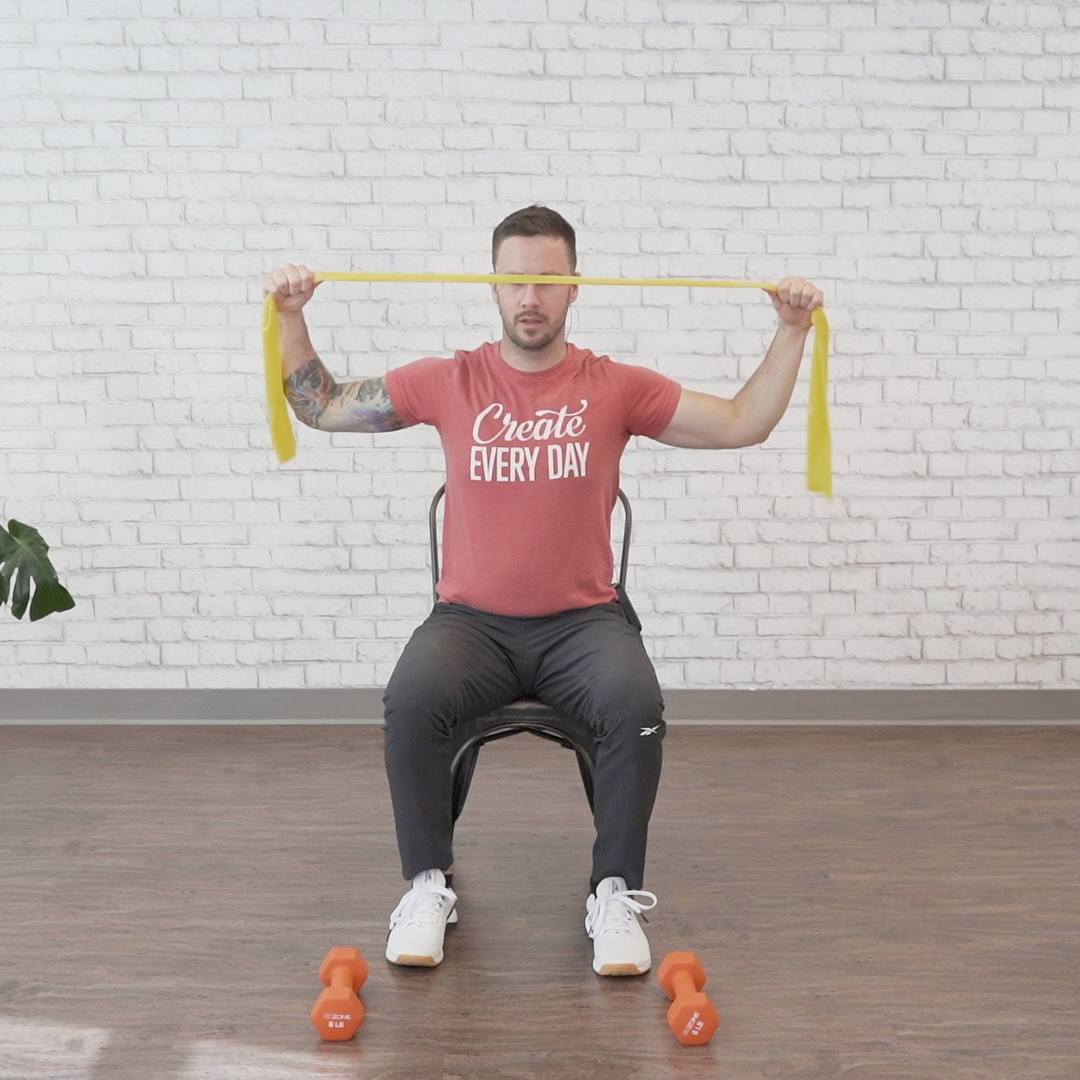 Dr. Ben one of my favorite instructors.
This is a great arm shoulder,hand and wrist strengthening video. Get for those of us with balance proble.s.
Excellent class.
Ease to follow instructions. Good results.
Get Stronger Arms in 7 Days - Seated Digital Class"
My arms and shoulders feel better after just one round.
I have arthritis in my shoulder and a weak grip, so I am taking this class hoping it will strengthen both areas. So far I have felt a difference. I will be going back to lesson one and added reps. Thank you for a clear and easy to follow class. 'dee
Hi Denise,
We're so happy to hear this, Denise! Loved hearing about your progress so far! We are glad you find our classes easy to follow.
Regards,
Des
Better5 Support ️
Get Stronger Arms in 7 Days - Seated Digital Class