Regular price
$47.00 USD
Sale price
$17.00 USD
Unit price
per
Sale
Sold out
Who Else Wants To Be Able To Get Up Off The Floor Easier—And Look More Natural Doing It Too?

Here's how to get the strength & stability needed to get up with confidence while smoothing out the transition as you stand—without any floor exercises!
5 Days Of Classes

~ 25 Minutes/Session

Chair-Assisted

Rated: Easy

Equipment: Chair; Yoga Mat; Dumbbells
Instructor: Maria Raitt
There are 5 key components involved in safely & smoothly getting up from the floor. Each day focuses on improving 1 of the 5 specific components so that by the end of the course your "floor-to-standing muscles" will have the strength, mobility & balance to make it easier to stand up.
Day 1: Upper body strength

—improves ability to push yourself upright

Day 2: Core strength

—stabilizes your body throughout the movement

Day 3: Lower body mobility

—improves ability to position feet, ankles & legs where they need to be for optimal support & strength

Day 4: Balance training

—keeps you stable as your body shifts between positions

Day 5: Lower body strength

—powers you up onto your feet
You'll also get a step-by-step demonstration that teaches you the precise series of movements & proper techniques for safely getting up off the floor.  You'll learn how to push yourself up, where to position your arms & legs, and how to stabilize your body as you stand.
Note: NONE of the exercises in this class are performed from the floor. Exercises are performed primarily from a standing position with the aid of a chair. Only at the end of this program, if you're ready to try the floor-to-standing movement, will you be given the option to practice getting up from the floor.
Watch the class preview below:
Who is this course for?
Older adults struggling to get up from the floor

Anyone with limited strength, balance or mobility

People who are avoiding hobbies like gardening due to issues with getting down & up

Grandparents who want to be able to get down on the floor to play with their grandkids

People who have to hold onto furniture to get up

Anyone who gets embarrassed when others see them struggling to stand up

Older adults who want to maintain their independence

Those who want to be stronger, more mobile & confident
What are the benefits?
Improved ability to get up off the ground

Improved upper body strength to push yourself up

Improved core strength & stability

Greater lower body strength & mobility

Increased ankle stability & mobility

Improved balance

A stronger lower & upper body

Improved confidence! 

Bonus: These exercises also improve your walk & sit-to-stand
With this class, you'll get:
5 days of step-by-step classes

~25 minutes/class

No floorwork required

Closed captioning

Instant access

Own all classes for life (NO subscription)

100% money-back guarantee
FAQ:
Do I need to get down on the floor and back up?

  There is ZERO floorwork for all exercises. Each exercise is performed either from a chair or standing & holding onto a chair for support. However, there is an optional movement on the last day to practice getting up off the floor. 

What equipment is needed?

You'll need a chair, an exercise mat, a light set of dumbbells, access to a wall or counter, and space to move.

How physically demanding is this class?

This is an easy class designed specifically for anyone who struggles to get up off the floor.
Instant access after purchase.
Share
How to use

If you are purchasing a digital class, you will be prompted to login after purchase. You can use the class immediately.

If you are purchasing a DVD, we will ship the DVD out to you within 48 hours of purchase!
100% Money Back Guarantee

Money back guarantee for 90 days. If for whatever reason you are not pleased with a class, we will refund you. If you want to try out another class, we can swap out any class for another! 
View full details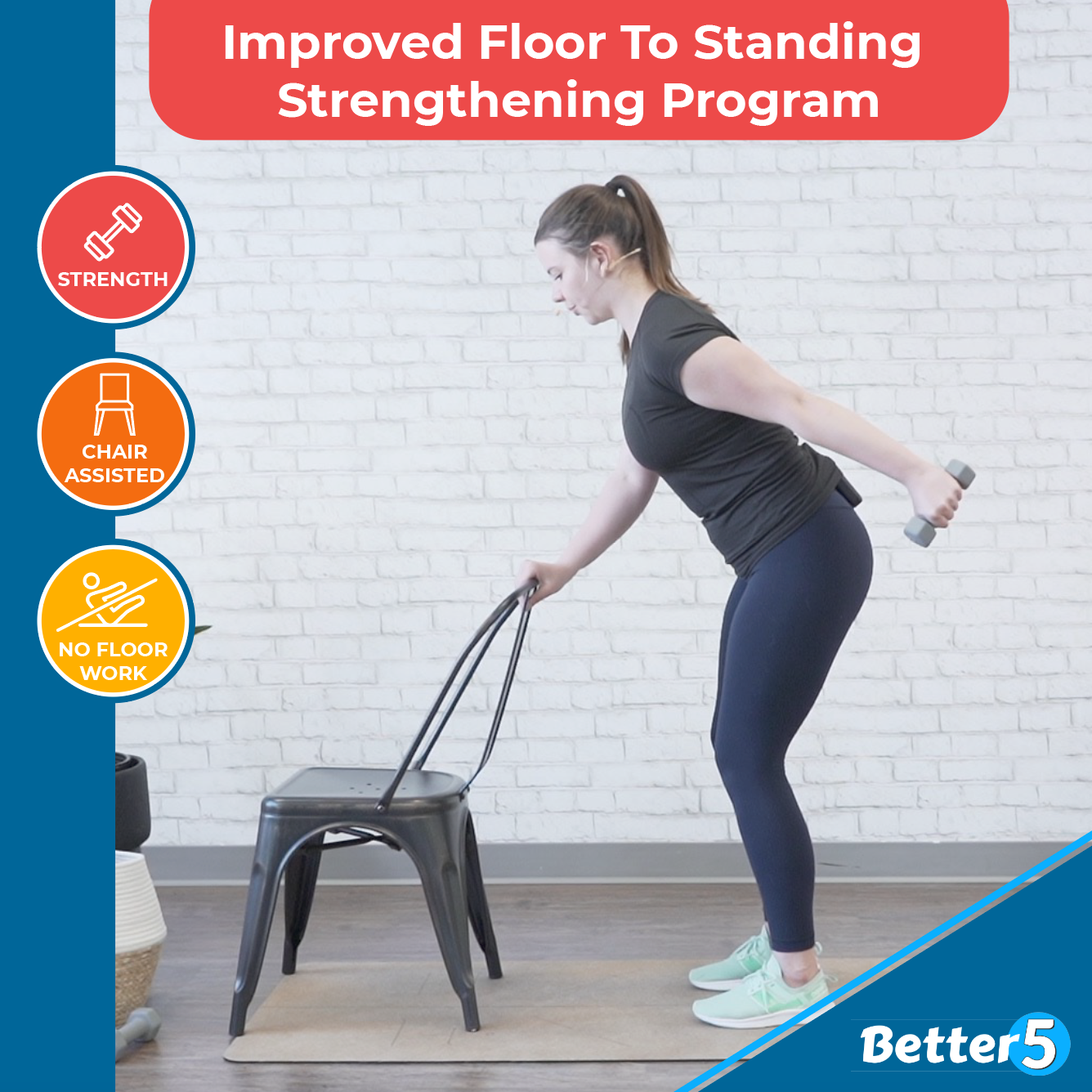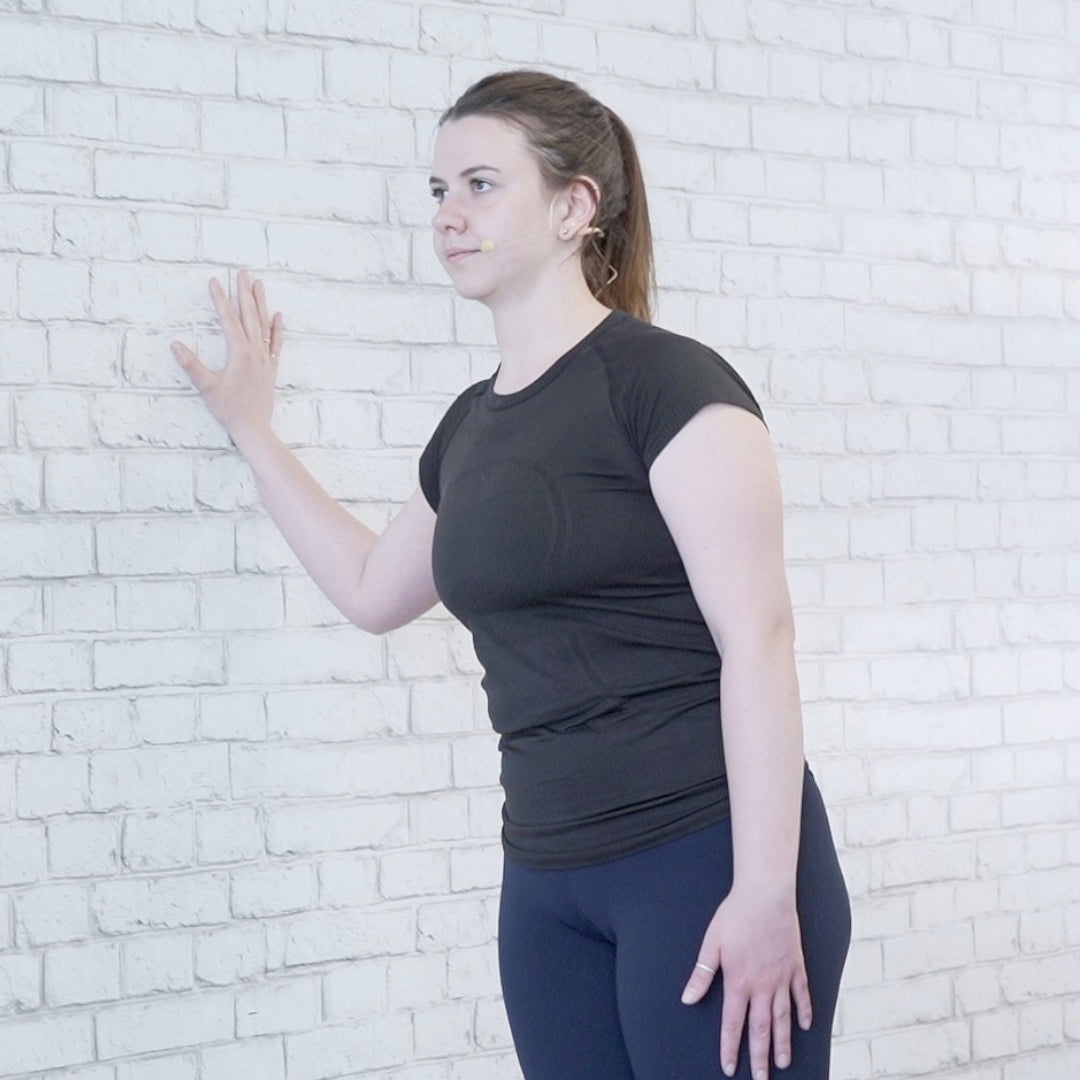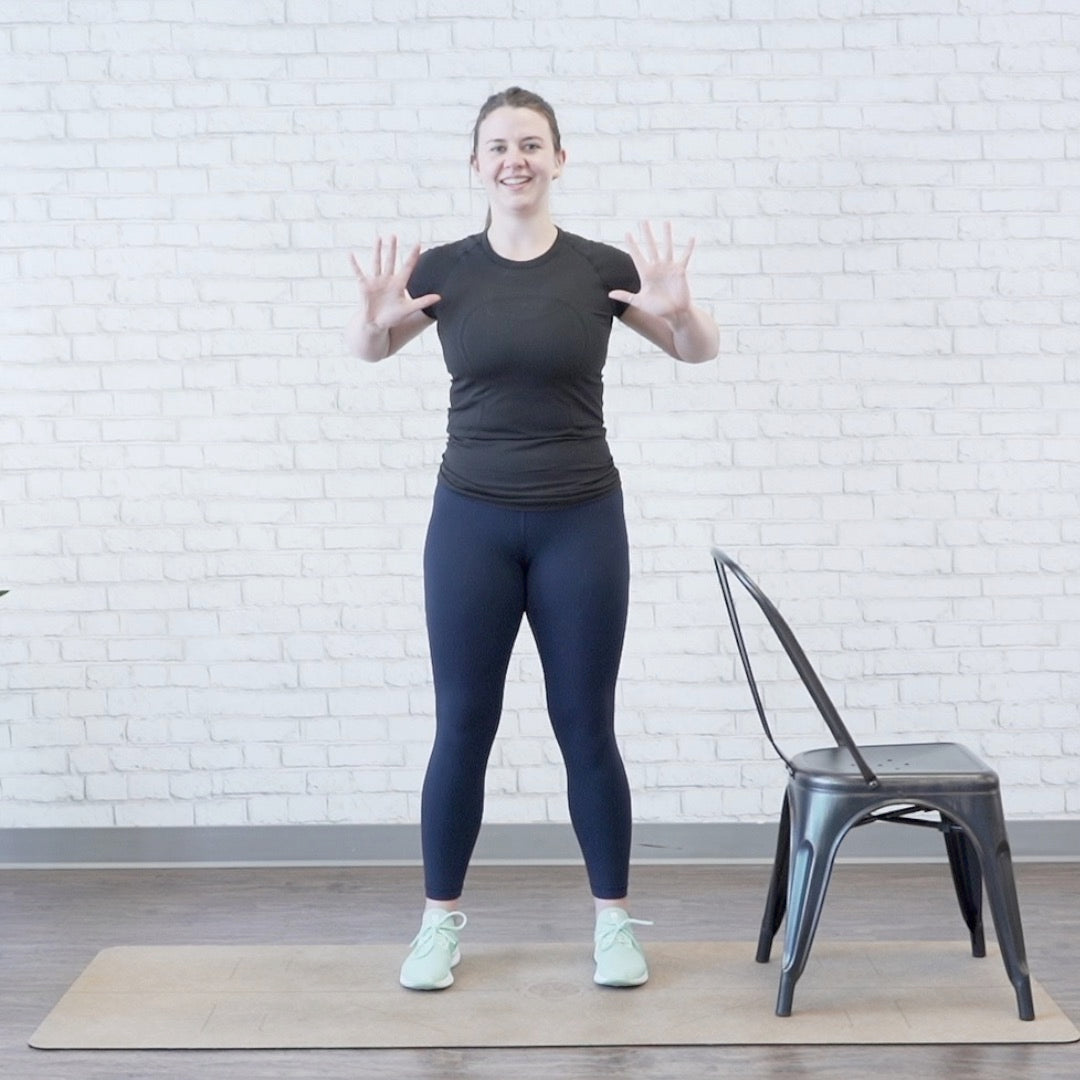 Excellent!
Really good, challenging exercises that should have impressive results. Calling this class easy might be misleading for some people. I definitely will repeat this class!
Thanks for the review! I'm glad you found the class challenging and effective.
Improved Floor to Standing Strengthening Program Digital Class
Improved Floor to Standing Strengthening Program Digital Class