Regular price
$47.00 USD
Sale price
$17.00 USD
Unit price
per
Sale
Sold out
Get Stronger Bones—In 10 Minutes A Day

How these gentle exercises slow the rate of bone loss, strengthen brittle bones & even help improve your balance—all while entirely seated in a chair 
7 Days Of Classes

10 Minutes/Session

No floorwork

Rated: Easy/Gentle

Equipment: Chair & Dumbbells
Instructor: Kerry James
Exercise doesn't just strengthen your muscles—it strengthens your bones too! But not just any exercise… the secret to maintaining & increasing bone density is using weights. But don't worry about lifting heavy weights—you can improve your bone health with just a few pounds. There are even some specific strengthening exercises that can do this using only your own bodyweight.
Simply follow along with Kerry in this specially designed routine. Each short, 10 minute class is made up of 3 segments:
Low impact weight bearing exercises to increase bone density

Muscular strength training

Balance & coordination training
Combined, these 3 segments will improve your bone health, decreasing the likelihood of a fracture should you fall while helping prevent falls from happening in the first place.
You might also like the longer 30 minute version (includes floorwork) "Bone Density Booster"
Watch the class preview below:
Who is this course for?
Older adults looking to preserve & maintain bone density
Anyone wanting to improve muscular strength & coordination
People who want to improve their balance 
Those looking for a safe seated program
Anyone who is concerned about falls
Beginners
Everyone! All the exercises in this class are gentle
What are the benefits?
Improves bone density
Decreases rate of bone loss
Greater 

musculoskeletal strength

More confidence with balance & coordination
Develops stabilizing muscles
Reduces the likelihood of falls
Increases independence & mood
With this class, you'll get:
7 days of step-by-step classes

10 minutes per class

ZERO floorwork—absolutely no getting down on the ground

Low-impact weight-bearing exercises proven to increase bone density

Muscular strength training

Segments on balance & coordination

Closed captioning

Instant access

Own all classes for life (NO subscription)
FAQ:
Do I need to get down on the floor and back up? No, all movements are performed while seated.
What equipment is needed? All you'll need is a chair, a pair of dumbbells or soup cans & 3-5 feet of space around you.
How physically demanding is this class? Most of the exercises are simple and use only your own body weight. These are easy to do and require little fitness in advance.
Instant access after purchase.
Share
How to use

If you are purchasing a digital class, you will be prompted to login after purchase. You can use the class immediately.

If you are purchasing a DVD, we will ship the DVD out to you within 48 hours of purchase!
100% Money Back Guarantee

Money back guarantee for 90 days. If for whatever reason you are not pleased with a class, we will refund you. If you want to try out another class, we can swap out any class for another! 
View full details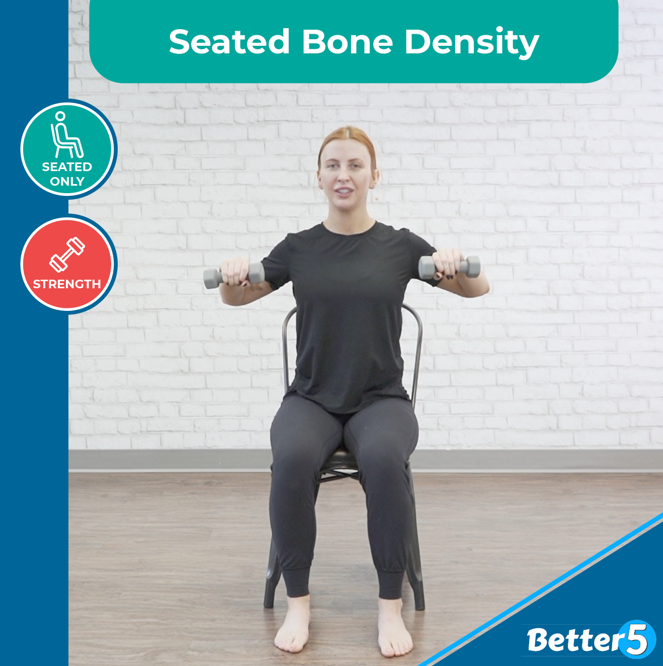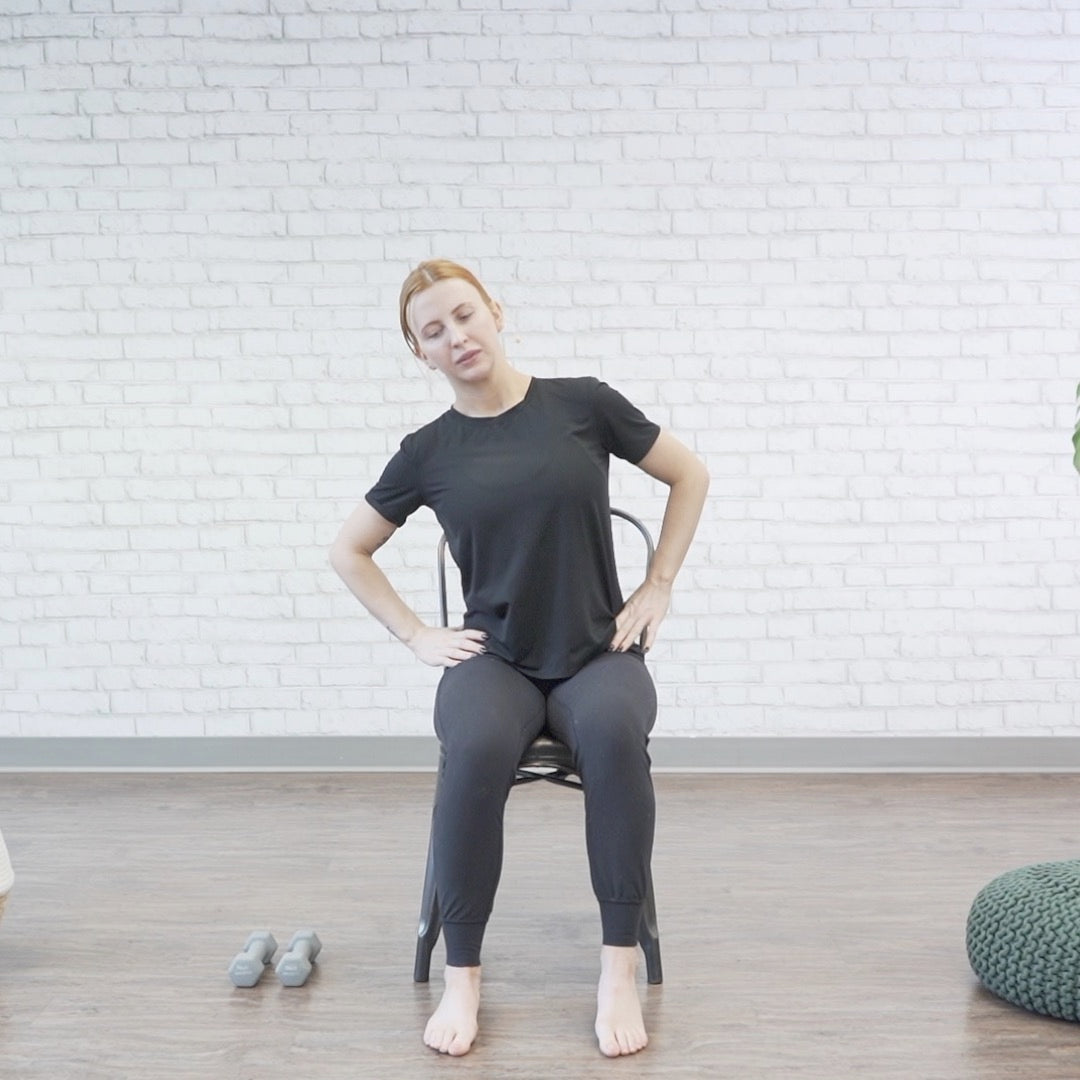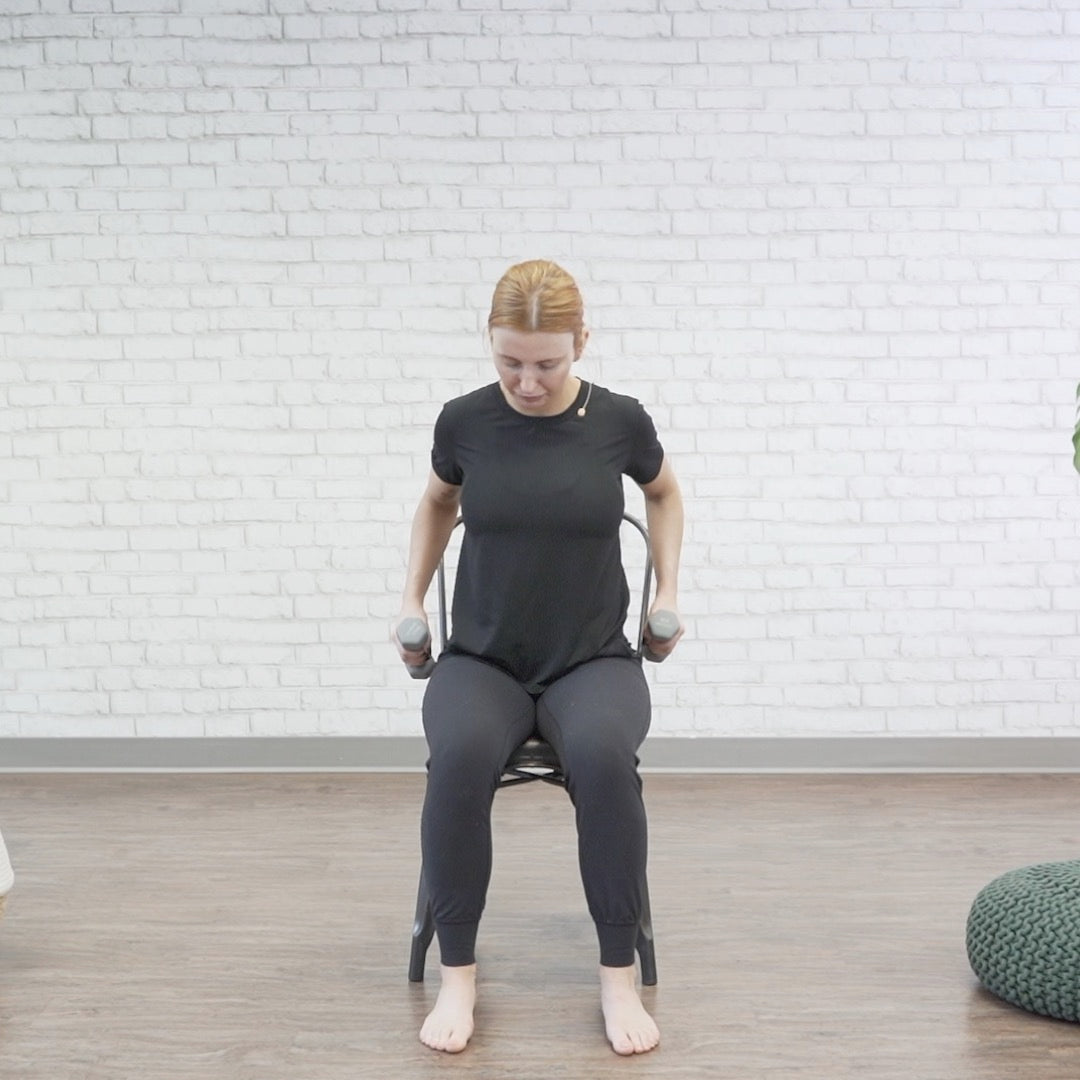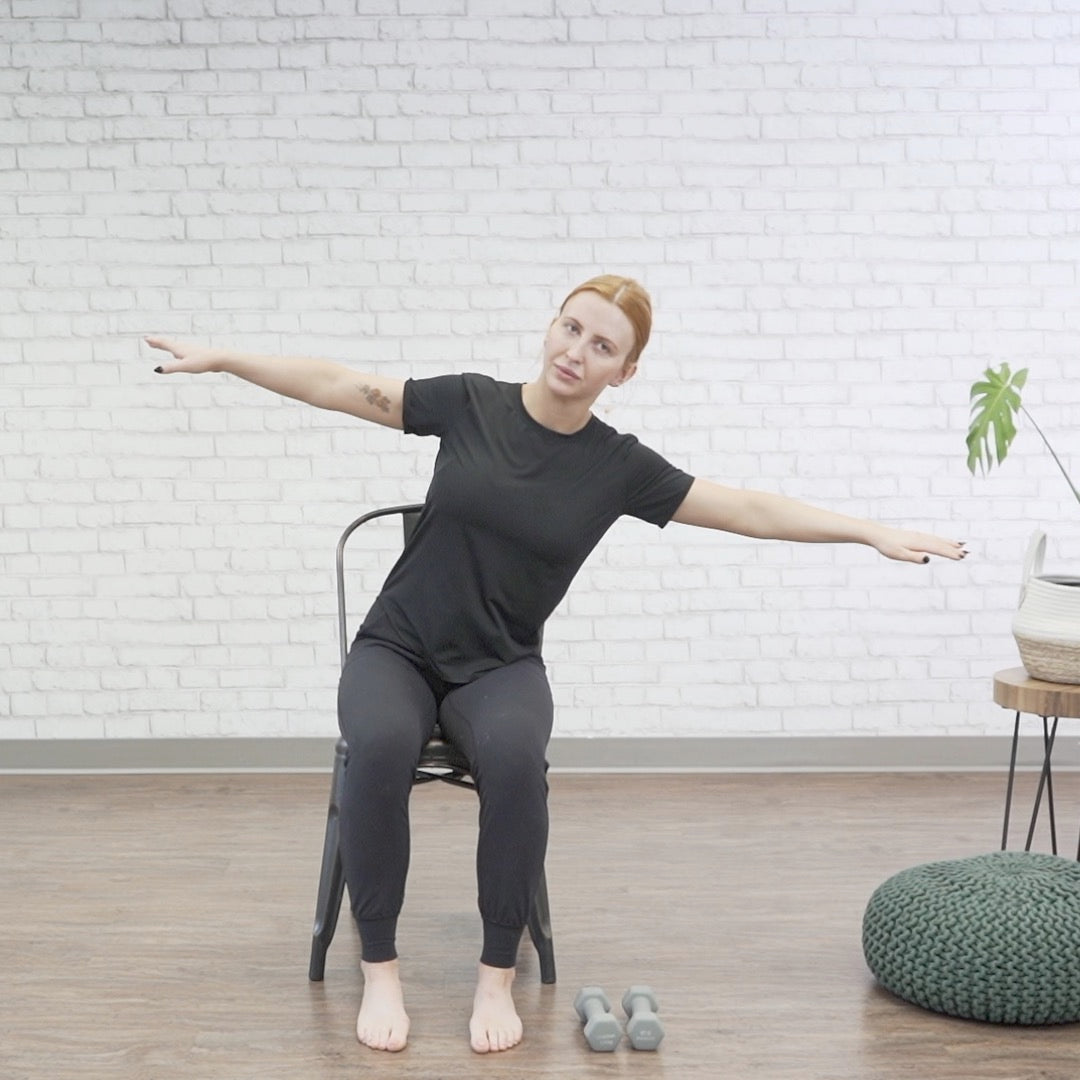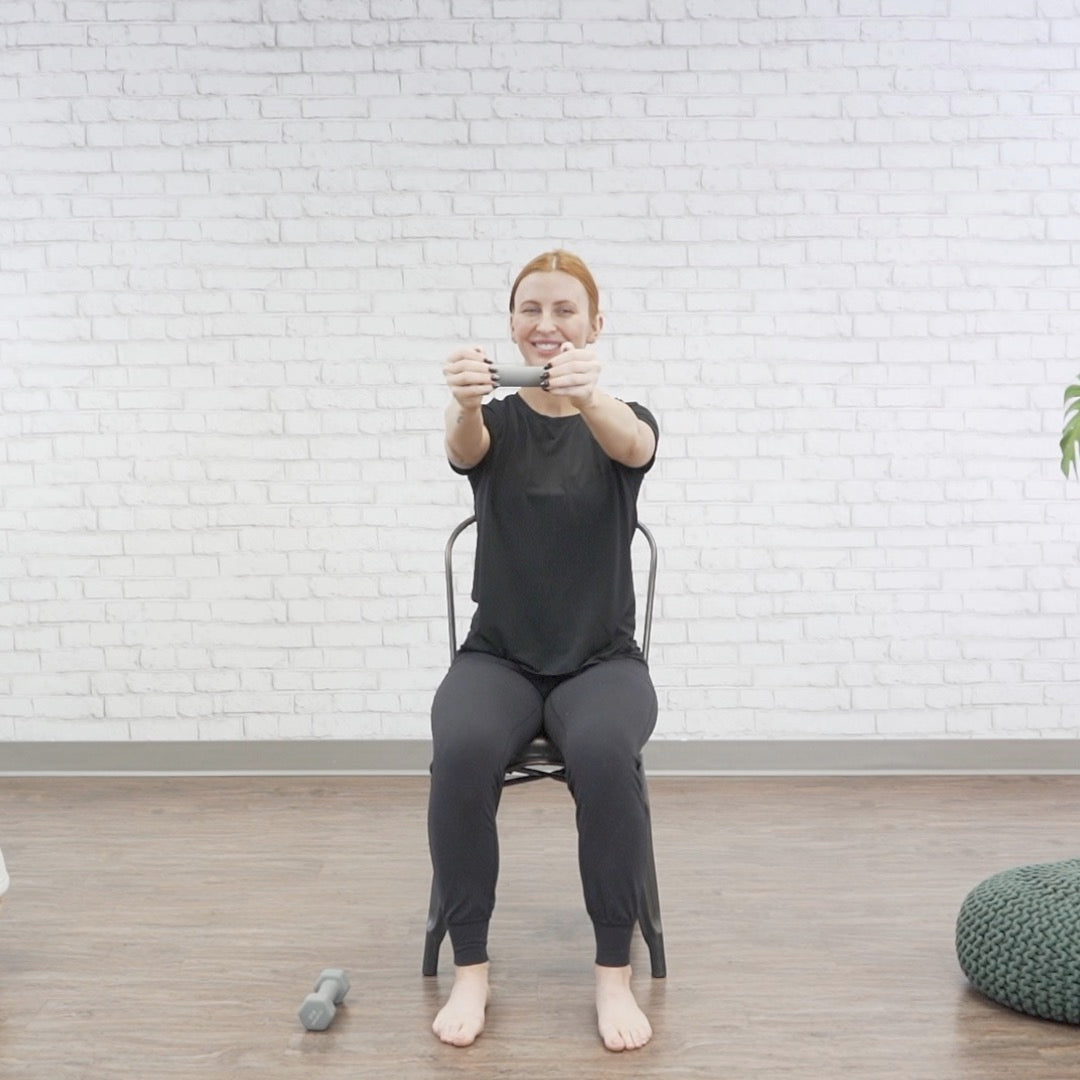 Easy does it
10 minutes a day makes me feel better and doesn't deter me. Thank you 🙏🏻
Thank you for your review! We're glad you enjoy the length!
Bone Density Class
Great class I have starting of osteoporosis in hip and neck. Exercise builds bone, so thank you for the class
Thanks for taking the time to write this review. I'm glad you found the class helpful and that it's helping to build your bone density.
Making me strong
I am very impressed with the Better5 program and feel impby this program.rovement as I continue segments. At almost 80 my main activity is gardening but I really enjoy the range of activities offered
Thanks for the kind words! We're glad to hear that the program is helping you achieve your fitness and health goals. Keep up the good work! <3
We're glad to hear the class has been useful to you!
Good class
Ten minutes, but powerful, when I have a little time I enjoy it.
Hi Lucia! Thank you for your feedback! We're glad you enjoy the class!