Regular price
$47.00 USD
Sale price
$17.00 USD
Unit price
per
Sale
Sold out
Fix Your Hips—From A Chair!
How to go from stiff, sore & painful hips to walking, standing and bending pain-free—in just 10 minutes a day
7 Days Of Classes

10 Minutes/Session

No floorwork

Rated: Easy/Gentle

Equipment: Chair; Yoga Block; Resistance Bands; Massage Roller (Or Rolling Pin)
Instructor: Dr. Ben Stevens
Trusted by 1000s of older adults, this is one of Better5's most popular classes because it effectively reduces pain while increasing hip function—without having to get down on the floor. If you have just 10 minutes a day… you can finally say goodbye to that constant hip pain.
By gently strengthening the muscles that support your hips, you'll be able to walk, sit, stand & get up a lot easier. As you progress, your hips & pelvis will start working together better, reducing the friction and pain that happens when joints come out of alignment. These exercises are designed to increase your hip mobility so you can bend and move freely while adding stability so your hips can do their job the way they are supposed to.
It's a very short & easy class with absolutely no impact on your joints thanks to the chair.
Watch the class preview below:
Who is this course for?
People with stiffness, pain or arthritis in their hips

Anyone who gets pain in their hamstrings or glutes

Those who get hip pain from sitting too long

Anyone whose hips are causing knee or back problems

Older adults who can't sleep, stand, sit or lay for extended periods of time because of hip pain

Anyone looking for seated hip exercises
What are the benefits?
Improved hip flexibility and mobility

Pain reduction or elimination

Increased mobility

Reduced risk of falling

Increased lower body strength

Better balance & stability

Increased hip joint stability

Normalized walking pattern
With this class, you'll get:
7 days of step-by-step classes

10 minutes per session

ZERO floorwork—absolutely no getting down on the ground

Closed captioning

Instant access

Own all classes for life (NO subscription)

100% money-back guarantee
FAQ:
Do I need to get down on the floor and back up?

No. There is ZERO getting down on the ground. 

What equipment is needed?

You will need a chair, yoga block, resistance bands, and a massage roller (or rolling pin).

How physically demanding is this class?

This is an easy class that anyone can do. All exercises are simple and can be done by anyone of any fitness level.
Instant access after purchase.
Share
How to use

If you are purchasing a digital class, you will be prompted to login after purchase. You can use the class immediately.

If you are purchasing a DVD, we will ship the DVD out to you within 48 hours of purchase!
100% Money Back Guarantee

Money back guarantee for 90 days. If for whatever reason you are not pleased with a class, we will refund you. If you want to try out another class, we can swap out any class for another! 
View full details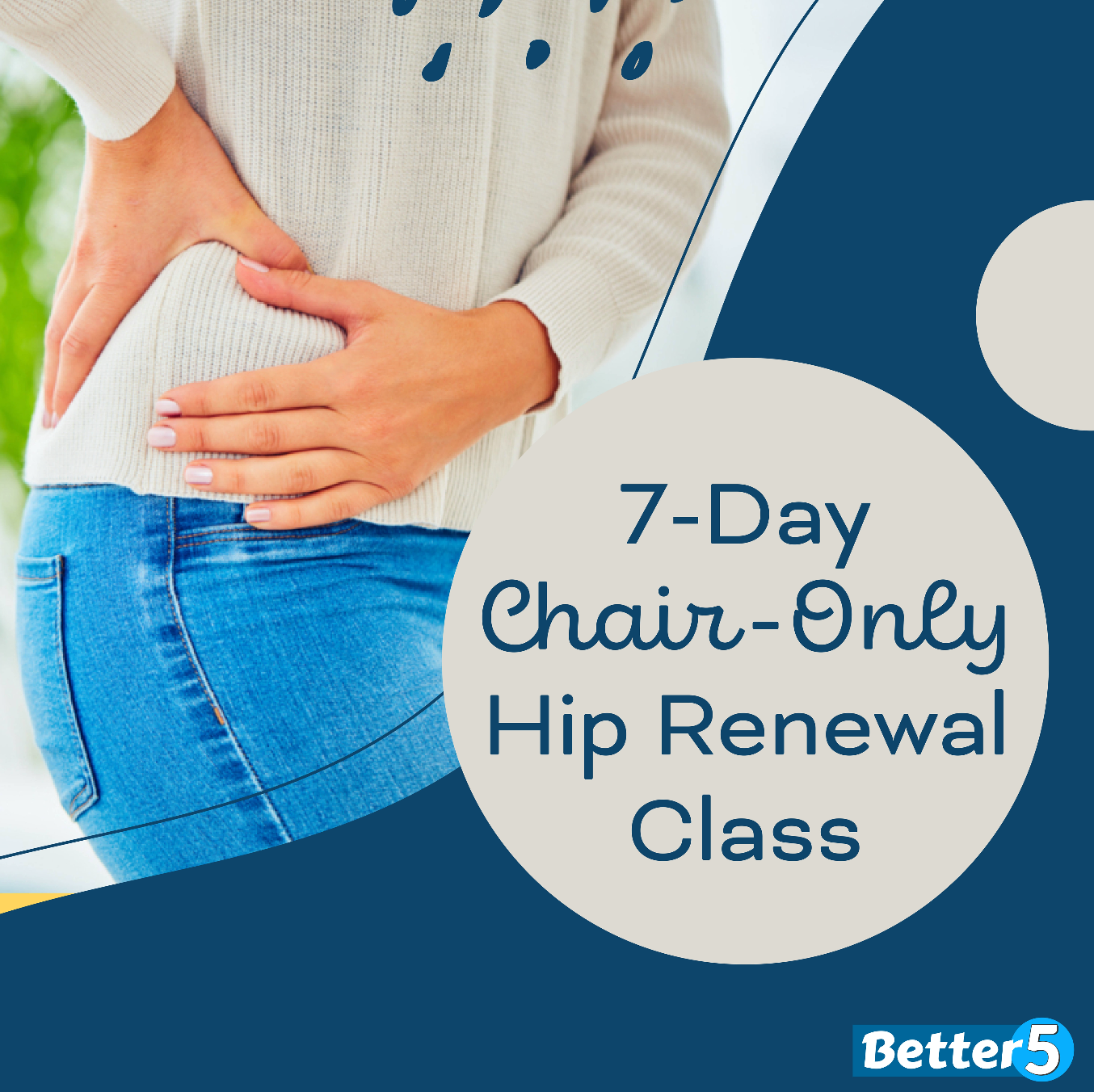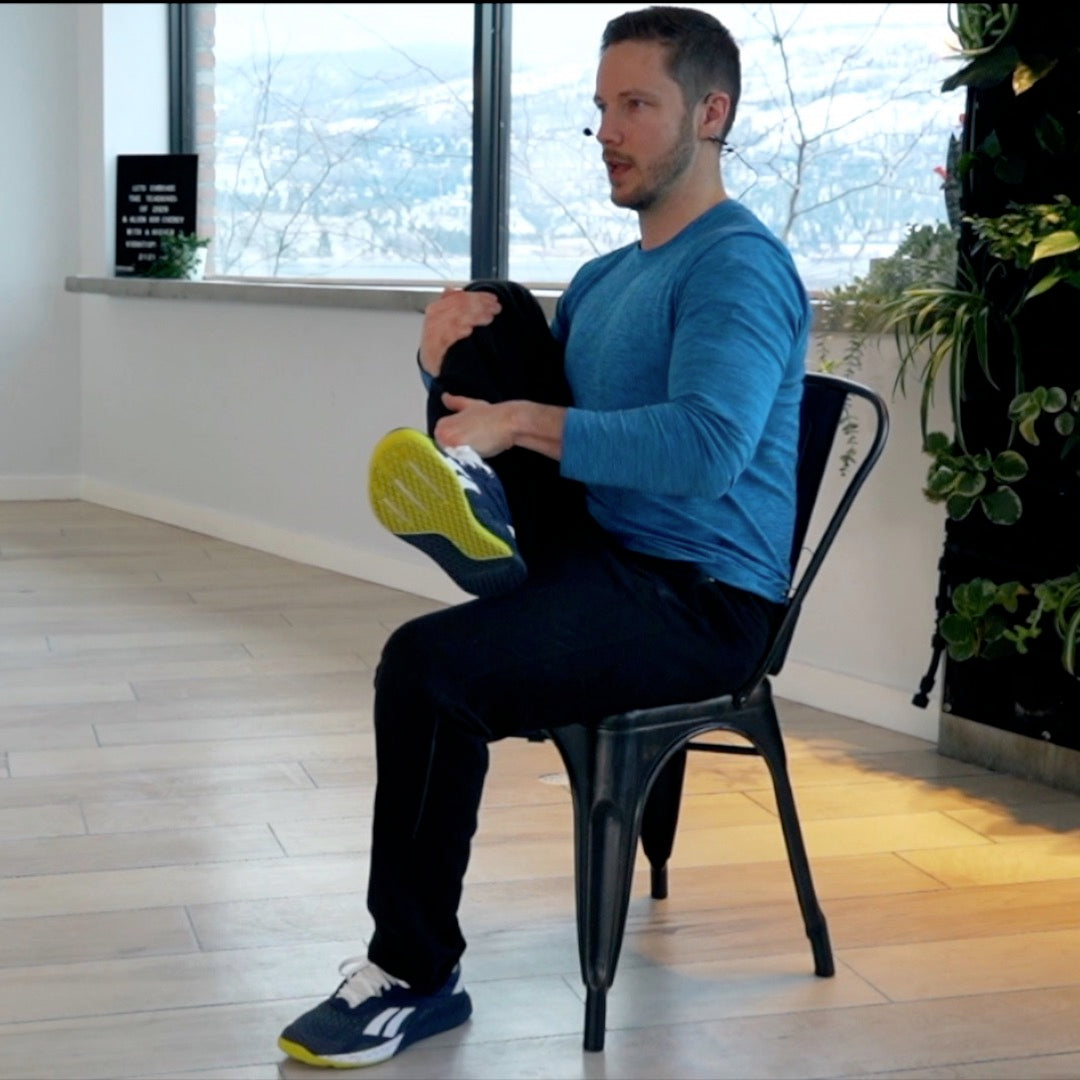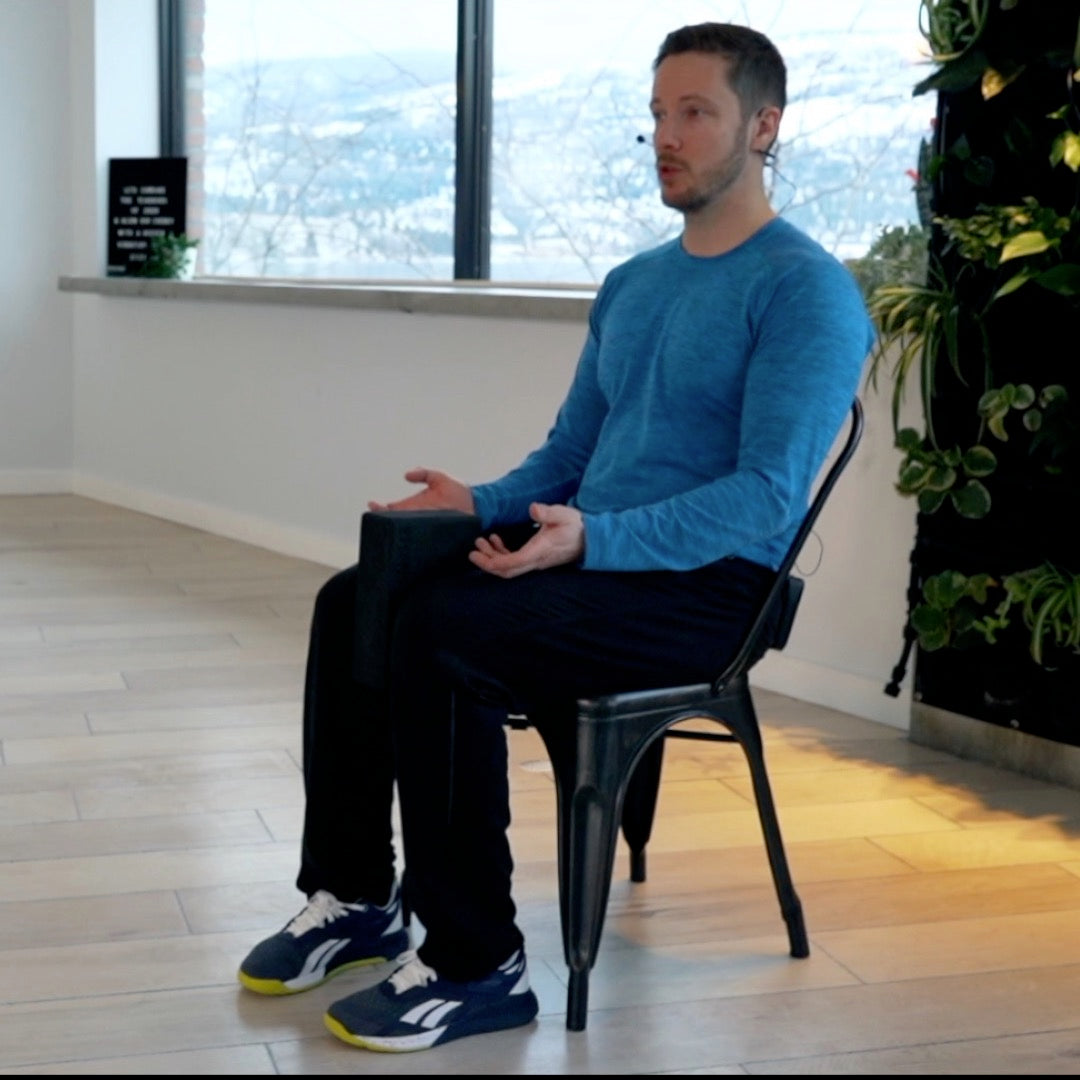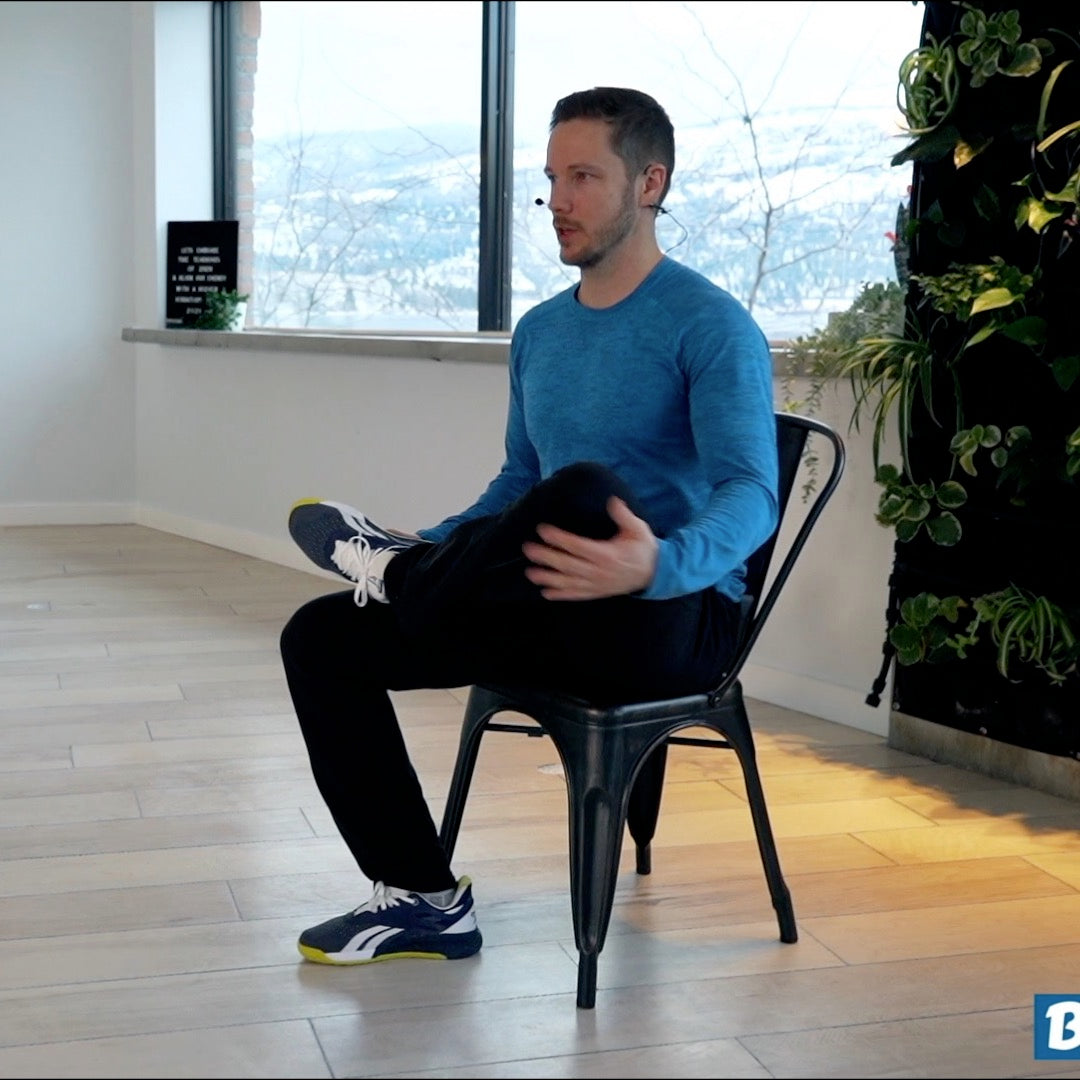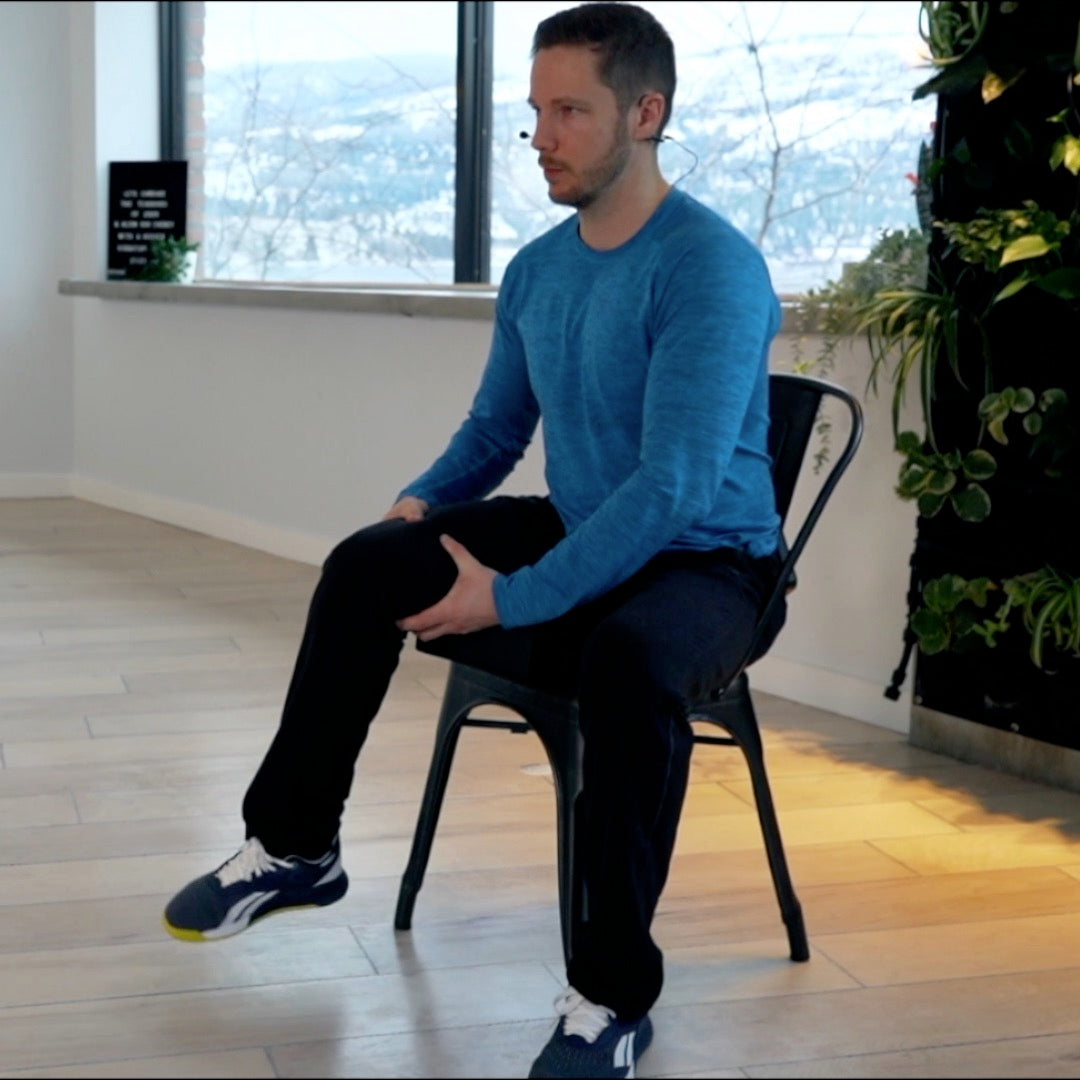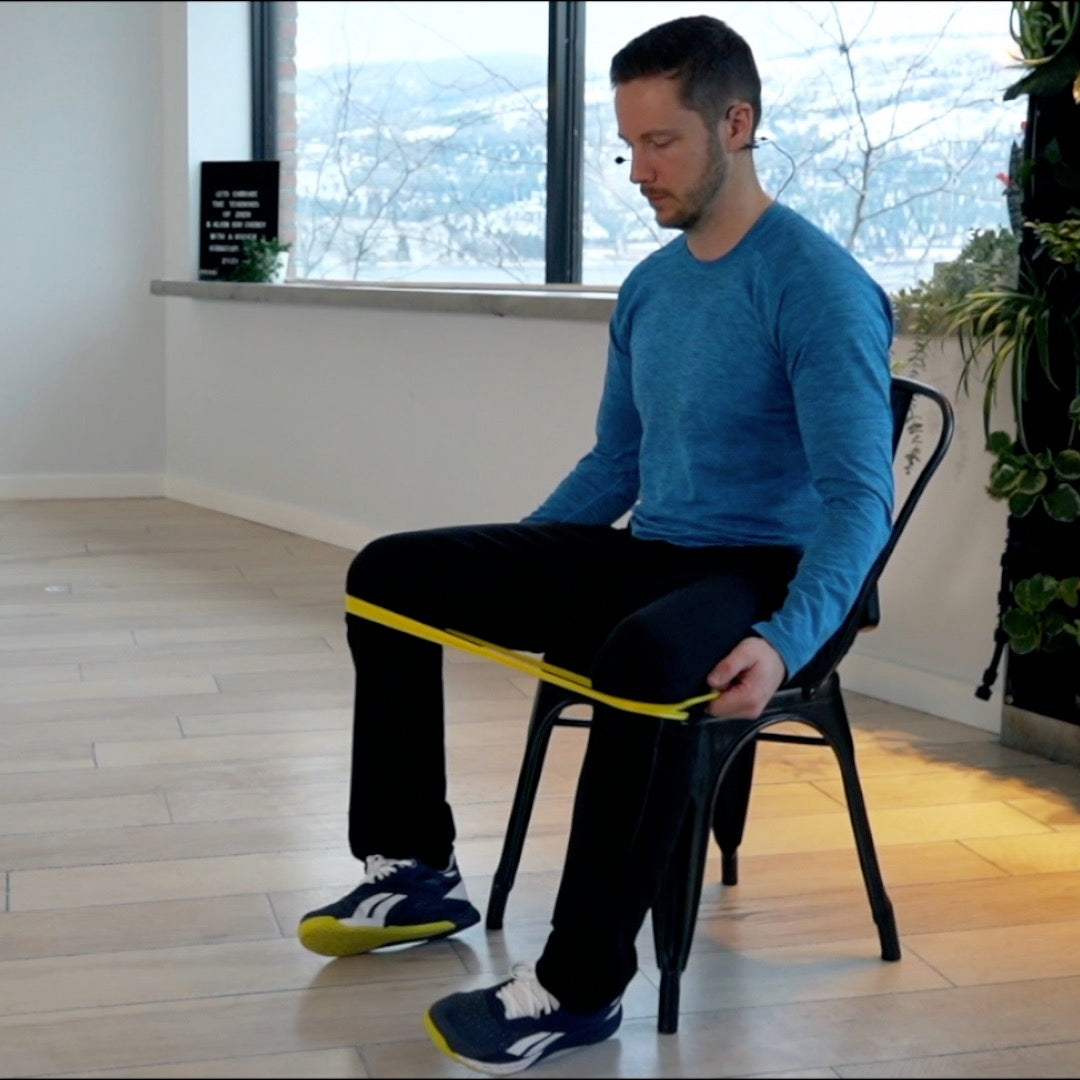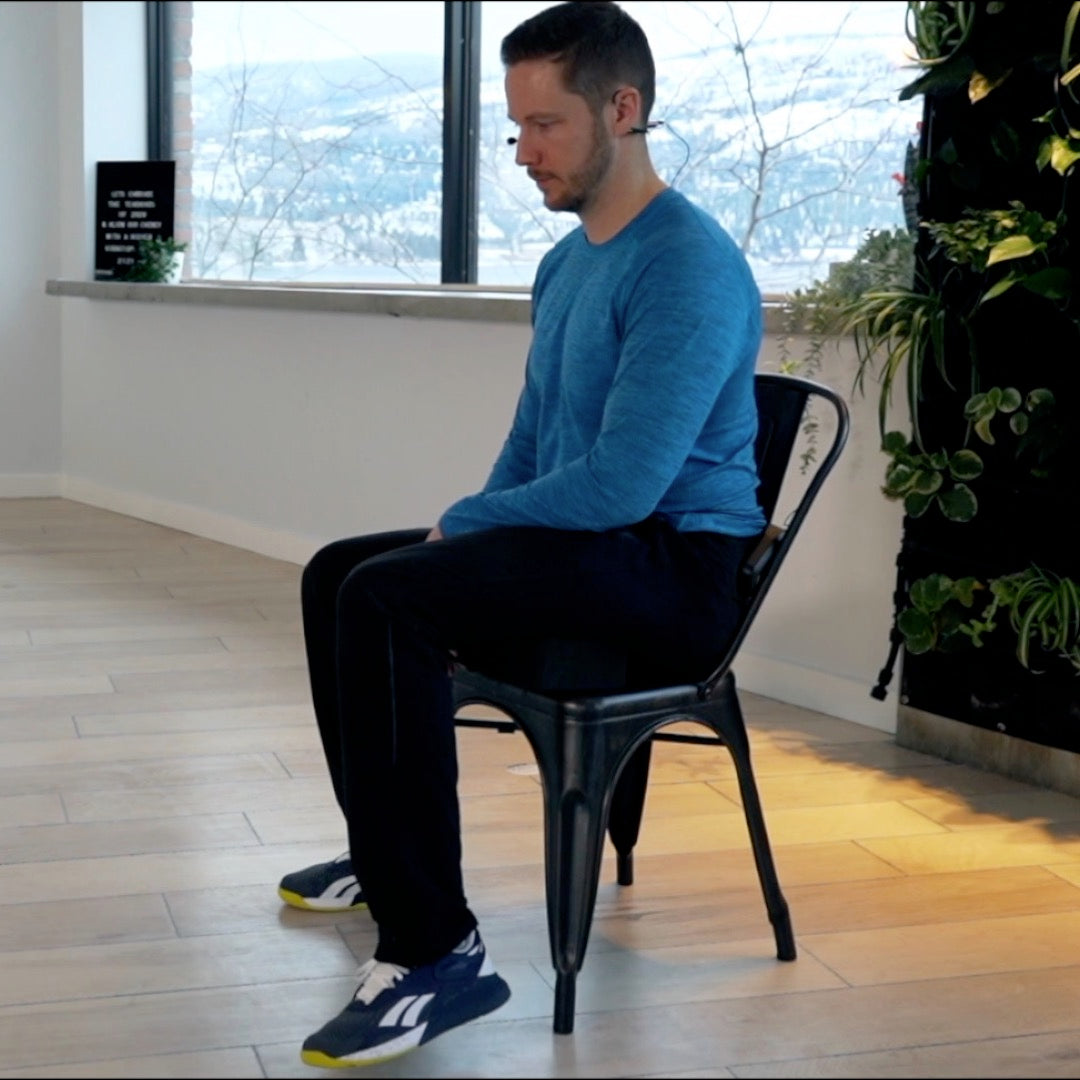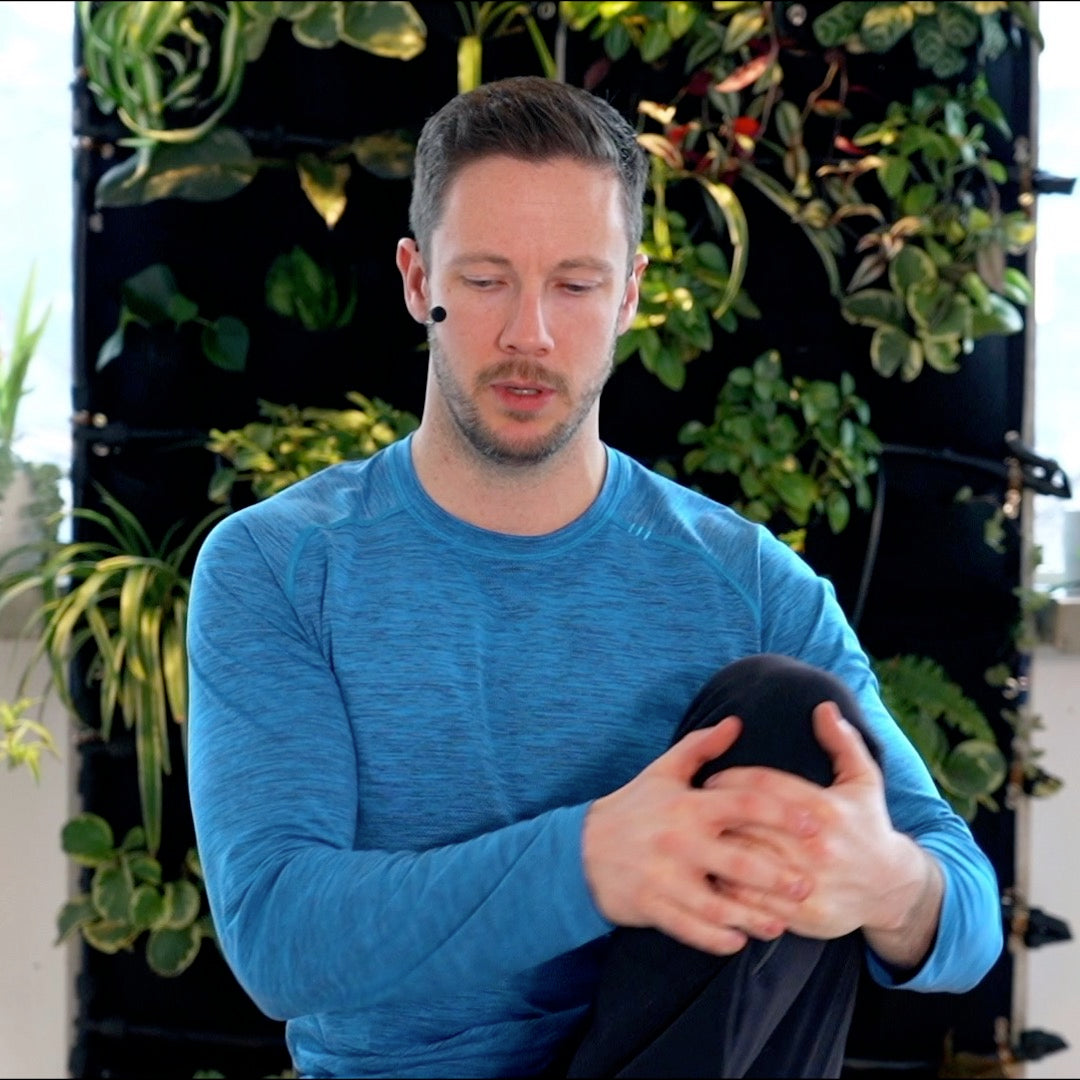 A must for hip replacements
It's so great to have a guided class with an instructor. Really feel good when I finish a class and can always go back to previous one if I've missed a couple of days. As always, another fantastic Better5
Hi Faith,
Thank you for the kind words! We're so glad that you enjoyed the class and found it helpful for your hips!
Thanks again,
Better5 Support
So helpful! Much relief!
I found this class so helpful for relieving some pain in my hips. I was debating making a doctor's appt. but after doing these exercises the hip pain is gone! There were new ideas for exercises I wasn't familiar with, that made so much sense. I appreciated Dr. Ben's explanations for what we were doing.
Highly recommended!
Hi Isabel,
We're so glad that you found the class helpful and that your hip pain is now gone!
Enjoy your classes!
Des
Better5 Support
Better than physical therapy
This class has changed my life. Even physical therapy prescribed by my doctor didn't help me as much as this one class has. My mobility has improved and the pain has lessened as well. The doctor who designed this class really knows his stuff!
We're so happy to hear this, Cynthia! Loved hearing about your progress, it's incredible!
I do this very often.
I have no hip pains any more.
Thank you Dr Ben